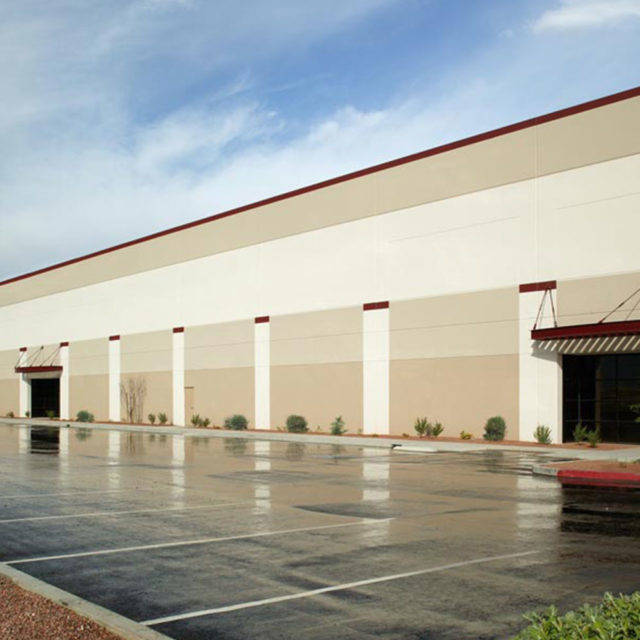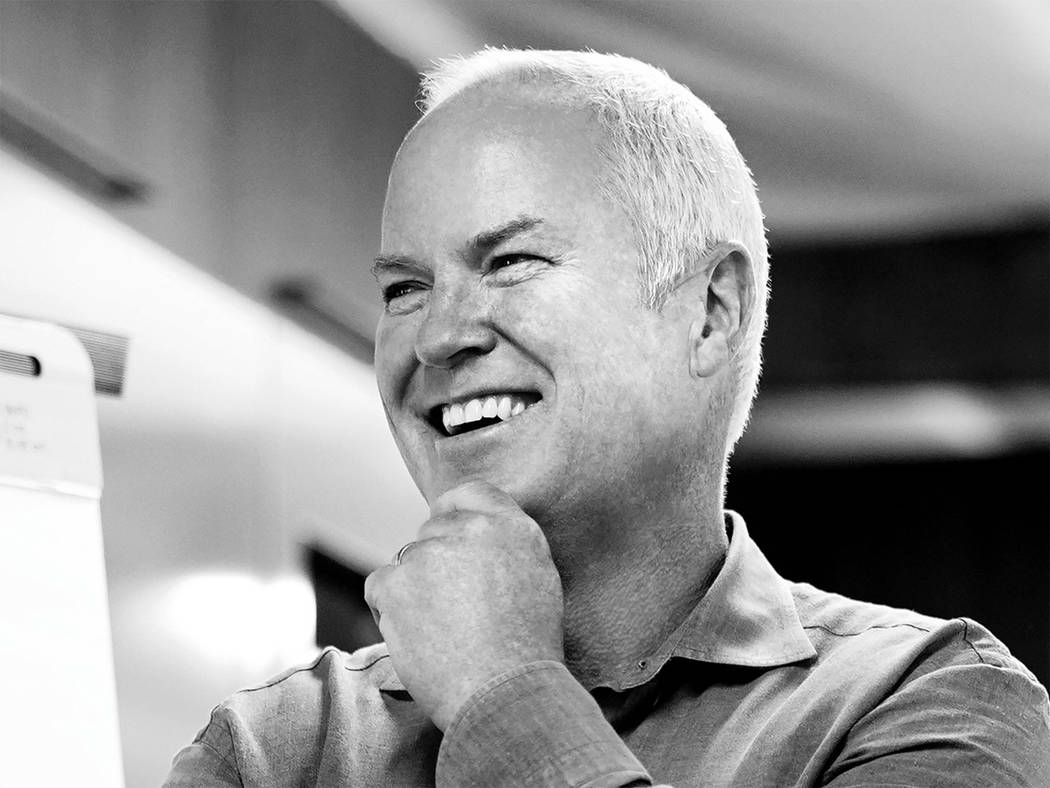 A group of longtime players in the commercial real estate realm, several of which have long histories in the Las Vegas market, are in the process of raising multiple large-scale projects, mostly industrial, in the valley.
San Diego, California-based Matter Real Estate Group, launched in 2018, has 1.1 million square feet in the works for four projects slated to be in several areas across the valley.
Jim Stuart, one of three co-founders of Matter Real Estate, said a project the group is working on in North Las Vegas is nearing completion, with the balance of its portfolio in the valley pegged to "start coming out of the ground" in the third and fourth quarter of 2018.
"They're all in the midst of planning and permitting, but inevitable," Stuart said.
The group is also being led by several other real estate industry veterans: Matt Root, CEO and managing partner of Parallel Capital Partners, a multibillion dollar real estate concern in Southern California; and Kevin Burke, CEO of Las Vegas-based Burke Construction Group.
Stuart was a co-founder of Colliers International Las Vegas. He is also known for founding Centra Properties with partner Ken Sullivan, the firm that developed the more-than-1-million-square-foot, open-air shopping, dining, office and entertainment center, Town Square Las Vegas prior to the recession.
Stuart noted how things have changed in the development world following the Great Recession in the valley.
"… in general, commercial development, as we've come to learn it, and know it, now, after post-recession — it is a very complex, multifaceted business with a lower profitability profile than it was for the last generation," Stuart said.
PLANNED PROJECTS
Matter is hitting the ground running with several industrial projects across the valley — the southwest part of town, Henderson and North Las Vegas — for its firm that now has nine employees, which includes the three founders.
One of the projects named Matter Park @ West Henderson will consist of 300,000 square feet of industrial, office and retail space. That project will sit near the planned Raiders practice facility and headquarters, which will ultimately sit at St. Rose Parkway and Executive Airport Drive.
Stuart said the group is planning to "have a combination of light industrial, some flex office, some retail and perhaps some residences in the future at another point" at the Henderson site.
For a target across its Las Vegas portfolio, Stuart said Matter is casting a wide net at this point for the group's speculative developments.
"As we start to get reaction from the market, and from tenants, we will mold the business and the plan around those inquiries," he said.
The group has about 80 to 90 acres under development right now with all of its projects in the pipeline and are always on the lookout for more sites, Stuart said.
The group's portfolio is growing, and it has a leadership that is diverse in its industry experience.
Matter's leadership has backgrounds ranging across three different disciplines. Stuart has a deep background in large-scale, ground-up development with Root bringing experience in the capital and finance side of the business. Burke brings his years of construction expertise to the operation.
These three different aspects in the development process coming together correctly is an important part of executing projects in today's environment, according to Stuart.
"Where we stand out is that we have that entrepreneurial spirit and three people that have those backgrounds, but also an experience with doing large-scale projects such as Town Square or large-scale office projects…," he said.
The group, overall, is currently focused on industrial projects in the valley, Stuart said.
Root said Las Vegas has been experiencing growth in the industrial market with many new developments in the big box space as things, such as e-commerce continue to grow. The changes in consumer behavior is not something that Root sees changing either.
More than 6.5 million square feet — a post-recession record — of industrial space was completed in 2017 with nearly 2.4 million square feet in the first quarter of 2018. The majority of that product came online as warehouse distribution space, according to a report from Colliers Las Vegas.
"We're trying to fit that niche underneath the big fulfillment centers and distribution centers with the mid-bay and light industrial projects," Root said.
Demand isn't something that Root is worried about in the current climate of the industrial market, but some challenges do exist.
"The constraints we're going to have are going to be land prices and construction costs and inflation, so that's what we're trying to measure as we go forward — trying to make careful bets that are well-thought out," Root said.
Stuart sees finding land at the right cost a serious issue for the valley going forward.
"The next problem that will come down the pipeline will be steady demand, but very difficult execution on buildings at the right cost," he said.
One issue that Stuart sees is that the government's willingness to change the use of land from commercial to residential.
"A dynamic that exists here that you don't find in a lot of places is the willingness of governments to re-entitle land from business into residential land," Stuart said. "That puts all of the commercial, particularly the industrial developers, at a huge disadvantage because the value of a residential development is significantly more profitable than the business we're in."
"As those entitlements keep turning over, the only thing the valley is doing is reducing, if not eliminating, the locations available for industrial and business employment development, and replacing it with residents who ironically, or paradoxically, need jobs," he added.
Stuart did credit homebuilders for being more restrained in their building activity following the recession, as compared to the boom years.
The Matter Real Estate Group also has branched out beyond the valley's borders. The group has stretched its reach to Dallas, Los Angeles and Phoenix.
Together, the group is said to have developed or acquired more than 20 million square feet of real estate assets combined during their prospective careers, according to a press release about Matter.