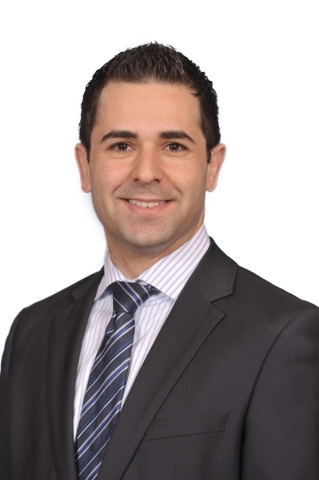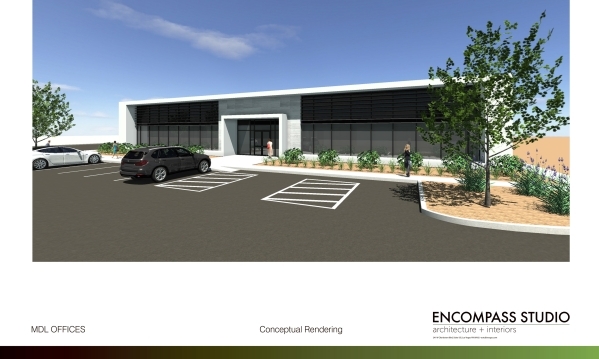 The commercial real estate sector has shown positive trends in most sectors. Industrial space is still the leader of the pack with more than 8 million square feet of space in the development track, according to multiple reports on the commercial real estate market. There have also been waves in retail and office space, along with an emerging multifamily market pegged to be on an upward trend over the next two years.
"There's plenty of good news related to commercial real estate right now," said Commercial Alliance Las Vegas President Bobbi Miracle, a local commercial real estate broker. "Our industrial market continues to lead the way, but there are also lots of bright spots in the retail sector, from the new IKEA store taking shape in the southwest part of town to a steady stream of high-profile restaurant and retail chains entering the market."
Inside the industrial sector, warehouse/distribution space is on top, making up 54 percent of the net absorption in this year's third quarter, according to a report from Colliers International-Las Vegas. The report showed 1.77 million square feet of space of net absorption. Light distribution and light industrial were also noted with high yields of absorption.
Vacancy is at 5.8 percent, according to the Colliers report. Asking rental rates have also been on the rise: They are at 61 cents per square foot on a triple net basis.
More retail construction is happening as expansion ramps up the same as it did three years ago. According to a report by Colliers, it has been on the move for the last three quarters and is expected to do so over the next one or two. The report also said it is predicted that vacancy will be at 9.4 percent by the end of the year with a net absorption of 500,000 square feet.
According to the Colliers report, taxable sales remain strong but employment gains haven't followed this trend. Demand for more space is more closely tied to employment gains, the report said.
Miracle said there have been interesting and positive trends during the third quarter in the retail sector.
"The first two medical marijuana dispensaries opening in Clark County, while political candidates began seeking and securing short-term retail space heading into next year's general election," Miracle said.
According to a report by Xceligent, a provider of commercial real estate information, and Commercial Alliance Las Vegas, the local office market is also picking up with vacancy rates dropping 20 base points to 18.8 percent. The recently released report said more than 40,000 in square feet of space has been absorbed in the third quarter. The report noted a trend of office users moving up to Class A and Class B space as the reason for the influx.
Colliers is reporting that multifamily is moving out of recovery and into an expansion era. With little expansion in the last several years, demand has brought vacancy rates to a low point. This is leading to the expansion planned over the next couple of years, according to the report. There are as many as 5,500 multifamily units planned to come on line in that time. It's all planned near the 215 Beltway between Henderson and Summerlin.
That market is also expected to grow in the coming years as younger people are leaving college with heavy debt loads and delaying marriage and children. These life events usually lead people to a single-family dwelling over an apartment setting, according to the report.
***
A local commercial real estate brokerage and property management firm that clung to its business model during the economic downturn is now in expansion mode and planning to build its own office building and a second office building on spec.
Officials at Las Vegas-based MDL Group said they steered away from things like the special servicers market and receivership during the recession, and stuck to its business plan. Company officials see it as a reason for the firm's strong position today.
"The strategy was, let's just hunker down and wait for the market to come back to our kind of market," said Hayim Mizrachi, CCIM, principal and president at MDL Group.
Mizrachi described MDL's client list as owners of real estate that hire the firm because they are looking for quality work and service.
"We are relationship based," Mizrachi said. "A lot of our clients have been with us for decades."
Mizrachi pointed to some of MDL's growth as a direct result of its clients purchasing more properties and having MDL manage them.
"We're growing with our clients," he said.
And grow it has. MDL is servicing more than 50 percent more space than it was just over 2½ years ago. The firm went from managing over 5.5 million square feet of space in the first quarter of 2013 to 8.5 million today.
MDL Group was founded in 1989 by CEO Carol Cline-Ong and Curt Anderson, co-founder and broker. Anderson also co-founded Fair, Anderson & Langerman, a Las Vegas certified public accounting firm. The firm is located on the first floor of a building constructed for it and MDL. MDL occupies the second floor of the building at 3065 S. Jones Blvd.
But because of the growth spurt, MDL has added more employees, and it's running out of space. MDL went from 30 to 38 employees since 2013.
MDL recently acquired 1.93 acres of vacant land near the 215 Beltway and Jones Boulevard, which MDL purchased for $505,000.
MDL is planning two buildings at the site, one for itself and the other will be for lease or sale. MDL's building will be 11,000 square feet and the other building will be 5,000 square feet.
Build-out will take 12 to 18 months, Mizrachi said.
The cost to build on the site is still unknown.
MDL chose that corridor because of its location. Mizrachi said the region is equidistant between Summerlin and Henderson/Green Valley. There is also good access to the 215 Beltway, along with Interstate 15, the Strip, McCarran International Airport and the retail amenities in the surrounding area, he added.
"That's why we wanted to be right there," Mizrachi said.
But there wasn't much available for purchase, Mizrachi added.
"What there is to buy, by the time we had to go in and improve it for our use, the economics were such where it started making sense to look at building," Mizrachi said.
He said he thinks there is a demand for office space and room for development.
MDL might not have gone through the trouble of building a new space if suitable space was already in place, he said.