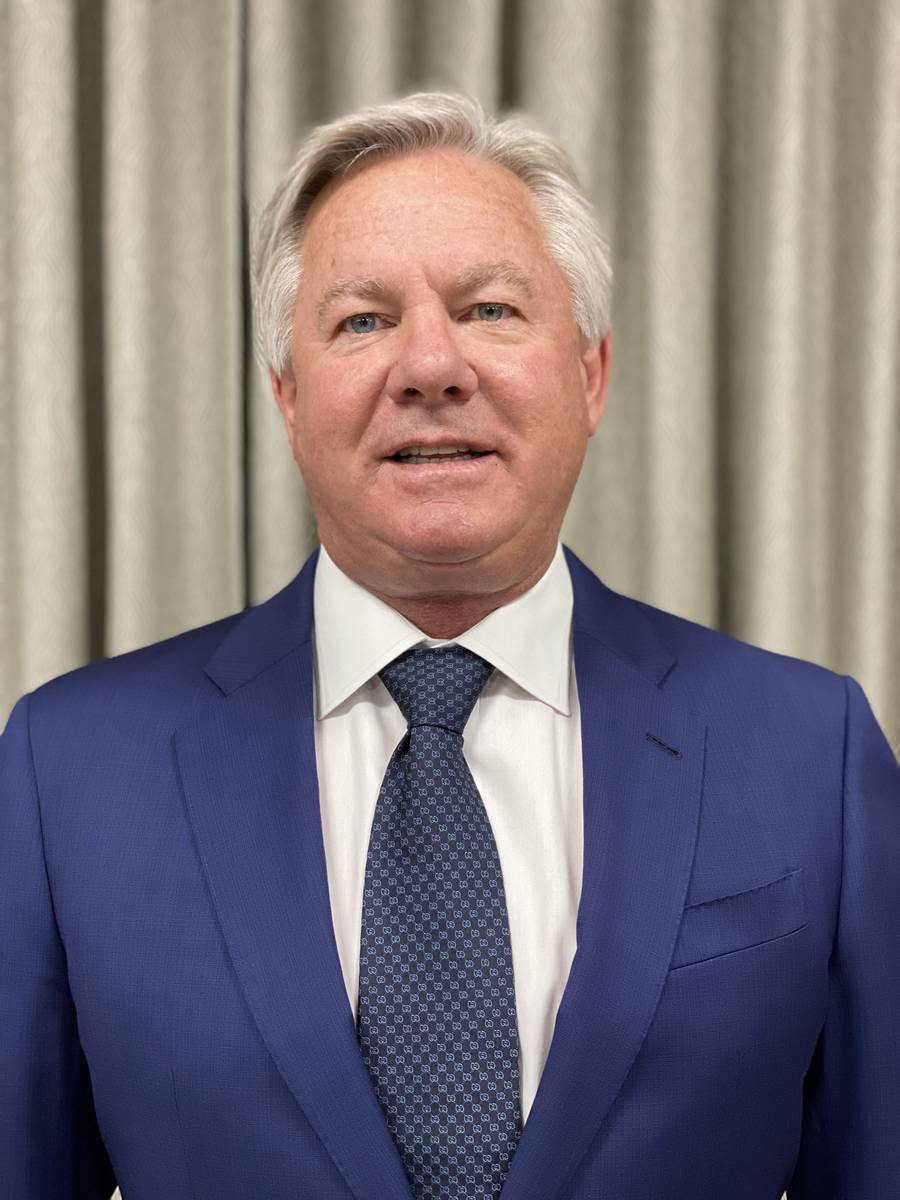 Steve Menzies has seen the ups and downs of the Las Vegas homebuilding industry over the past three decades as the owner of an electrical contracting and other subcontracting firms.
For his contributions to homebuilding, the 59-year-old Menzies has been awarded a Silver Nugget for lifetime achievement.
"What an honor," Menzies said. "I would have never guessed a subcontractor would be recognized for that."
Menzies, who grew up in Arizona, moved to Las Vegas in 1988 when the homebuilding industry dried up in that home state. He brought his Phoenix-based company Efficient Electric to Nevada.
After high school, Menzies had gone to work as a helper for an electrical subcontractor and worked his way up the ranks and became a master electrician and started his own company in 1985.
"I just liked it," Menzie said. "It made sense to me. It's a very logical path, and you have to figure things out."
Starting his own company was an easy decision for Menzies. He said he was doing the payroll, billing, working in the field, hiring and firing and managing workers, and wanted to reap the rewards.
Menzies said his first job in Las Vegas was for Lewis Homes at The Lakes and for Lewis in Boulder City. He later branched out to other builders.
Menzies started subcontractors United Plumbing in 2001 and Floor Designs of Nevada and United Underground in 2005. He bought GMS Concrete in 2006 and started a parts supply company. He sold Efficient Electric, United Plumbing and a wholesale supply company before the housing downturn and shut down the others starting in 2009 when the homebuilding industry went dark following the Great Recession.
Menzies worked as a regional manager for Stock Building Supply, which he had purchased his companies during the downturn. It ultimately closed.
Menzies used this time as an opportunity to form partnerships with key employees and created Focus Plumbing and Focus Electric to provide subcontracting to local homebuilders and residential customers in the valley.
Since 2009, Menzies has brought framing, landscaping, concrete and safety businesses — Focus Framing Door & Trim, GTI, Focus Concrete and Focus Fire Protection — into his portfolio. All of these companies currently employ more than 1,800 employees across the state. In the 2000s, the most employees Menzies had was 963.
"I can't believe during COVID we're doing this good," Menzies said. "It's crazy. Everybody is moving out of the cities and trying to get away from California, New Jersey and New York and high taxes."
It's nothing like the boom in the mid-2000s when nearly 40,000 homes were being built in the valley. Today, the industry has been averaging about 10,000 homes a year.
Menzies said he expects the industry to continue being strong for the next several years.
"We're so far behind in building houses that we're going to be busy for a while," Menzies said. "Even with some of the repossessions that are going to happen because people lost their jobs, I think they will all get absorbed quickly. Unless people are incentivized to stay in high-tax areas, we will continue to get people to move away from places they don't like because of politics or taxes."
Menzies has also purchased real estate investments in Las Vegas and Kingman and manages industrial tenants alongside his daughter, Heather.
Menzies and his wife, Terri, have a son, Bryce, who is an off-road racer.
"That is my favorite thing to go do," Menzies said. "I get to fly around the country and watch him race."
Menzies is actively involved in charities, including Project 150 for homeless teens, breast cancer awareness, Habitat for Humanity and helping to support youth through softball, baseball and other donations.
Menzies is a member of the Nevada Subcontractors Association, Southern Nevada Home Builders Association and was appointed to the Nevada State Contractors Board in November 2019.
Nat Hodgson, CEO of the Southern Nevada Home Builders Association, said Menzies has been a key player in the construction industry, especially as a member of Gov. Steve Sisolak's COVID-19 task force, and working with construction-industry legislation over the years.
"He was a subcontractors spokesperson for many years," Hodgson said. "For Southern Nevada, he exemplifies what leaders in our industry are like. It was a breath of fresh air to see someone in the subcontractor base get the lifetime award. Up until now, it's been a builder member or former board member, which is great. But it was his time."
Menzies said he has no plans to retire anytime soon.
"I'm going to do this as long as I'm still having fun," Menzies said of his future in the industry. "I have great partners that run all of the companies. I don't have to be here day to day. I like to travel, and my granddaughters race horses and I get to spend time watching that. I get to watch my son. As long as I'm adding value and they don't kick me out, I am going to keep doing this until I'm too old."