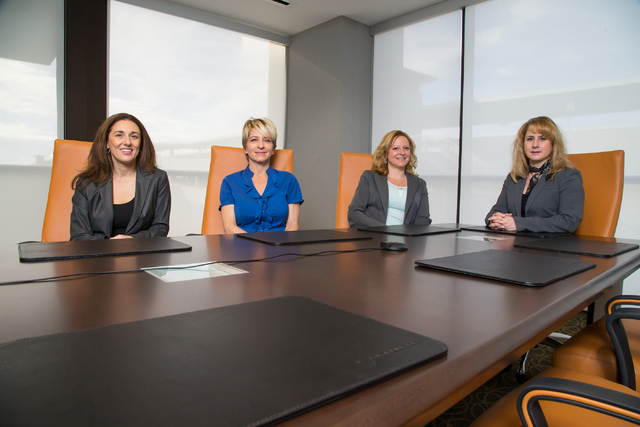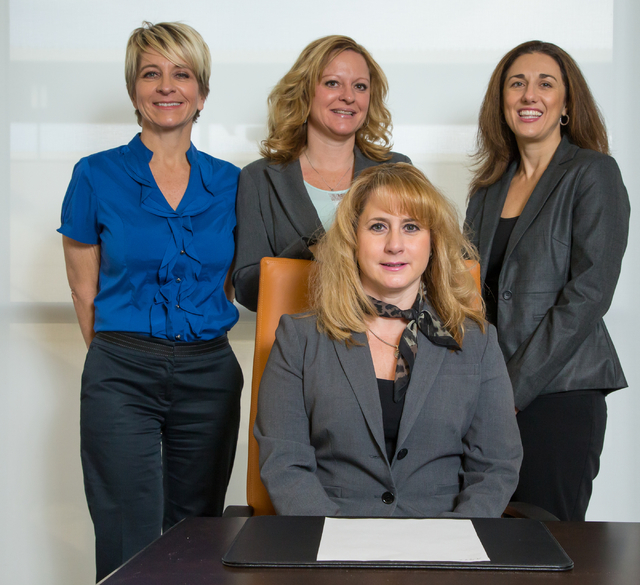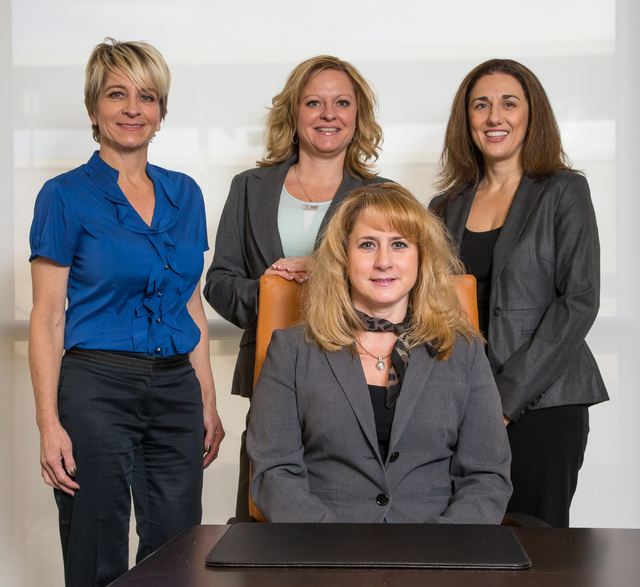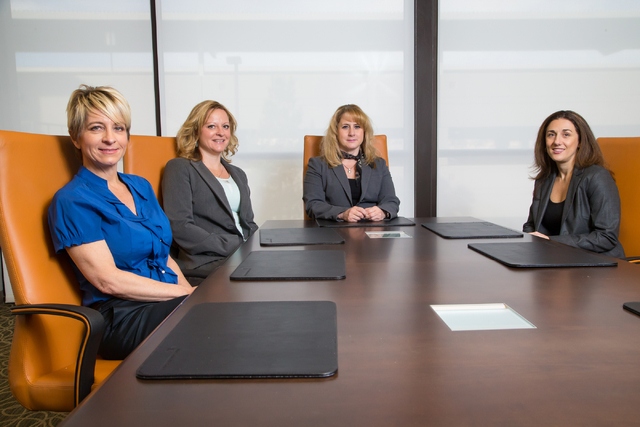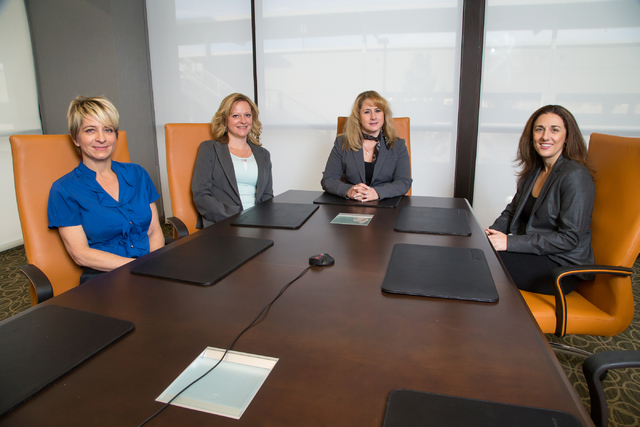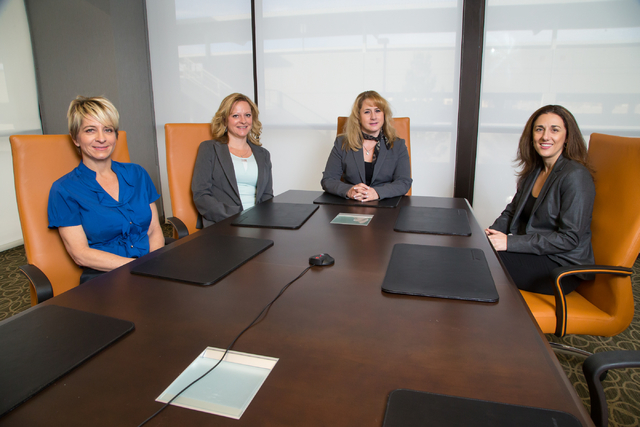 If you work in commercial real estate and your New Year's resolutions extend beyond eating healthier and exercising to getting involved, you're in luck.
Commercial Real Estate Women of Las Vegas, or CREW-LV, has been offering networking opportunities and educational seminars to its male and female members in the commercial real estate industry for 14 years.
"Our mission is to support and advance our members in the commercial real estate industry," said Treasurer Mindy Kermes, vice president, senior business relationship manager at Wells Fargo.
CREW-LV's 35 members include lenders, brokers, architects, contractors, certified public accountants, attorneys and engineers as well as those in the environmental, insurance and restoration industries.
"They cover the beginning to end in the industry," Kermes said.
The Las Vegas-based chapter is a part of 75 CREW chapters within the United States and Canada, which, according to President Gina Tarantino, business banking senior relationship manager at Wells Fargo, gives CREW-LV a network of more than 9,000 professionals to call upon.
"We can call everyone and they can call us with their business needs as well," she said. "Everyone is so helpful … it's a breath of fresh air."
CREW Network, based in Lawrence, Kan., allows each chapter to govern itself and offers leadership summits and conventions throughout the year to provide information and support.
"They provide us with leadership training and we're able to get feedback from other chapters as to what works and what doesn't work for them," Tarantino said. "They give us the support we need to grow the chapter."
Philanthropy, Tarantino said, is a vital part of CREW-LV.
Last year, the chapter made donations to the CREW Foundation, which aims to provide programs, education and mentorships to women in the commercial real estate industry, as well as Shade Tree, a 24-hour shelter for women and children in Southern Nevada.
Each month the chapter hosts a lunch, which is open to the public, as well as members-only events throughout the year including seminars that revolve around topics affecting the industry.
Past President Melissa Campanella of the Equity Group said nonmembers are encouraged to attend the lunches to get to know the organization and its members.
"We want people to come experience the organization," she said. "We want to make people's careers better."
Potential members must attend at least two lunches and fill out an application, which must be signed off by two members before it's approved by the board, Campanella said.
"We're a small group and we work together to build relationships and trust," she said.
"Some organizations have hundreds of members," Kermes said. "Our size gives an advantage because it's easier to get to know our members."
Although CREW-LV's small size offers an intimate atmosphere, Kermes said the organization does not limit the number of individuals in a particular area of the industry and wants to expand its membership this year.
"We recruit most of our members through our lunches and we always tell our members to bring guests," she said. "It's our goal to grow every year so we can continue to network and support women."
CREW-LV's next lunch will be , at 11:30 a.m. Feb. 12 at the Las Vegas Country Club, 3000 Joe W. Brown Drive.
For information, visit www.crewlv.org or email info@crewlv.org.