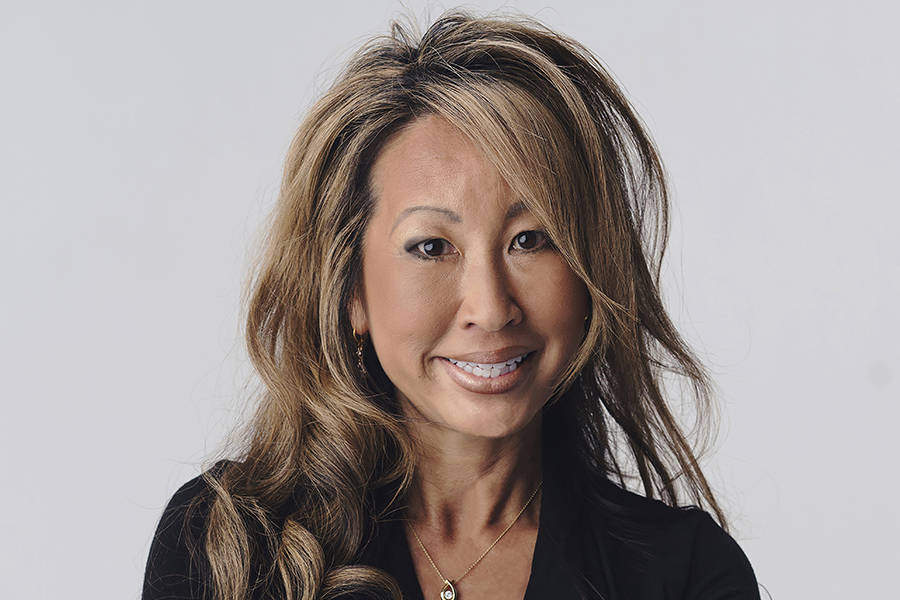 Jaimee Yoshizawa learned some difficult lessons during the Great Recession that devastated the commercial development industry in Las Vegas and is glad for it.
The 49-year-old civil engineer started Pacific Concepts in 1998. It handled commercial brokerage, property management and project management and ultimately took an ownership stake in commercial and residential developments.
When the recession hit, Yoshizawa lost it all — the land, the buildings, her 20-employee business and even her home. She rented a room from a friend for $400 a month and plotted her way back.
Now Yoshizawa feels she's in a better position than she was before the recession. She restarted her firm with a new name, Red Ltd., and has grown it back up to 12 employees. The firm is doing civil engineering, commercial brokerage and project management in Las Vegas. In addition, she's back in the game when it comes to ownership stakes in Reno-area residential and commercial projects.
It's been an interesting journey for the Hawaii native, who started her career out of the University of Hawaii writing environmental assessments and traveling across the Pacific Rim. That gave her "the bug to work somewhere other than Hawaii."
The nation's history features the advice to go west for opportunity, but it's different for Hawaiians like Yoshizawa. The traditional advice there is go to the mainland, gain experience and bring it back to Hawaii.
In the mid-1990s, Yoshizawa took advantage of one of those travel specials of four days and three nights for $400 — what she could afford at the time — to come to Las Vegas looking for work. She landed a job with Poggemeyer Design Group and later worked for CRS Consulting.
It was exciting doing environmental assessments in Las Vegas, because permits and construction were more fast-moving than they were in Hawaii. But that was not enough for Yoshizawa. Inspired by a woman civil engineer who worked with and mentored her in Hawaii and who had started her own firm, Yoshizawa wanted to do the same here and more.
That's when she started Pacific Concepts for civil engineering and real estate brokerage. She started as a consultant for projects, managing and overseeing them, before she decided to invest in projects herself with partners.
They did a multiuse commercial project that built 58,000 square feet out of a planned 100,000 square feet of office and retail space on 10 acres at Russell Road and the 215 Beltway. It included a tavern she owned and managed.
Yoshizawa was also a partner in building a 16-home subdivision on four acres near Pecos Road and McLeod Drive. The homes, priced between $400,000 and $600,000, were in escrow but not closed when the housing bust hit, she said.
The commercial development went unfilled, as well. The lender on the project, Silver State Bank, was shuttered in 2008, and the bank was placed under FDIC receivership. She eventually lost the properties.
"When the recession hit, I had to start over from scratch," Yoshizawa said. "I lost everything. It was just timing."
In 2009, Yoshizawa moved into the rented room and decided to start again after she realized she could not negotiate the loan payments for her investments. She restarted her company and began doing contract work for the mining industry. She eventually went to work for Tysseen and traveled between Canada and Northern Nevada. By 2013, she wanted to get back to rebuilding her company.
"I started an engineering firm and real estate brokerage again, and whatever I could find, whether it be entitlements and continuing contract work with the mine," Yoshizawa said. "I did a little bit of everything while building up the company from scratch. I did a lot of work in the medical marijuana field, getting use permits."
Yoshizawa renamed her firm Red, which is an acronym for Real Estate, Engineering and Development.
But Yoshizawa had the bug again to get involved as a developer and started acquiring land again, this time in Northern Nevada, where the economy is booming and opportunities are abundant in the Sierra Nevada region.
"It reminds me of Henderson in the 1990s," Yoshizawa said.
Yoshizawa is building a 20,000-square-foot day care center near Tesla's property as part of a 12-acre commercial project. She's involved in a 48-acre project to build 16 acres of multifamily and 22 acres of single-family residential in a region needing housing.
She also is involved with a 424-acre project in the Dayton area, where there are plans for 1,000 homes and 80 acres of commercial.
In addition, she's doing some work in Las Vegas for a planned multiuse development in the resort corridor, but she couldn't talk about the project.
Yoshizawa is even eyeing opportunities to invest in projects again in Las Vegas if the right chance arises.
"I love Vegas. I love living in Vegas and being part of its growth. I have my roots here. It will always be home next to Hawaii."
Yoshizawa has re-established herself as a developer in an industry that tends to be dominated by men. She serves as a mentor to other women and said she is humbled that she inspires them just like she was inspired to start a business by a women engineer in Hawaii.
Yoshizawa said it's a relief to come back from what happened to her and a lesson in faith and perseverance and hard work to make it back. She had even done some bartending and worked as a waitress to sustain herself during the hard times of running her business in the midst of the recession.
"I learned every lesson that was to be learned, and if there was an easy way to do it, I probably did it the hard way," said Yoshizawa, who added the experience didn't deter her. "I think it had the opposite effect. I did it once. I am young enough and could do it again. I am blessed with that experience. Bringing all of those projects to fruition and losing them, I gained an appreciation for it. Now I'm doing so much more and better than I was in 2008."