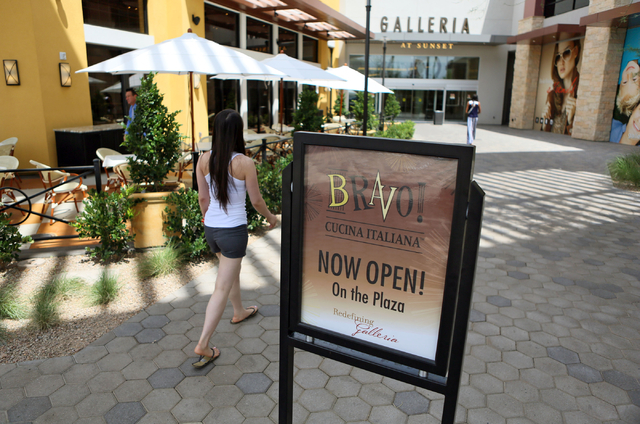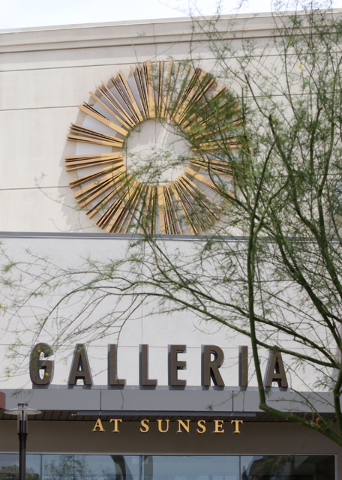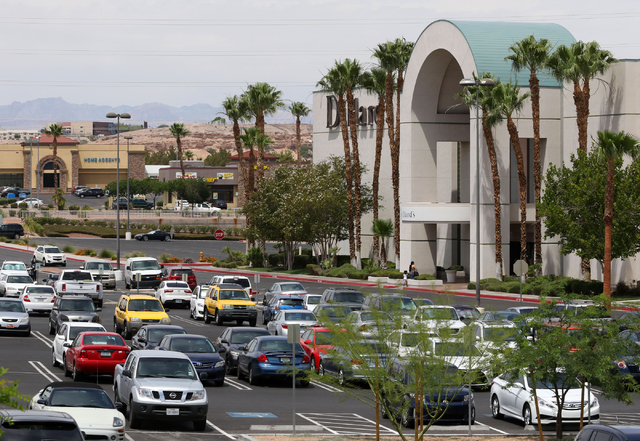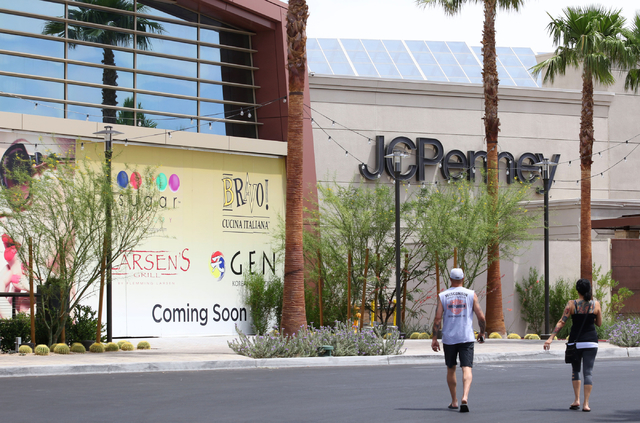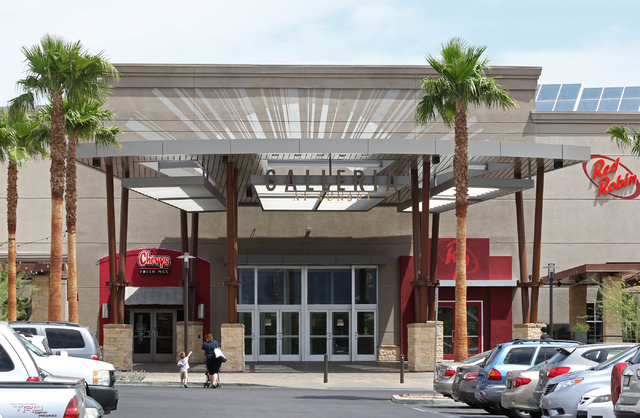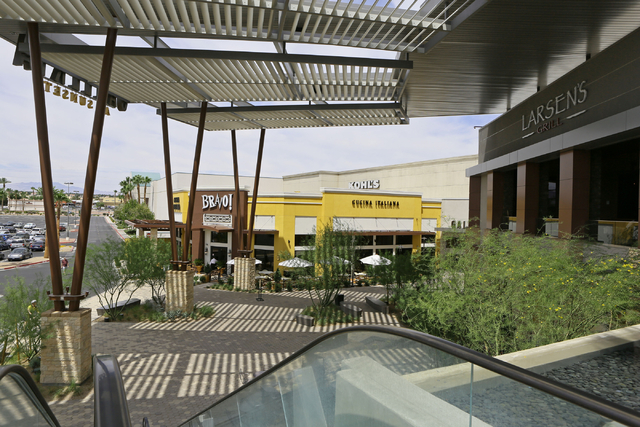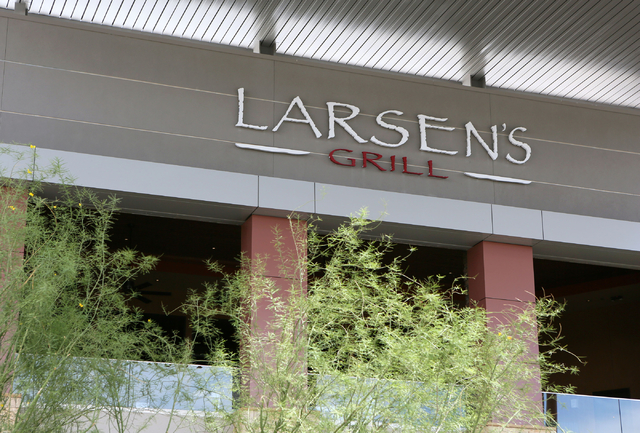 As part of its $7 million expansion and makeover, the Galleria at Sunset mall in Henderson is adding restaurants.
Bravo! Cucina Italiana, the sister restaurant to Brio Tuscan Grille, which has locations in Town Square and Tivoli Village, and Larsen's Grill were the first of five new restaurants to debut at the mall, which will mark its 20th anniversary next year.
A major renovation at the mall began last summer. The 30,000 square-foot expansion included a 12,000 square-foot, split-level plaza, which will house the five restaurants.
"It's what our shoppers really wanted and dining drives people; it's the deciding factor," Galleria at Sunset marketing director Heather FitzGerald said. "It's also what was needed to complement the center and keep us competitive so we can continue to be a retail force to be reckoned with."
FitzGerald said Gen Korean BBQ House, Rice Republic and S'mores Fun Food, a new concept from the Sugar Factory, will soon join the mall's restaurant roster.
"We wanted to find new-to-the-market restaurants and something that will complement our existing restaurants — Red Robin and Chevys Fresh Mex — as well as our food court," she said. "There's something for everyone."
Larsen's Grill Executive Corporate Chef Nigel Davenport said the Encino, Calif.-based restaurant will bring an American grill with Italian and French influence.
"There's a complementary dynamic about being in a mall because energy is constantly bustling among different businesses," he said. "The more restaurants that are collectively together, the better."
Davenport added that he hopes locals will turn to Larsen's for special occasions.
"We want to bring something to the community that they haven't seen and we hope they view us as a good addition," he said. "We also hope they're as happy to have as us we are to be here."
Bravo! Cucina Italiana Regional Vice President Kenna Warner said the Galleria at Sunset was the perfect spot to test the new-to-market restaurant.
"Galleria fits our brand well and we wanted didn't want to be too close to Brio but close enough for support," she said. "We also draw a lot of female guests so the shopping component benefits us."
Warner, like Davenport, said she expects Bravo! to lure diners valleywide.
"A lot of folks in Henderson and Lake Las Vegas haven't been exposed to our brand and we want to reach a greater portion of Las Vegas," she said. "We're in it to be everyone's favorite neighborhood restaurant and we would like it to have a good enough presence to have a good reason to open on the other side of town."
Gen Korean BBQ House will open later this summer, followed by Rice Republic and S'mores Fun Food in the fall, FitzGerald said.
"The mall will be 20 years old next year and people are so familiar with the center," she said. "The expansion is allowing people to experience the center in a completely different way."