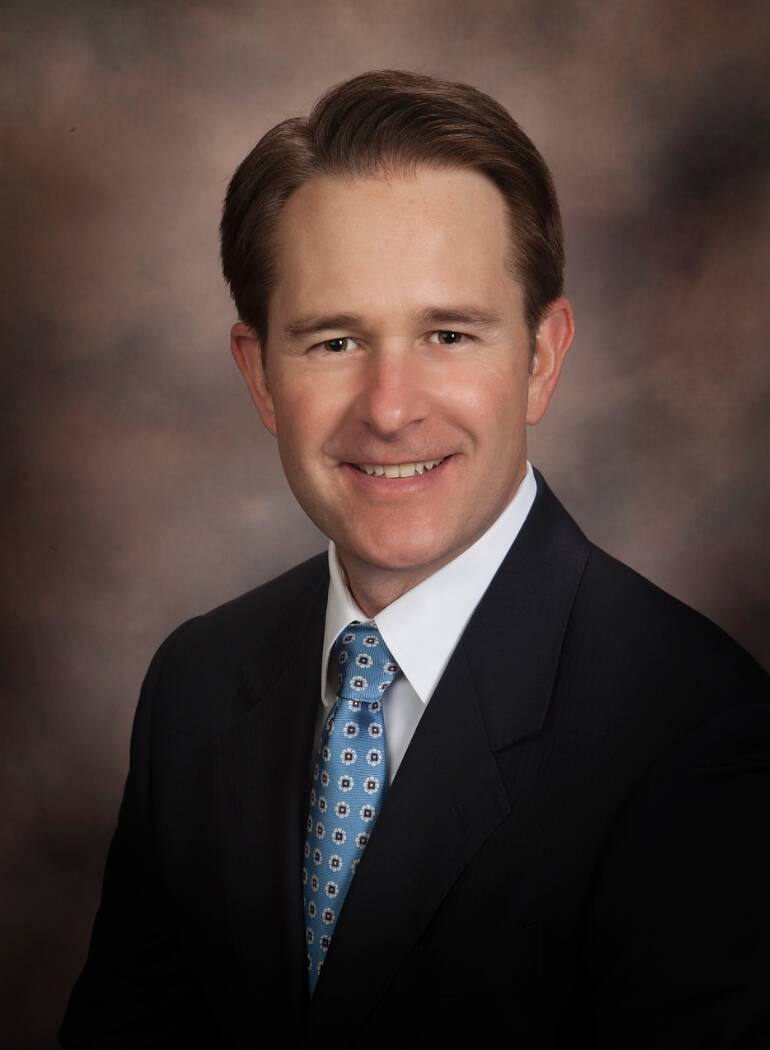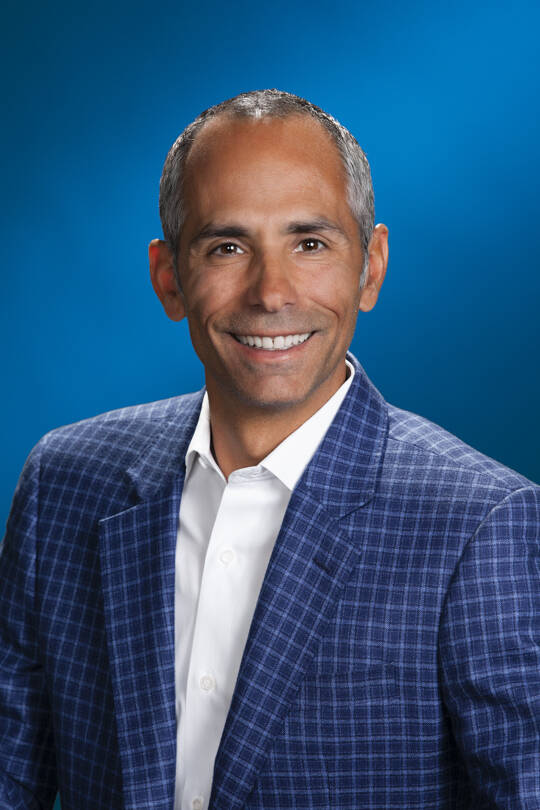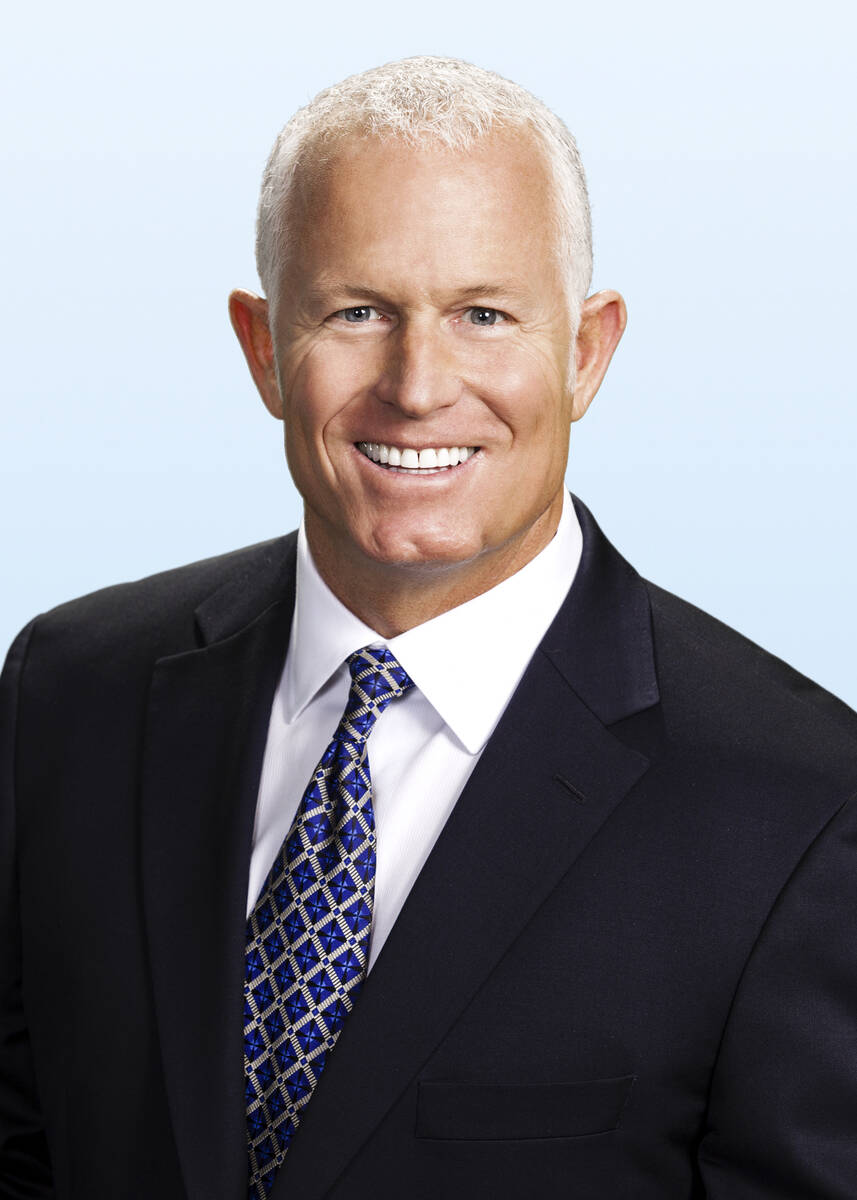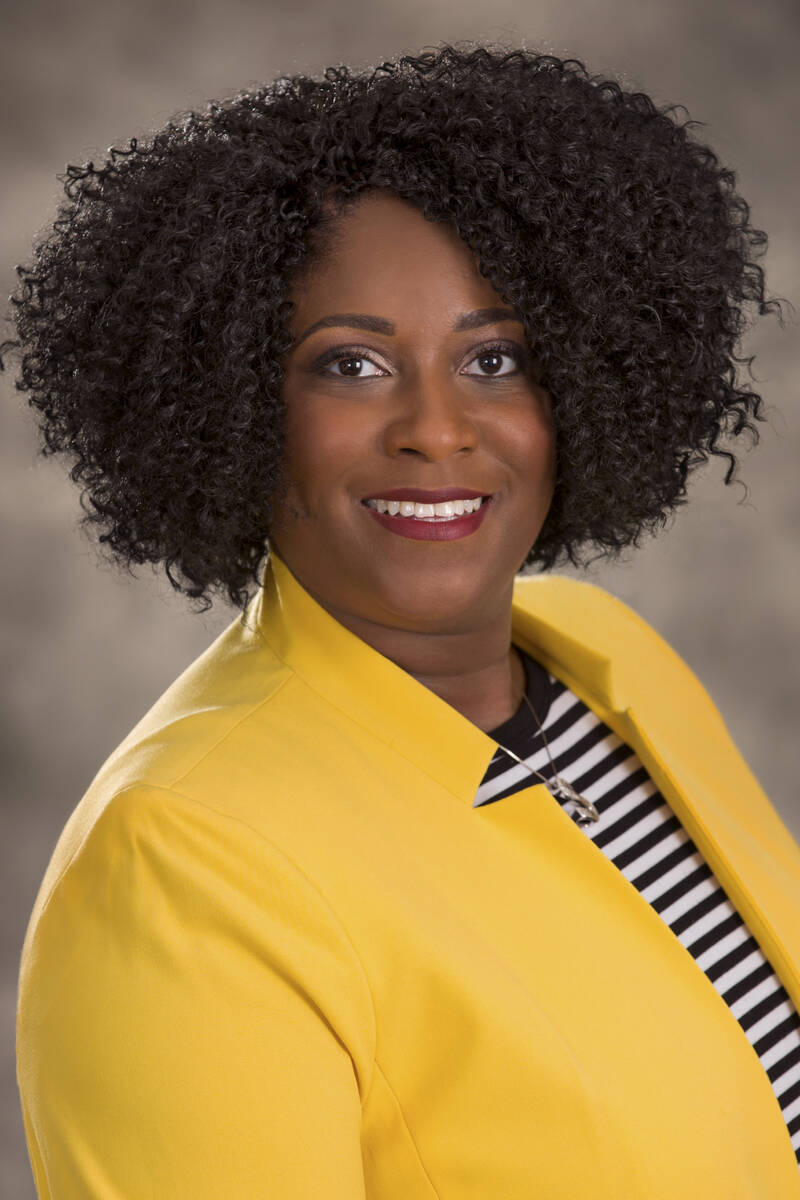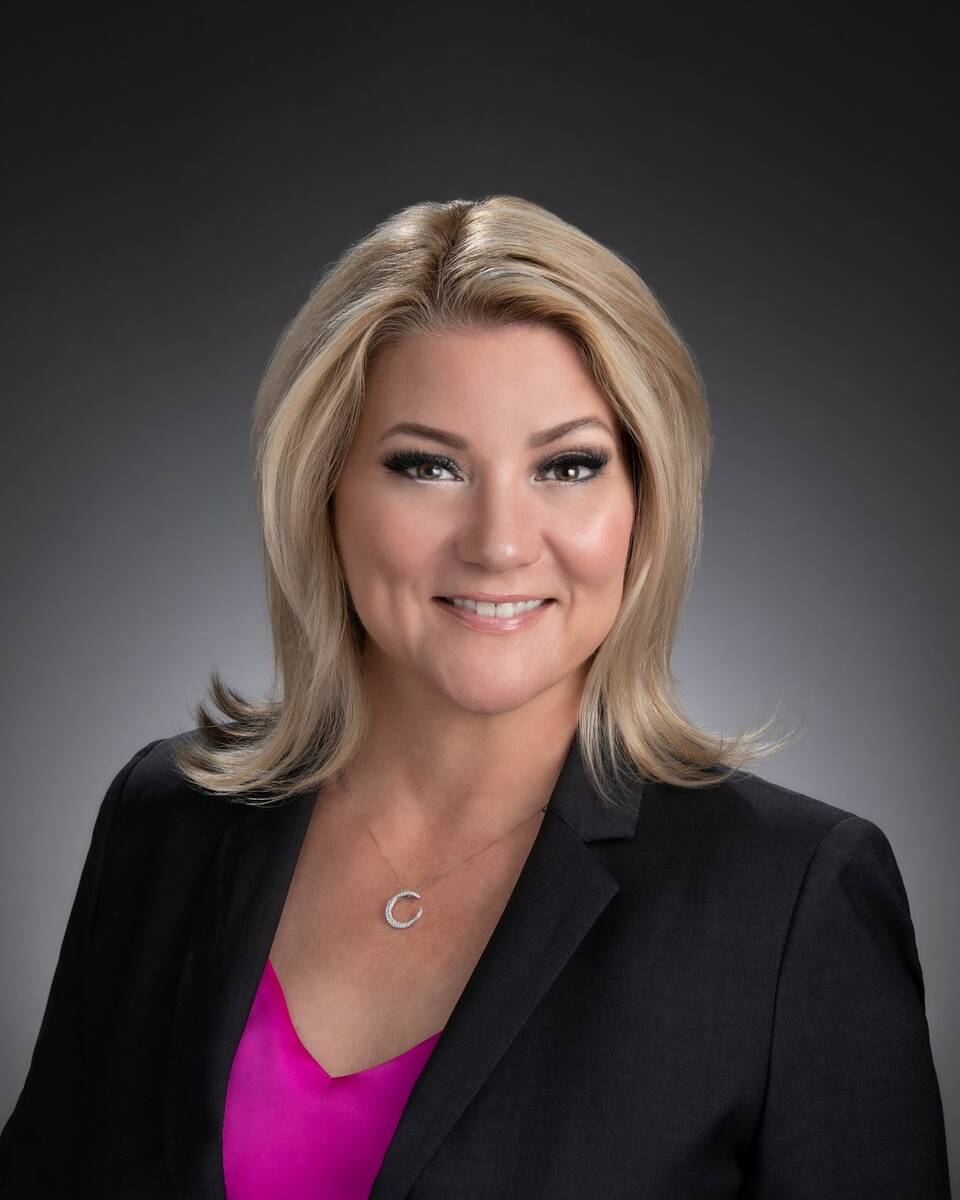 It's not just the temperatures that are heating up in Las Vegas, according to the region's political leaders, economic development staff and real estate champions who touted projects — including a potential casino east of the Strip, a Henderson high-rise — and how development is attracting wealthy people to the valley.
The CCIM Chapter of Southern Nevada panel discussion at a recent luncheon at The Orleans had an optimistic tone despite citing economic uncertainty that might be on the horizon over inflation, higher interest rates and a potential recession cited by economists.
Robert Ray, senior vice president and operations manager of Fidelity National Title Group moderated the panel discussion that included Henderson Mayor Michelle Romero, Frank Marretti, founder of G2 Capital Development, Shani Coleman, director of community and economic development with Clark County and Dan Doherty, vice chairman with Colliers.
"Great things are happening in Vegas despite some headwinds out there," Ray said.
Ray and Marretti talked about development in The Las Vegas Medical District and adjacent to UNLV along with a recently signed lease of UNLV property. In addition, Marretti said they are breaking ground on $350 million in projects in the next 10 months, and that the financing is there as long as the equity is there.
Ray talked about G2 getting a lease on a 42-acre infill piece at the northeast corner of Koval Lane and Tropicana Avenue from UNLV.
"We're obviously super excited," Marretti said. "A couple of weeks ago we were finally awarded 42 acres east of the MGM Grand for a 75-year ground lease. We are in the initial processes of defining what we want to do there, but it's very likely a casino site will be there, and very like experiential retail. There's a lot of potential uses I don't want to broadcast right now. We're grateful and excited. That's such a key piece of real estate in such a great location for our company to be a part of. Stay tuned, and, hopefully we will have some announcements in the next two months."
Ray called development activity in Henderson "unbelievable" and cited plans for a $1 billion Four Season-branded condominium project in the hillsides of MacDonald Highlands.
"It is amazing to see and read about these projects," Ray said. "We're in the weeds and wondering what's going on in this market. You hear about a lot of the challenges we are experiencing, but every time we turn around we're a resilient city."
Romero said the luxury high-rise project has a restaurant and bar that will be available to the public. Henderson had to change its codes to allow the project but called it a "great addition" to the city.
"We are known in Henderson as making a plan and sticking to a plan," Romero said. "We have done that with Water Street and other areas, and we like to make sure what we're willing to give up and what we're not willing to give up. We don't accept (just) any project that comes in. We are very thoughtful and proactive about what we want to see in our city, and say no a lot more than we say yes. The result is a booming economy, lots of activity, construction happening everywhere. We have two new hotel-casinos going in, expansion at the M Resort, Raiders and Aces headquarters have added an amazing sports sector to our West Henderson area."
Ray said it's amazing the wealth that has moved into Las Vegas that's willing to buy lots and build luxury homes at The Summit Club in Summerlin or buy a condo at the Four Seasons Private Residences Las Vegas in Henderson. He meets these newcomers to the city when he plays golf at The Summit Club.
"Every time I play I see these young guys that are tech guys — one has 750 employees and another has 500 employees," Ray said. "We look at who is buying these, but these are business owners and financially wealthy people that want to move and take advantage of our tax climate. They are bringing companies to town and bringing people to town."
Doherty said entertainment that continues to come to Las Vegas brings a different level of people to Southern Nevada. Actor Mark Wahlberg, who now calls Las Vegas home, might move some companies here and do his next film in Las Vegas, he said.
Romero talked about West Henderson being a hot spot with West Henderson Hospital under construction and Haas Automation spending $45 million in infrastructure. The city is finishing the Center for Excellence, a partnership between the city of Henderson, Haas Automation and the College of Southern Nevada that will train people in advanced manufacturing to provide a workforce when these projects open.
Coleman cited what's happening in the southwest corridor near the 215 Beltway and Durango Drive with mixed-use development and where Red Rock Resorts will open the $780 million Durango Station in the fall. There's other initiatives as well, she said.
"From an economic development standpoint, Clark County is finishing up a feasibility study to identify areas for an innovation district," Coleman said. "As we look to diversify our economy, we are looking for ways to create an environment where technology and innovation have an opportunity to thrive. "That area encompasses Harry Reid Research and Technology Park, Switch, and we're looking at pieces of development to help developers identify tenants that fit that narrative. It's not just companies. It looks at a whole community such as restaurants, housing and arts and culture and programming that goes along with that."
On the industrial front, Doherty said, after the financial crisis in 2008, there were no industrial buildings constructed in Las Vegas for more than 6½ years until April 2014. That started the momentum that he said he's never seen in his career. It's been led by institutional money partners.
Doherty said that for 30 years people just sold and bought land, but now planned developments are coming online.
"Today, we have 14 million square feet of planned buildings in the Apex Industrial Park and 5.3 million square feet of that is under construction right now. Of that 5.3 million, it's already 31 percent pre-leased. There are high hopes for that area, and it's going to be where the big occupiers go," he said.
There's also hope that there will be massive industrial development south of Las Vegas in the Jean area, especially if the proposed Ivanpah airport goes forward in the future, Doherty said.
Coleman talked about Clark County continuing to work on a bill in Congress to make available federal land between Sloan and Jean. As for the proposed airport, it will encompass about 8,000 acres and 17,000 acres surrounding it will be master planned into what is expected to be airport-friendly development such as logistics, distribution and manufacturing.