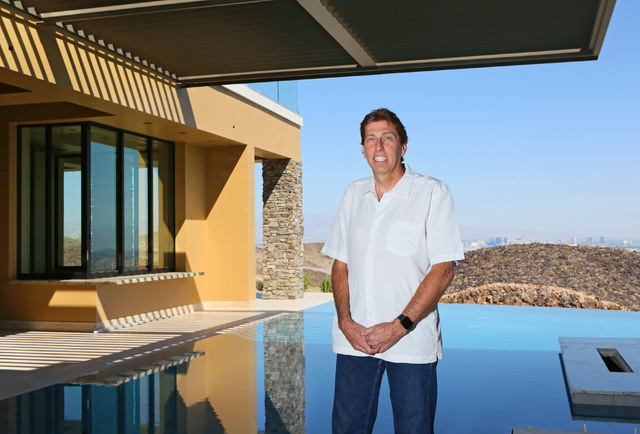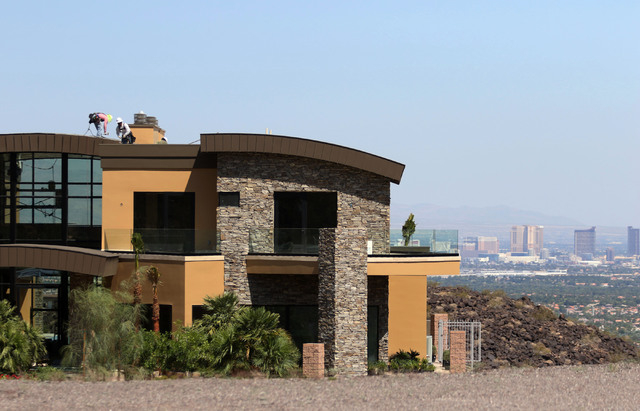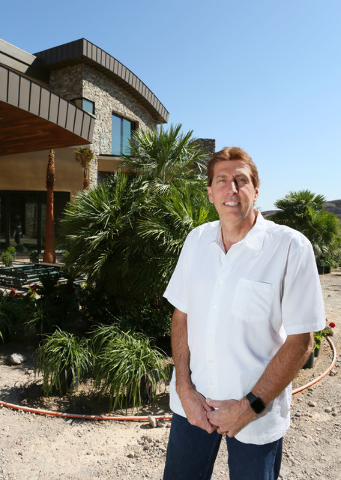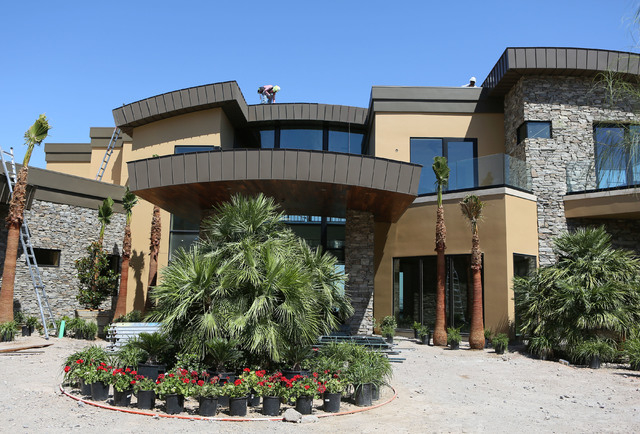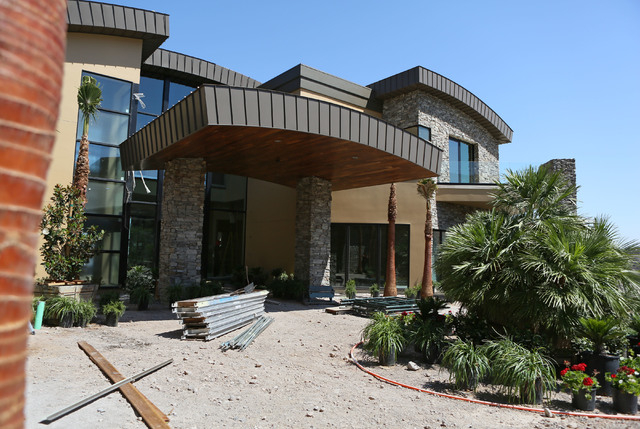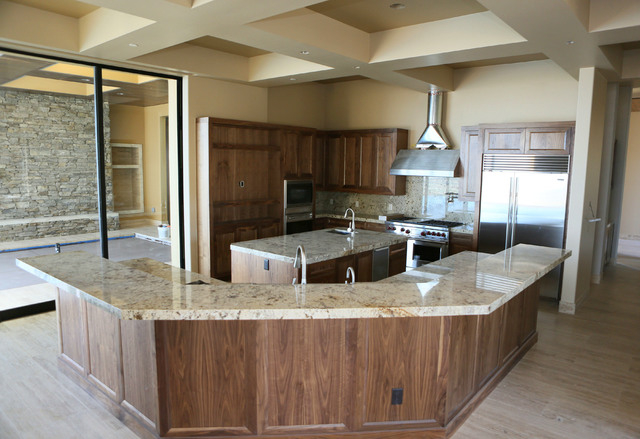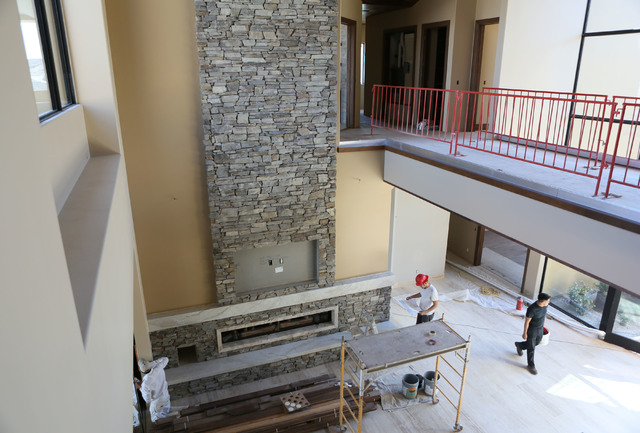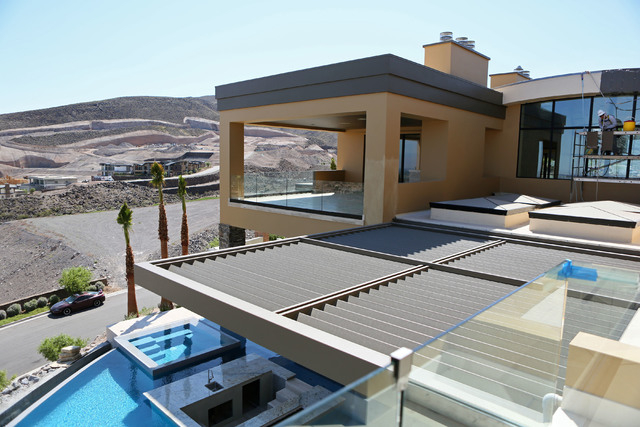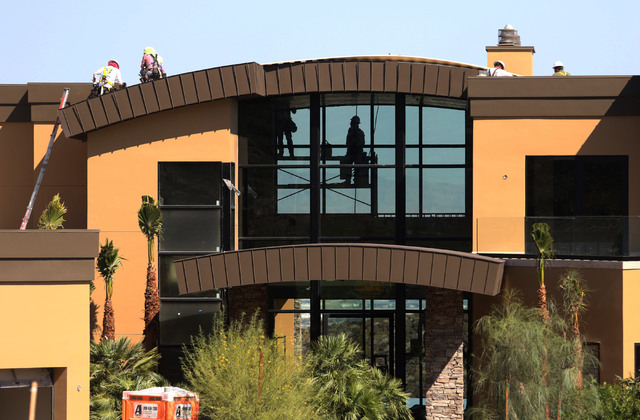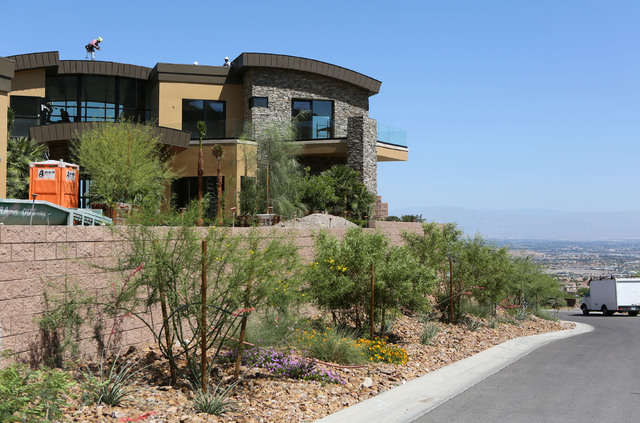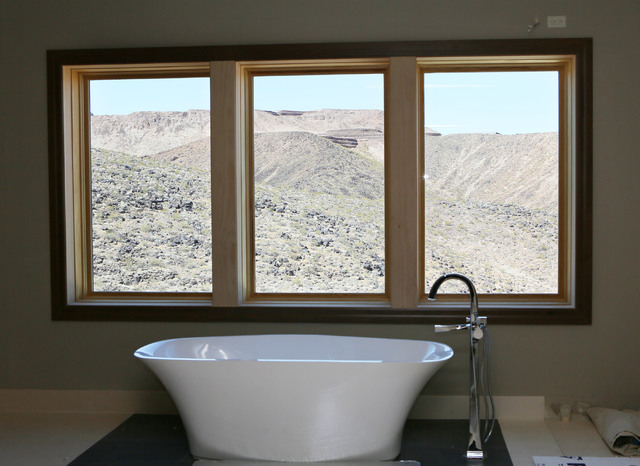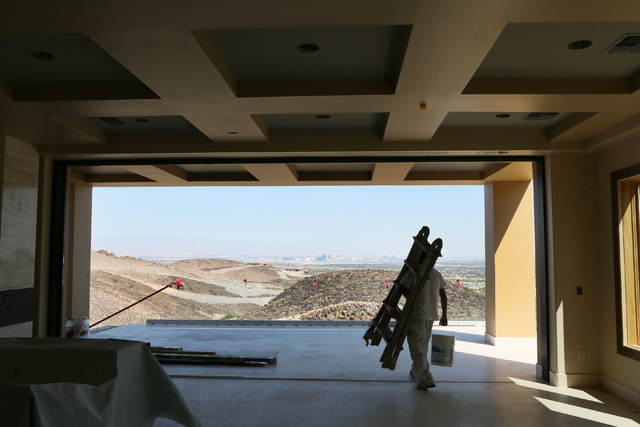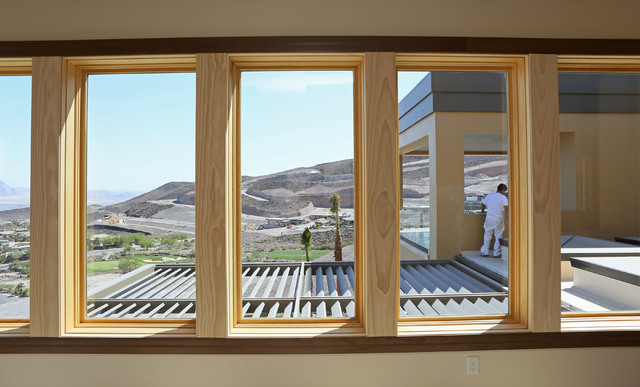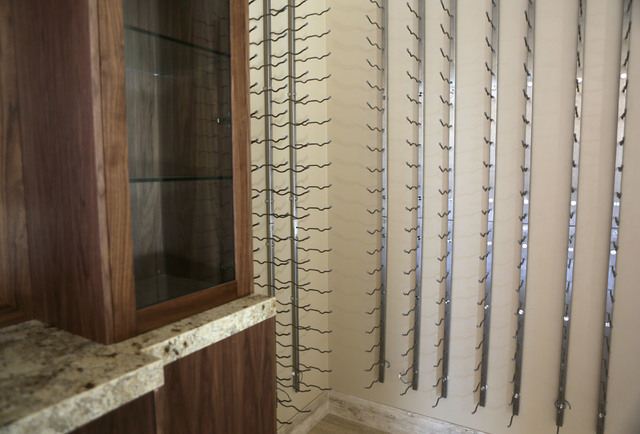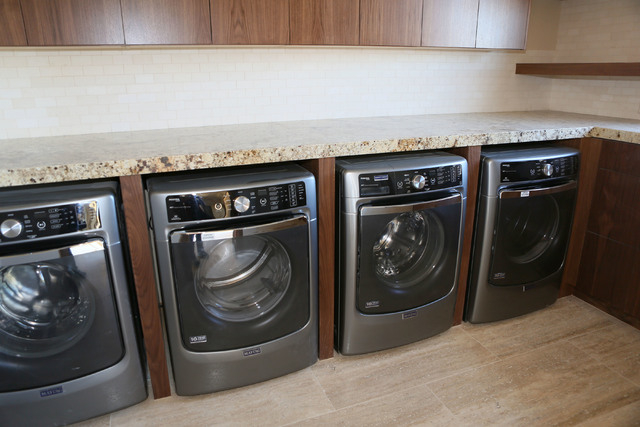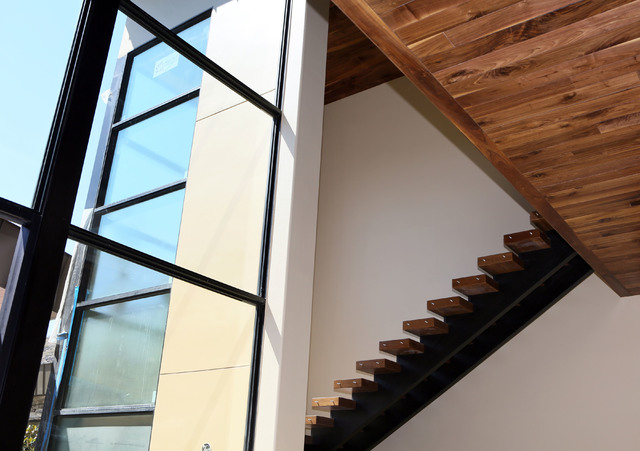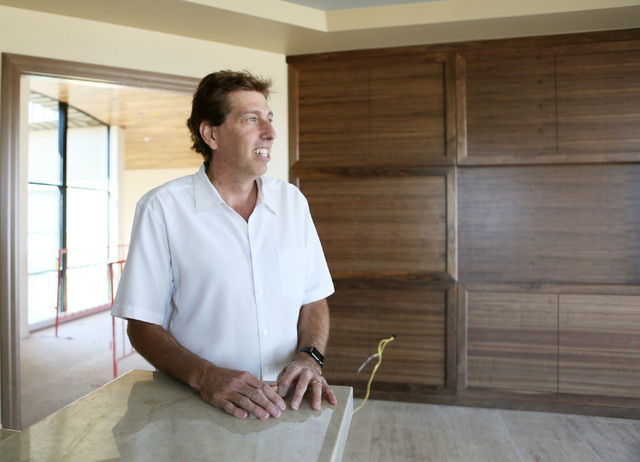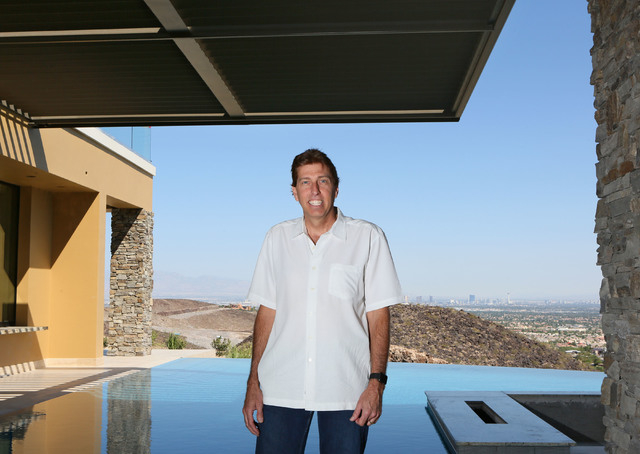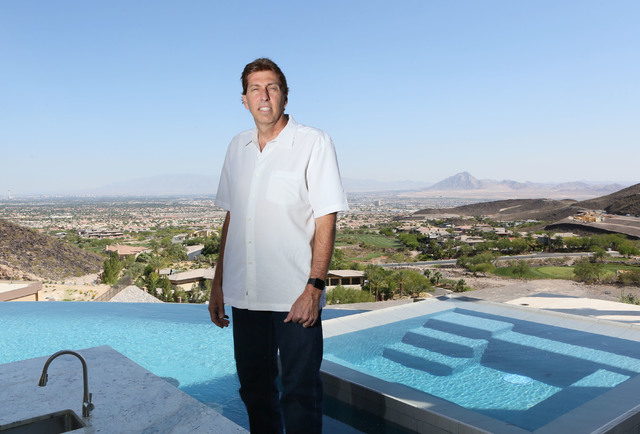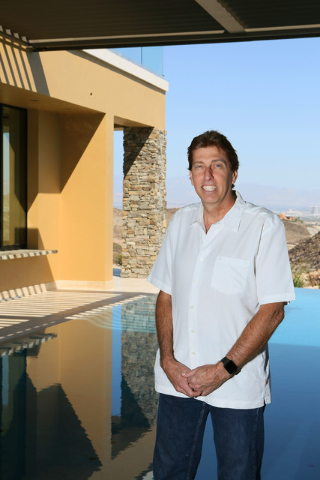 Sun West Custom Homes President Daniel Coletti is proud to have learned the construction business from his mother, Cynthia, a female pioneer in a traditionally male-dominated arena.
Coletti learned the family business from the ground up.
Since coming to Las Vegas in 1989, Sun West has built 517 custom homes ranging in price from $2 million to $15 million. Although Sun West is best known for its custom homes, the company also builds 200,000 square feet of office, industrial or retail space each year.
Sun West is building a 55,000-square-foot Service King Collision Repair Center at Ann Road and U.S. Highway 95. An 85,000-square-foot Hilton Home2 Suites hotel on Las Vegas Boulevard South, near Blue Diamond Road, is scheduled to begin construction by year's end.
"Our company has been divided a little bit," he said. "I've got really good key people on one side (the commercial) and really good ones on the residential side."
Coletti focuses 95 percent of his time in the design and construction of Sun West's residential side, which has seven custom homes under construction. He strives to hold the number of custom homes to no more than 10 builds in a calendar year. This ensures quality control and attention to detail that people have come to expect from his designs, he said.
Sun West homes range from 2,000 square feet to a 26,000 square foot house in the Ridges. Several are under construction in MacDonald Highlands. An almost-completed 12,000-square foot desert contemporary-style custom home features expansive valley and mountain views, walnut finishes on the domed ceiling and timbered staircase and a practical kitchen.
"My mentor was my mom in residential design, which is unique," said Coletti, 51, who has a degree in building construction technology from Pasco-Hernando Community College in Florida. "I hear 'I love the kitchens.' That's because my mom taught me how to design them right."
Approximately 50 percent of his custom home clients are from California and neighboring states; the other half are locals, Coletti said. Sun West built singer Celine Dion's home at Lake Las Vegas. The company has repeat customers who are looking for nicer views and bigger houses.
"Most of the people that are buying custom homes have gotten where they are because of attentions to detail," Coletti said. "Their personalities are about being diligent and working hard to get where they are and so it's no surprise to me when I have customers come to me and say 'I want to build a 12,000-square-foot house.' It doesn't take long to learn that maybe they came out of an 8,000-square-foot house."
U.S. Realty and Property Management owner/broker Paige Yahraus Gross said high-end homebuyers are looking chiefly for location, but beauty and function matter just as much.
She should know — she was named to the Women's Council of Realtors Top 25 Women in Real Estate for both 2013 and 2014.
"They (high-end buyers) want to see the gorgeously designed kitchen – the gorgeous entry way," Yahraus said. "Dan's homes make you feel beautiful, comfortable and happy."
Coletti said buyers are looking to make homes as maintenance-free as possible. He points to a steel trellis in the backyard, which is fashioned to look like wood.
"Many years ago, we would have been doing things out of wood and stucco but metal is forever — no one will ever have to touch that again," he said.
Buyers are asking for more drought-tolerant landscaping that requires fewer landscapers; efficient air conditioning systems; low-e windows; insulated glass structures and deep patio covers to help lower maintenance costs, Coletti said.
"I have become very good at articulating words (client's wish lists) into drawings," Coletti said. "Each client brings to me their wishes, which is exciting to me to try and create a plan that meets their needs," he said.
Coletti credits his relationships with subcontractors for enabling him to build quality custom homes in timely, cost-effective manner. Sun West has been in business 26 years and many subcontractors have been with the company for more than 15 years.
"There is a loyalty that goes both ways," Coletti said. "There is no doubt that the subcontractors I have are the best of the best."
Dependable skilled craftsmen with long working relationships with the company accelerate the building process, explained the builder.
"The organization creates speed which saves money to the customer," Coletti said. "All customers at one point or another are interested in how long it takes to build their house — time is money."
Sun West has systems and structures to make homeowners feel confident that every part of construction and design is fully thought through. That way, clients don't have to become general contractors themselves, he said.
The longtime business owner would advise people starting out in custom homebuilding to:
▶ Start slow. "What I see is when smaller custom home builders start out too fast, they usually fail," he said.
▶ Listen to your customer. "They know what they want," he said.
▶ Tailor your business strategies to match customer wants. "At the end of the day they are the ones that are paying to propel your company forward," he said.
Coletti hopes to pass all he has learned on to his children. Oldest son Christopher, 23, shadows him three days a week as he completes his business degree at the College of Southern Nevada.
"Then it would be a third-generation homebuilding company. It's pretty rare that that ever happens," the grateful son and proud father said.