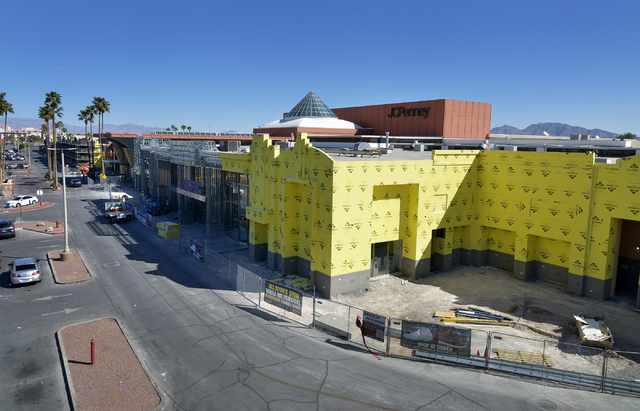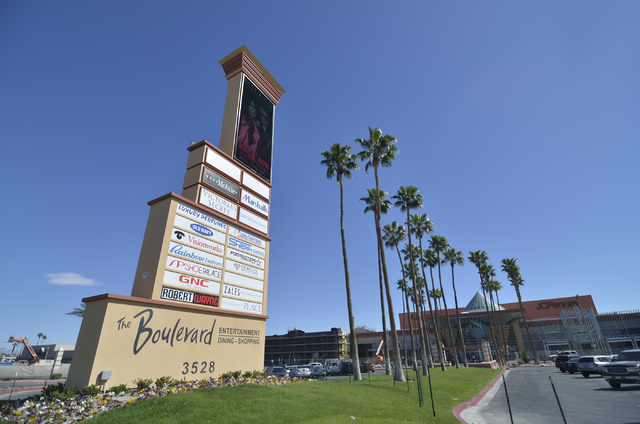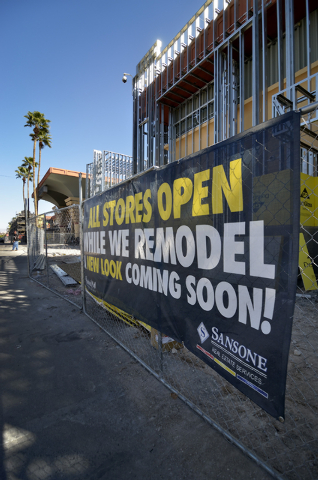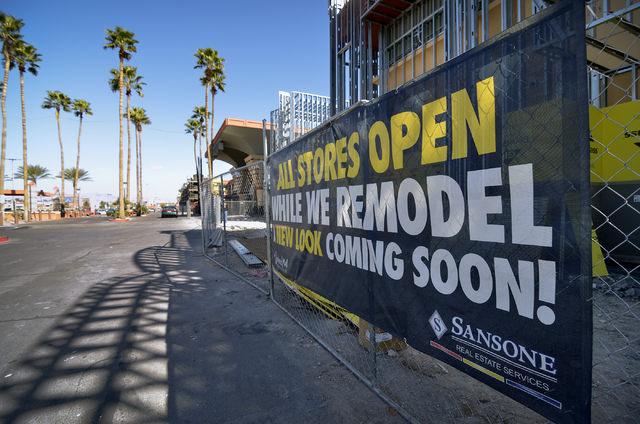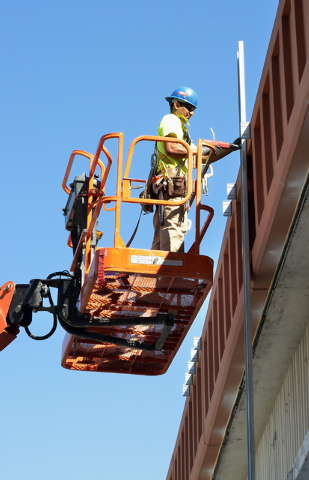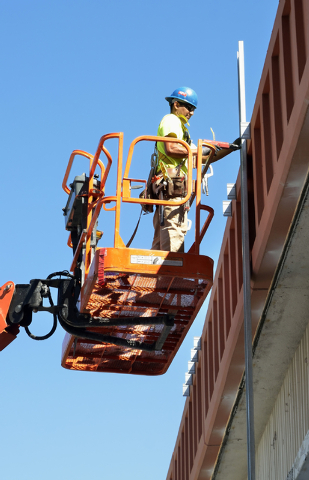 Las Vegas' oldest shopping mall is getting a face-lift.
And a broader makeover of Maryland Parkway may not be far behind.
Boulevard Mall, which was built in 1968, was purchased by Sansone Cos. in November 2013 and the real estate company has spent $25 million to bring it into the 21st century.
"We're creating a new façade to the mall, giving it a fresh look from Maryland Parkway and adding new restaurants at either entry," Sansone Cos. Vice President and General Manager Timo Kuusela said. "We're also doing various odds and ends to clean up the property from new lighting in the parking lot to new landscaping to make it look first class."
Kuusela said that when Sansone Cos. bought Boulevard Mall, the developer knew it would have to invest in the shopping center.
"It's a good opportunity for us and we know that in order to bring it back to life, there are a lot of things that need to be done," he said. "Owner Roland Sansone has been a fan of the mall for a long time and used to operate a few stores there. It's an original mall in Las Vegas and he felt it would be a great thing for the community to bring it back."
Kuusela said as the retail market changes, Boulevard Mall must keep up.
"A lot of retail malls are now leaning towards restaurants and entertainment because you can't get those on the Internet," he said. "We're very focused on restaurants because we know they'll anchor it and they'll drive the retailer leasing efforts as well."
Two restaurant concepts are slated to open later this year at Boulevard Mall.
John's Incredible Pizza Co. will house a buffet on one side and a "Fun World" on the other featuring more than 100 games, rides and attractions. The restaurant will be able to accommodate more than 1,000 guests at a time in its 60,000-square-foot space.
Olivia's Mexican Restaurant and Seafood Bar, which is owned and managed by Faviolla Trujillo who operates Taco Y Taco Mexican Eatery on South Eastern Avenue, will open on the main entrance's south side, Kuusela said.
Sansone Cos. is also planning to add a call center on the upper floor of Dillard's, which will house several companies and hold up to 1,000 employees daily. There will also be an Asian supermarket, 99 Ranch Market, Kuusela said.
He added that construction began in December and he expects phase one to finish by May. However, the most dramatic changes will debut at year's end.
Charles W. Van Geel, American Nevada Co. vice president of leasing and sales, said though Boulevard Mall has been renovated several times since it opened, Sansone Cos. wants to invest in the property's curb appeal.
"In order to attract new tenants to that mall, you have to give those tenants a reason to be there because they're investing money," Van Geel said. "Sansone is making improvements so it becomes a public magnet again so more people will want to spend their leisure time there."
Van Geel said Maryland Parkway may also be cleaned up as part of Boulevard Mall's redevelopment.
"There are a number of stakeholders who are involved in readdressing the parkway, which runs from University of Nevada, Las Vegas to downtown and there have been talks for a longtime about creating an arterial that will allow students to connect to those elements," he said.
Van Geel added that the Regional Transportation Commission of Southern Nevada has met with the Vista Group, a Las Vegas-based commercial real estate developer and manager, America Nevada Co. and Sansone Cos. to find alternatives for the parkway.
"It's definitely being discussed and they are serious discussions," he said. "It will see improvements; it's just about getting the city and county to have the same vision."
Kuusela said revitalizing Maryland Parkway is indeed part of Sansone's plan.
"Cleaning up the area is high priority for us and approvals may or not be attained," he said. "We were one of the first people to clean up part of the area but the rest of the street will be cleaned up in due time."