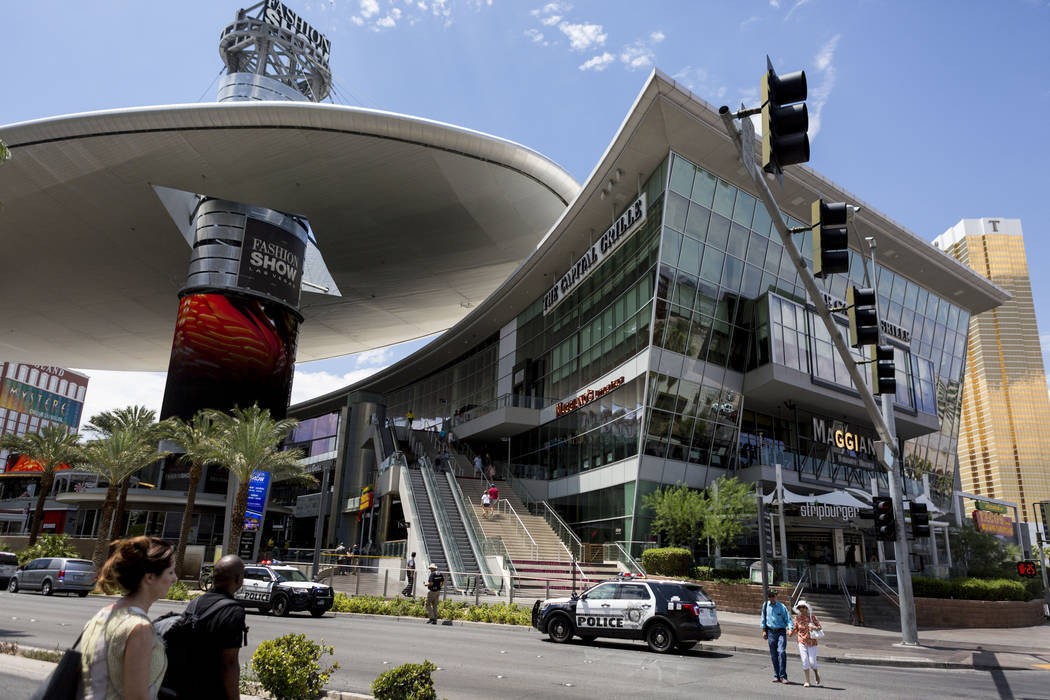 Chicago-based mall giant GGP Inc., with major assets on Las Vegas Boulevard and other parts of the valley, could be headed for a shift in ownership.
Brookfield Property Partners LP, which currently holds a 34 percent interest in GGP, made an unsolicited bid for the remainder of the shares it doesn't already own.
Brookfield offered $23 a share or $14.8 billion, which was received by GGP's board of directors, the company said in a statement Nov. 13.
"Brookfield's access to large-scale capital and deep operating expertise across multiple real estate sectors combined with GGP's high-quality retail asset base will allow us to maximize the value of these irreplaceable assets," said Brian Kingston, CEO of Brookfield Group.
Locally, GGP owns the Meadows Mall and has stakes in the Fashion Show Mall and the Grand Canal Shoppes at The Venetian.
Brookfield, the real estate unit of Toronto-based Brookfield Asset Management Inc., estimated the combined company would own roughly $100 billion in real estate assets globally and have a net operating income of about $5 billion if the deal is accepted by GGP.
In response to the offer, GGP's board formed a special committee to review the proposal, the company said in a statement. As part of the process, GGP has brought in Goldman Sachs as a financial adviser on the deal.
About 30 percent of GGP would still be owned by existing shareholders, Brookfield said in a statement.
GGP's stock price has soared above the offer price since the announcement of the potential acquisition in November. On Nov. 13, shares were selling for $24.05 — which fell to $23.35 a share on Nov. 22, though that's still above the asking price.
On Nov. 6, GGP's stock price per share sat at $19.
Brookfield Asset helped lift GGP out of bankruptcy in 2010, taking a stake in the company at that time. Brookfield purchased additional GGP warrants in early 2013. At that time, Brookfield agreed to not increase its stake in GGP beyond 45 percent for four years.
GGP went through some other shifts on its asset holdings in Las Vegas in 2013, selling a 49.9 percent stake in its Grand Canal Shoppes to New York-based TIAA for $411.5 million. GGP also sold a 50 percent stake in Fashion Show for $1.25 billion in 2016.
On the national scene, GGP has been focusing on renovations of its assets.
"One of the key tenets of our business plan is capitalizing on the embedded opportunity with our portfolio to redevelop anchor boxes," said GGP CEO Sandeep Mathrani in an investor call in November. "With 115 locations we developed to date, encompassing 9 million square feet and over $2 billion invested at very attractive returns, we will continue to redevelop the anchors."