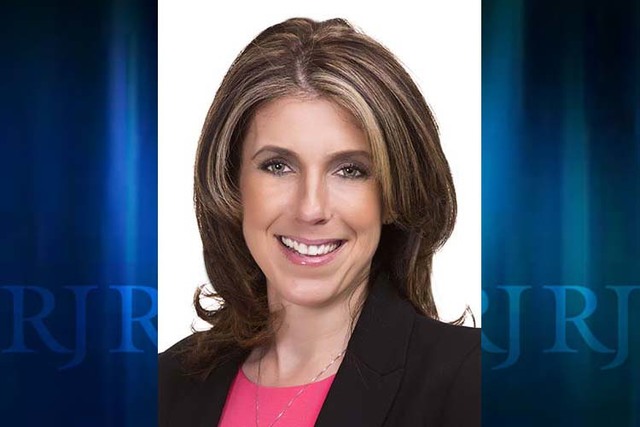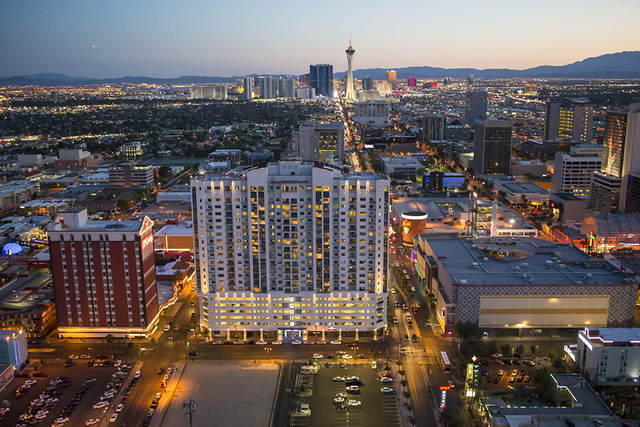 The Greater Las Vegas Association of Realtors tapped longtime association executive Wendy DiVecchio to serve as the new CEO of the GLVAR in January. Her position began Jan. 1.
"Wendy has played an integral role in running GLVAR and several of its most important departments for many years," said 2017 GLVAR President David J. Tina. "She has a wealth of institutional knowledge and experience directing everything from GLVAR's educational programs to its contracts with vendors and suppliers to overseeing our staff and daily operations. The GLVAR board of directors is pleased to promote her into this position. We're confident she's the right person to lead GLVAR during this crucial time in its history."
DiVecchio previously served as the association's director of operations and has been with the organization for over 17 years.
Prior to an official promotion, DiVecchio had been serving as GLVAR's interim CEO since former CEO Michele Caprio left in early December to move back to her home state of Rhode Island.
DiVecchio also served as interim CEO in 2015 before Caprio was brought on.
DiVecchio's background, outside of the association, includes earning a bachelor's degree in business management and a Master of Business Administration from the University of Phoenix.
She was also national chairwoman of a group of education directors for the local and state realtor associations in 2011 and 2012. And she earned a Realtor Certified Executive designation from the National Association of Realtors, which is awarded to recognize exceptional efforts made by association executives.
Molasky Group purchases new
industrial buildings
Las Vegas-based Molasky Group purchased three industrial buildings in the central part of the valley, a report on CoStar.com stated at the end of December.
The three-building deal was on 814-928 S. Commerce St. in Las Vegas. The properties were purchased for $4.27 million, or about $105 per square foot, according to CoStar.
In all, Molasky's purchase totals 40,904 square feet of space on 2 acres. The group is planning to redevelop the site.
Sam Scaletta and Lisa Anderson from MDL Group represented the seller.
The Ogden gets final approval for Fannie Mae financing
The Ogden, a high-rise condominium tower in downtown Las Vegas, has received final approval for Fannie Mae financing, according to a press release from the company at the end of December.
Uri Vaknin, a partner in KRE Capital LLC, whose company purchased the complex in 2013 in a partnership with Dune Real Estate Partners, said the approval has come at an opportune time.
"Smart buyers want to buy now to take advantage of today's still historically low interest rates before they begin to rise, and at The Ogden, we have already seen an uptick in activity," Vaknin said. "Access to Fannie Mae financing gives buyers the opportunity to purchase with unprecedented low down payments, expanding the reality of homeownership for more people who otherwise could only dream of buying a home."
The down payment for Fannie Mae financing can be as low as 3 percent.
The property is more than 60 percent sold and also has several other financing options available and pending. The Ogden offers Veterans Affairs financing options. And in January, The Ogden is expected to gain approval for Federal Housing Administration financing.
The Ogden offers 17 floor plans on 21 floors, ranging from 815 to 2,044 square feet. Prices range from mid-$200,000s to the low $600,000s.
The property went through a $2 million redesign after its purchase in 2013, which included a rooftop pool, a clubhouse on the 16th floor, the Sky Deck fitness studio, a pet park and casual work spaces.
Developer purchases southwest property
MBSC LLC purchased 6.5 acres of undeveloped land at 9693 S. Maryland Parkway in Las Vegas from 3D Investments for $6.5 million, according to a report on CoStar.com at the end of December.
"The buyer plans to develop a retail center expected to be anchored by a Sprouts grocery store," CoStar posted on its site.
The property is adjacent to an existing CVS pharmacy, at the corner of E. Silverado Ranch Boulevard and Maryland Parkway.
Glenn Dulaine of Realty Executives of Southern Nevada represented the seller.