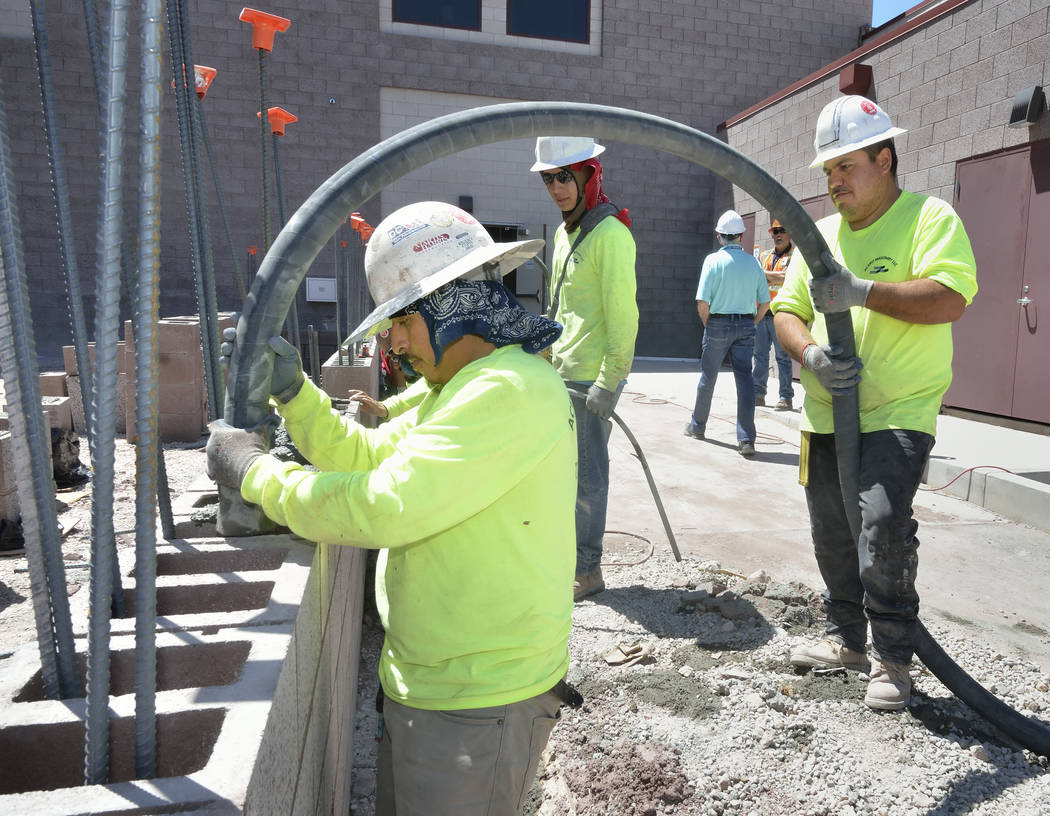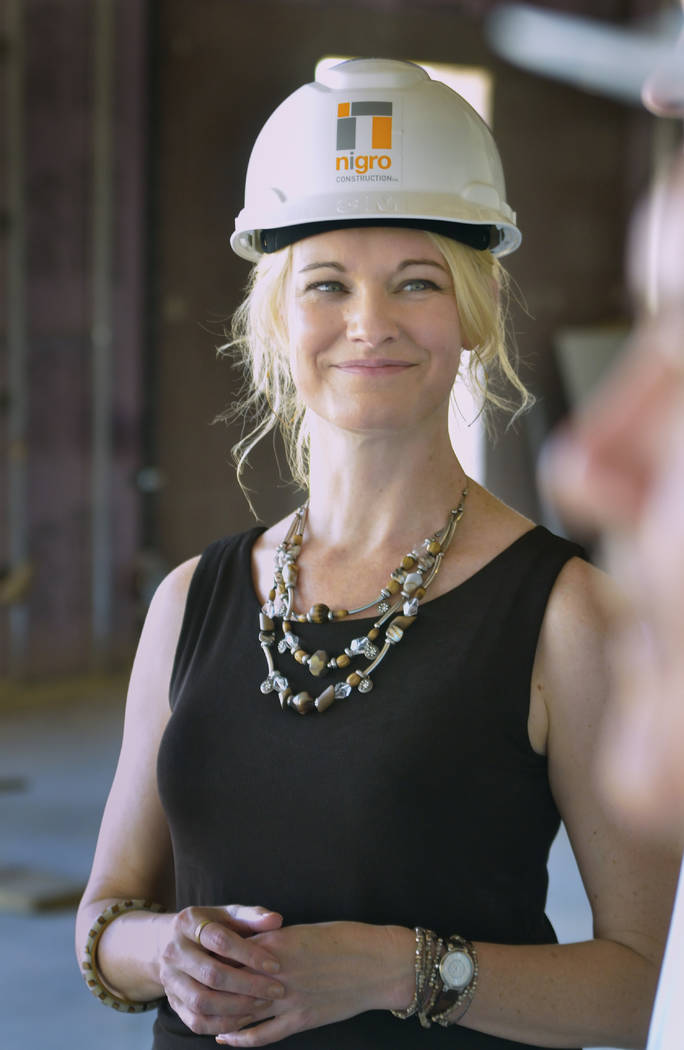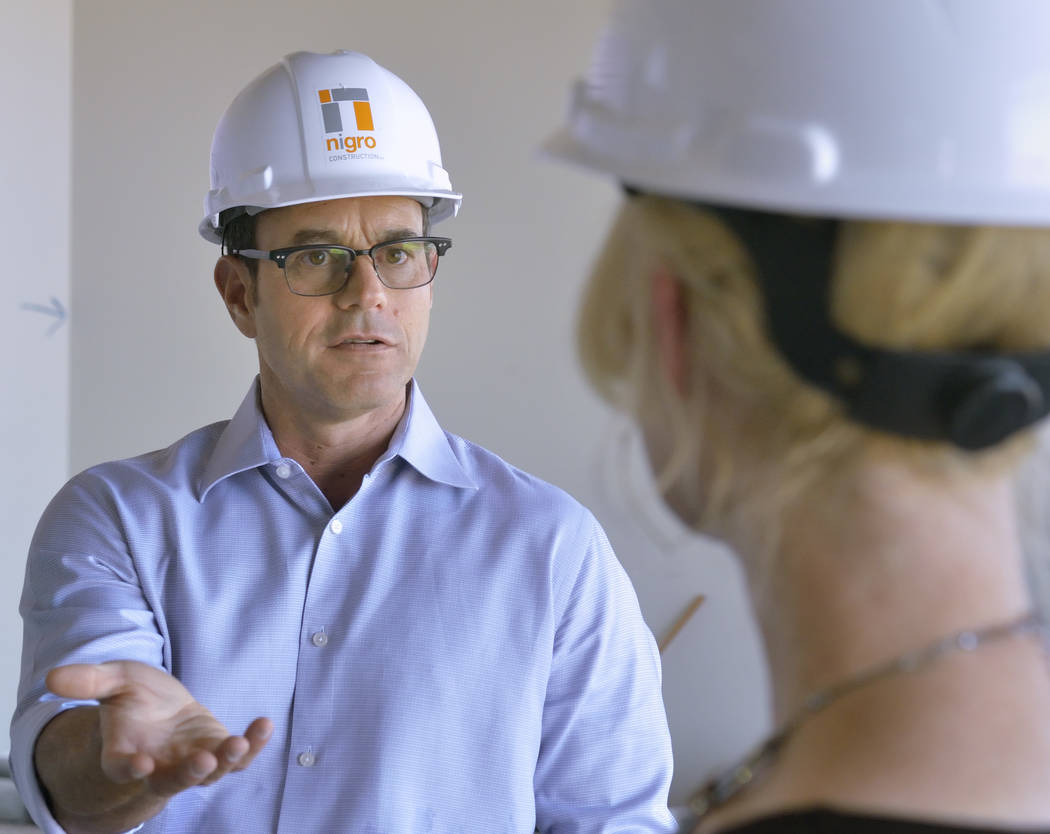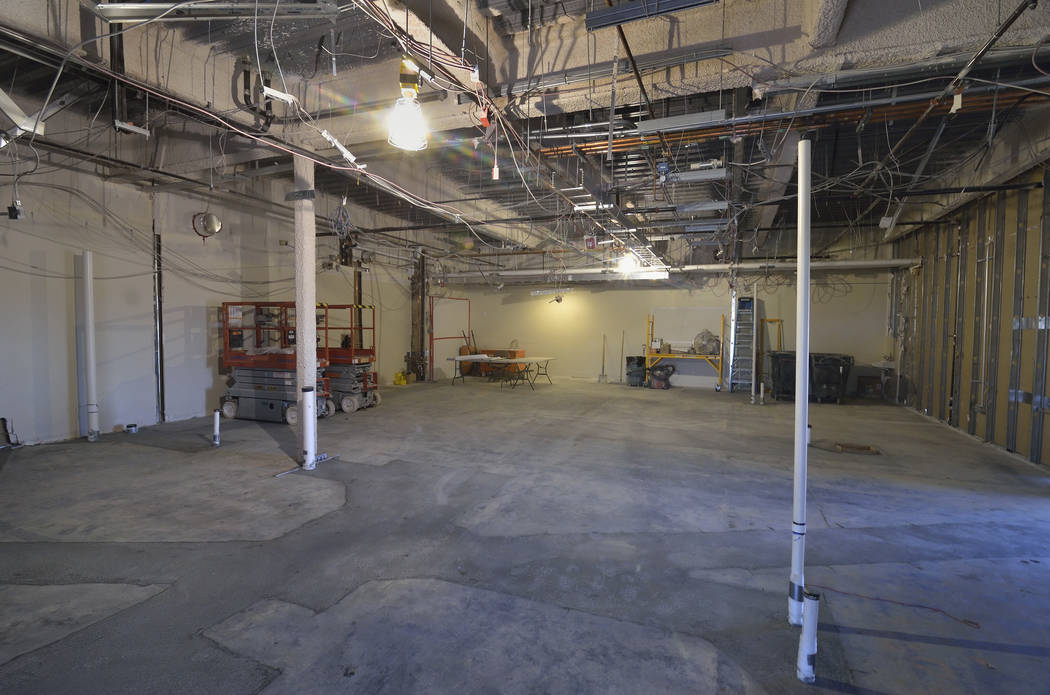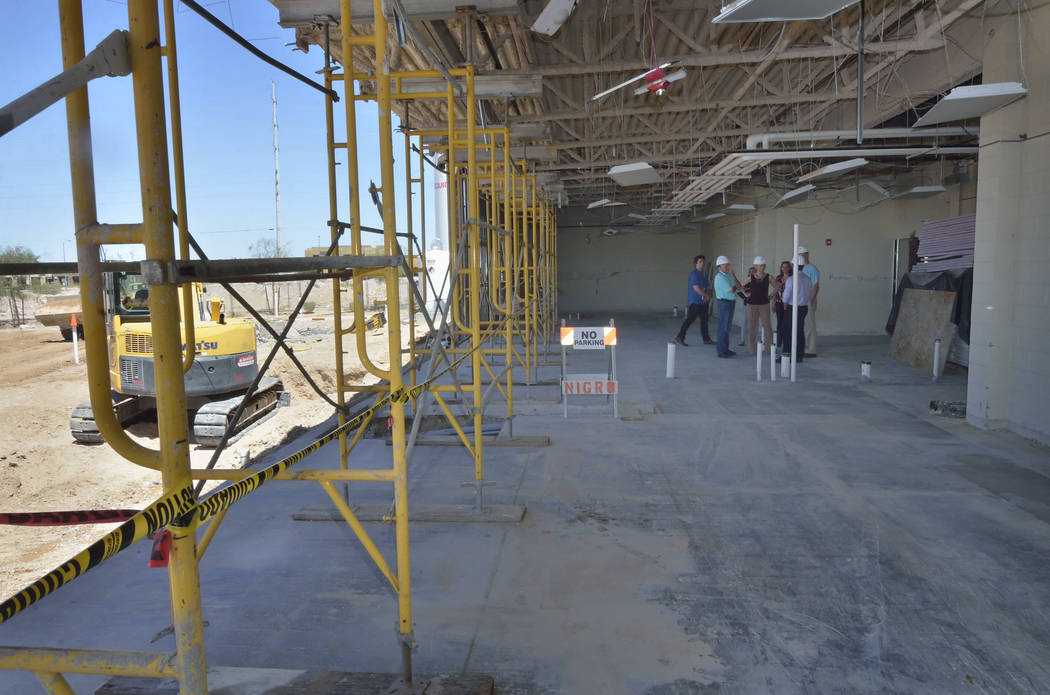 The combining of medical practices along with the desire for doctors to build their own surgery centers is prompting renovations and even new construction in the valley's medical office sector.
This follows a wave of microhospitals and urgent care facilities built over the last couple of years. Henderson Hospital opened in late 2016 and later opened a medical office building adjacent to it.
Nigro Construction is among the contractors that have been working on multiple medical facility projects — the creation of the Mountain's Edge Hospital Orthopedic Surgery Center, a tenant improvement for obstetrician/gynecologist Dr. Guita Tabassi and a two-floor tenant improvement for Gastroenterology Associates.
Michael Nigro, president of Nigro Construction, said his company was doing a lot of tenant improvements and remodeling procedure rooms to surgery centers a year ago, but there's more interest among physicians in building and upgrading their space.
"What I am seeing on my end is a lot of doctor groups coming together to build 5,000-square-foot to 10,000-square-foot facilities," Nigro said. "Our medical business is up about 30 to 40 percent from a year ago. I'm seeing a definite increase in the number of transactions out there."
Doug Geinzer, CEO of Las Vegas HEALS, a group of more than 600 health care professionals, said it's a reflection of the growth of health care across the valley as population and demand continue to increase.
Geinzer credits academic medicine in part with the creation of the UNLV medical school, which just started its second year, and the expansion of graduate medical education in the form of residency programs at hospitals.
"When you add academic medicine to any market, you're going to see massive expansion," Geinzer said. "And more and more surgeons are starting to bring their procedures out of a hospital and into a surgery center, because it lowers the costs and improves quality because it's their own team."
Geizner said there's a lot of consolidation among primary care practices. He cited the opening of the medical group P3 Health Partners this year. It's opened five offices this year, with three grand openings this week.
Nancy Weaver, communications director for P3 Health Partners, said the group will open four more offices by the end of the year. All are in renovated space. The clinics, which sit in existing medical office buildings, cover Green Valley, Seven Hills, Summerlin and Southern Hills, along with one near MountainView Hospital.
"It has been challenging to find space out there that's conducive to our patients and making sure we're in the spaces they are," Weaver said.
There is a plan to grow in 2019 and add more clinics, all of which focus primarily on seniors, she said.
Shalonda Hughes, a senior sales associate with the brokerage firm CBRE that tracks the medical office marketplace, said her group is seeing the same trend of practices combining and looking for space.
In a growing number of cases, second-generation space isn't available, and some are looking to build.
"We have gotten calls from prospective tenants who are looking to consolidate as doctors come together and create a larger group practice," Hughes said. "That's probably why there are developers under construction now because they are seeing that activity as well."
Some of the significant projects reported by the CBRE research team is St. Rose San Martin Medical Center's third phase, a medical office building in the southwest valley measuring about 22,000 square feet. There's the Gardner Plaza at St. Rose in Henderson, measuring about 24,000 square feet in medical office space. Union Village in Henderson, where Henderson Hospital is located, plans to add medical office buildings as well, she said.
Tanner Peterson, a senior sales associate at CBRE, said one national physician group is looking for a surgery center in Las Vegas and may have to build one because one isn't available that fits its needs.
As for Nigro, Tabassi's tenant improvement project is still under construction. The 6,000-square-foot building is designed to accommodate obstetrics and gynecology specialists, Nigro said. The project space will include nursing stations, exam rooms, procedure rooms, ultrasound rooms, triage and monitoring rooms.
"We have found that many of our medical clients are looking to design with upgraded efficiencies and for an overall better patient experience," Nigro said. "From a design perspective, we don't have to build file rooms anymore. There's new technology out there, and it allows patient flow to be better."
The Mountain's Edge Hospital Orthopedic Surgery Center expansion project consists of 19,135 square feet of renovations along the northern end of the existing hospital to add a new surgical suite as well as five operating rooms, material management, pre-op and recovery suites.
The additions will include the installation of an energy-efficient boiler and decontamination, sterilization, medical gas and water treatment services within the new surgical department, Nigro said.
The expansion is expected to be completed in March 2019.
The 130-bed, two-story acute care hospital, which opened in July 2015, had always planned to add the surgery center, according to CEO Melissa War. The construction costs $7 million. With equipment, the entire project costs $11 million.