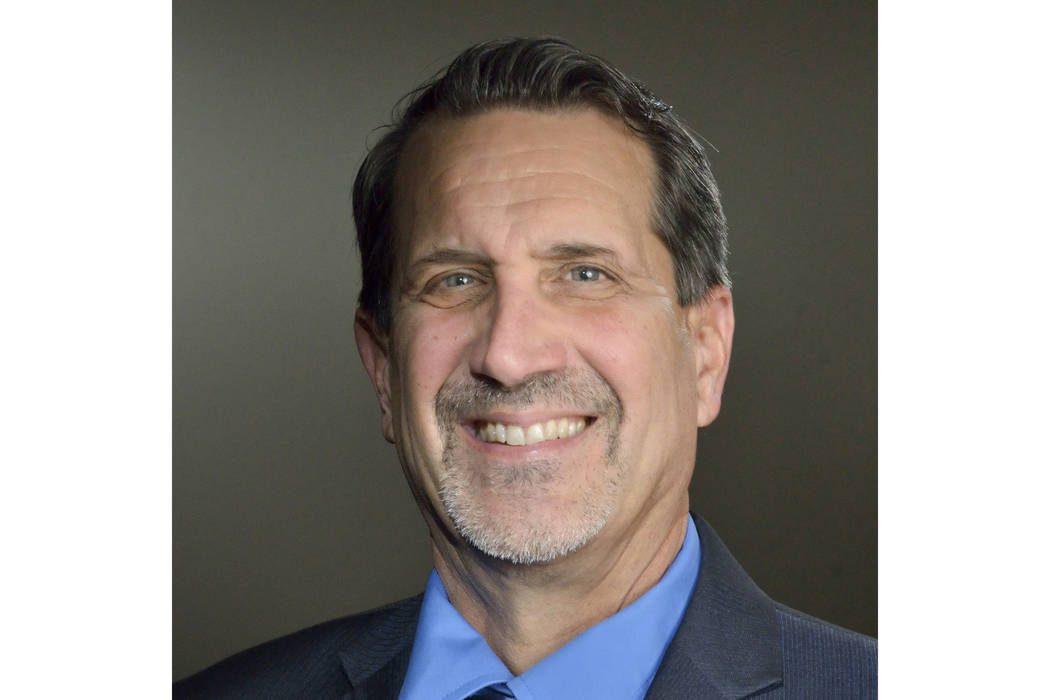 A bill is making its way through the Nevada Legislature that homebuilders said could add to the cost of new homes and halt the construction boom of town homes and condos.
Assembly Bill 421 would effectively repeal the builder-backed state law enacted in 2015 that shortened the statute of limitations and streamlined the process for repairs, thus reducing construction defect litigation. It would return many of the provisions of 1997 legislation that covered construction defects for 18 years.
Builders said the 2015 law helped revitalize the building industry that had its greatest number of closings in 2018 since the Great Recession and significantly increased the share of attached housing. They're concerned about returning to a system they says favors litigation over prompt repairs of homes and increases the cost of construction that's passed onto homeowners.
Supporters of AB 421 said a revision to the 2015 legislation is needed to protect homeowners from problems that develop after the current statute of limitations and give them the ability to recover the cost of litigation.
Homebuilders, who have the backing of chambers of commerce across the state, have been bracing for the legislation backed by Democrats, but neither homebuilders nor the Nevada Justice Association, the group of trial lawyers supporting the change in the law, said they know how Gov. Steve Sisolak will respond if it makes it to his desk.
Nat Hodgson, CEO of the Southern Nevada Home Builders Association, has indicated some builders are already holding off on condo and town home projects until the session is completed. A change in the law would increase litigation, insurance and construction costs that helped small builders and those building attached housing.
"There goes my affordability for attached product if the bill goes through," Hodgson said. "It went from 1 percent (attached) four to five years ago to 13 percent last year. I expected it was going to 20 percent in a year."
Builders fear going back to the previous era that showed between 2006 and 2012 construction defect lawsuits increased 355 percent at a time new construction fell by 86 percent.
Since the law was enacted in 2015, builders say litigation has dropped significantly. It has taken 13.5 months on average to settle a claim, down from 33 months. The cost to settle cases fell from $19,000 to just under $10,000.
That's in part, builders say, because the 2015 legislation required detailed notices of defects on a home-by-home basis and required home warranties be explored and exhausted before going to court.
"I want a streamlined process where homeowners with legitimate issues get it fixed as quickly as possible by their builder," Hodgson said. "That's what I am here for. It's about educating homeowners about what their options are. I want builders to take care of homeowners ASAP."
That's why Hodgson said builders support the bi-partisan AB 440 to help make homeowners aware of their rights. They even back an increase in a recovery fund from $35,000 to $40,000 if a contractor goes out of business and repairs are needed.
The Nevada Justice Association backs legislation that amends the existing six-year statute of limitations to 10 years and is retroactive; restores to unlimited the statute of limitations for fraud; eliminates the need for homeowners to make a claim on a home warranty company as a condition to sending a pre-litigation notice; eliminates the requirements of AB 125 for detailed pre-litigation notice for defects and their location; restores the definition of construction defects to workmanship problems or code violations; and omits the requirement that a unit owners' association may only litigate construction defects that pertain exclusively to common elements.
Eva Segerblom, a board member for the Nevada Justice Association and attorney with Maddox Segerblom & Canepa, said the 2015 legislation has kept attorneys from taking many cases because of the statute of limitations. It's six years from completion of the home to put the builder on notice to inspect and repair and go through mediation before a lawsuit can be filed.
"Some of the biggest cases you will see is expansive soils or lack of compaction of the soils," Segerblom said. "If you have a drought over six to seven years, you're not going to get that moisture until after that time period and then you won't start seeing the damage. You will start seeing cracks in the drywall and cracks in the stucco and inability to open and close windows and doors and cracks in flooring."
It's cumbersome to go through the warranty process only to have that denied, Segerblom said.
"It's absurd because you know it's something the warranty won't cover," Segerblom said. "You have to spend money out of pocket and wait six months to get a response. That makes it harder to bring a claim and adding a burden that's not going to remedy the situation."
Segerblom said she's not aware of any state that has such a limitation of six years for fraud. She called the 1997 construction defect legislation a compromise as it was between homeowners and builders and limited what homeowners could recover.
"You can't get punitive damages and pain and suffering and emotional distress," Segerblom said. "All you get is the cost to repair your home, relocation while out of the home when it's repaired and the cost of the lawsuit. They took away attorney's fees, which is a huge problem because they will never be made whole. If you have to pay your attorneys out of the cost to repair your home, you will never be made whole."
Joshua Hicks, a partner with the law firm McDonald Carano, which represents builders in lobbying, said the data shows the existing law is working and removed Nevada from leading the nation in construction defect litigation. When they backed AB 125 in 2015, builders made sure homeowners had remedies and got their homes fixed quickly rather than stuck in litigation for years, he said.
"It is for all practical purposes a substantive repeal of the 2015 reforms and going a little further," Hicks said of the proposed legislation. "It's a return of a vague definition of defects and the ability of homeowner associations to bring mass lawsuits. It would return to attorney costs to be awarded if defects are not proven."
Hicks said, for example, the six-year statute of limitations is appropriate because at some point it becomes difficult to ascertain the cause of a problem and whether it is the result of multiple owners or lack of maintenance. Other states have similar statutes of limitations, he said.
"It provides some certainty when homes are built," Hicks said. "The overwhelming desire of homebuilders it to try and keep prices as affordable as possible and the litigation increases the risk and insurance cost that's going to impact the price and make it more difficult for people already having a hard time buying a house."
A change in the law would add $4,000 to the average price based on the litigation expense alone, Hicks said. Insurance hikes would add even more, he said.
"And it would result in a significant slowdown in the attached product, which are the more affordable homes," Hicks said.
Both sides said the other has their self-interest at heart rather than what's best for homeowners and future buyers.
Segerblom said her association is thinking about homeowners by backing the legislation. They don't want to sue but even today builders aren't as responsive as they should be and once the six years expires, they don't respond to homeowners. The legislation prevents builders from "cutting any corners" and gives homeowners recourse they deserve for the investment they make, she said.
"I would say the primary concern of any homebuilders is to have happy homeowners," Hicks said in response. "They are urged if they have a problem to contact the builder. In the past, the first time builders heard about a problem was from a lawyer, and it immediately went into litigation. That made it difficult to resolve. What we have seen since 2015 is a much greater usage of home warranties and more contacts from homeowners to builders. Builders want to hear about a problem and fix it and not be in two-plus years of litigation. That's what is happening now."
Segerblom said they're not confident but they have to try because there are "so many devastating circumstances of people who buy new homes and have no recourse from their builder because of the change in the law and stuck with the bill on their biggest investment.