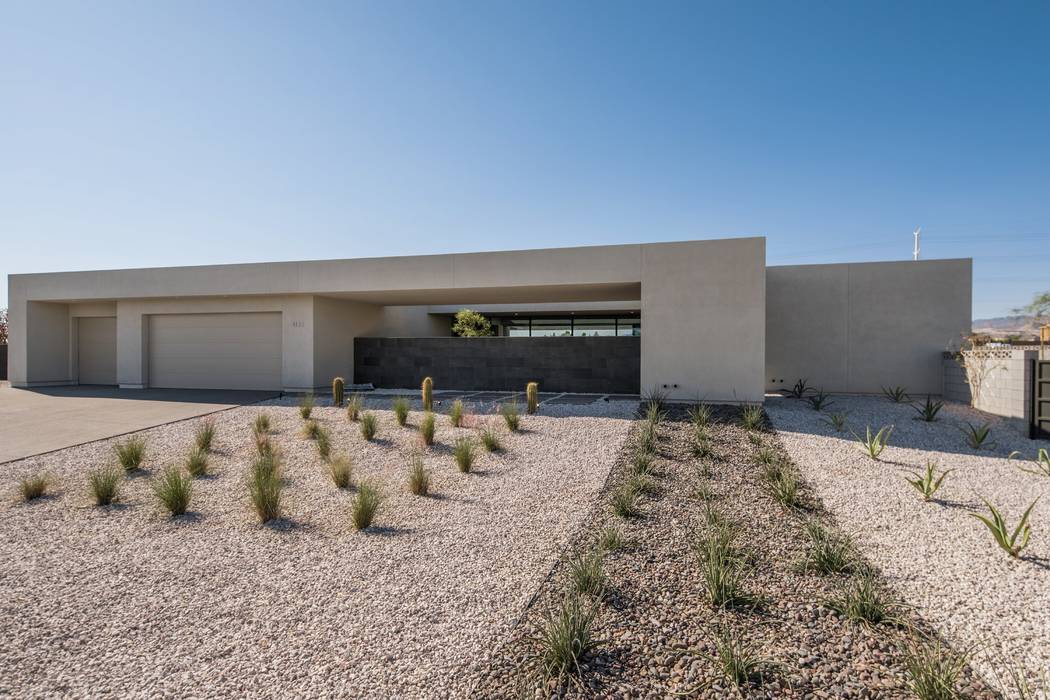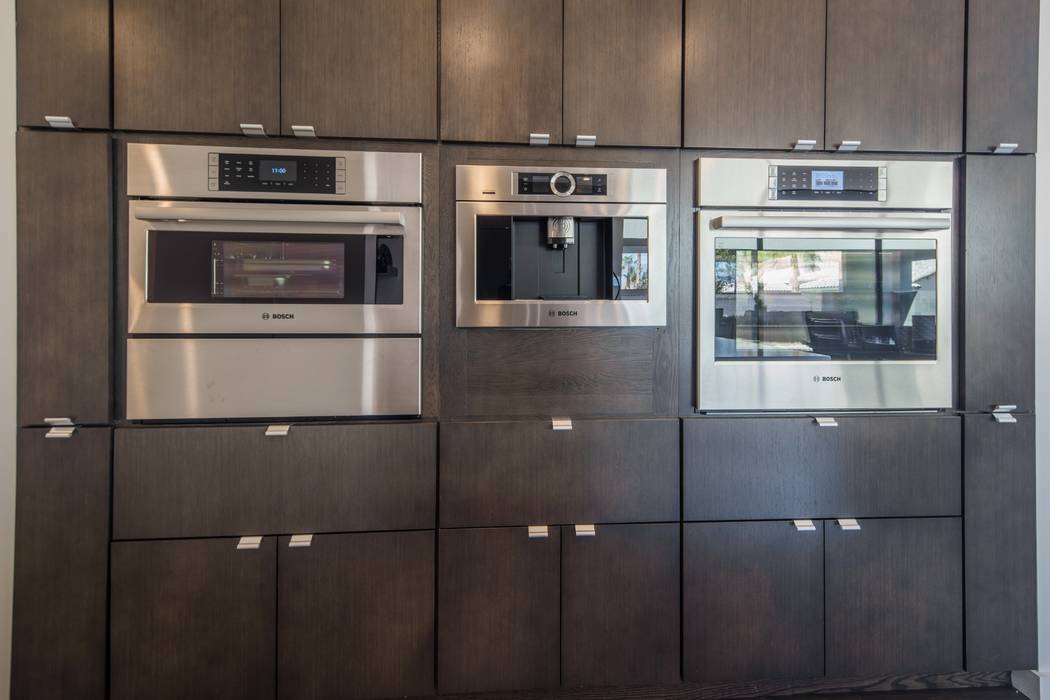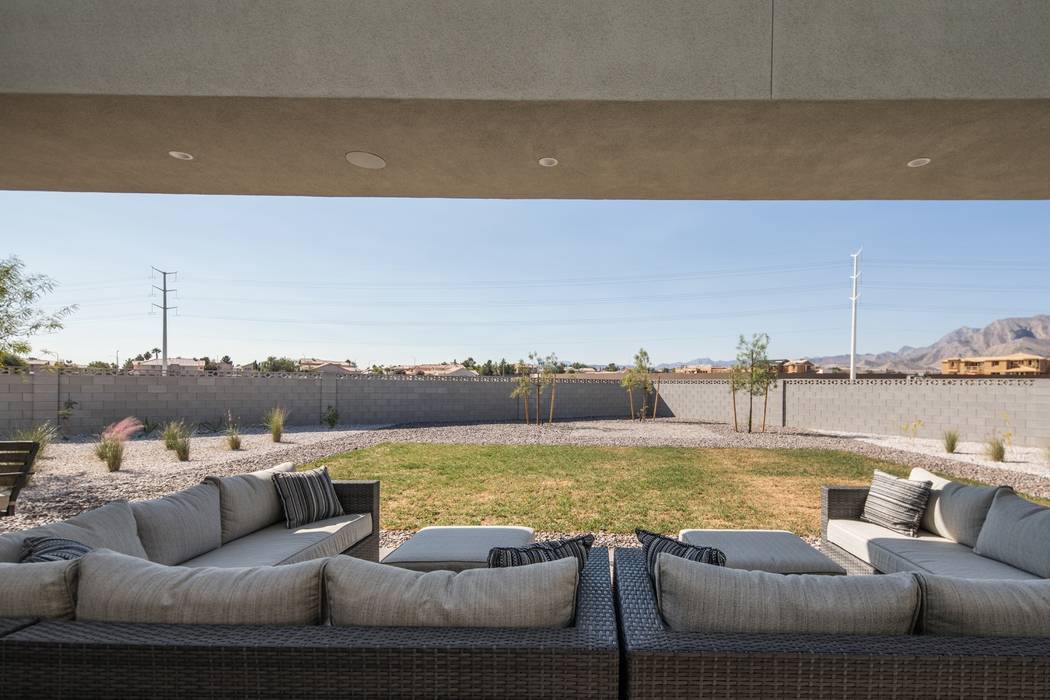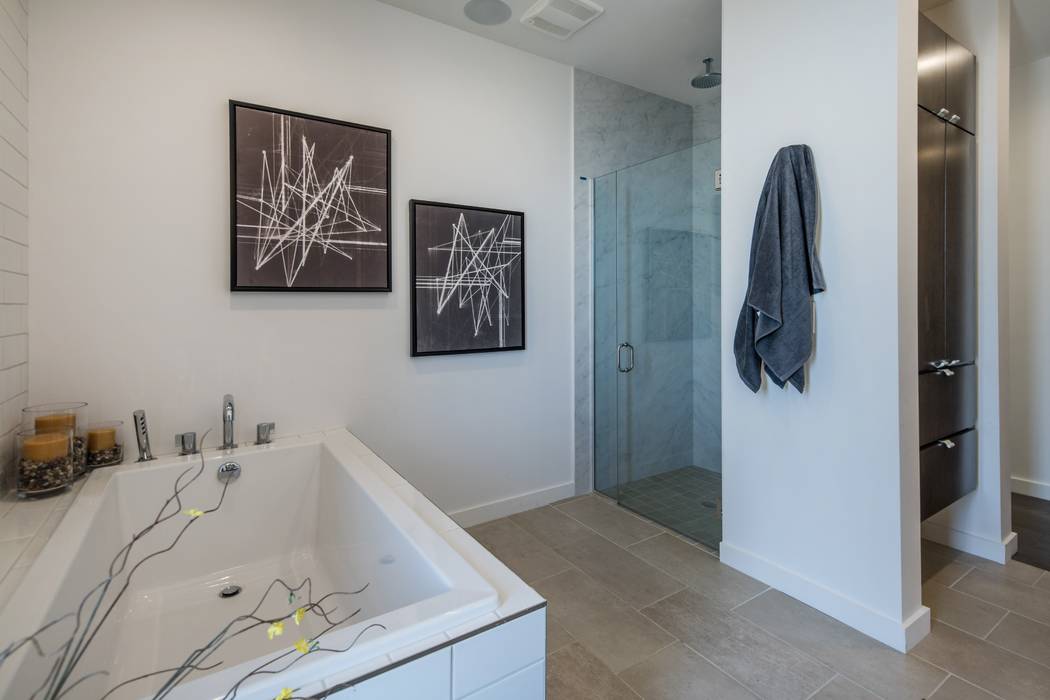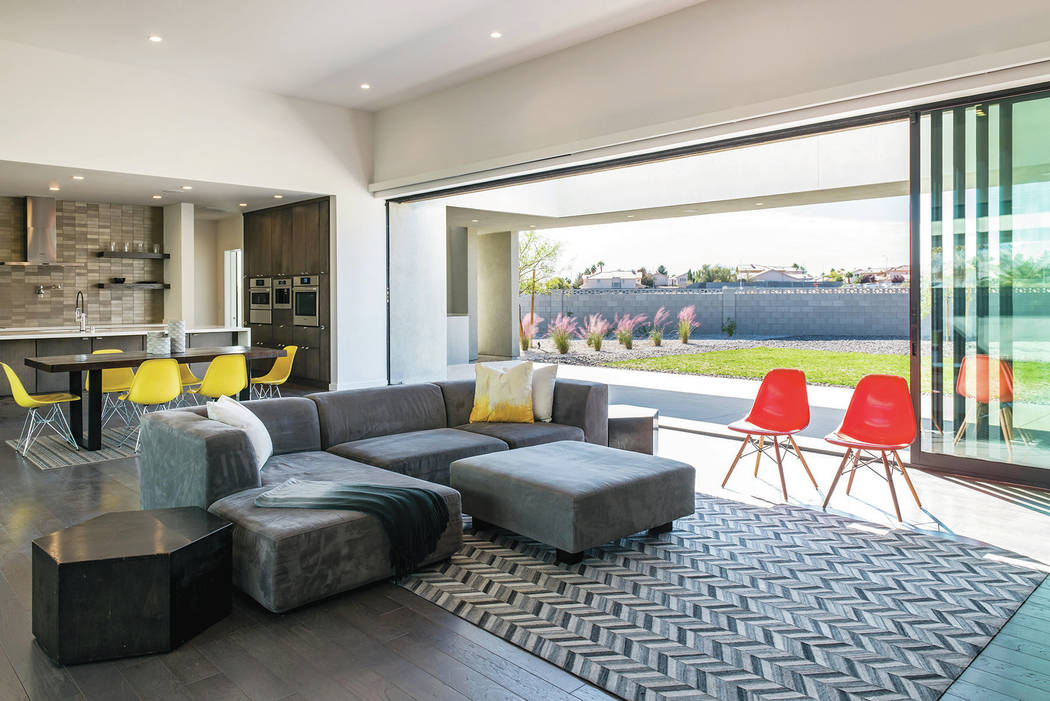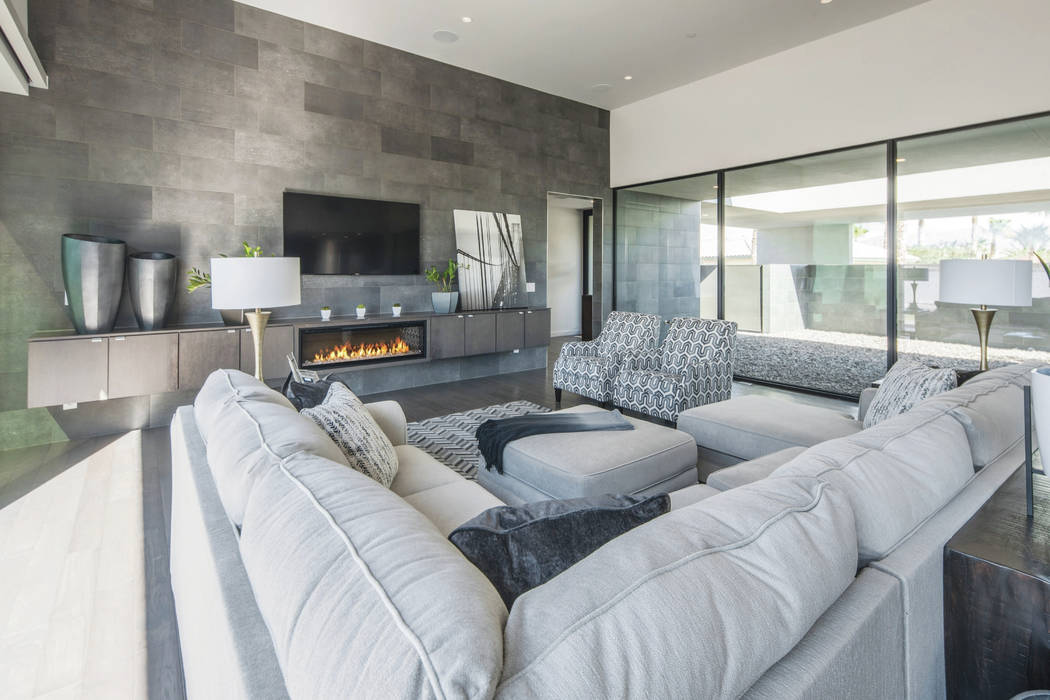 A house built for charity by a boutique luxury builder won the Silver Nugget for Best Green Home.
Constructed by Element Building Co. of Henderson, the house was built for the St. Jude Dream Program as part of a raffle that raises money for the Memphis-based St. Jude Children's Research Hospital, a pediatric research and treatment facility for children's diseases.
There were more than 8,000 tickets sold at $100 each for the home on North Durango Drive, and the winners were an emergency room nurse and former police officer. More than $500,000 was raised.
The home features environmentally friendly and sustainable building materials and products, along with energy-efficient construction processes, to reduce its impact on the environment and provide the highest levels of comfort and quality for the residents, according to Gino Cimino, Element's director of operations.
The three-bedroom contemporary home with 2½ baths and a three-car garage has an estimated value of $425,000. It measures 2,800 square feet.
The St. Jude home shows how systems engineering can make energy efficiency and innovation available at all price points, Cimino said. In designing the home, Element worked with industry partners to select cost-effective strategies for improving home performance and to reduce the amount of material used, he said.
"The home achieved remarkable airtightness (2.5895 air changes per hour) without the use of spray foam insulation, which can be more expensive than other insulation options," Cimino said. "Rigid exterior wall insulation was combined with blown-in fiberglass wall and roof system insulation to achieve optimal thermal performance."
The home achieved "zero energy ready" status and received LEED Gold certification from the U.S. Green Building Council. LEED stands for Leadership in Energy and Environmental Design, a rating system used by the council to measure a building's sustainability and resource efficiency. It received an Emerald rating for the National Green Building Standard.
"LEED is popular for commercial construction, but not too many people are seeking that standard in residential," Cimino said. "Every home that we develop comes certified with LEED and NGBS as standards. That is what Element does for our clientele."
It's an Energy Star-certified new home and Indoor airPLUS and HERS Index of 51. The cooling system has SEER=18.00 and has an EF=3.55 for its water heating system efficiency. There's a 77.33 percent reduction in water usage and has a landfill diversion rate of 68 percent. The estimated annual energy savings is 39 percent.
There were zero to low VOC products used, 100 percent Energy Star appliances and 100 percent use of LED/CFL lighting.
Cimino said Element, which builds about four homes a year and focuses on luxury green building, was approached by St. Jude about building the dream house for what he called a fantastic organization. The opportunity resulted from Element building a New American Home in MacDonald Highlands as part of a national builder's convention.
"Element was looking for a philanthropic project to do, and we took to heart their program and what they are doing," Cimino said. "We built luxury custom homes and wanted to build a home a family could win and move into."
In designing the home, Element took into consideration the site and what was happening with the utilities. It has communal well and septic system as part of an older neighborhood with ranch-style homes, Cimino said.
"We tried to incorporate that off-grid mentality and focus on keeping that home as energy-efficient as we possibly could," Cimino said. "The mechanical system has three different zones. Each of the bedrooms has its own thermostat and temperature control to it."
The monthly electric bill is projected to fall between $100 to $125 a month, Cimino said. A typical house without energy-efficient standards would cost $200 to $250 a month. Building an energy-efficient home costs about 10 percent to 12 percent more, he said.
National vendors made donations that helped build the green house, Cimino said. The house's sponsors included News 3, The CW Las Vegas, iHeartMedia Las Vegas and Ashley HomeStore. The national sponsors were Brizo, Shaw Floors, Trane and Bosch.
"We had some of the best materials and technology that is available to the public to be able to use, and we're proud of what we were able to do with it," Cimino said. "We were fortunate to get an electric water heater that acts as a heat pump in the garage. What it does as the water heater creates heat and is warming up water in the tank, it provides cold air in the garage. It has a dual purpose by heating water and cooling off the garage at the same time."
The materials used in the home to reduce emissions are what's found in hospitals, emergency rooms and elderly care centers, Cimino said.
"We go through that practice of making sure we are saying our homes are energy-efficient and not only saying we are building healthy homes, but we're putting our money where our mouth is and hiring third-party companies to certify our houses and hold our feet to the fire and ensure we are doing it the right way."
Element was founded in 2009 and focused on luxury homebuilding starting in 2014. It also recently launched an operation in Idaho.