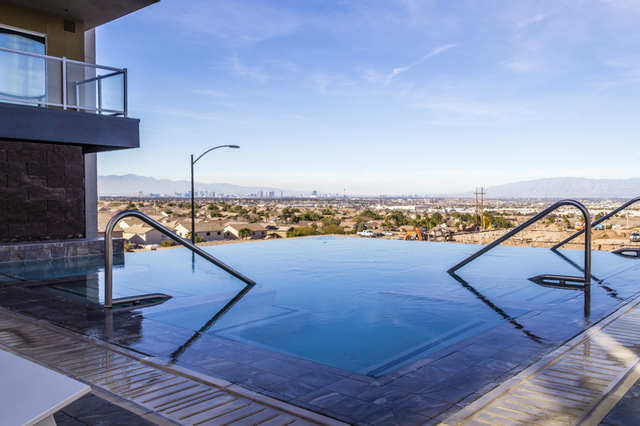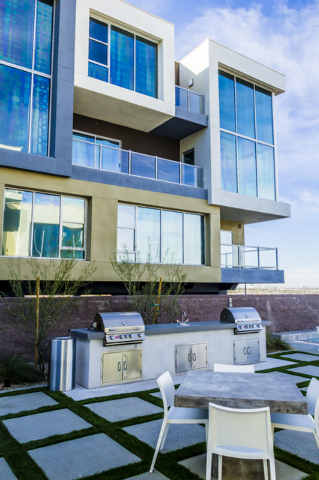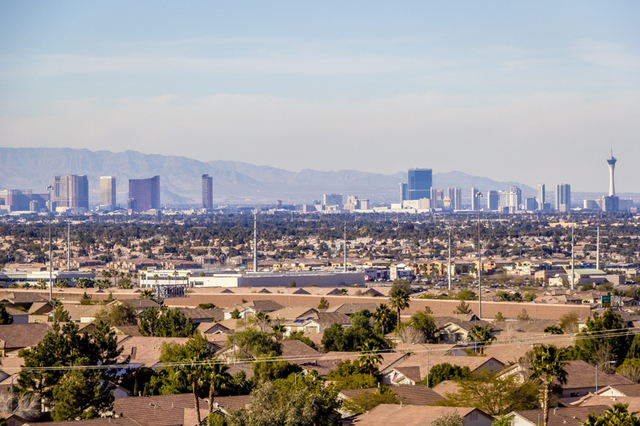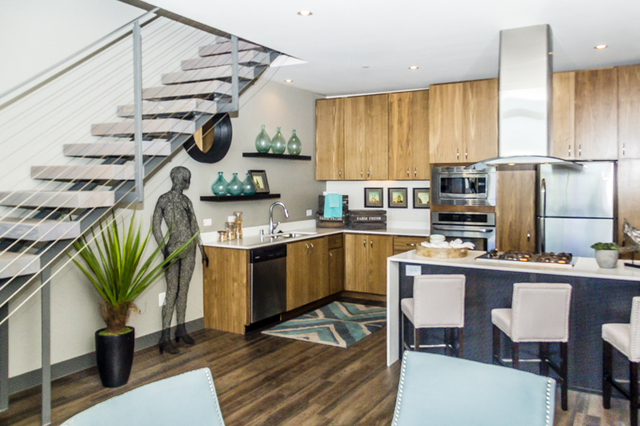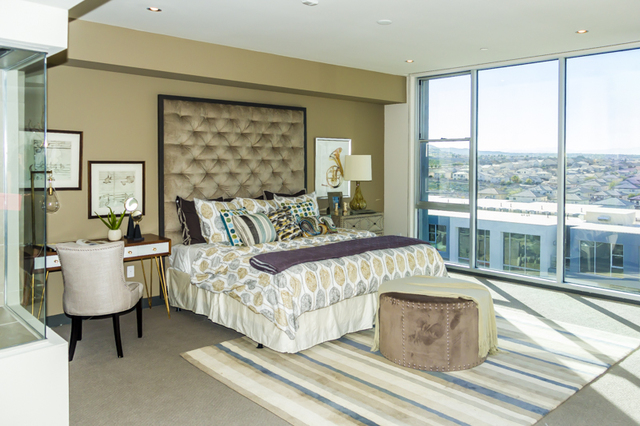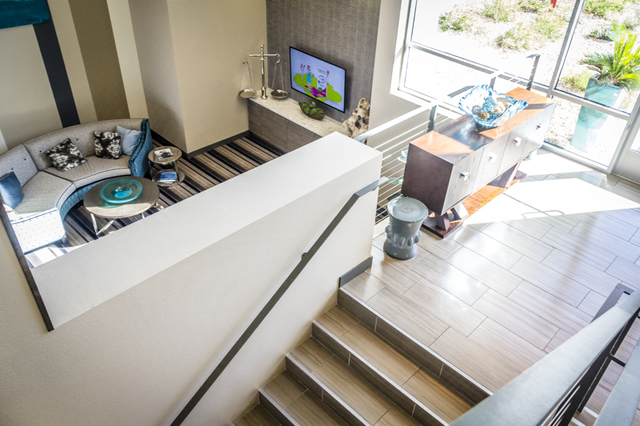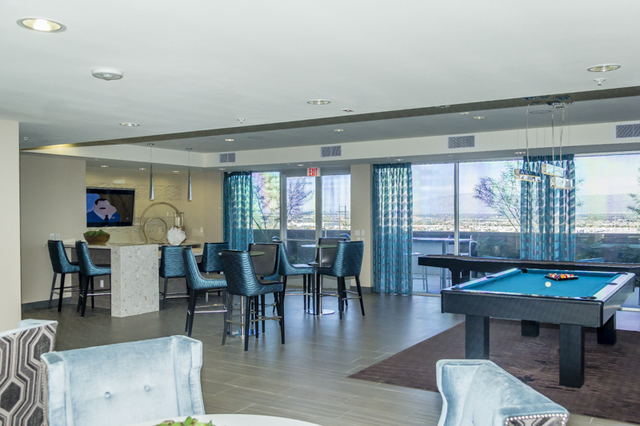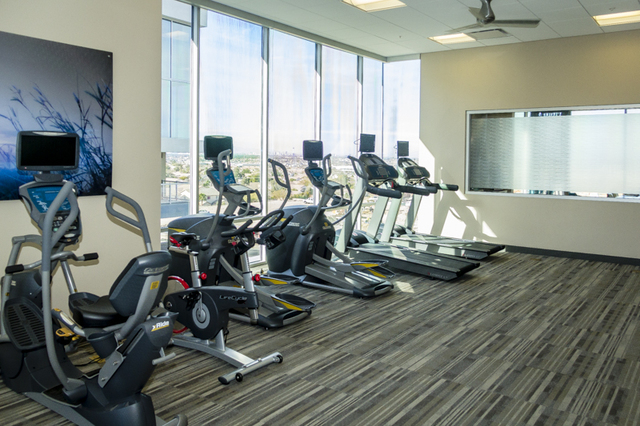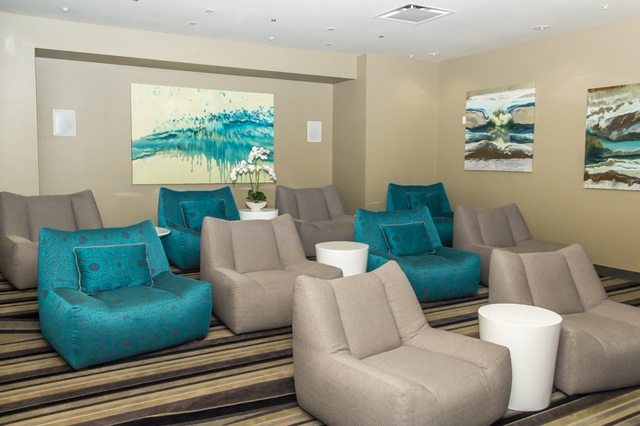 Buy low, sell high.
It's an absurdly easy equities concept to wrap your brain around.
It's also an absurdly difficult equities maneuver to pull off.
It involves timing the markets: stocks, property, etc.
And there's not an app for that.
However, some investors have a fairly good aptitude for it. One of them is rounding third base on what seems poised to be a home run of a deal.
In 2013, GRE Vantage LLC threw caution to the desert wind and surmised that the time was right to flip a flop of a luxury condo project in Henderson. With only a $10 million price tag, it's easy in hindsight to call GRE's purchase of Vantage a no-brainer. But stepping into the way-back machine, one can recall that no analyst or expert was doubling down on a Las Vegas condo comeback in early 2013. Quite to the contrary, the housing market contrarians still ruled the land.
But GRE — an acronym for national housing developer Goodman Real Estate — had an action plan. It did the deal and quickly went to work completing the mothballed project and then leasing out units as they became available. GRE never looked back, only to the future.
According to Mark Daniels of Goodman Real Estate, Vantage is between 95 and 100 percent occupied, and GRE is now actively looking for a suitor for "The Girl up on the Hill in Henderson." Vantage Luxury Flats &Loft Living opened last June with 19 preleased units out of the total of 110.
He declined to specify an asking price.
"Typically, to have a stabilized property, you may have to rent 40 t0 50 percent of those units annually," Daniels said. "What we've done is 100 in nine months' times. What I believe is that rents are going to go up on this property. We'd get substantially more in rent if we were only at 40 to 50 percent. That's where we're at for a place like this."
"A place like this" means high-end and highly coveted true loft living in Southern Nevada. The amenities are exactly what you would expect to find in units commanding $3,800 to $5,000 per month.
"There are a lot of nice flats out there, but not a lot of lofts," Daniels said. "This is one of a kind. It has a million-dollar view. It's like the Girl up on the Hill in Henderson. At this point in the market, a lot of people are looking at renting who would never have considered renting in the past. That's telling you what that market potential is.
"It's a very unique, one-of-a-kind place. Are there nice deals out there? Yeah, but this one is very unique."
According to a published report in March 2013, brokers with NAI Sauter Cos. sent out a marketing brochure for the partially built 110-unit Vantage project at Gibson Road and Paseo Verde Parkway. It listed the property for sale at $14.35 million and, according to the brochure, the project needed $13.4 million of additional construction work.
The 10-acre project consists of three three-story buildings with underground parking. Almost all of the units are one or two levels. In 2013, the buildings' shells, roofs and plumbing were done, but the structures need heating, ventilation and electrical work, as well as interior doors and glass.
Again, timing was everything, according to Gina Slater of Pinnacle Property Group.
"This was literally the perfect storm because of the way this deal came to fruition," Slater explained. "You couldn't duplicate this deal today even with the market where it is. So, even though we have very high rents, you couldn't reconstruct this particular asset because of the cost of all the infrastructure, the parking structure, the quality of construction, you could not duplicate today at our existing rents. Vegas would have to come a long way. So, it's just very very unique.
"Because of Goodman's experience in new construction — he had over 4,000 units under construction at the time — it fit very well into his business model. He was able to complete the work very quickly and efficiently."
With recent deals involving The Modern and The Ogden, do Vantage interests worry about condo competition emanating from the Strip? Cassie Bostic, residential manager for Pinnacle, says Vantage has the clear advantage.
"It comes down to the individual and the difference in lifestyle," Bostic said. "That's a completely different market in the sense that you're downtown, you're in chaos. It's a very active, vibrant environment. And here, you get to step away from it all. You get to take it all in. Maybe they've already been in the fast lane and want to slow down a little. Maybe they've matured a little bit. That's where Vantage comes in. You can work in that all day long, but you can come home."
Vantage Lofts' original developer, Slade Development, pursued what it described as a $160 million project during the building boom. The property was supposed to open in 2007 with condos priced from $400,000 to $1.6 million.
The project, however, was mothballed in spring 2008 and went bankrupt a few months later. Slade executives spent more than $70 million and left one building 90 percent complete, another 80 percent complete and one 70 percent complete.
Developer Rich Crighton bought Vantage Lofts out of bankruptcy court in February 2012 with plans to finish the Henderson condos and sell them at a steep discount. But after letting the upscale project collect dust for a year, Crighton's firm, Rothwell Gornt Cos., put it on the block in 2013.
And that cleared the way for Goodman Real Estate to seize the opportunity.