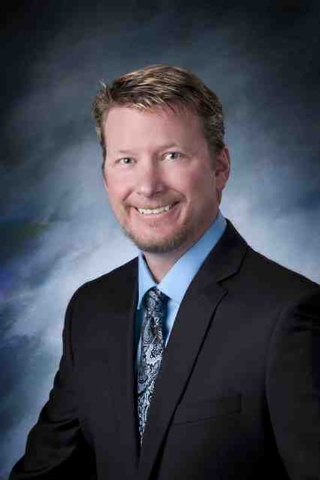 The long-anticipated I-11 highway project is about to move into the construction phase. The Nevada Department of Transportation has awarded a contract to Fisher Sand and Gravel, a Nevada-based company that is part of Fisher Industries, for work on the 2.5-mile bypass loop around Boulder City.
The $83 million project includes the Part 1, Package 2B from Foothills Road to 1 mile south of the junction of U.S. 95, as well as U.S. 93 Boulder City Bypass Part 1, Package 3 from Silverline Road to Foothills Road.
The Boulder City Bypass Phase 2 contract has been awarded to Las Vegas Paving through the Regional Transportation Commission of Southern Nevada for $235 million (with $10 million of contingency), which includes the 12.5-mile section north and east from the Nevada Interchange to U.S. 95.
Joe Miller is the Nevada Area Manager for Fisher Industries and no stranger to major transportation projects in Nevada.
He has been a key player in the Ascaya Development in Henderson (dba Crystal Ridge) and the I-580 Freeway Extension in Reno, which was named Project of the Year by Engineering News Record.
He has been a member of the Associated General Contractors Board of Directors since 2010, and a Nevada resident since 1996.
Today Miller talks with 5Q about the Boulder City Bypass.
Q. What is Fisher's role in the overall scheme of building the bypass?
A. Fisher's motto is, "We like the TOUGH jobs!" which makes the Boulder City Bypass a good fit for the company.
The first phase of the Boulder City Bypass poses intricate staging and movements for future traffic. Our project includes movements to and from Henderson to Boulder City, Searchlight and I-11 to Arizona. We will also be constructing frontage roads that will serve as accesses to local businesses.
We are looking forward to mobilizing our large heavy civil equipment back into Las Vegas. We will also be mobilizing crushing equipment to produce aggregates onsite, drilling and blasting equipment, concrete batch plants, and an asphalt hot plant.
Fisher also relies on the local support from specialty subcontractors in building a project. This puts more companies to work, allows for a broad field of employment and helps support residents.
Q. You're putting down concrete; Las Vegas Paving is going with asphalt. Why did you decide to go with concrete, and does connecting the two pose any issues?
A. At the commencement of the bid procurement, we did an estimate on cost differential between asphalt and concrete.
Due to certain quantity changes between the two bids and the Life Cycle Analysis Factor, we found that the concrete option is a more viable bid to pursue.
Our subcontractor for the concrete pavement is Southwest Concrete Paving. We have completed numerous projects with them and have had a successful working relationship.
In connecting the two projects with the differing materials, there are no issues. The I-580 Project has the same change of roadway surfacing. We don't anticipate any difference here.
Q. This is a big, high-profile job. How do you go about assembling a team for this kind of endeavor?
A. Fisher's teams are assembled based on expertise and personalities. Management starts with personalities that work together and finds ways to improve on daily operations. We look for ambitious individuals that are willing to work hard. Training is a key element in construction, which fosters key members of the Fisher workforce.
Another team element is subcontractors and suppliers. We have assembled some of the best companies in the state to join us and to make this project successful.
Q. What are the tricky spots on this particular project?
A. The trickiest part will be in the initial stages. There are numerous utilities that have to be relocated prior to the bulk of the construction activities. The state has been coordinating with these utility companies for years. New alignments/corridors have to be constructed, conduits and pipe installed, new facilities installed and connected and then turned on before the old utilities that conflict with the new alignment can be removed.
Q. How do you define success on a project like this?
A. Success is defined on all Fisher projects on a daily basis. When employees arrive to work on time, give a full day's effort, receive a fair day's wage and ensure steady project progress in a safe manner, the project will ultimately be successful. We want all employees to leave the project at the end of shift in the same condition they arrived.
We look forward to working with the state, local shareholders, residents and commuters and the commodity industry to construct a low-maintenance project with high quality and precision.