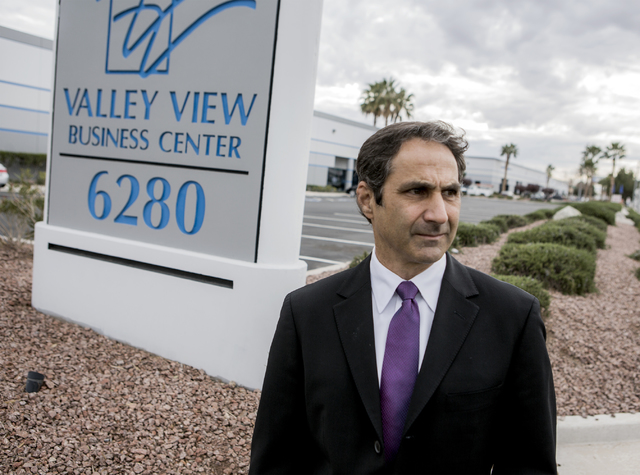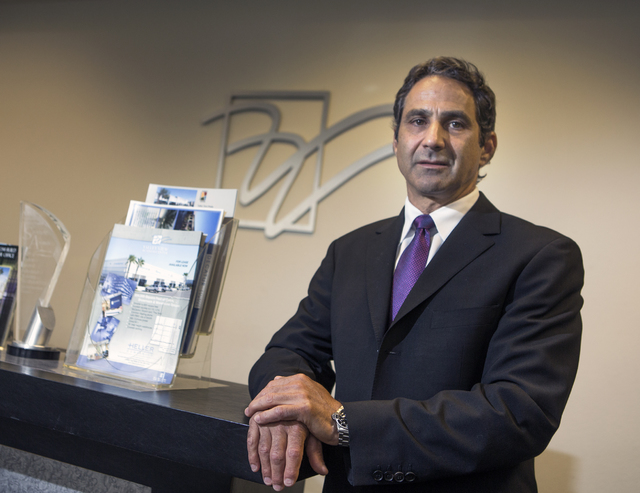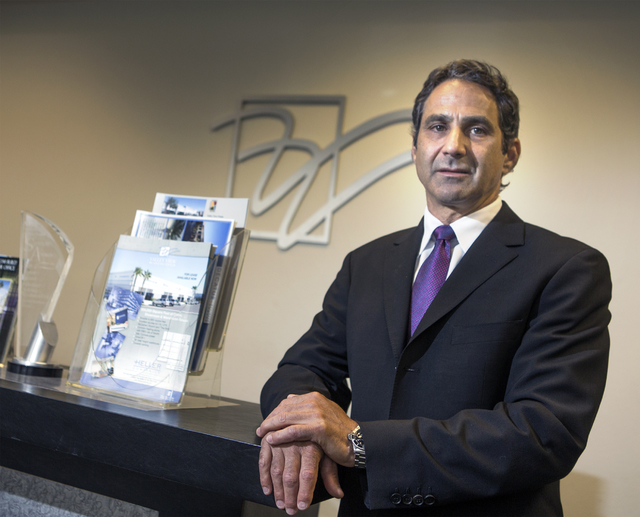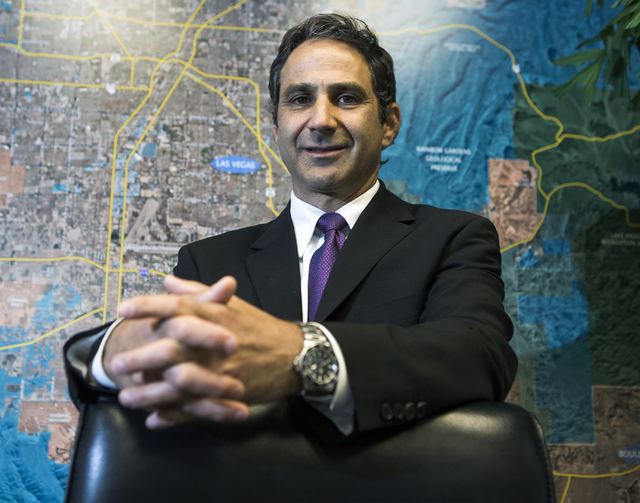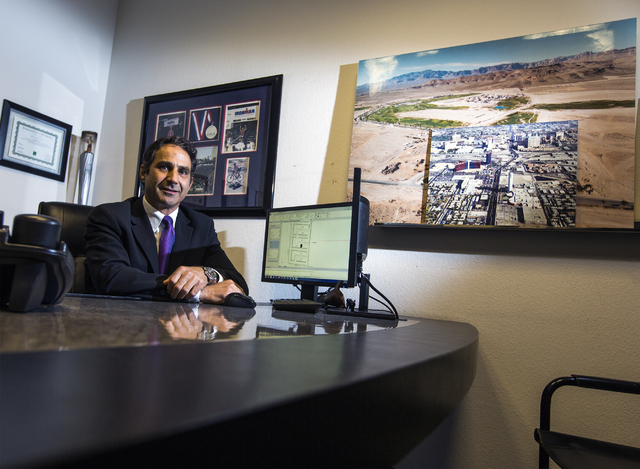 Longtime commercial real estate developer Jay Heller took over the helm at the start of 2017 of NAIOP Southern Nevada, one of the local area's largest associations that focuses on the commercial real estate development sector. Heller is predicting continued growth patterns in commercial real estate while he helps to write the commercial real estate future for the valley and the state.
Heller, who co-owns a commercial real estate development company, Heller Cos., with his father, is working to expand the future of development in the state by increasing the industry's presence in Carson City during this year's legislative session.
"There will be a lot of focus on bills that will potentially impact commercial real estate," Heller said.
Before the backdrop of many sectors of commercial real estate development currently thriving, a trend Heller sees continuing, other government affairs issues, at the federal level, are also on his list of things to keep on the radar — some of which have the potential to shape Southern Nevada's future.
GOVERNMENT AFFAIRS
Front and center is one piece of legislation has already been targeted: Assembly Bill 43.
The proposed bill would create a floor of 3 percent for annual increases on commercial property taxes. Under the current formula, commercial property taxes rose by 0.2 percent in 2016.
The proposed legislation would leave the current 8 percent cap on annual property tax rate increases for commercial property unchanged.
Also on the government affairs list is keeping an eye on moves by the Bureau of Land Management. NAIOP Southern Nevada commissioned a study in the early part of 2016 that showed Southern Nevada was running short on large parcels, and some of BLM's plans for land disposal in the area didn't mix well with the future of economic development.
Heller said the association is keeping a watchful eye on what happens next with what is known as the BLM's Resource Management Plan.
"If that ends up resurfacing, the concerns from NAIOP are incorporated in that," Heller said.
FLOURISHING COMMERCIAL MARKETS
As the industrial sector of commercial real estate stays on top, Heller sees that trend continuing.
"We like the term that industrial is the new retail," Heller said. "A lot of the new online retailers are trying to get that last mile of logistics, especially with Amazon — how they're trying to get their products to the end user quicker, to the consumer quicker."
Industrial growth began its journey at the end of 2014, when Prologis broke ground on its more than 460,000-square-foot project in North Las Vegas at Pecos and Gowan roads, which quickly leased up. At that time, Prologis' move was the largest since before the recession.
Today, there is 4.5 million square feet of industrial space under construction in the valley, with 7.1 million square feet in the planning stages, according to Colliers International Las Vegas' fourth-quarter report.
Commercial real estate's retail sector has also had some positive swings. In the fourth quarter of 2016, Colliers International Las Vegas' data showed the sector moving below 9 percent vacancy to 8.3 percent. That number is down from almost 10 percent vacancy in the first quarter of 2015.
Office has a little different outlook.
"Office, I think mainly you probably won't see too much speculative growth in office development, just because there's so much vacancy to backfill," Heller said.
However, certain regions are doing better than others, he added.
In Summerlin, Howard Hughes Corp. is planning a six-story, 152,300-square-foot office building at Pavilion Center and Griffith Peak drives. The building is speculative.
Heller said his family-owned brand specializes in office/flex space. As a whole, Heller Cos. has just under 1 million square feet of space under its watch. The company's largest holding is its 554,000-square-foot Valley View Business Center at Valley View Boulevard and Post Road.
LONG HISTORY IN NEVADA, INDUSTRY
Heller is originally from California but was led to Nevada for work in 1993, after graduating from Pepperdine University with an undergraduate degree in business administration with an emphasis on finance. At that time, business was slowing down in California because of a recession.
"There was still a heartbeat out here, and we had partners out here, joint venture partners out here, and they were doing projects out here already," Heller said.
By 1995, Heller said, he and his family made the move permanent, and Heller Cos. was born.
Heller is also celebrating another historical marker. NAIOP corporate has been around for five decades this year, with the Southern Nevada chapter being around for more than three decades.