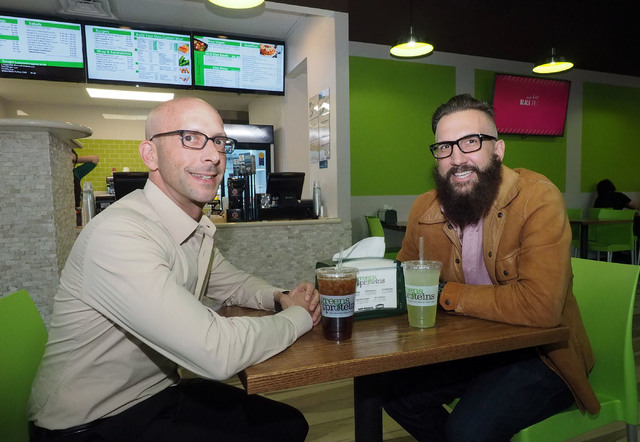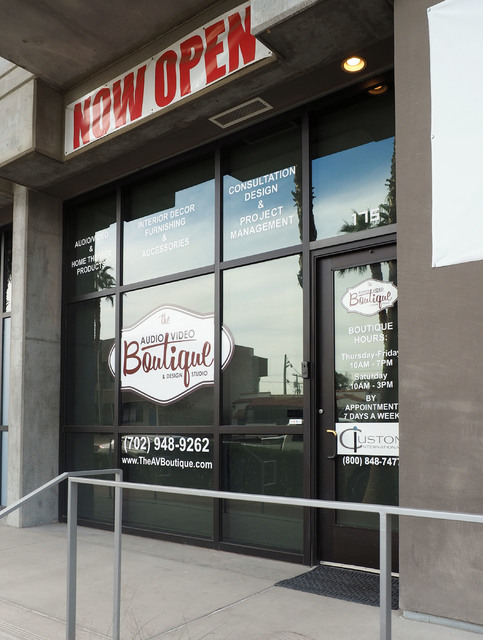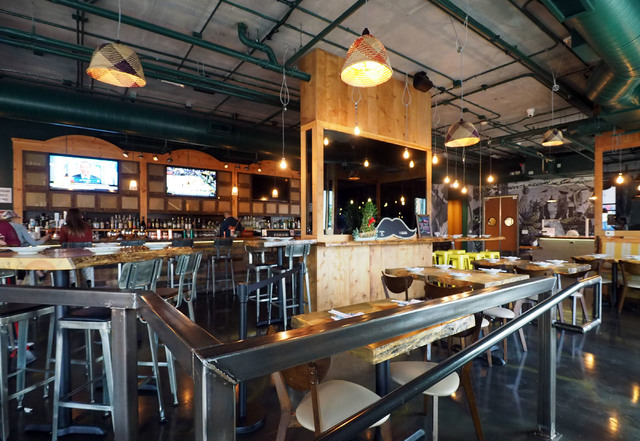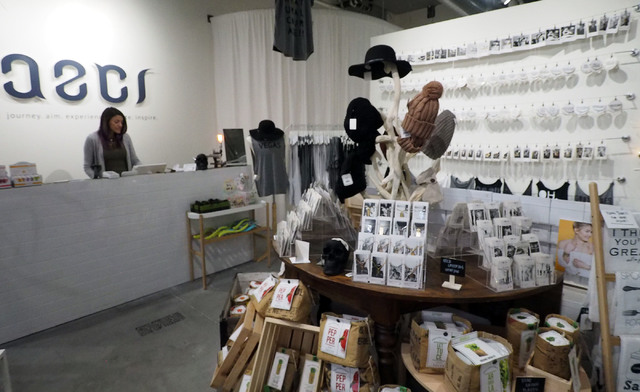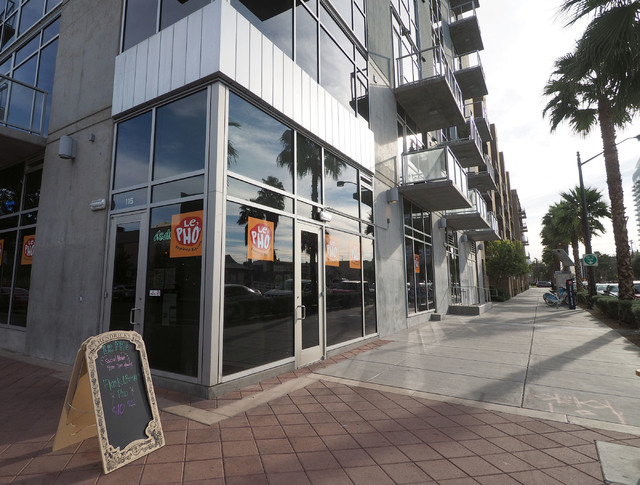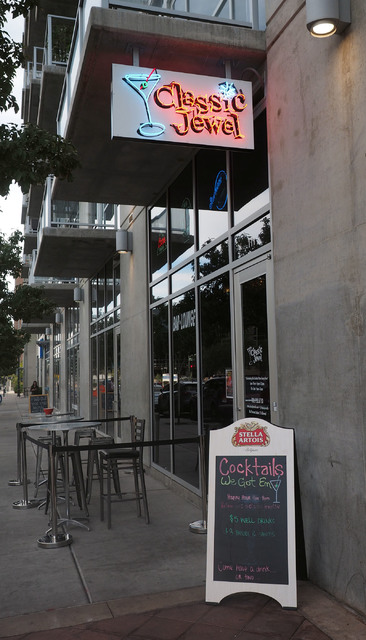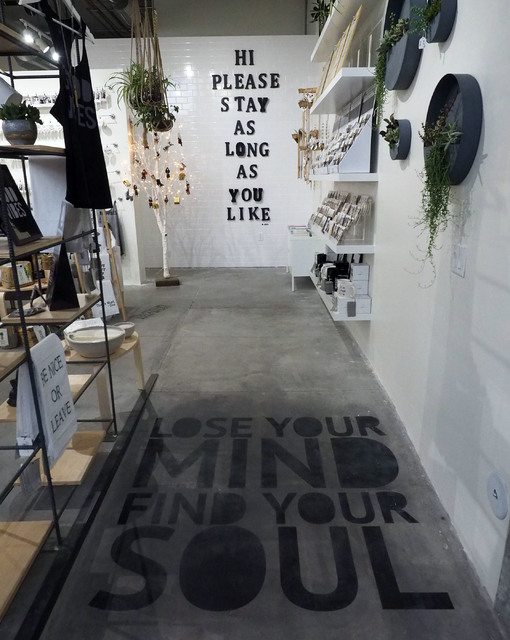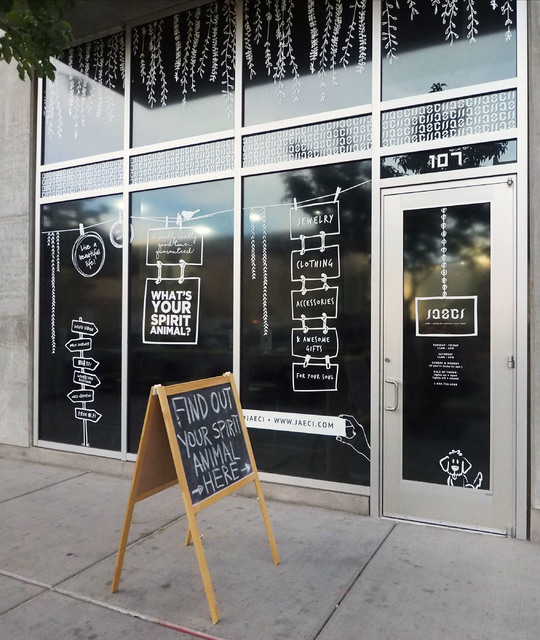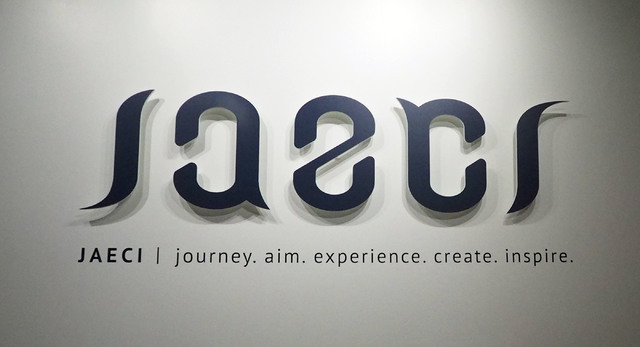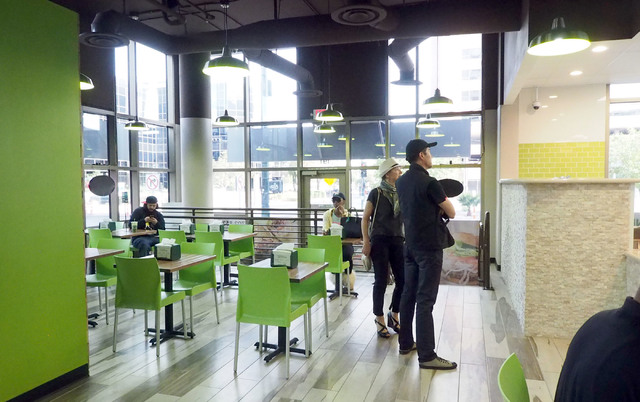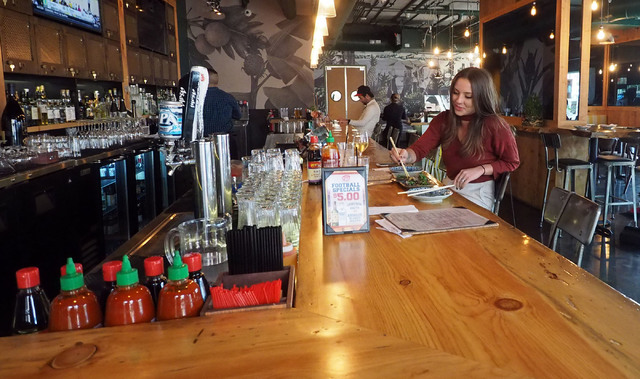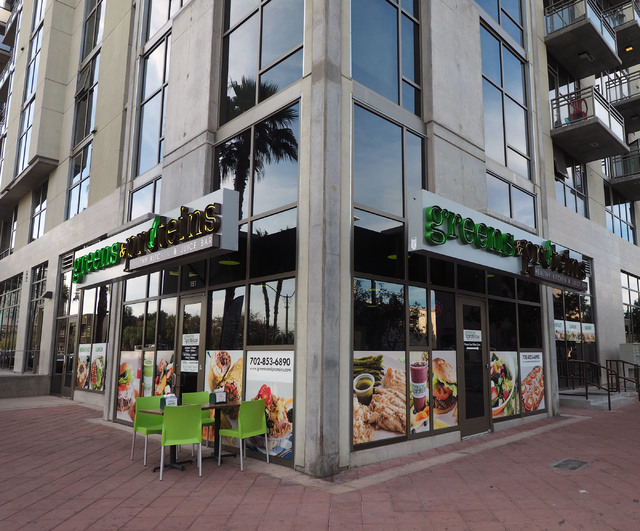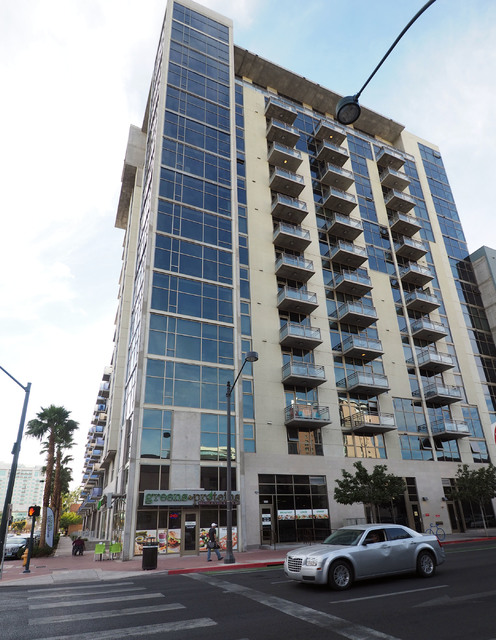 The downtown Las Vegas high-rise market is on the mend.
Juhl, a high-rise condo building in downtown Las Vegas, which was converted into rentals during the Great Recession, is heading back to the condo market in spring of 2017.
When Juhl goes on the market, residents will get the initial choice of purchasing, said Uri Vaknin, a partner in KRE Capital, which purchased the building in December 2013 in a partnership with New York-based Dune Real Estate Partners.
"We will then work through our long wait list of interested buyers before opening to the general market," Vaknin said.
Over the past several months, Vaknin said the group has been working on enhancing the 20,000-square-foot retail center at Juhl, The Promenade at Juhl, which had its official grand opening in November.
KRE originally purchased the high-rise properties, along with four other luxury condo communities in the valley, in December 2013 under DK Las Vegas — a partnership of Dune Real Estate Partners and California-based KRE. The portfolio had a price tag of $237 million and contained Loft 5, One Las Vegas, Spanish Palms and The Ogden and Juhl in the downtown area.
The downtown towers opened at a bad time: on the heels of the Great Recession's start. Like many similar projects across the country at the time, they struggled. Only 10 percent of The Ogden's 21-story, 275-unit building sold during the first year it went onto the market in 2008 — when the building was known as the Streamline Tower at 150 Las Vegas Blvd. North. That number has grown to more than 50 percent today. About 11 percent of Juhl's 341 units are individually owned.
The Ogden and Juhl went through ownership changes during that period and ended up in the hands of a partnership between the Federal Deposit Insurance Corp. and ST Residential, a division of Starwood Hotel Group, that took over 100 troubled loans scattered across the country that were held by Corus Bank when it failed.
The partners converted both downtown facilities into rental buildings. Tony Hsieh was one of the most notable residents at The Ogden, leasing several units for himself and entrepreneurs, who were funded through the Downtown Project tech initiative.
Today, new finance options are being planned at the downtown properties and at Spanish Palms on the city's west side. This could make selling more units an easier task, as it creates a larger pool of potential buyers than were available before.
"At The Ogden, the bulk of our buyers were pre-retirees, empty-nesters, people who were attracted to the authentic kind of downtown experience," Vaknin said. "But that also had to do with the financing we had at the time. You had to put 20 percent down."
That tide is shifting.
"We are only three contracts away from Fannie Mae approval making The Ogden and Spanish Palms, both of our condo communities, the first condos in Las Vegas to have Fannie Mae approval since 2007," Vaknin said.
Spanish Palms, near Hacienda Avenue and Rainbow Boulevard, has Federal Housing Administration and Veterans Affairs approvals. The Ogden has approvals for VA loans and is on the way to gaining FHA financing options. These sources typically require lower down payments.
Vaknin said similar financing frameworks could eventually land at Juhl.
A new type of buyer is starting to show up at The Ogden with the new types of financing. The Ogden has started to see interest from demographics such as professionals, married young professionals and divorcees with the new financing structures, he said.
Prices at The Ogden range from the mid-$200,000s to the mid-$650,000s. The penthouse is priced at more than $1 million.
Spanish Palms comes in with a less expensive product: Prices range from $138,900 to more than $200,000.
When Vaknin's group purchased the property a few years ago, he said many didn't see the value in the buildings.
"We clearly understood what we could do within the market, within the buildings," Vaknin said. "But also in bringing financing back to the market, that would really add value to these buildings and we've done that."
Financing is just one of the improvements the properties have seen.
Both towers have gone through about $2 million in capital improvements. And modernization improvements have been completed on each unit as tenants' leases expire.
Another option that has potential to bring in more residents, specifically in Juhl, is a new group of retail options that opened for business in November.
"What we're saying to people is come live downtown," Vaknin said. "But you can't do that with a straight face and not offer them a full condo experience downtown, which involves retail."
An important factor is not just having retail, but retail that fits in the region.
"We see ourselves here. We're not just landlords but are partners with the retail tenants," he said. "We want them (retailers) to succeed, but we also want them to fit together in the retail fabric of downtown."
One of those operators was Greens and Proteins — a breakfast, lunch and dinner concept.
"We wanted something that would speak to who our residents are, and we thought a healthy food concept would be great," Vaknin said. "But we also wanted a breakfast, lunch and dinner concept."
So far, the restaurant's operators have found success in the region. This is the group's fifth location in Las Vegas.
"We're receiving a great response, more than we expected — from the community, from the local surrounding businesses," said Greg Jarmolowich, managing partner at Greens and Proteins.
Jarmolowich understands that a connection with the local community is important.
"I want to get to meet all the people," Jarmolowich said. "We pride ourselves in, besides serving great food, facial recognition and name recognition. People that come here feel like this is their kitchen."
There are other restaurant options at The Promenade: Le Pho, a Vietnamese kitchen specializing in fast, fresh and simple dishes. There are also several retail options: A/V Boutique &Downtown Décor, a home theater retail and design shop; galerie Miscre8, an urban gallery and supply store that combines street art and fine art; JAECI, a jewelry store owned by a Juhl resident; and Classic Jewel, a cocktail lounge.
Other retailers are also expected to be moving in: Get A Haircut, a barbershop; and the Corner Market, a community convenience store planned for 2017.
The new retail could bring more to the neighborhood, besides just the residents at Juhl.
"What we're really excited about is the idea that this part of downtown, some call it the core, the government district, it's been sort of a desert when it comes to retail," Vaknin said.
Brian Sorrentino, director at ROI Commercial Real Estate, sees a reason for this phenomenon.
"Retail follows people," he said. "Although projects like Juhl have people, there generally isn't enough of them to support a multitude of businesses. As more residential projects come downtown, more retailers will arrive to service the people who make downtown their home."
As for the future of Vaknin's purchasing or building plans, he said the group is focused on its 1,300 units it has in its Las Vegas portfolio.