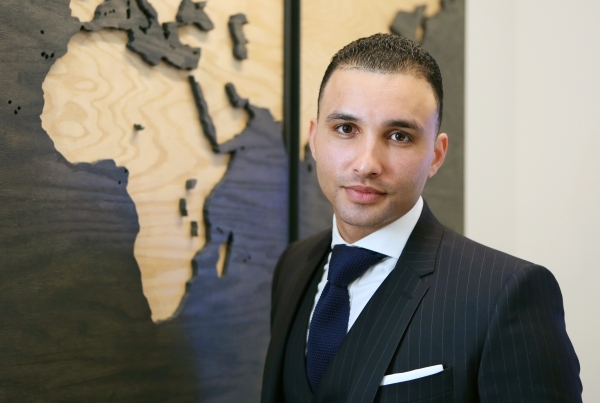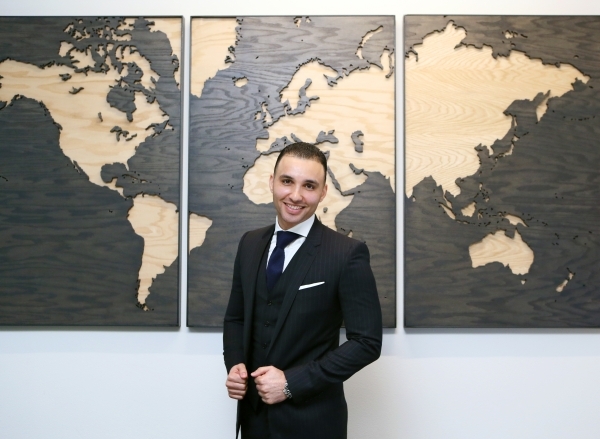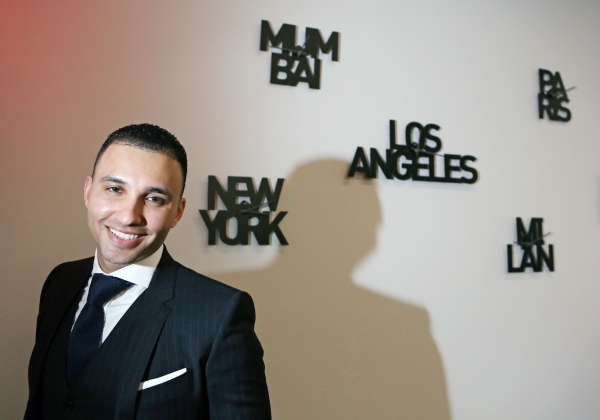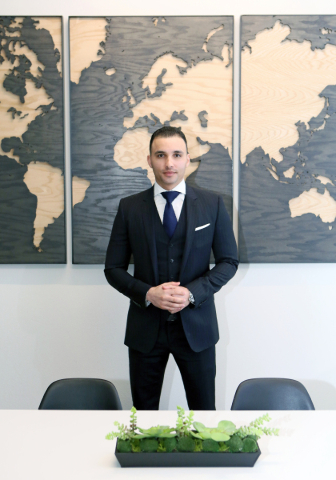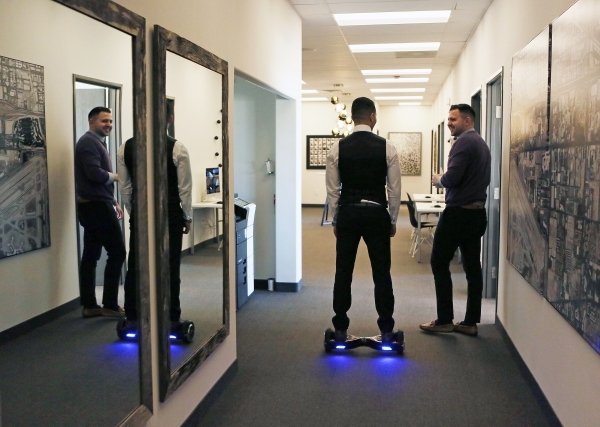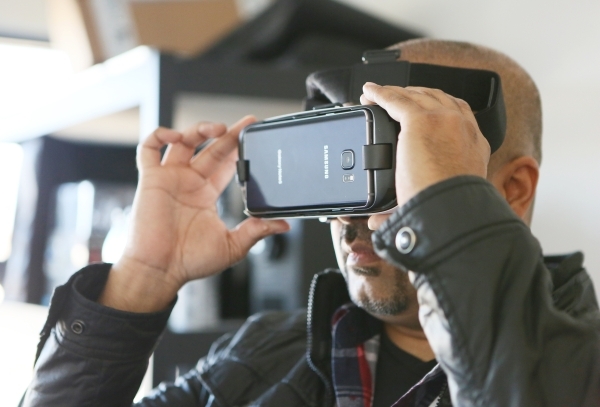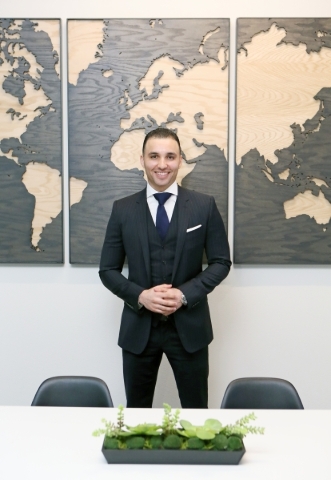 Kamran Zand exudes luxury. At age 29, he sells properties worth more than $35 million as broker, owner and founder of Luxury Estates International.
Success didn't come easily. Growing up with a single mother in Southern California, Zand and his siblings moved every year, sometimes multiple times.
"We would always be moving," Zand said. "Every year was a different school."
Struggling for money, he remembers washing his clothes in the sink with dish soap and not having enough food to eat.
"My mom would have me, my brother and little sister panhandle with her when she needed money to feed us," Zand said. "It was very tough."
When he was 17, his grandparents took him and his brother into their Las Vegas home. He started working for his grandfather's landscaping business.
"I was shoveling rock, planting plants, doing really hard labor," Zand says. "But it was something I always wanted to do but couldn't because we were always moving."
Zand quickly progressed from manual labor to supervising other employees. He also began knocking on doors to secure landscaping jobs. By the time he reached 19, he had saved $10,000, and left the landscaping business to pursue real estate.
Two years ago Zand started Luxury Estates International. Since opening, the business has sold more than $60 million dollars in properties. He plans to expand his luxury real estate business globally by partnering with boutique brokerages and hopes to have the first affiliate by the end of the year.
Q. How did you get into real estate?
A. My uncle's girlfriend sold me a $450,000 house. This was in the day when anybody could get a loan. I had no business buying this house, but I saw that she made $25,000 commission. I thought if she could do it, I could too. At 19, I passed the real estate exam the first time and got my license. I thought I was going to be a millionaire my first year. But I was eating Ramen for breakfast, lunch and dinner.
When the house foreclosed, I didn't have any money. Then Mike Ferry, a real estate coach, spoke at a sales meeting about cold-calling expired listings and past clients. I dove in and learned scripts. I was a calling machine. Sometimes I had two phones, two headsets and my list was in the middle.
Seeing a turn in the market, I shifted to cold-calling banks and asset managers. One asset manager gave me a shot, then another. I went from a guy sitting in a cubicle trying to figure out the next deal to needing help to service bank-owned listings. I worked my way to selling over 300 properties in 2009, making close to $1 million in commission at Prudential.
Then the banks stopped foreclosing and my business began to dwindle. At the end of the day, it was just me again. Luckily, I had saved enough money and purchased some investment properties. It wasn't rock bottom, but it was low. I knew I had to get into selling high-end luxury real estate. It wasn't easy. It took me 36 months before I sold my first million-dollar property. I left Prudential and after being at a boutique brokerage for a year, I decided to open my own real estate brokerage.
Q. How did you crack the social circle of luxury buyers?
A. For me to crack into the luxury market I had to be luxury myself. I started getting fascinated with luxury, the vehicles and the fashion. I believe buyers will resonate with you when you are who they are. They know that I get it.
Q. How do you bring people into your organization who truly care about what you do?
A. We actually attract them. We're not sending out mailers, cold-calling agents or putting an ad on the back of a magazine. They come find us.
We basically look for people that are "on brand." What I mean by that is "Do they live the life of luxury?" They buy a $5,000 suit because it's who they are.
They're doing things that the average person wouldn't do.
Q. How did your upbringing influence who you are today?
A. Those humble beginnings have really influenced me. I didn't become a product of my environment like statistically I could have been. It was the opposite effect for me. I decided I wasn't going to live my life like this.
Also, my grandparents showed me how to structure my life. Those things really launched me onto the path I'm on now.
Q. What inspired you to keep pushing forward?
A. For me, I had no other choice. I made the decision that I would never live the way I lived. I had nothing to fall back on and had to keep going. I have a brother and sister that aren't doing as well so they need me, too. Not only do I want to help them financially, I want to help them by inspiring them.
If you looked at my life, I would probably have been voted the least likely to succeed. I overcame that. Now I am fortunate enough to be able to help them.
Q. How do you define success for yourself personally?
A. Earl Nightingale said, "Success is the progressive realization of a worthwhile goal." Obviously you know you're achieving success when you realize you're achieving the goals you set. I want to create the largest luxury real estate brokerage in the world, and every day we're getting one step closer to that goal.
Q. What advice would you give a young entrepreneur?
A. When you read biographies about successful individuals, they have failures before they finally reach that success, and I think that is what it was for me. I would tell them not to get discouraged when they don't achieve immediate success. You have to crawl before you walk and walk before you run. I could have given up many times and done something else but even after the heart-breaking things that happened, I just kept pushing forward.