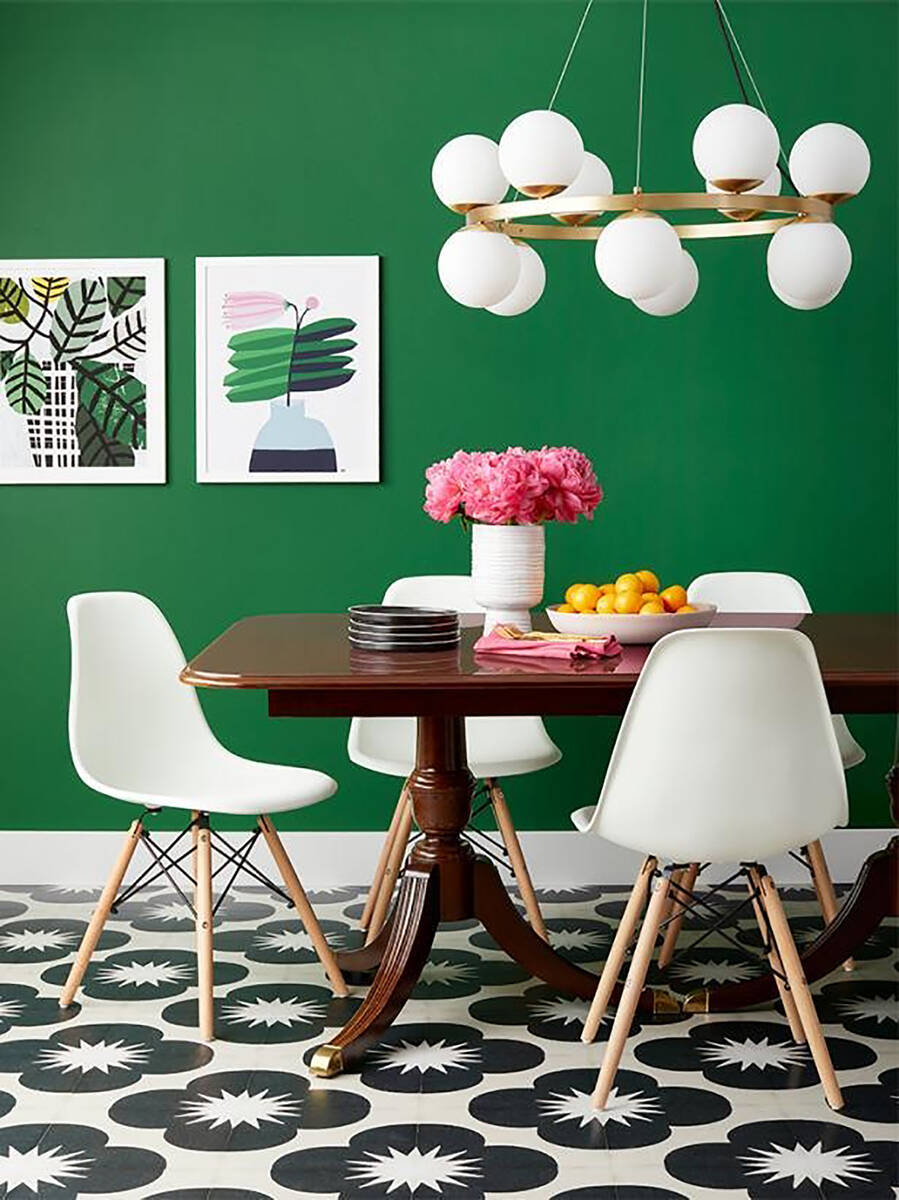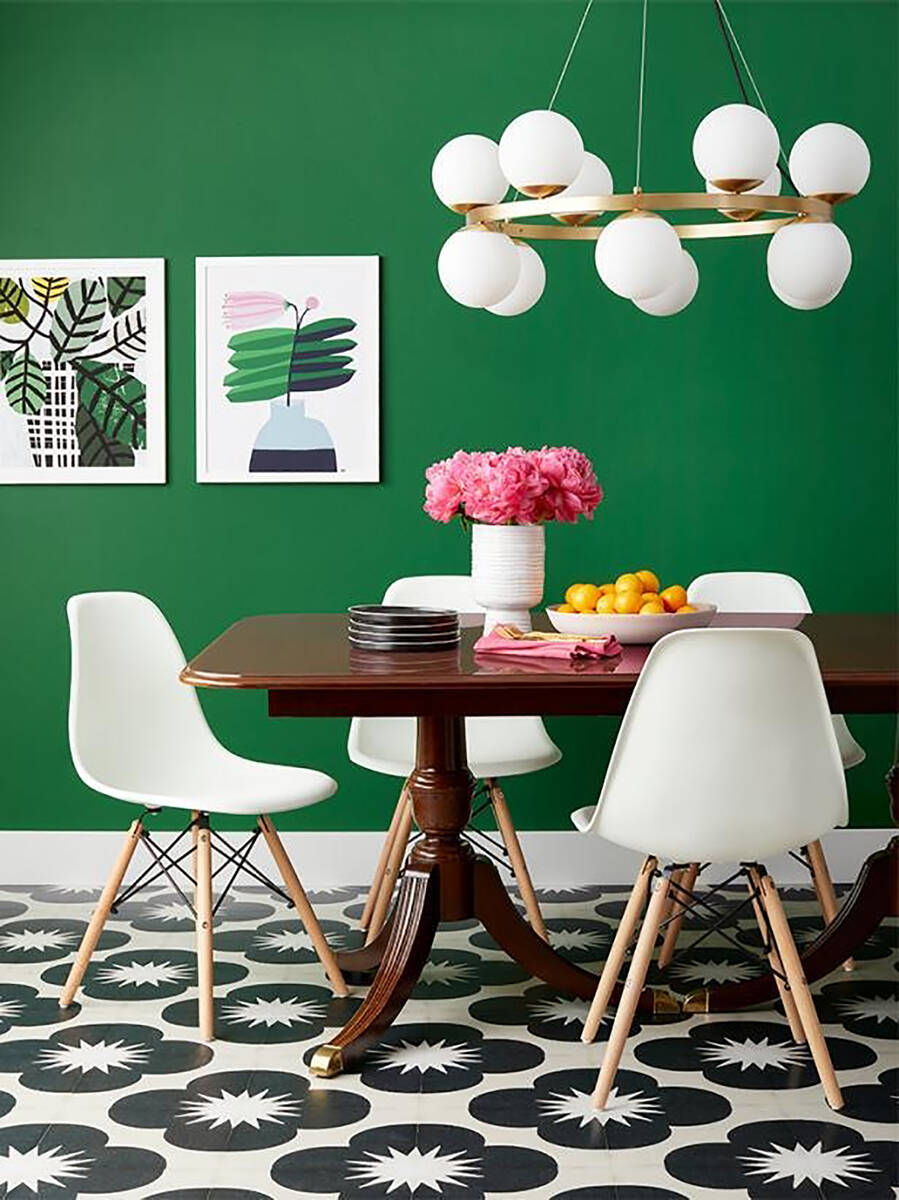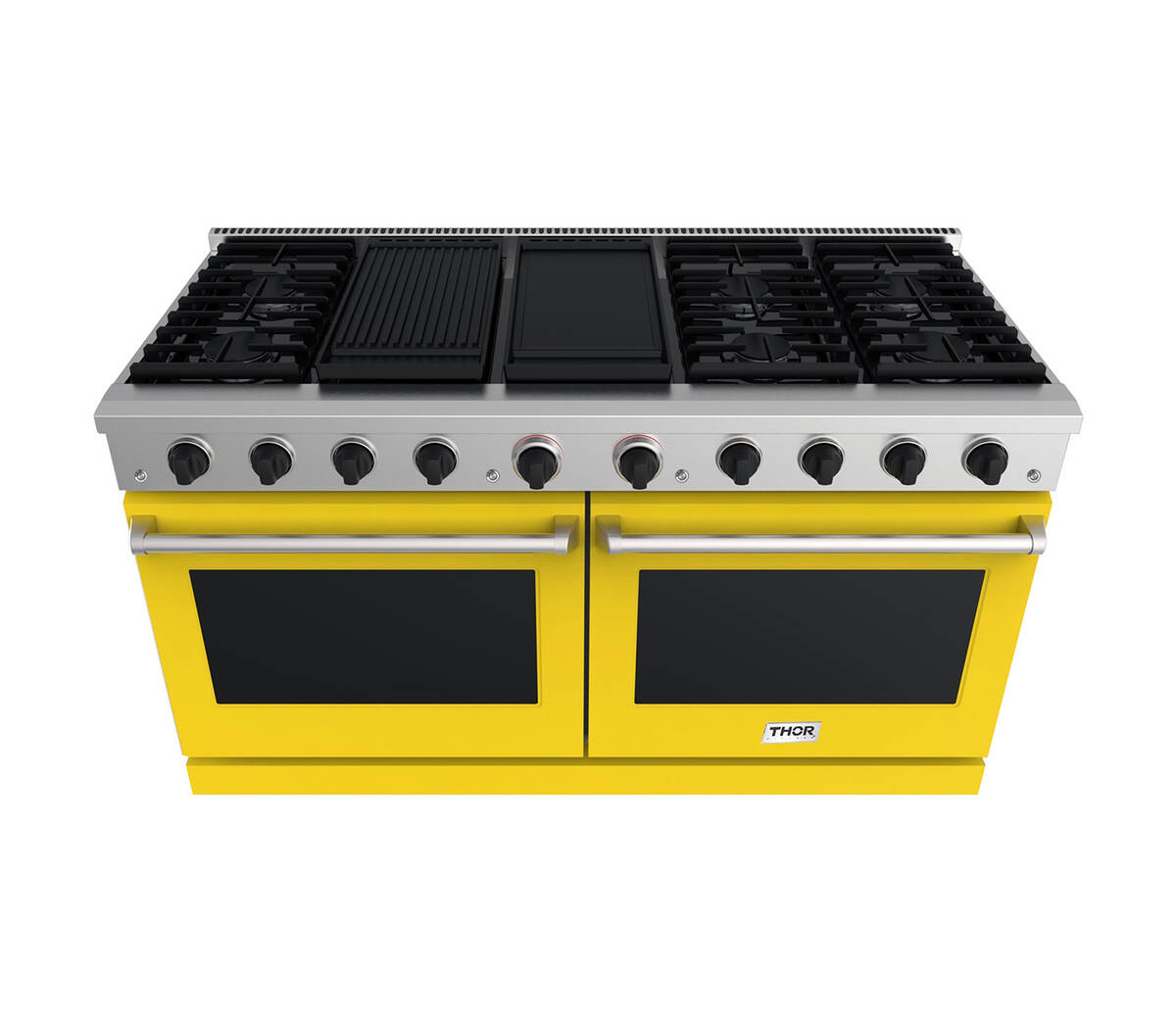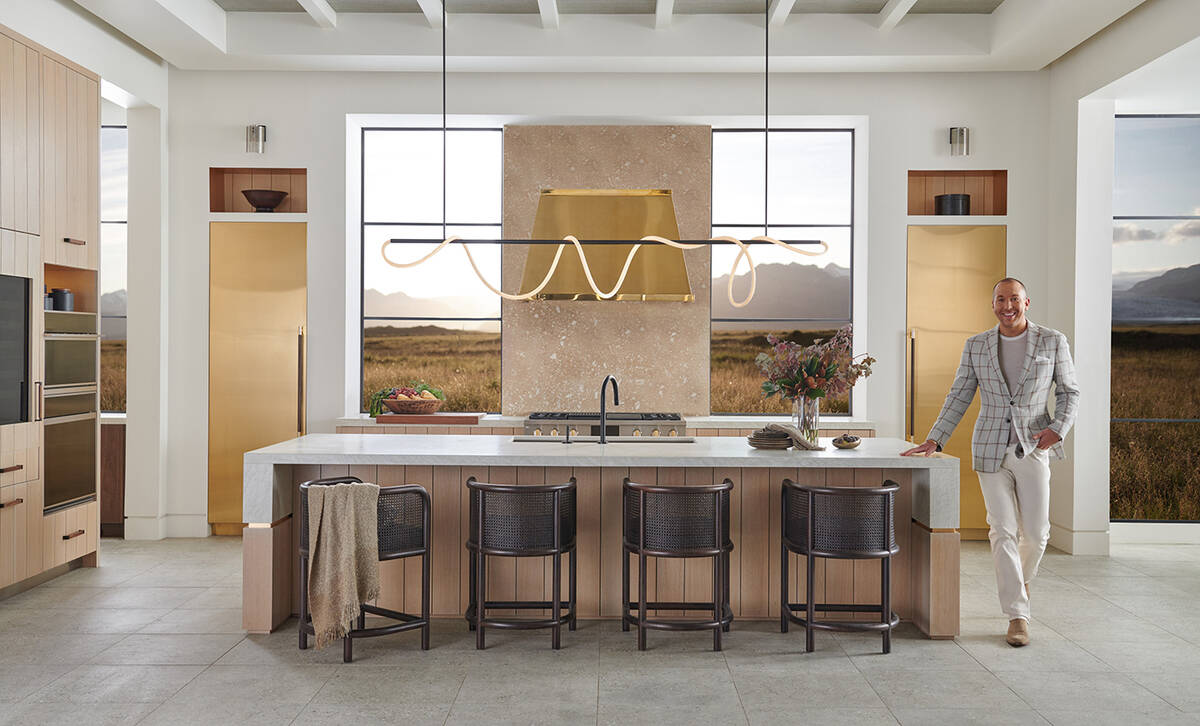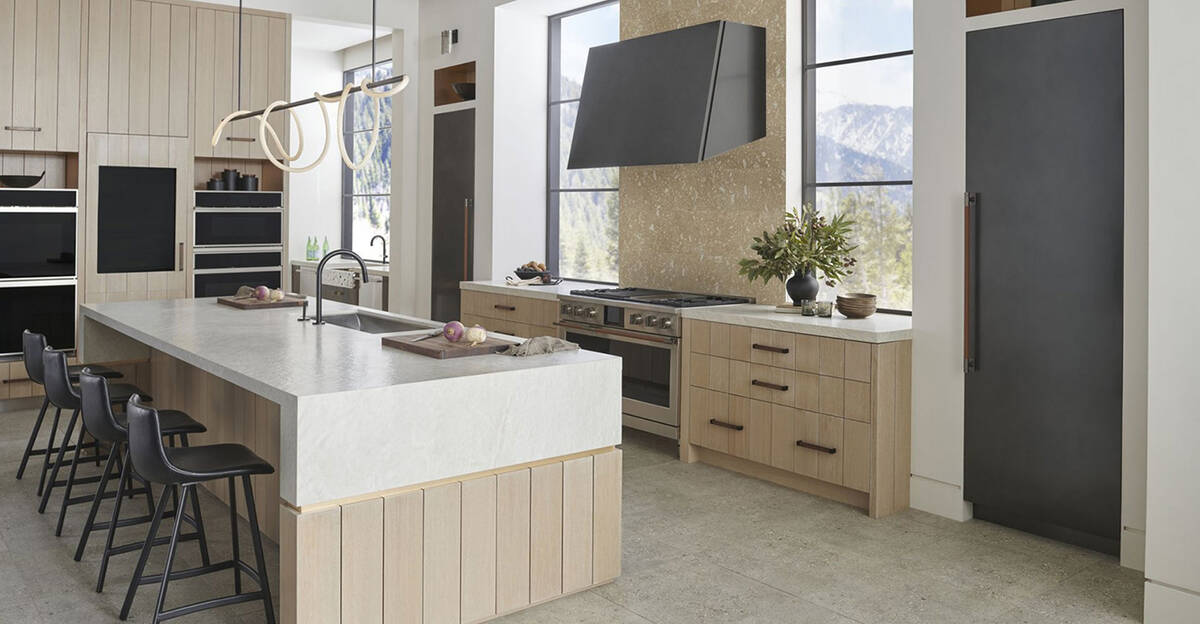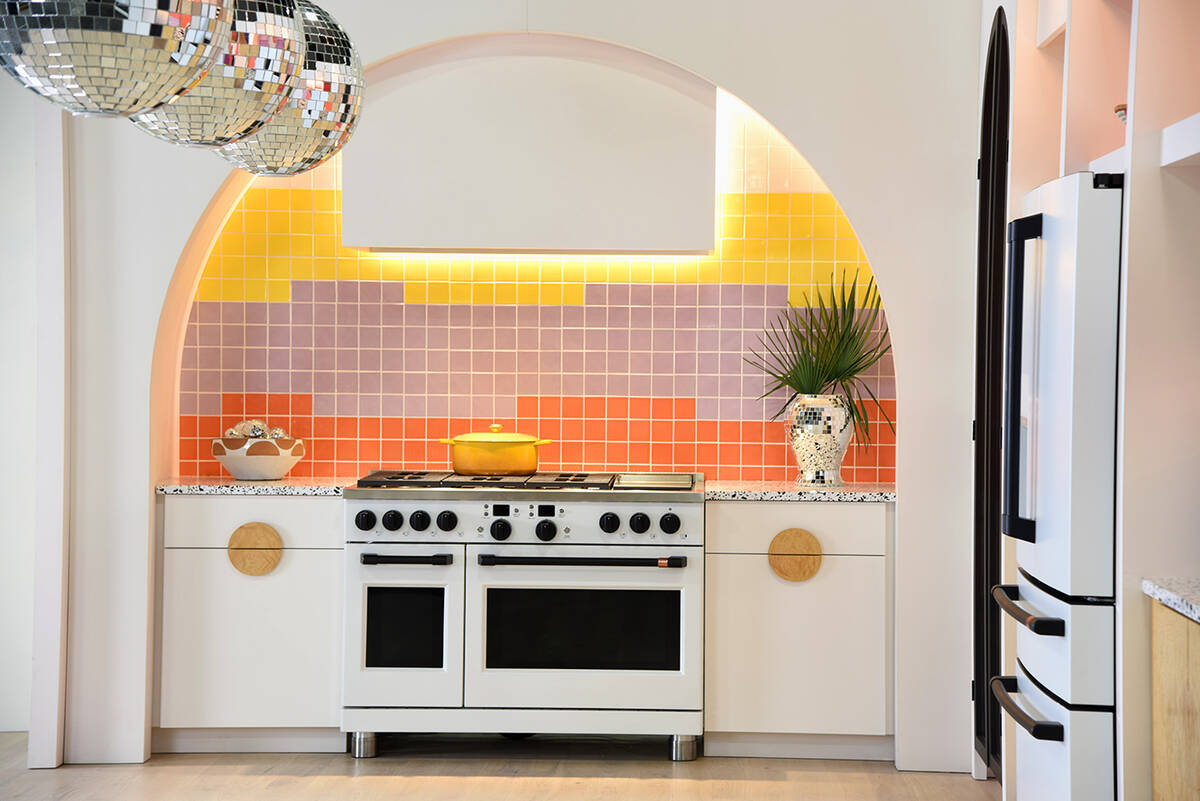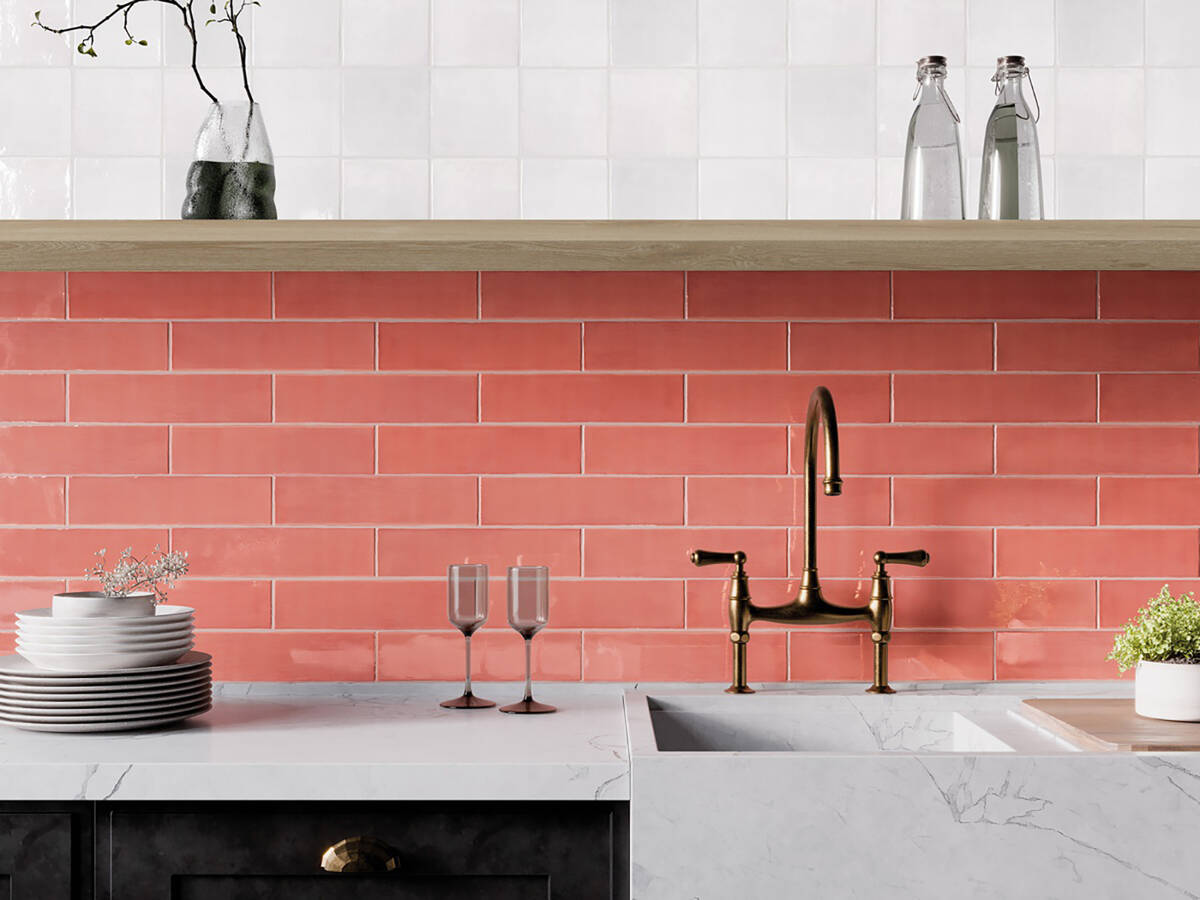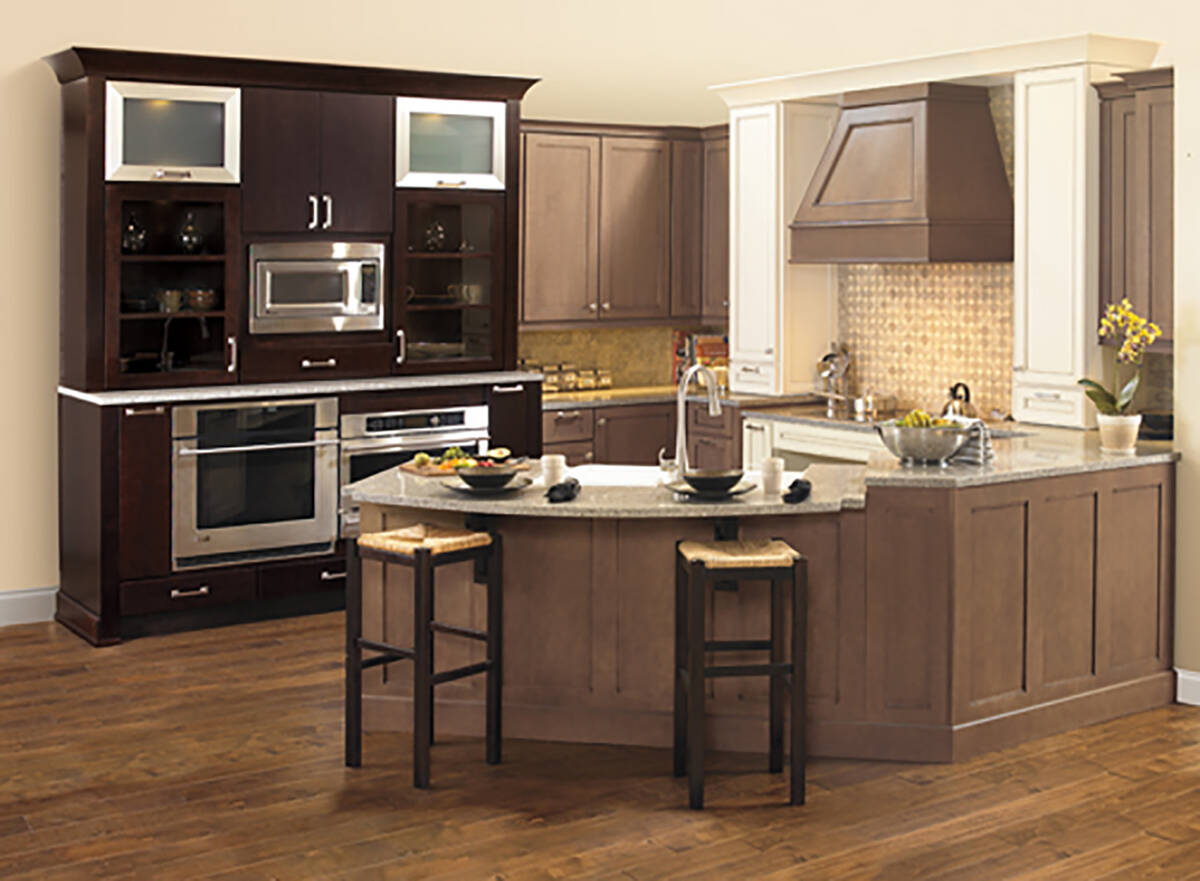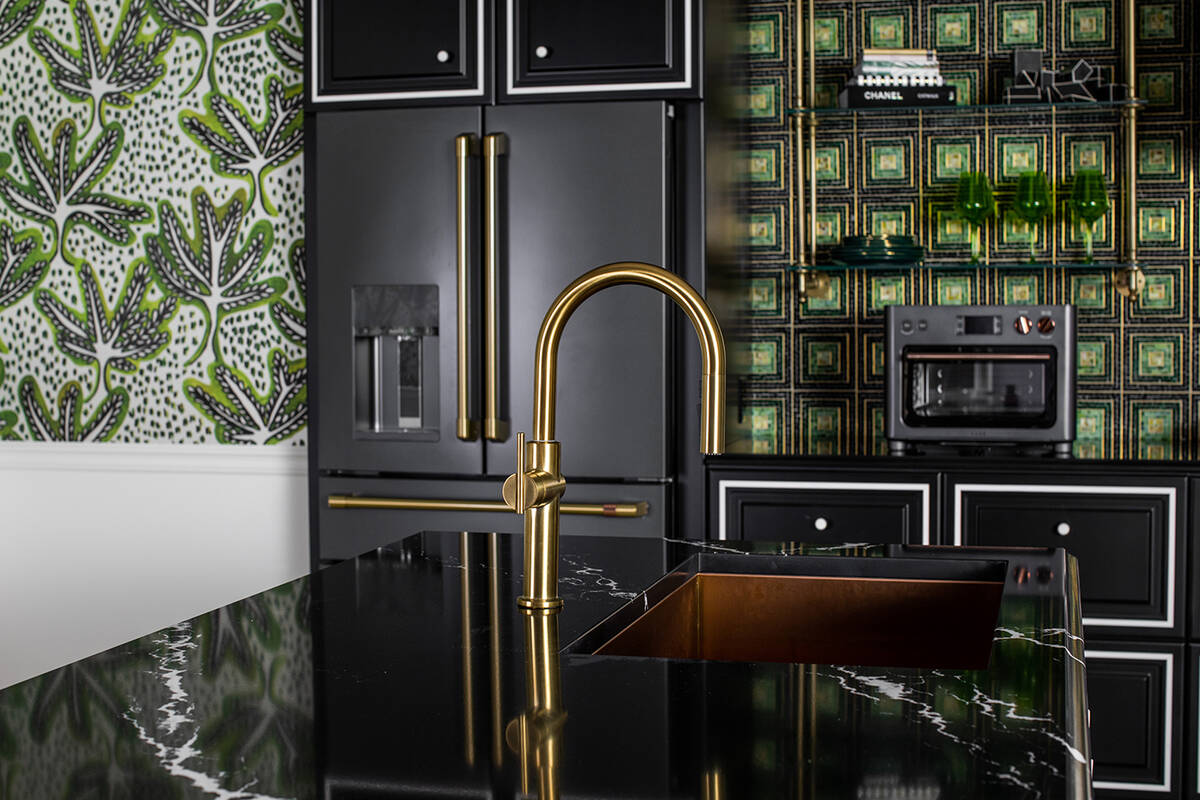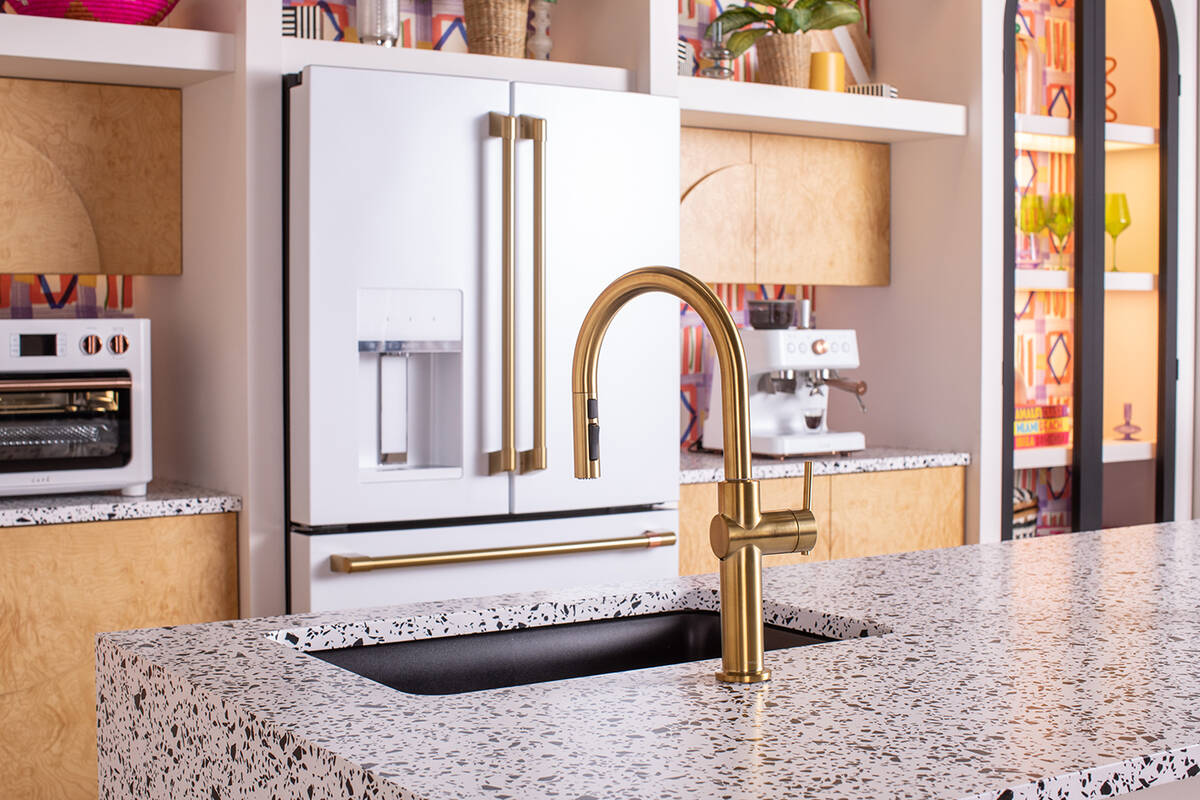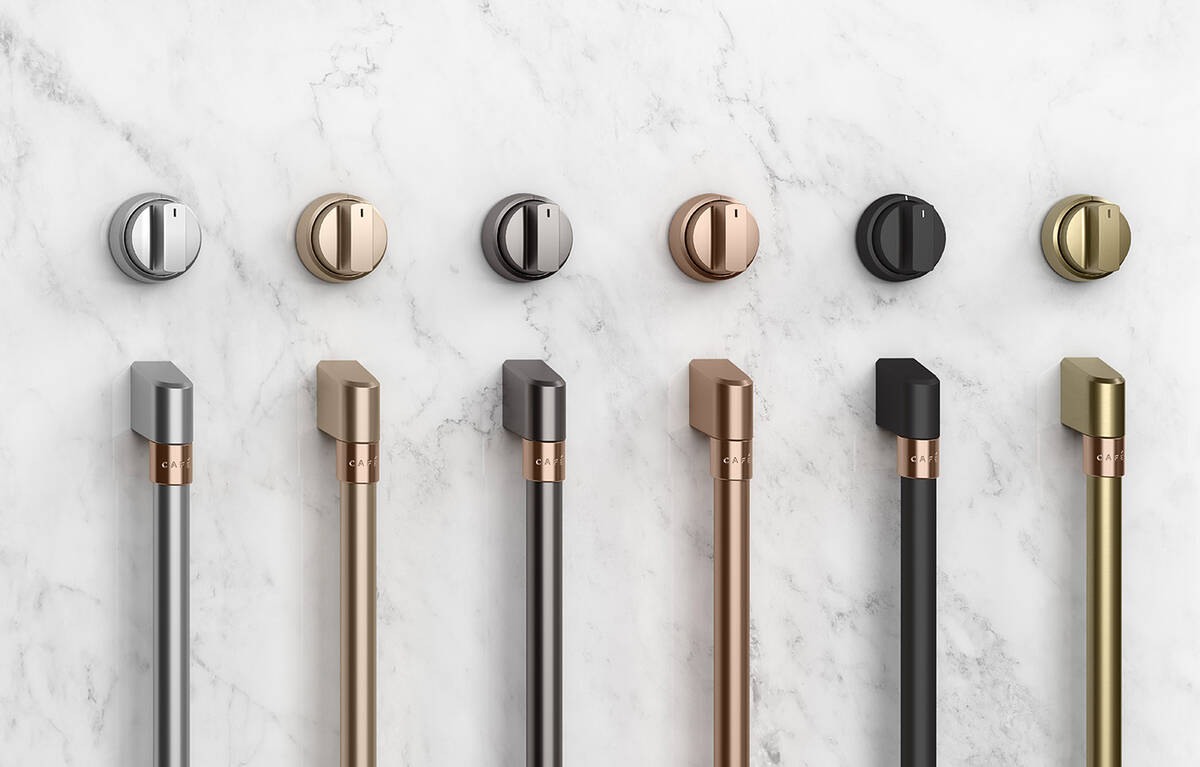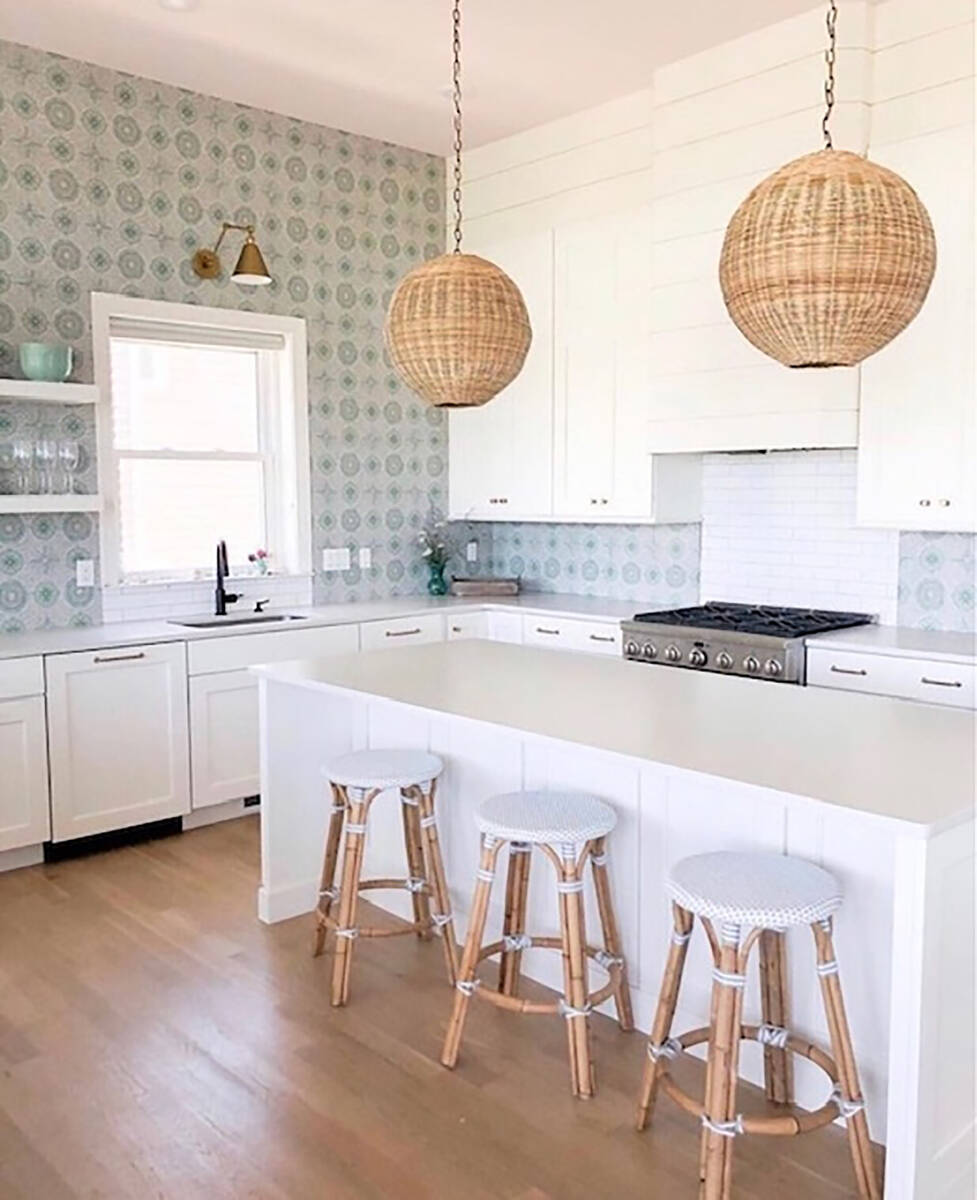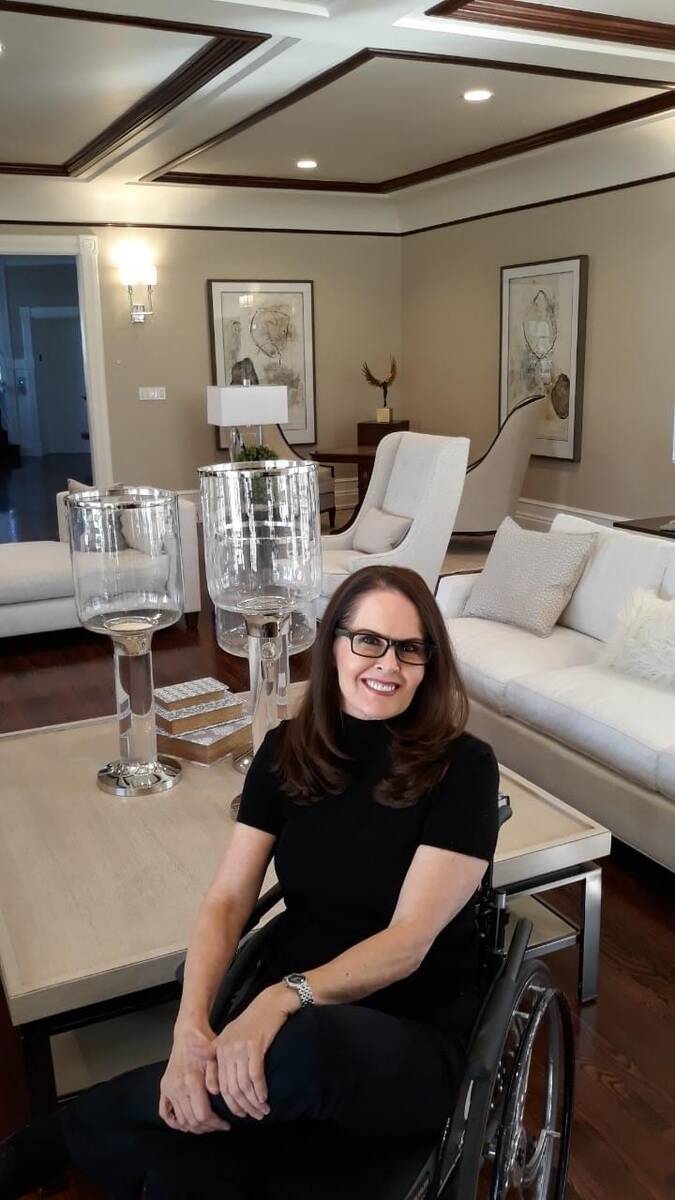 The kitchen is called the heartbeat of the home, but even with this epicenter, people desire to follow different trends in its design. The Kitchen & Bath Industry Show (KBIS), held at the Las Vegas Convention Center Jan. 31-Feb 2, featured an interactive platform highlighting the latest trends, technologies and products. One of North America's largest trade shows, along with the National Kitchen & Bath Association (NKBA), showcased all aspects of kitchen and bath design.
One highlighted trend was colorful shades in kitchens with nature-inspired hues of dark greens, warm yellows, subtle oranges and soft pink.
"I see a couple of different movements and influences in the design of kitchens this year," said Las Vegas-based designer Marteen Moore, ASID, owner and operator of Marteen Moore Interior Planning. "Colors are organic, ranging from green to pink to yellow."
According to Moore, there is still a desire for calmness and bringing nature to indoor space. Recent influences in the past years for kitchen design have incorporated earthy hues, including Scandinavian (use of white and natural wood) or Indigenous (black clay, ethnic inspirations and unpretentious tones). African-inspired designs feature a bold color palate. This year, Moore said she is beginning to have clients gravitate to over-the-top glamorous design or keeping the room organic with a burst of color.
KBIS also featured companies to make the transition easier to incorporate changes.
Mirth Studio Shiplap Wall introduced hardwood planks with an adhesive backing, a durable top coat and ready-to-hang that can blend seamlessly with the natural hardwood. If someone wants to add a pink wall or green wallpaper, this product can make the change with little effort.
In fact, according to Moore, wallpaper is coming back as a design tool as an excellent way to incorporate new hues or a mural to pop in a neutral colored room.
Wellborn Cabinet bloomed with color for cabinetry, doors and moldings in kitchens and baths. While natural hues and grays were paired in 2022, nature-inspired dark green hues, warm neutrals and soft pink dominated the trends during the show.
Kitchen and Bath Business Reader's Choice Awards 2022 Winner Florida Tile Cotto d'Este, the sister company to Florida Tile, highlighted porcelain wall tiles in patterns and solid colors with pairings of green and orange (inspiring sunsets) with soft pink and natural colors.
The fixtures displayed by many companies included brilliant shades of brass, copper, black and gold as a point of distinction as shown by Café, a subsidiary of General Electric Appliances. Café unveiled two new finishes in its hardware collection in collaboration with Kohler. Brushed Brass features a vibrant and striking finish, and Flat Black embellish a matte finish with four hardware options: Brushed Black, Brushed Stainless, Brushed Copper and Brushed Bronze.
Another trend shows the use of stylish appliances with top-of-the-line technology and features. During the show, Thor Kitchen introduced its 60-Inch Professional Gas Range with dual 30-inch ovens, the only range available in striking yellow. In addition to eight high-powered Btu burners, a stovetop griddle and grill feature, a stainless steel finish and black professional-style control knobs with blue and red LED indicator lights complement the range.
"People want upscale, top-of-the-line appliances, some with color, others want a black stove with gold knobs," Moore said. "Appliances are a focal point and people want to show it off."
GE Appliances, including its Monogram, Café and GE Profile brands, showcased its tech-forward innovations by utilizing new colors in a luxury design. Auto-Pan Size Detection keeps the cooktop cooler to the touch. Precision Cooking helps home chefs maintain precise control of temperature. Induction cooktops use an electromagnetic field to boil a quart of water or heat food in under two minutes. Additional features in select models also feature video-guided recipes.
Monogram Designer Collection, the luxury appliance brand of GE, unveiled its first designer series in collaboration with interior designer and Monogram Creative Director Richard T. Anuszkiewicz at KBIS in 2022. This year, the Designer Collection featured two aesthetics with tailored appliances and debuted the industry's first-ever custom 96-inch high refrigeration panels that stretch floor to ceiling. This also includes custom hoods and handles that can be personalized. The Brass Collection showcased an elegant aesthetic in gold and polished hues.
The Titanium Collection presented contemporary luxury artistic features with sleek lines and dark-charcoal muted tones.
As for trends, "even though we are seeing the colors in the showrooms, I am not certain how people will embrace them," Moore said.
Attendees will see what trends remain with new innovations to be debuted at the 2024 KBIS show, to be held at the Las Vegas Convention Center Feb. 27-29, 2024.