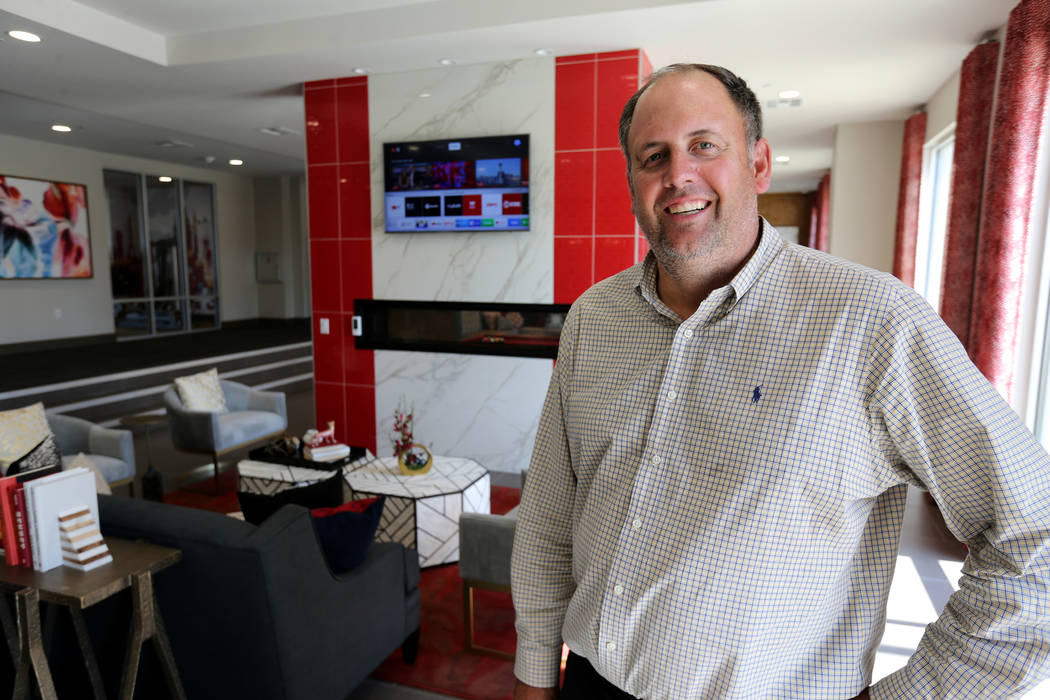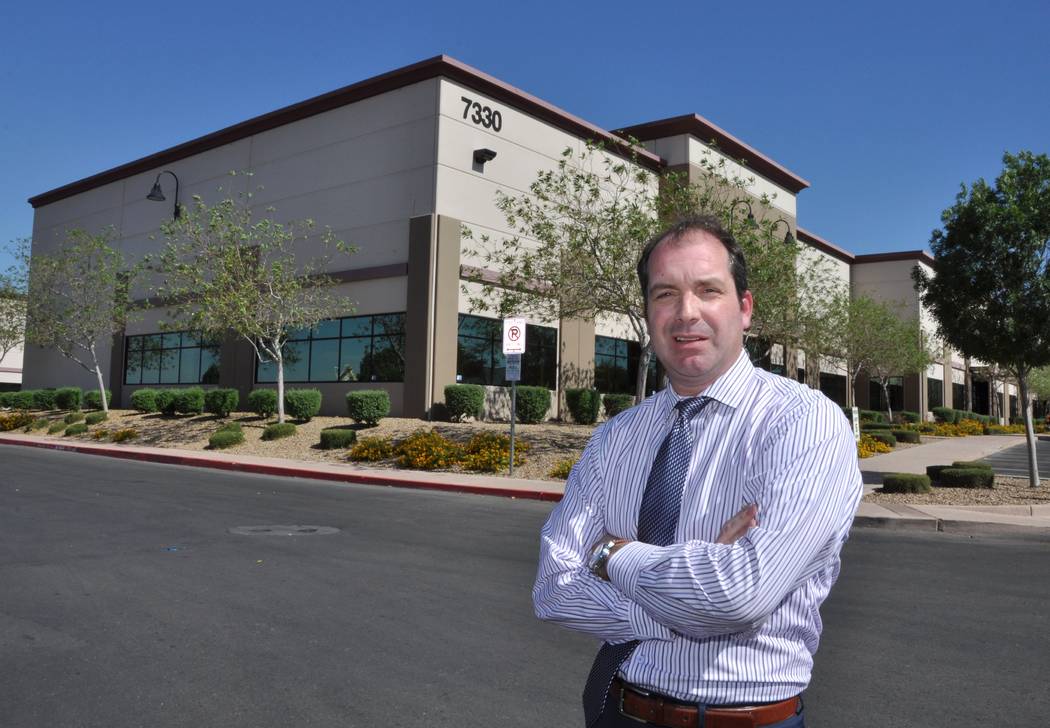 A limited supply of land, its rising price and escalations in the cost to build rate as the top concerns of Las Vegas developers despite an expanding economy that's creating opportunities for them.
Whether it's master-planned residential and apartment, or office, retail and industrial projects, the concerns are the same, a group of developers told commercial real estate brokers of the CCIM SouthernNevada during a recent panel discussion at the Westin entitled, "Developing the Desert — New Challenges and Opportunities."
Chris Armstrong, senior vice president with the Olympia Cos., the developer of Southern Highlands and Skye Canyon, said they've relied on federal land auctions in the past. But with a limited number of parcels available, they're working with Nevada's congressional delegation to expand the Bureau of Land Management's disposal boundary to increase the supply of federal land for development, he said.
"It's a big deal for us to identify large parcels," Armstrong said.
That sentiment was echoed by John Ramous, senior vice president and regional manager with Harsch Investment Properties, whose primary portfolio is industrial properties but also includes office and retail.
The land the company held through the economic downturn has been "pretty much gone through," and spurring the current development, Ramous said. In the last 18 months, they have 1.2 million square feet that they're developing or in the process of developing, he said.
"It is the tale of two cities," Ramous said. "What is available now, and I think people have heard this is a lot of land has been picked over. There are challenges with it, but they are not adjusting the price. It is still going up."
Land near the Las Vegas Motor Speedway two years ago might have cost $4 or $5 a square foot but today is $6 to $8 a square foot and has issues, Ramous said. There might be power lines that run through the site or problems with soil, but those owners are holding firm on their price, he said.
"It will be difficult to build out the balance of the land here because there are really no larger pieces," Ramous said.
That forces developers to build a "different mousetrap," Ramous said. For industrial projects, Ramous said they are looking at whether they can do ones with 4 to 5 acres rather than on 10 to 15 acres, he added.
"We're starting to look more to change up the product type to be a little bit smaller and go on a smaller piece going forward," Ramous said. "We're looking at infill more closely."
Jonathan Fore, managing partner with Fore Property Co., said the land market has changed in the last six to nine months to where "there's a disconnect between what I can pay and what the expectations are" from the land seller.
"Where we were paying $1 million an acre three years ago, we were paying $2 million an acre this year," Fore said. "And now some of the numbers are $3 and $4 million, and truthfully the rents haven't gone up that much."
Fore said they haven't seen those kind of increases in land prices in other markets where they develop including Phoenix, Reno and Denver. Part of that may be Las Vegas was a late market to recover and had land prices that were depressed for so long, he said.
On top of land costs, construction costs have gone up 15 percent a year over the last two years, making it even more difficult for projects work economically, he said.
Tariffs have added to the cost of steel and other building materials, and the cost of labor is increasing because of a shortage of workers, Fore said.
"Things aren't going in the right direction now," Fore said. "The tariffs are real, and labor is so tight. There's not a skilled work force out there like in the past, and with the combination of tariffs it's a tough environment right now."
Ramous said he's seen it as well with industrial projects where the costs for the shell building have risen 15 percent in the past year, and tenant improvements have risen 20 percent.
"It's not just steel but drywall and everything," Ramous said. Contractors are being more selective in bidding on projects, and that only increases the cost when there are two bidders, Ramous said.
What has helped keep costs down is the demand in filling up the space quickly, Ramous said. Typically, it takes a year to 18 months or longer to lease up a building, but Harsch completed a project in Henderson in February and had it leased up in September. It measures just under 200,000 square feet for 30 tenants, he said.
"The demand is strong, and that helps us offset the cost," Ramous said. "Will that continue? Who is to say, but we're looking at other ways to offset increases."
Olympia puts infrastructure and other amenities on their developments and sells parcels to builders, and Armstrong said what he's seen is the cost of labor and materials increasing the construction time of homes as well.
"Previously what took three to four months is now six to seven months," Armstrong said. "That is impacting volume and turnover and impacts our ability to sell to builders as well."
All of that cost increase hurts affordability because a large share of the marketplace today is below $350,000, Armstrong said.
"We're at a point now we were feel the crunch," Armstrong said. "A labor shortage, increase in materials and shortage of land drives up the cost."
Ramous said home prices are a concern for commercial developers because businesses are attracted to cities where homes are more affordable to workers. Without that, businesses might go someplace else, he said.
Ramous said there's also concern about rising land and construction costs hurting the affordability of commercial space as well. Harsch has 1,500 businesses with leases in the valley and rents can only go so high because those companies have to make a profit, too.
"We're not there yet, but we're getting close to where the breaking point is," Ramous said of the industry.
That's why the availability of land is important, and one of the challenges the valley faces to keep costs down, Ramous said. In order to continue to grow, there's needs to be a balanced land use plan where people can enjoy recreation but a way to pave the way for residential and commercial development so Las Vegas can compete with other cities.
But the future of development goes beyond what's happening in Las Vegas and land prices and construction costs, Fore said.
The economy is "humming along" but Fore said he's concerned about rising interest rates. As the cost of capital increases, it makes it harder for deals to work, he said.
"The economy has been fueled by low interest rates, and if they go up too quickly, we may stall out and making things more challenging," Fore said.