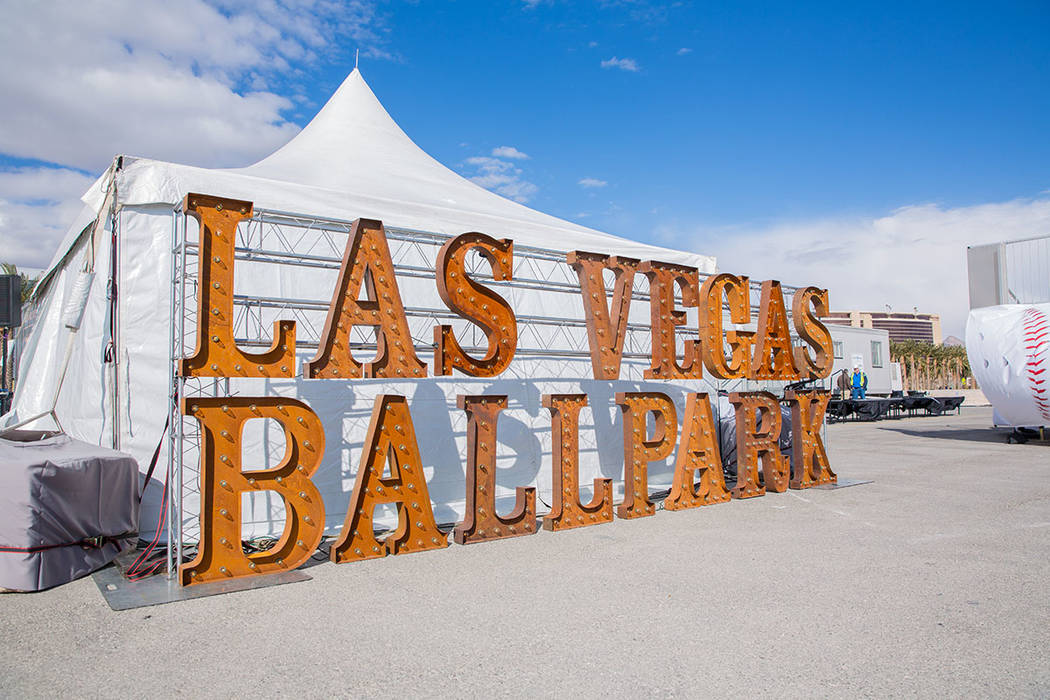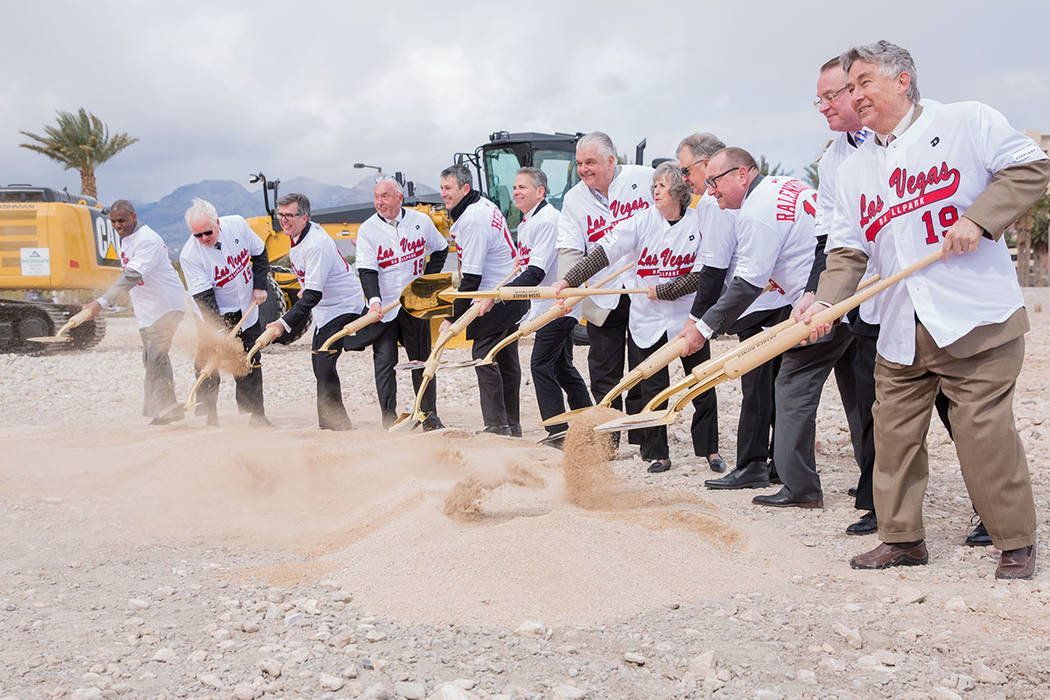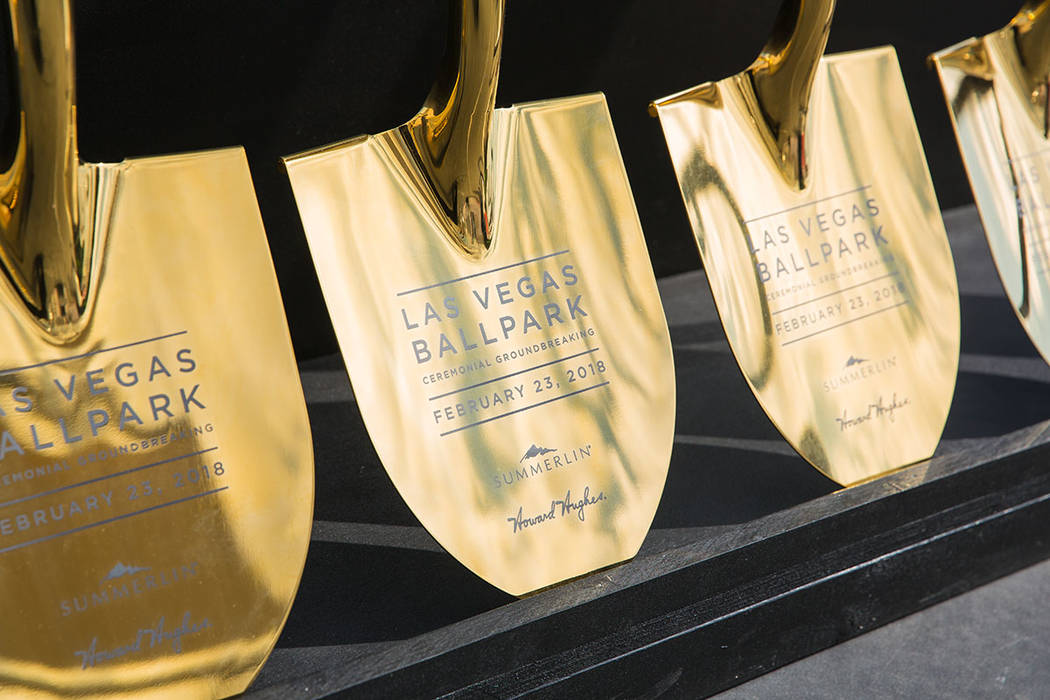 The Howard Hughes Corp., the Las Vegas Convention and Visitors Authority, community leaders, Major League Baseball executives and hundreds of loyal fans broke ground on Feb. 23 on Las Vegas Ballpark, a 10,000-person-capacity baseball stadium that will be the future home of the Las Vegas 51s, the city's professional baseball team.
The team, a member of the Pacific Coast League and a Triple-A affiliate of the New York Mets, is wholly owned by The Howard Hughes Corp.
The newest addition to Downtown Summerlin, Las Vegas Ballpark will be on 8 acres just south of City National Arena, the practice facility for the city's National Hockey League team, the Vegas Golden Knights. As the second major sports facility in Downtown Summerlin, the new stadium will establish the community's urban core as a vibrant sports and entertainment hub.
"Today's groundbreaking marks an important milestone in the next stage of growth for both Downtown Summerlin and the Las Vegas 51s," said David R. Weinreb, Howard Hughes Corp. CEO.
"This would not have been possible without the vision and support of Clark County and the LVCVA. Developing Las Vegas Ballpark in the heart of Downtown Summerlin is symbolic of our focus on creating dynamic experiences and making entertainment and culture a central component of our communities."
With serving as the home of the Las Vegas 51s, Las Vegas Ballpark will host civic, community, nonprofit and sporting events. Designed to create a festival-like atmosphere, the site will be landscaped to complement the Summerlin community and will provide a wide range of seating options, including 20 suites, party zones and decks, a kids' zone and bars and a pool beyond the outfield wall.
Parking will be located on adjacent sites. Las Vegas Ballpark is being designed by HOK, a global architecture firm with an expertise in stadium design, having designed more than 40 professional and collegiate stadiums worldwide.
"Along with the leaders of Clark County and the LVCVA, we have worked tirelessly to give baseball a new home in Southern Nevada," said Kevin T. Orrock, Summerlin president. "Las Vegas Ballpark will help elevate baseball in the region while providing valley residents with another first-class amenity in Downtown Summerlin."
"I am elated to welcome professional baseball to Downtown Summerlin," said Clark County Commissioner Susan Brager of District F, which includes much of Summerlin. "This new stadium will be an incredible asset for our community."
Totaling nearly 400 acres, Downtown Summerlin is the planned walkable urban core within the award-winning 22,500-acre Summerlin master-planned community. With more than 125 stores and restaurants in an open-air streetscape environment, Downtown Summerlin is at the forefront of destination development.
"This is exciting news for all Clark County residents," Clark County Commission Chair Steve Sisolak said. "The new stadium will bring family-friendly entertainment to Southern Nevada for decades to come."
"The Las Vegas 51s were our city's original professional franchise, and baseball has been a core part of the Las Vegas community for decades," said Rossi Ralenkotter, CEO of the LVCVA. "I am pleased to continue our long-standing partnership with the team and am excited about the tremendous opportunities Las Vegas Ballpark will bring to Southern Nevada with its new home in Downtown Summerlin."
Additional baseball figures in attendance included Don Logan, president and chief operating officer of the Las Vegas 51s; Pat O'Conner, president and CEO, Minor League Baseball; Fred Seymour, senior manager, Major League Baseball; and Branch Rickey, president of the Pacific Coast League and grandson of baseball legend Branch Rickey.
"In addition to providing a setting for community entertainment and cultural events, sports venues are proving to be prime catalysts for accelerated downtown development across the country," Logan said. "Moving to a state-of-the art stadium in a vibrant environment like Downtown Summerlin marks a new page in our 35-year history."
The venue's general contractor is Hunt Construction Group and PENTA Building Group.