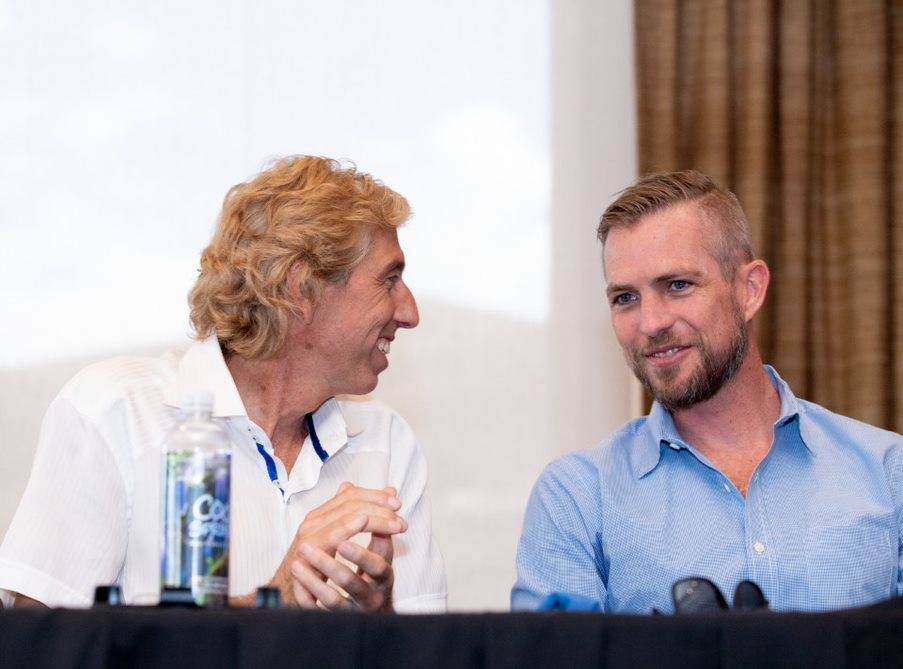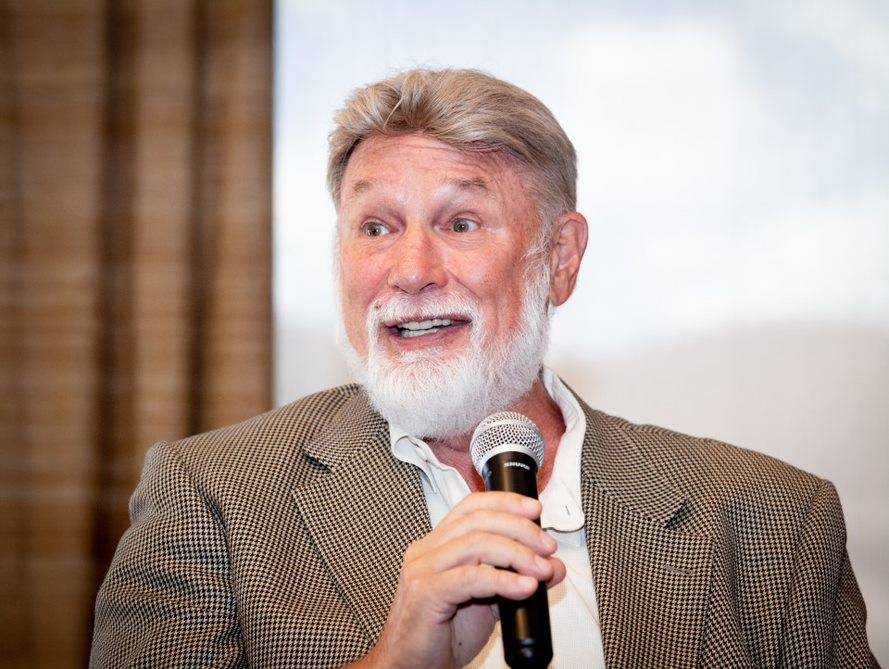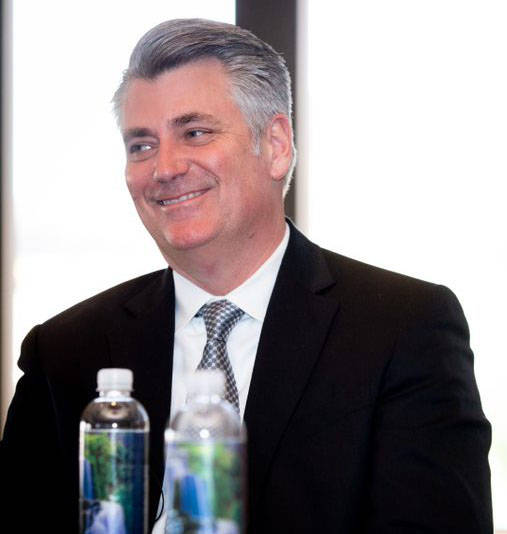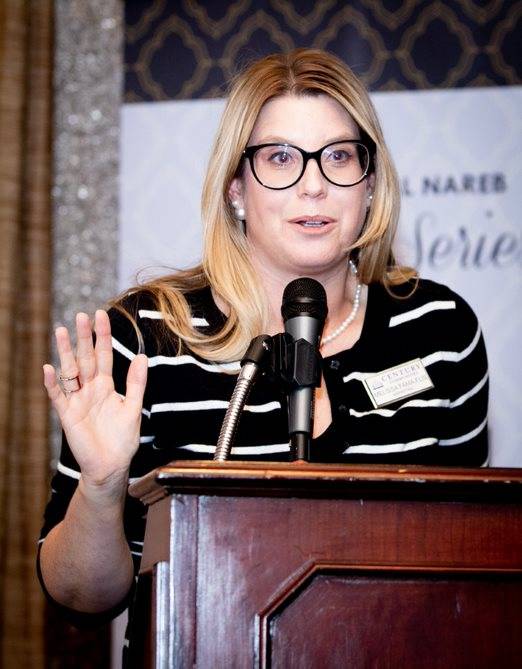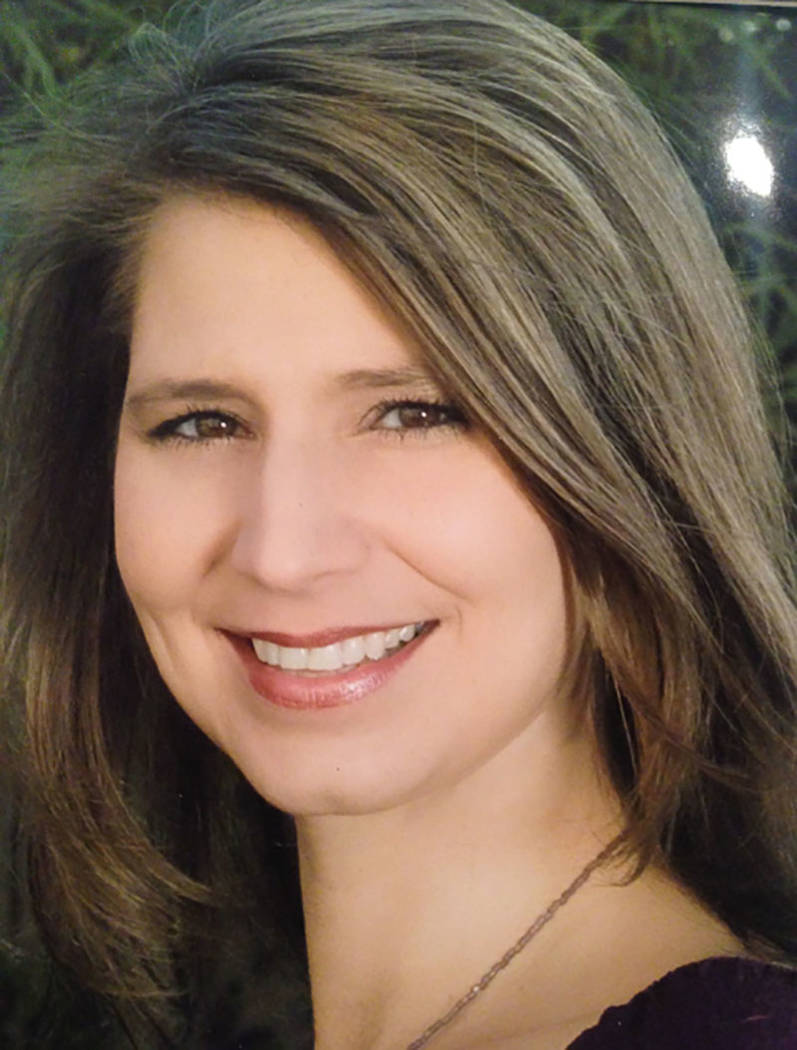 Twenty years after MacDonald Highlands sold its first lots in the hillside community in Henderson, developer Rich MacDonald announced Wednesday he's preparing the last 500 acres to sell 200 lots. It's a further sign of the strength of the luxury market that's seen strong new home sales.
MacDonald made the announcement at DragonRidge Country Club, which hosted a kickoff of a luxury educational series of the Nevada Association of Real Estate Brokers. Nearly 300 people attended.
MacDonald Highlands, which has sold about 750 lots in 20 years, sold its first two lots in December 1998. So far this year, MacDonald said they've closed on 38 lots and 10 are in escrow. They're on pace to sell more than 50 lots, more than double from a year ago when they sold about 25, he said.
During the recession, MacDonald said he sold about three lots a year but the luxury sector gradually started picking up afterward to where he would sell 10 to 15 lots a year earlier this decade.
MacDonald Highlands has been part of the trend of Californians buying in Las Vegas, and he estimates about 75 percent of the lots sold this year are to that group. Many of those buyers have multiple homes, he said.
MacDonald said he's saved the highest elevation points and lots with some of the valley's best views of the Strip and surrounding mountains for the final 200 lots that will be released in four phases.
The lots will range in elevation from 2,800 feet to 2,900 feet on the low end to 3,300 on the high end, what will be the highest point of the community and best views of any similar development in the valley and at a lower price point, he said. The clubhouse is at 2,400 feet, he said.
There will be lots in the $1 million to $1.5 million range, and the highest may sell for about $3 million, MacDonald said. There will be one-third-acre, a half-acre lots and larger.
About 100 of the lots will be available to the public, and the rest sold to builders, MacDonald said. An announcement on that will be made later this year, he added.
The first event in the NAREB series on Wednesday had developers and builders talk about where luxury is going, what their plans are and their forecast.
Dan Coletti, the owner of Sun West Custom Homes, said the biggest trend he's seeing is the influx of California buyers who are influencing what designers are doing.
"We're going more with what Californians like to see here with contemporary styles," Coletti said.
Tyler Jones, founder and owner of Blue Heron Design/Build, said they're finding there's a higher level of sophistication from the California buyers, who are spending more money.
"They expect more, and you have to step up your game to meet their needs," Jones said.
Patrick Parker, president of Raintree Investment Corp., the developers of Lake Las Vegas, said the biggest thing we see is people want to be catered to."
He said traffic is lower than it was a year ago, but sales are up. Half are local move-up buyers and the other half are from California, he said.
"It seems the people that are coming are very interested in buying, but they're very particular," Parker said. "If you don't have what they want, they move on. We define luxury as an experience. It's not necessarily a home or a view or neighbors. It is all the experience together."
Parker said luxury real estate won't get restricted by the valley's land shortage but there will need to be a change to maximize what's left, citing some of the luxury town home developments.
"We have about 1,000 acres left in Lake Las Vegas, but that's not really very much when you think about how many people are moving here," Parker said. "We are going to have about 60,000 to 65,000 in-migration this year. Those folks are coming, and they think the prices are affordable for the most part and think our backyards are really big."
Erika Geiser, vice president of sales and marketing for Christopher Homes, which has developed its luxury Vu town homes in MacDonald Highlands, and is building luxury single-family homes as well, said neighborhoods are just as important as the homes they are buying. Limited land, however, is an issue for luxury in the future.
"We are impacted by developers and the land that is available that's on a lake, golf course and a mountainside," Geiser said. "Because of that limit on land, I think you will see builders do two-story and three-story homes with basements and walkouts to optimize the opportunity of the space that is available."
For now, Geiser said they see a large demand for single-story homes. They cater primarily to empty nesters moving down but upgrading even while they're downsizing.
"They are in their homes that are 6,000 square feet to 8,000 square feet and they want a simpler lifestyle and homes closer to 3,000 square feet or 4,000 square feet," Geiser said. "But they don't want to sacrifice the luxury they had in their previous home. They still want the luxury kitchen and dining room to entertain and luxury master suite. They just don't need all the space."
Coletti said a push to build one-story luxury homes has been strong in the past year. Prior to that, it wasn't an issue, but it's a "leading trends I'm seeing," he said. He also doesn't see a slowdown at this time in the luxury sector.
Many business owners are relocating from California because their companies can operate without them there in many cases, Coletti said.
There's no sign of that trend stopping and said that even if 1 percent of Southern California residents moved to Las Vegas, the valley would be booming for years.
"Business owners and entrepreneurs are (some of the ones) coming are way, and they are all luxury buyers," Coletti said.
As for the impact of sports teams like the Oakland Raiders relocating to Las Vegas, Coletti said there's only a small segment that are buyers of luxury homes.
"There's a lot of hype, and it's great for the city but when you get right down to it for people like Tyler and myself, there are only going to be a handful of people buying in that zone," Coletti said.
In a discussion about rising interest rates, Geiser said that's not a problem in the luxury sector only since a lot of buyers pay cash and the rising stock market continues to make it easier for people to buy.
The resale aspects are a key to luxury builders based on how much people are spending on homes.
That's why it's great to build in longstanding luxury master-planned communities that hold their value.
"Good design always drives good resale price," Coletti said. "I'm sure we've all been in homes where you come out of it and you say I wonder what happened there. Good design is extremely important to make sure the value is maintained when they go out and sell it. You can do that by making sure the design is everlasting. Trends keep going and going, but I always say stone, glass and wood always looks good and will hold its value into the future."
Jones said prospective buyers are comparing resales to new homes and even though it costs more to build, they want modern architecture over Mediterranean-style homes.
"Design is everything when it comes to value," Jones said.
Jones said he builds homes as high as $15 million-plus and more than $600 a square foot in terms of construction costs. People can build a beautiful custom home for about $400 a square foot, and most of his clients are between that and $500 a square foot.
Blue Heron plans to build semi-custom homes in Lake Las Vegas, which will be announced later this fall and have homes that start around $600,000.
Coletti said most of his customers spend between $400 and $600 a square foot.
The second series titled "Indulge in Luxury" is set for Sept. 13 as part of a bus tour and mixer sponsored by Blue Heron and Christopher Homes. It starts at 2 p.m. at DragonRidge Country Club and is intended to show the standards of living in luxury. The tour will show luxury homes of William Lyon Homes in Summerlin, Christopher Homes in MacDonald Highlands and Blue Heron in Southern Highlands. There will also be a tour of a Sun West home.