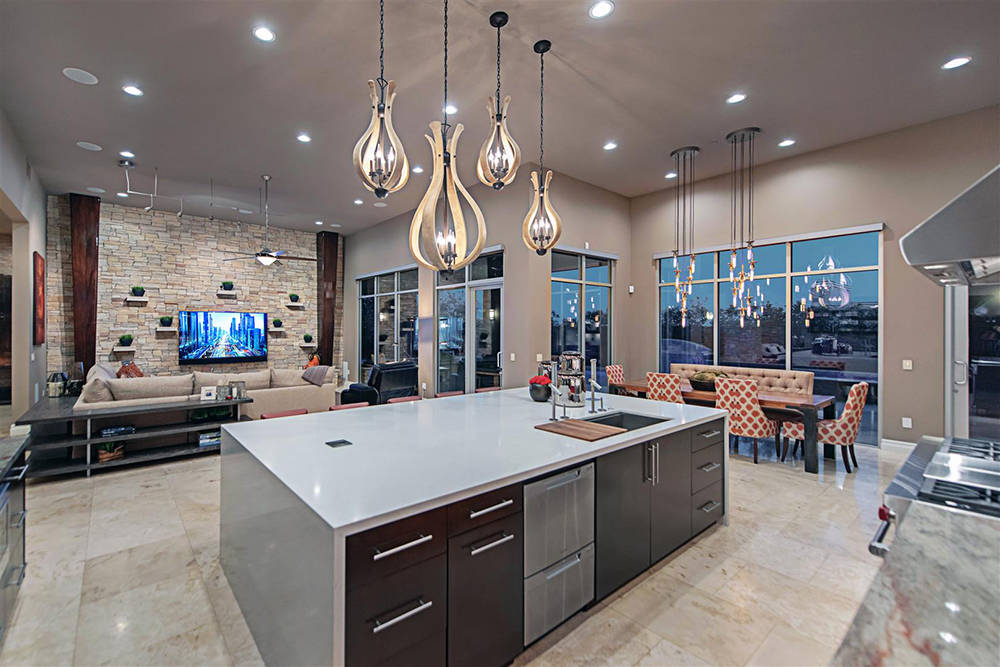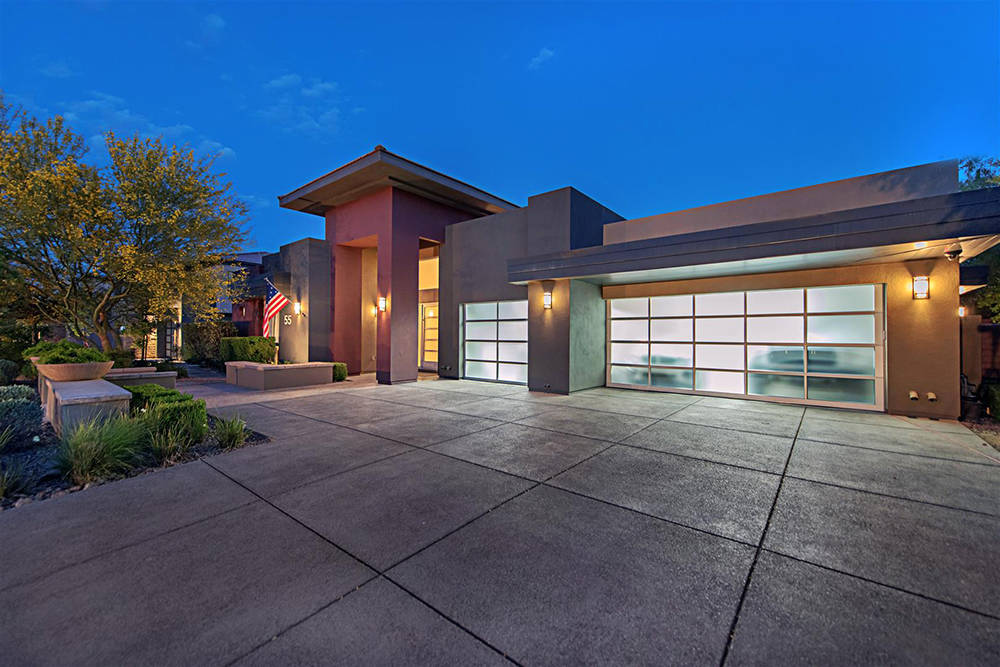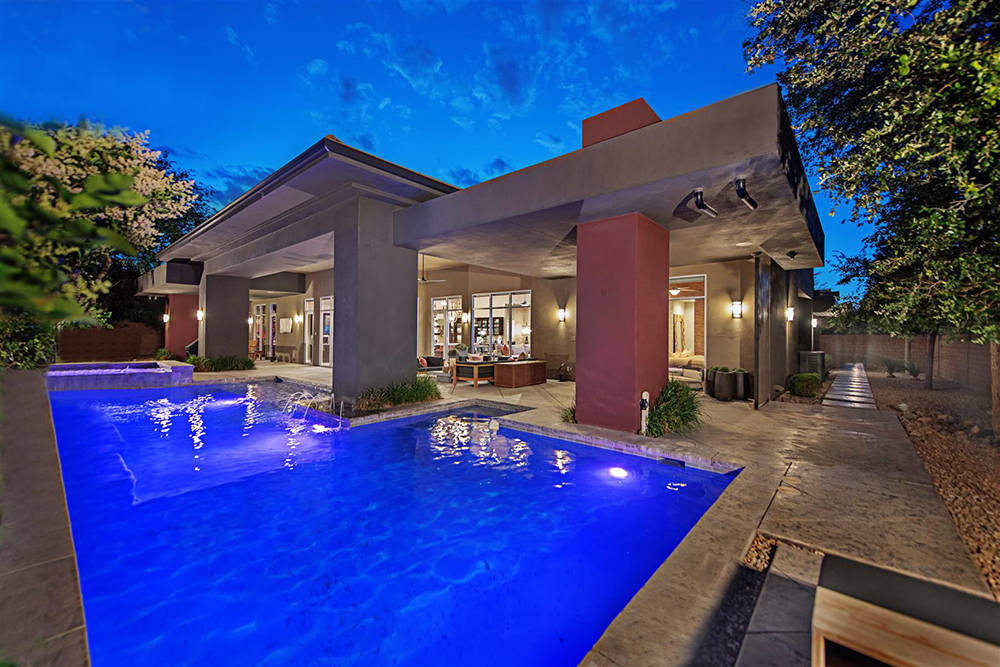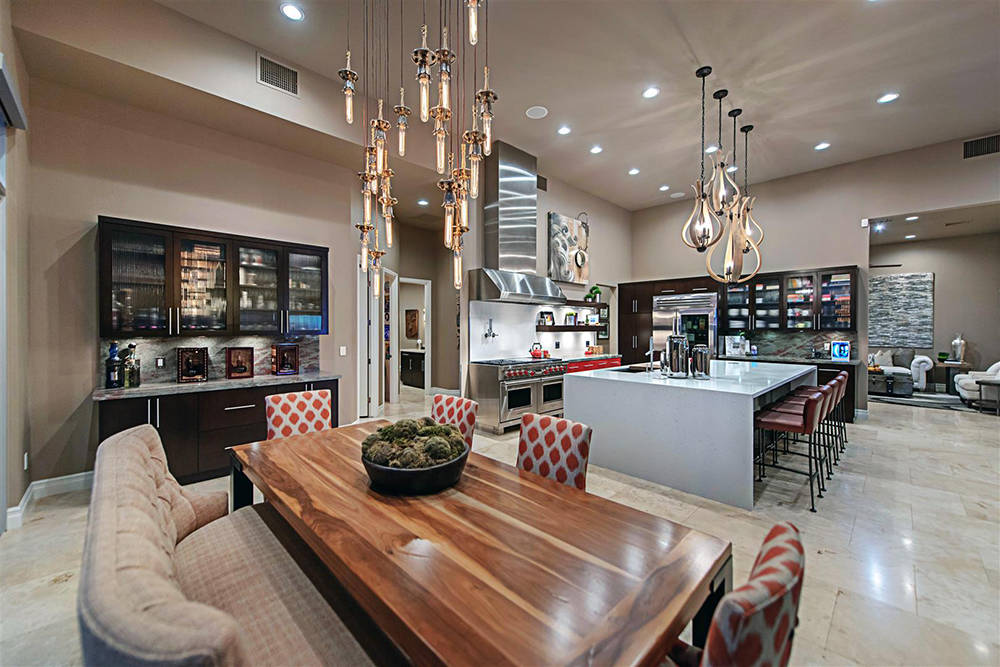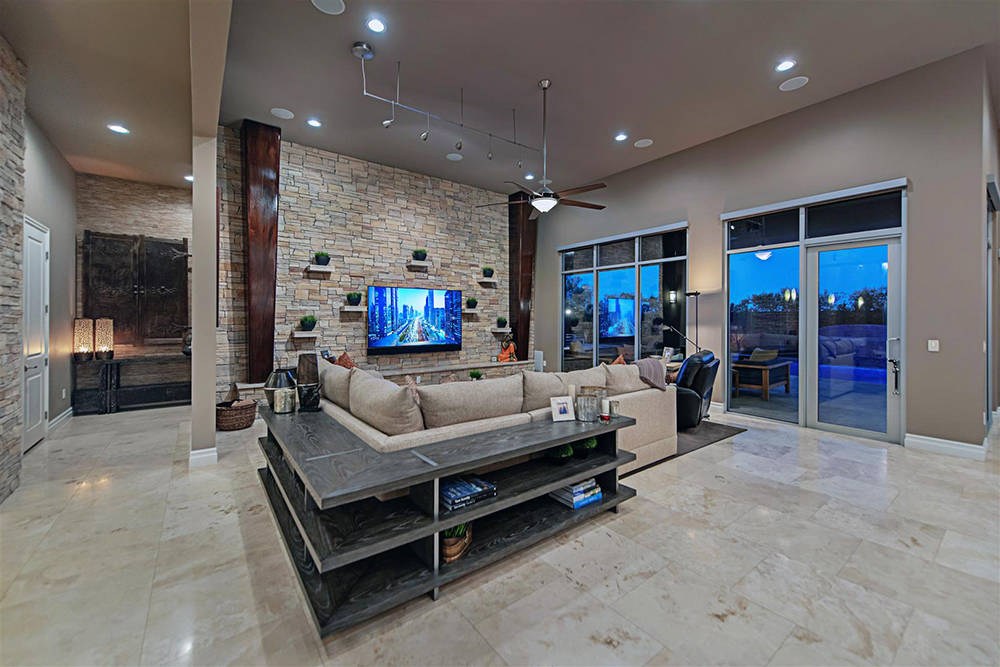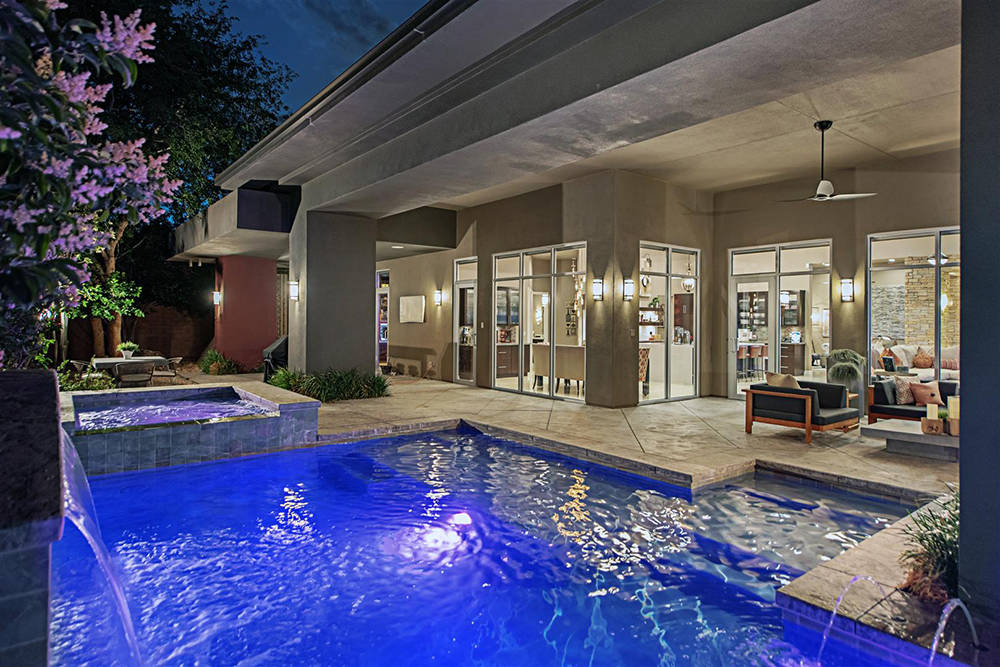 The luxury home market in Las Vegas is on track to have its best year since the onset of the Great Recession.
Whether it's new home sales or sales of existing homes, there's a market for properties of $1 million and above as well for those priced between $750,000 and $1 million.
During the first six months of 2017, there was a total of 184 existing homes that sold for more than $1 million, according to SalesTraq, the residential research firm of Applied Analysis. During the same six-month period in 2016, there was a total of 139 homes sold, meaning an increase of 45 units or a 32.4 percent increase in the number of high-end home sales. Assuming the current pace holds, the market could have more than 360 high-end home sales for the year — by far the highest since the economic downturn, according to SalesTraq.
Luxury home resales have fallen between a range of 243 and 281 since a post-recession low of 152 in 2011 and 2012. There were 270 such sales in 2016, SalesTraq reported.
When factoring in existing home sales of $750,000 and above, Home Builders Research said the 363 sales between January and June are 82 percent higher than the 199 closings through the same period in 2016.
The luxury new-home market has seen its share of increased sales as well. Home Builders Research reported 130 sales of $750,000 and above through the first six months of 2017, 33 percent higher than the 98 sales through the same period in 2016. For homes priced $1 million and above, the firm said there were 51 sales during the first six months of this year, a gain of 46 percent over the 35 sales through June 2016, the firm's president, Dennis Smith.
None of those figures include custom-built luxury homes, which can't be readily tracked, according to Smith. There were 113 custom-home permits issued through June, up from 105 for the first six months of 2016, he said.
SalesTraq figures show the 51 new-home closings of $1 million or more during the first six months of 2017 are the most since the housing downturn.
There were 10 such luxury homes built in 2010, and that number fell to three in 2013. It grew to 33 in 2014, 50 in 2015 and 96 in 2016, according to SalesTraq. The totals, however, are still below the 141 sales of new homes of $1 million for all of 2007.
The increased activity at the high-end of the market is a function of an improving economy as well as broader increases in overall home values, said Applied Analysis Principal Brian Gordon. In addition, for existing homes, the appreciating home market has resulted in more homes reaching the $1 million threshold, he said.
"We have more residents than ever, job counts at an all-time high and incomes continuing to rise," Gordon said. "The overall fundamentals of the economy are in a better position than they were previously. All of that has resulted in continued demand in the housing market, including the higher-end spectrum."
Southern Nevadans are selling their existing homes and moving up and the influx of Californians to the state looking for second homes is creating opportunities for builders as well, according to Realtors and analysts. Some out-of-staters are moving to start a business or relocate their business here.
Smith added that the gains in the stock market have boosted confidence and sales are up because baby boomers are retiring and moving to Las Vegas.
"I think we're seeing a good cross-section of buyers in the higher-end of the market," Gordon said. "We have some folks who are moving up and at the same time, people migrating in from other parts of the country, including California. On a relative basis, Southern Nevada remains affordable for many of those transplants acquiring homes."
Smith said the demand for the higher-priced homes is a boon for builders who can make more money for them rather than lower-priced ones. They're also located on higher-priced lots with better views on hillsides or abutting Red Rock.
"You have the move-up buyer who already owns a house here and is looking to buy something new because technology has increased in recent years," Smith said. "You might see people downsize and still buy a more expensive house."
Most of the luxury home construction is taking place in Summerlin, Southern Highlands and Henderson gated communities such as MacDonald Highlands, Smith said. William Lyon Homes has been one of the builders benefiting from that demand in its Sterling Ridge and Silver Ridge subdivisions in The Ridges in Summerlin. Sterling Ridge sells homes for just under $1 million and Silver Ridge homes sell for between $1.3 and 1.5 million. More than one-third of the 82-lot Silver Ridge has been sold out and about 30 of 199 lots remain at Sterling Ridge.
"There has been an uptick in the luxury market with a lot of local move-up buyers and people coming from (out of state)," said William Lyon Homes sales agent Julia Giordani. "They are moving from other luxury communities in Las Vegas to get a modern contemporary style (as opposed to Mediterranean and Tuscan)."
The next big development in Las Vegas will be at The Summit Club in Summerlin where the majority of 146 lots have been sold with an average price exceeding $3 million. When custom homes are built on the new exclusive golf course development for the uber-wealthy, some homes will cost more than $10 million to build.
The project is a joint-venture between the Howard Hughes Corp. and Discovery Land Co. Membership in the club costs $150,000 and its dues are $27,000 a year.
Damien Bauman, area residential mortgage production manager with Nevada State Bank, said he's "seeing a lot more activity in the luxury housing market as a testament to how healthy it is." The "sweet spot" for new home construction is projects between $2.5 million to $3 million and borrowers can qualify for a little as 10 percent down for interest rates of 3.5 to 4 percent.
Many of those are business owners and executives who have a favorable outlook on the economy. Their businesses are improving and they have more liquidity to upgrade their homes, Bauman said.
"It seems like a lot of people were sitting on the sidelines because the time wasn't right to build, but they're changing their mind and jumping in the market," Bauman said. "There's a buzz in new construction. They see the possibility with labor shortages and commodity prices going up. They want to jump in to build now and beat the prices increase coming down in the future."
Forrest Barbee, a corporate broker with Berkshire Hathaway HomeServices Nevada Properties, said he was worried about the luxury market in early 2017 but it has taken off since then. He said the resale market is benefiting from problems with construction that doubled the time to build a home in some cases.
"Construction workers are in short supply and the length of time to buy land and build a new home may be pushing some people back into the resale market a little bit," Barbee said.
Barbee credits the Golden Knights NHL franchise starting play this fall and planned relocation of the Oakland Raiders in 2020 as contributing to the luxury housing market gains.
"It gives us diversification from the other industries, but sports reinforces the existing industries," Barbee said. "It reinforces gaming. It reinforces conventions. It reinforces hotel rooms. I think the luxury housing market may have benefited more than anybody from the sports side with people moving here."
Kenneth Lowman, broker and owner of Luxury Homes of Las Vegas, said he's seeing "some of the sales numbers they haven't seen since the glory days of 2007." He said he counted 39 closed sales of $1 million or more on the Multiple Listing Service in July after there were 48 sales in May and 38 in June. Buyers are even gravitating to newer homes built in the last two to three years and willing to pay a premium for a more modern-style home that's more energy-efficient.
"Those are months we have not seen for 10 years, and they are almost double what we used to four to five years ago," Lowman said of recent sales. "Vegas is back in so far as gaming is doing well, visitor volume is back, people are retiring here, and we have these two professional sports teams coming here. The stock market has done well, and we have a lot of wealthy people here that if the stock market does well the more likely they are to put some of their money in real estate. I think it's going to continue for another one to three years. The economy is healthy. Interest rates are down, and these houses are very affordable to people moving here."