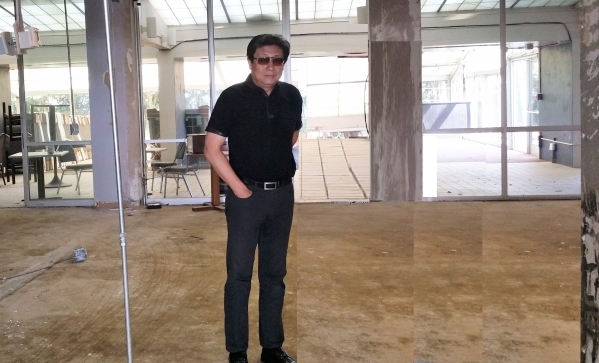 Las Vegas real estate developer John Yang has been snatching up properties across the United States for the past 10 years and turning them into senior living facilities.
"The senior housing market is in demand because when the economy was hit everything stopped," he said. "The demand has now caught up because there's a shortage of supply."
According to Yang, his first project was Bridges Senior Living in Waterloo, Iowa, in 2005. He was also involved in creating Lakeview Terrace Retirement Community, an 80-unit assisted living and memory care community in Boulder City.
Lately, he's been focused on converting old hotels across Alabama into senior living facilities.
"The demand is there," he said. "Also, big companies tend to open in metropolitan areas and smaller players go to smaller areas so I'm trying to take advantage of the market gap."
His first was Cherry Creek Village, a 90-unit independent living facility that is up and running in Attalla, Ala.
He's now in the midst of construction for City Center Village, a 110 independent living unit facility at the former Amberley Suite Hotel in Decatur, Ala. and Paramount Village, a 113-unit assisted and independent living community at the former Homewood hotel in Homewood, Ala. He hopes to have both open by early to mid-2016.
"I do build some from scratch but most of my projects are conversions of hotels that have good physical characteristics and fit the plans of future communities," he said. "It's about making them more economically viable."
Aside from the demand in senior living facilities, Yang said he also has a personal reason for getting into the industry.
"My father fell to his death while living alone and I always thought if he had been given good care then it wouldn't have happened," he said. "I'm in it for a lot of reasons."
Yang said he'll be adding another two or three projects to his plate in the next few years.
"When I start wrapping up with one, I'll have another one on the backburner," he said. "I'll go wherever there's opportunity."