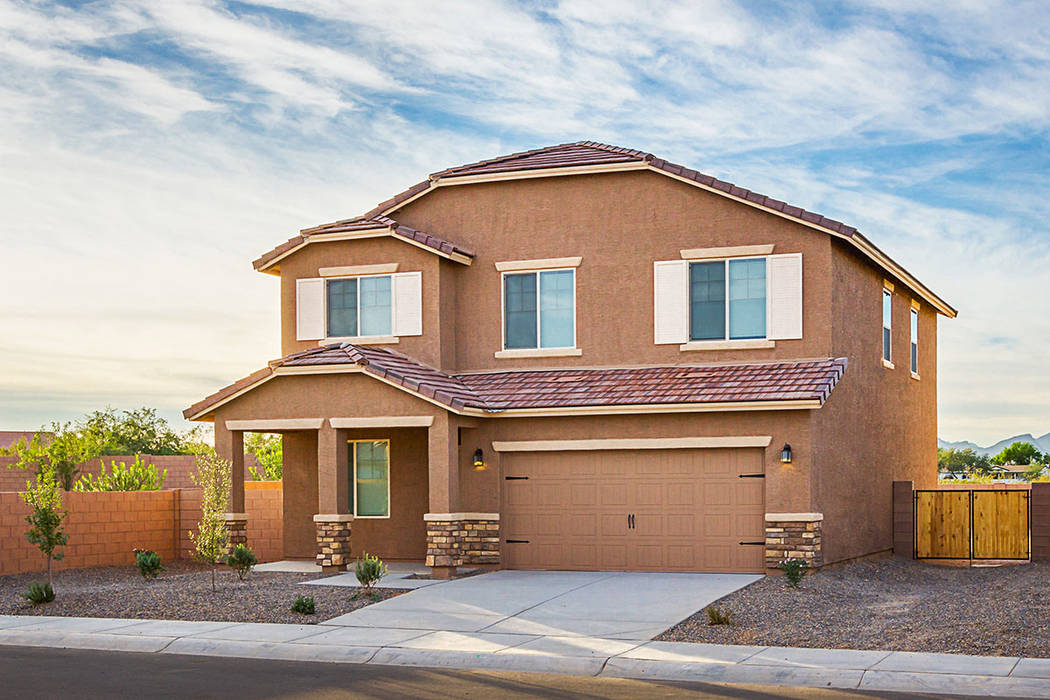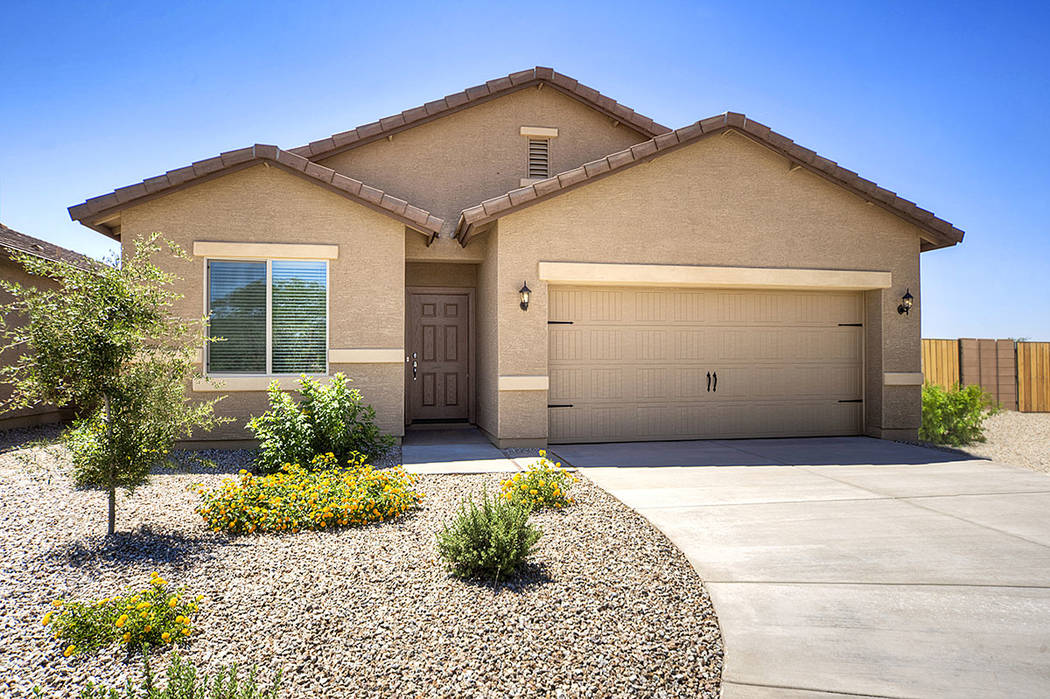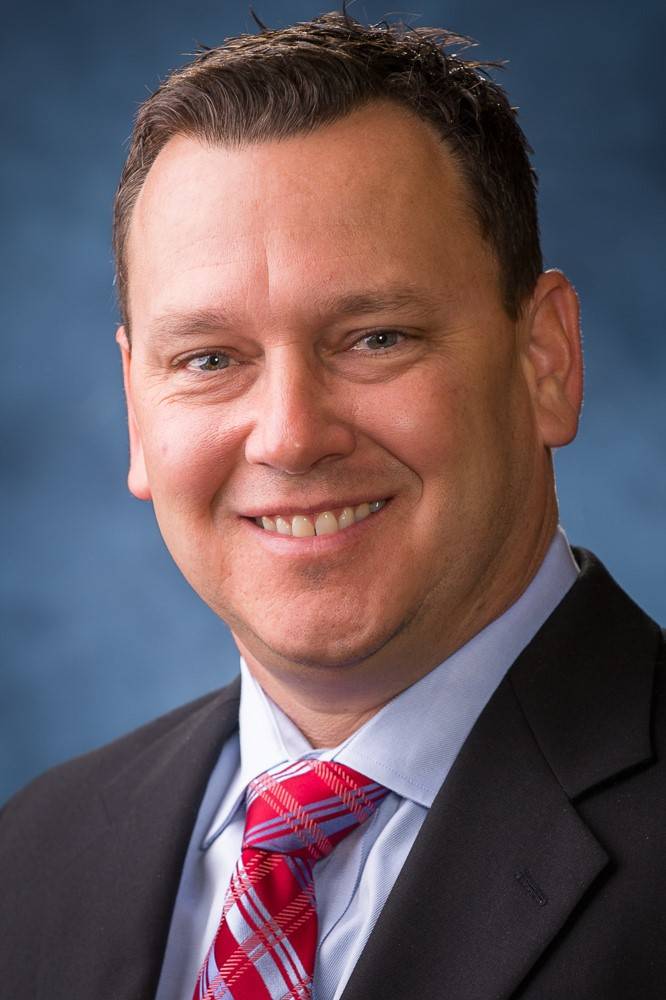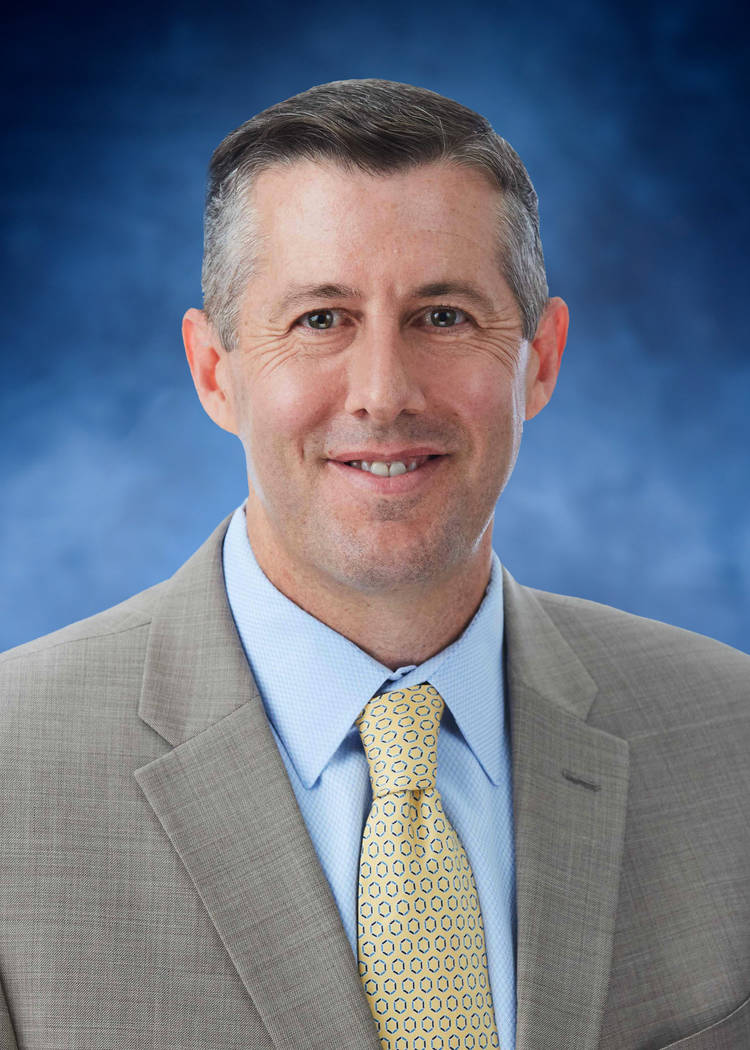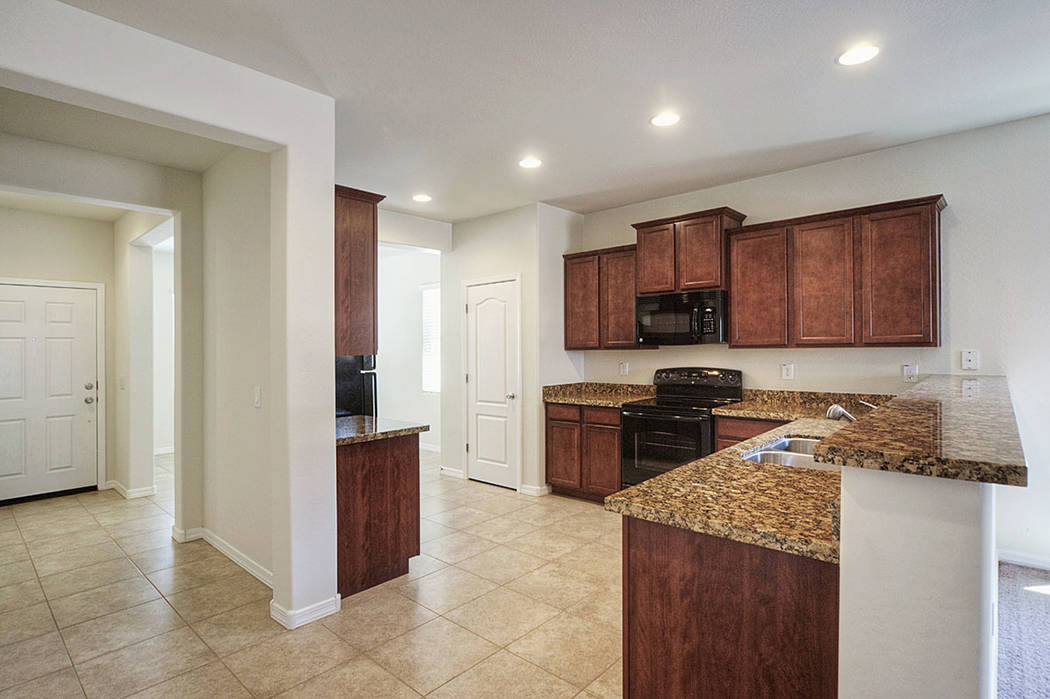 The nation's 15th-largest homebuilder has announced plans to enter the market and start by building single-family homes in North Las Vegas as part of its model to turn renters into first-time homebuyers.
LGI Homes closed on 102 partially improved lots in February at East Lake Mead Boulevard and Dolly Lane, about 10 miles north of the Strip. The site is near Lynch Elementary School and Monaco Middle School.
Construction is expected to start in May. Homes will be competed in the third quarter with a Sept. 15 grand opening. The price point has not been finalized, but it's expected to be in the low $200,000s, according to Chris Kelly, Phoenix-based president of LGI's West division.
LGI officials met Wednesday at The Westin with more than 50 tradespeople to line up construction crews for their subdivision. Officials told them the builder could open up another four to six communities in the next couple of years.
LGI Homes was formed as a private builder in Houston in 2003 and went public in 2013. Its shares are traded on the Nasdaq. It has 76 actively selling communities in 20 cities in 11 states. In addition to Las Vegas, it's opening a community in Sacramento, California, in 2018.
LGI's board of directors commissioned a study two years ago to identify "the most target-rich environments for LGI to expand into," and Las Vegas was identified as one of the top opportunities for expansion, Kelly said.
"For our business model, we're focused on renters (of homes, condos and apartments) and making them first-time homebuyers," Kelly said. "A lot of the analysis we do is on the rental market and what people are typically paying for rent, what rental rates are doing, what kind of occupancy rate with rentals and where the rentals are located. What's important to us is to have an affordable alternative to renting in a reasonable proximity of where people are renting."
The entry of another builder into the marketplace is a sign of the continued strengthening of home construction after 2017 recorded the best showing since the collapse of the housing market a decade ago. Builders closed on 9,401 homes last year, a 16 percent gain over 2016. More than 10,000 closings are expected in 2018, according to Las Vegas-based Home Builders Research.
What LGI is planning is going against the grain of the marketplace. The market share of plans being offered by homebuilders priced under $300,000 was 48.6 percent in 2015, 41 percent in 2016 and 34.5 percent in 2017, according to Home Builders Research. The median price of new home closings in December was $371,782. It was a year-to-year change of $34,722, or 10 percent.
Many builders are trying to address the lack of affordable new homes through attached products. LGI's plan to build detached homes at the prices it proposes is "something that a lot of builders haven't been able to make work" as far as a business model, said Andrew Smith, president of Home Builders Research.
"It sounds like they identified a niche in Vegas," Smith said. "As far as new construction, there's not much, especially detached homes, if any, at that price point being built right now. It looks like they saw an opportunity. If that's what their niche is, that's something that's needed here in town."
Nat Hodgson, chief executive officer of the Southern Nevada Homebuilders Association, said he's familiar with LGI and its executives and that it will be a good addition to the marketplace. There's nothing wrong with competition, he said, and LGI will offer some different products.
"Anytime you have more options on the table, the better for the consumer and good for the industry," Hodgson said. "Someone might look at something different than we have been looking at the last few years."
Builders in the marketplace continue to face obstacles, including a lack of construction workers, which in turn leads to delays and rising costs. Home prices also continue to escalate because of the limited supply of land and its rising price.
"It's a challenge, but I'm glad there's another entry in the market that's going to tackle (affordability), because that's something we definitely need," Hodgson said. "I hope they're successful in getting that entry-level buyer into a new home. That's something we struggle with a lot here."
He said there are about 18 homebuilders in the Las Vegas Valley that build at least 100 homes a year.
LGI didn't expand out of Texas until 2011, when it opened operations in Phoenix. It has since moved into other Western markets of Seattle, Portland, Tucson, Denver, Colorado Springs and Albuquerque. It has also expanded eastward to Tennessee, Georgia, North Carolina, Florida and Alabama and north of Texas to Oklahoma.
Kelly said the LGI board approved expansion into Nevada at the same time it did to Seattle, but the Las Vegas launch has taken longer because it took time to identify land opportunities.
The model of converting renters to homeowners is the same in every market, and Kelly said the company was profitable even during the Great Recession, when there was demand from renters to achieve homeownership, Kelly said.
"Our business proposition is 'Are you tired of paying rent, and why rent when you can own?'" Kelly said. LGI sends out 400,000 mailers out a week across the country targeting renters within 25 miles of a community, and that generates plenty of leads that are converted, Kelly said. One mailer in Arizona tells renters they can get into a new home for $799 a month, and that "gets them to come take a look," he said. "We think we have done a very good job with this."
A wide range of renters are targeted, from young families to people nearing retirement, Kelly said.
Kelly said LGI recorded 5.8 closings per neighborhood per month nationally in 2016, the No. 1 ranking in the nation. KB Home was next with 3.6, he said. LGI had the highest gross margin in the nation among major builders at 27.8 percent in 2016, he said.
LGI is successful because it doesn't put two neighborhoods close to each other so they don't target the same rental population, Kelly said. Home plans are under the design review process with the city of North Las Vegas, and no approvals are required before the City Council, Kelly said.
The company's strategy at this point focuses on North Las Vegas, and there's consideration to buy additional lots in the community. The first community is considered transitional, with some commercial properties and older neighborhoods nearby.
"We anticipate being in the North Las Vegas market for years to come," Kelly said. "We felt North Las Vegas has a great combination of two things. One, there's very affordable land to offer homes at an affordable price. Two, in Arizona we're not used to having (close proximity) to the rental population.
"That's remarkable. A lot of times in other cities, we have to go far outside the city center to find that affordable land. We're used to convincing people to make that 20-minute to 30-minute drive to come see the neighborhood. Not only is it close to the city center, it is close to the employment of customers we will be targeting."
Kelly said LGI doesn't look at any particular builder as a competitor but rather sees its competition as convincing renters why it makes more sense to own.
LGI has what it considers its luxury brand with homes priced in the $300,000s, and that will considered for other valley subdivisions in the future, Kelly said. Even though the first project is single-family, there could be a need to offer attached homes or to build on smaller lots to keep products affordable.
There are five different home plans with either one story or two stories and three to five bedrooms. The square footage ranges from 1,250 to 2,552 square feet. The community will include a small park.
LGI holds down costs through efficiency by building in a line, with three to five homes under construction at any time. The homes have a set plan for construction with no options offered to homeowners.
The homes will be Southwest traditional with stucco sides, tile roofs and desert landscaping, according to Ron Christian, vice president of sales for LGI in Nevada.
"It's what you see in Vegas, and very similar," Christian said. "We will fit in. It's very exciting for us. There are more than 2 million residents, and 1 million who are renters. We're extremely optimistic to explain the advantages of homeownership as opposed to renting. We are optimistic that we will do really well."
Christian, who was a sales manager for a community in Arizona, moved to Las Vegas with his family in July. Recruitment will start in May for salespeople and other staff, he said.
LGI's goals are to be one of the top five homebuilders in the nation and to be in 240 markets across the country, Christian said.
Since it started in 2003, LGI has sold more than 22,000 homes. As recently as 2010, when it was only in Texas, it sold 439 homes. That rose to 627 in 2011; 1,062 in 2012; 1,617 in 2013; 2,356 in 2014; 3,404 in 2015; 4,163 in 2016; and 5,845 in 2017.
The company announced it plans to sell between 6,000 and 7,000 homes in 2018. The growth has been fueled by capital and going public in 2013, Kelly said.