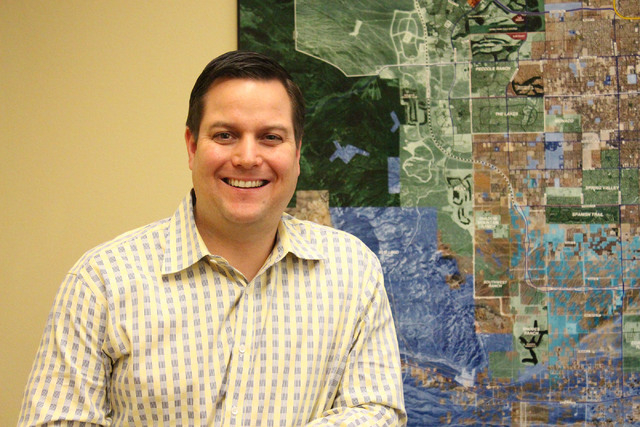 The Southern Nevada CCIM chapter takes education seriously.
It usually takes people two to three years to get through the course work for the organization's signature designation for members of the commercial real estate sector: becoming a Certified Commercial Investment Member.
The long process stems from the program's requirements that include having to take four weeklong courses, which average around $1,500 each, said Jarrad Katz, president of Southern Nevada CCIM and senior vice president and principal at MDL Group.
There are other required courses, and a candidate must turn in a portfolio and meet certain thresholds.
Some of these thresholds include dollar amounts across three different parameters: three or more qualifying activities totaling $30 million plus; exactly 10 qualifying activities totaling $10 million or more; or 20 qualifying activities, with no dollar threshold.
There are three types of experience thresholds: the traditional portfolio that requires two years of full-time experience, a new requirement as of Jan. 1; the streamlined portfolio requiring at least five years of experience; and the streamlined nontransactional portfolio that requires five years of experience in the role.
There are also continuing education opportunities.
Katz said his own designation gave him instant credibility in the field. It also cut a path out to his future career at MDL, Katz said.
"I believe now it's my responsibility to give back and help other people grow through the ranks at CCIM," he said.
Katz began his leadership of the nearly 30-year old chapter at the beginning of the year, with a few initiatives in mind.
"We're focusing on solid programming and community service this year, as well as getting designees that may not be as involved in the chapter as they were in the past involved again," Katz said.
The organization volunteers at Three Square Food Bank and contributes to things such as Spread the Word Nevada. And this year's annual charity poker tournament, named after a fallen member, Andy Hantges, will have its proceeds donated to the Salvation Army Adult Rehabilitation Center in support of people getting off drugs and alcohol.
CCIM designees aren't the only part of the organization. Anyone can become a member of the organization, said Katz.
There are benefits to nondesignees coming aboard, including networking opportunities and learning from Southern Nevada CCIM's programs.
Nondesignee sponsor members also get a benefit from networking and branding opportunities to the CCIM membership.
Sponsorship has returned to peak levels, Katz said. And membership, which had fallen off from 2008-2012 following the recession, is up. There are nearly 250 members and 72 designees in the chapter.