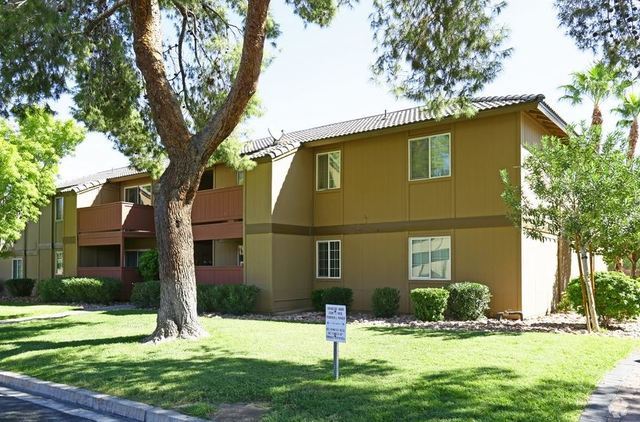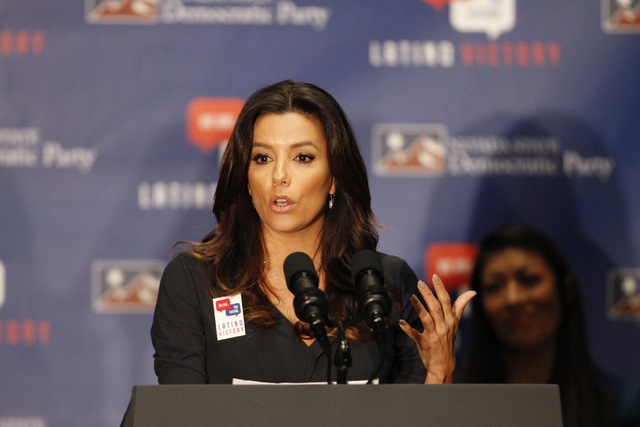 A Los Angeles-based investment management firm, fueled by actress Eva Longoria's star power, has bought into the Las Vegas multifamily market as part of a $1 billion push to keep affordable workforce housing from disappearing.
Turner Impact Capital LLC., through the Turner Multifamily Impact Fund it manages, recently acquired a late '70s, 258-unit apartment community known as the Enclave, located near East Tropicana Avenue and Spencer Street.
But unlike some investment funds that have targeted multifamily properties in order to upgrade and reposition them, Turner is looking to maintain its targeted properties and keep rent at an affordable level, along with adding social programs through community partners.
"We consider ourselves acquisition enrichment investors, so we acquire really to enrich the community through the various programs that we put in place that meet the needs of our residents," said Gee Kim, principal at Turner Impact Capital.
These programs tend to center on education, health care and security, working through partnerships and collaborations with local organizations and individuals such as teachers, law enforcement personnel and health care professionals.
Some of these organizations could include a health center or another health care provider and other organizations to assist with youth development and adult education training.
"There's a whole host of things that we do throughout our portfolio, that will roll out in Las Vegas," said Kim.
Locally, Kim said Turner has a strong edge to help them along with creating partnerships. In the past, Turner partnered with Las Vegas tennis star turned entrepreneur Andre Agassi to help build several charter schools, both here and across the country.
In recent months, Turner has also partnered with another big name, actress and philanthropist Longoria to help push the fund forward.
"I think she's already been an amazing asset, for not only the fund, but for the issue, which is really the height of the housing crisis across the country, or affordable rental housing across the country," said Kim.
Behind the current Turner initiative to help maintain the existence of workforce housing is Bobby Turner, CEO and principal at Turner Impact, who was an associate for junk bond king Michael Milken in the '80s.
The launch of the fund in mid-2015 came with the expectation of some profit, although some of the fund's investors — such as Citi Community Capital, the University of Michigan Endowment and the Rockefeller Brothers Foundation — are still looking to maintain a social, as well as an economic, return.
The cumulative effect of the fund's overall input into the community can increase the chances of giving an economic boost to an investor, Kim explained. The social programs attract and maintain residents, which ultimately improves occupancy and reduces turnover.
In a recent round of acquisitions, where Las Vegas was a target, Turner has purchased more than 1,300 multifamily units across Nevada and Texas, specifically Dallas and Austin. Over the life of the fund, nearly 2,500 units have been acquired. On top of the recent states, Maryland and Florida have also been targets.
Kim said the Las Vegas region matched the criteria it looks for in a city, in general: markets that are densely populated and growing in employment and in population, along with regions that have a shortage of workforce housing.
In physical parameters, Kim said the fund targets properties from the '70s and '90s — generally known as Class B. It also looks for multifamily properties with 250 or more units because it aids in managing the property more efficiently, along with making a more meaningful impact on the community, in terms of the programs it implements.
"We're able to deliver and move the needle in that approximate neighborhood," said Kim.
There are currently no other properties under contract in Las Vegas by Turner, but Kim said there will likely be future moves made by Turner in the Southern Nevada region.
"We have looked at a number of opportunities in Las Vegas, and we'll continue to do so," said Kim.