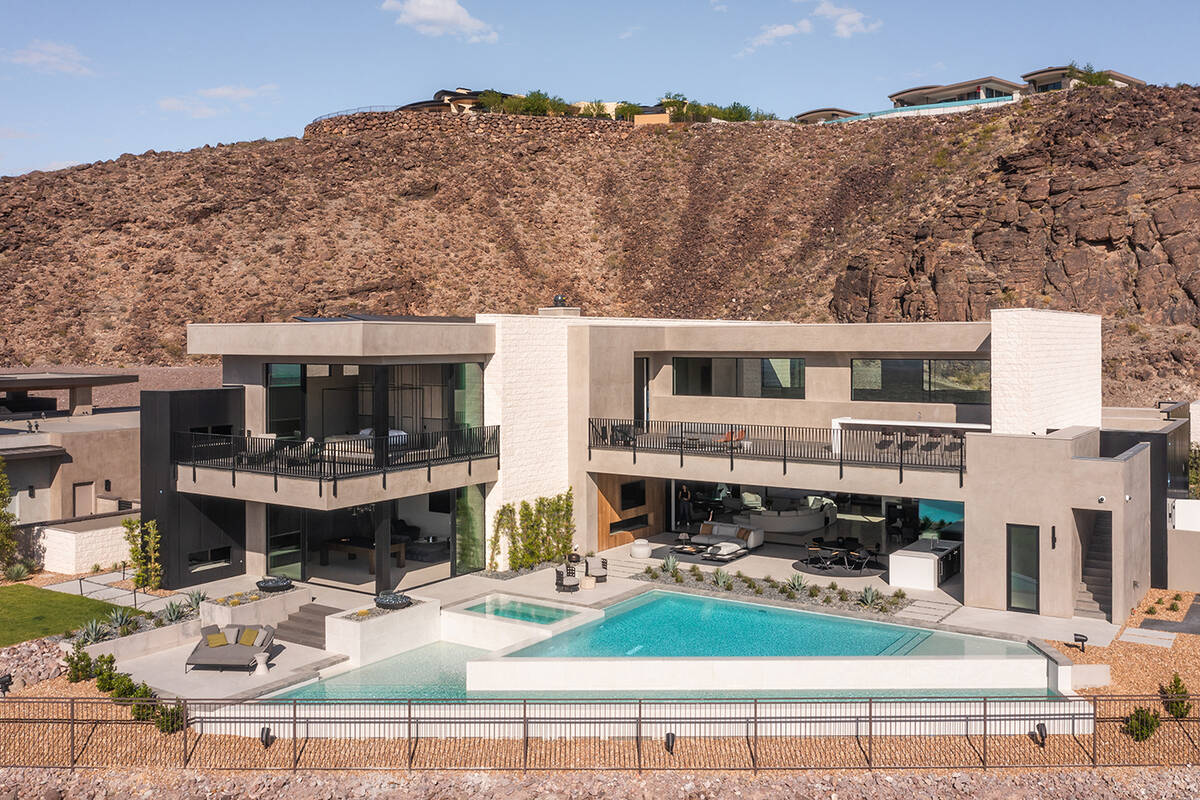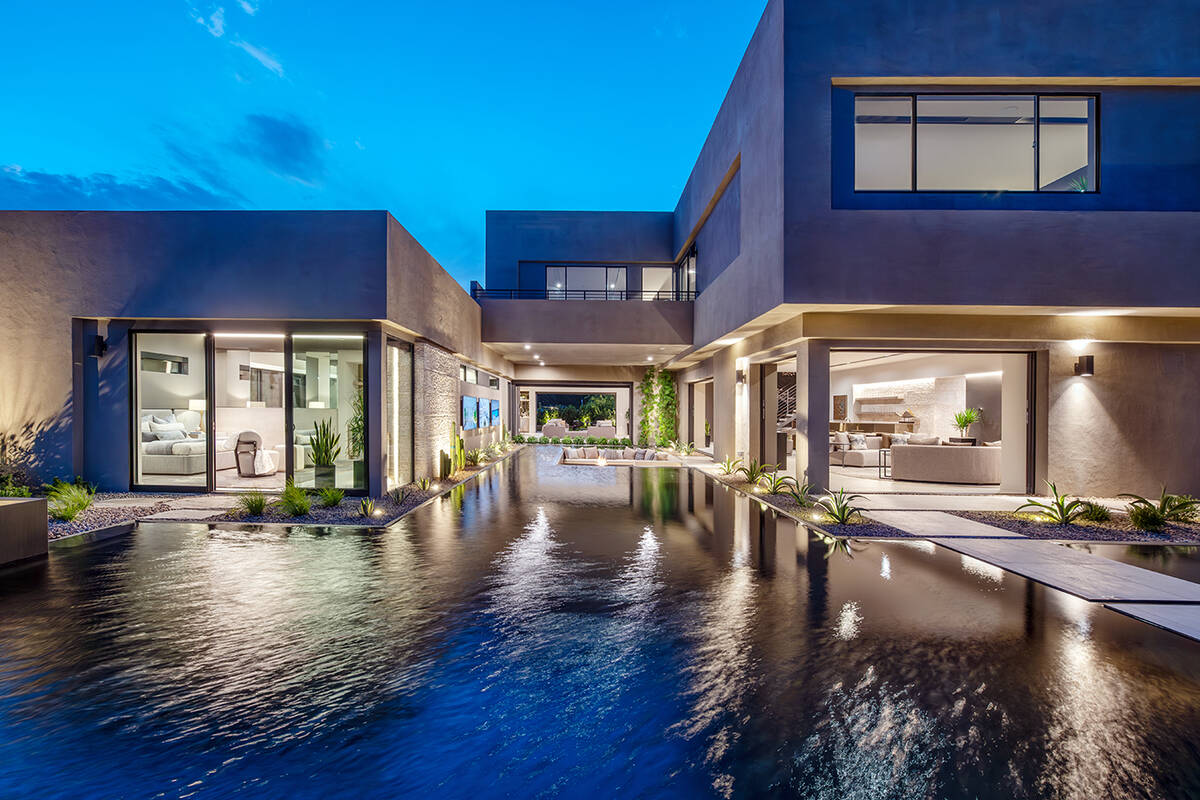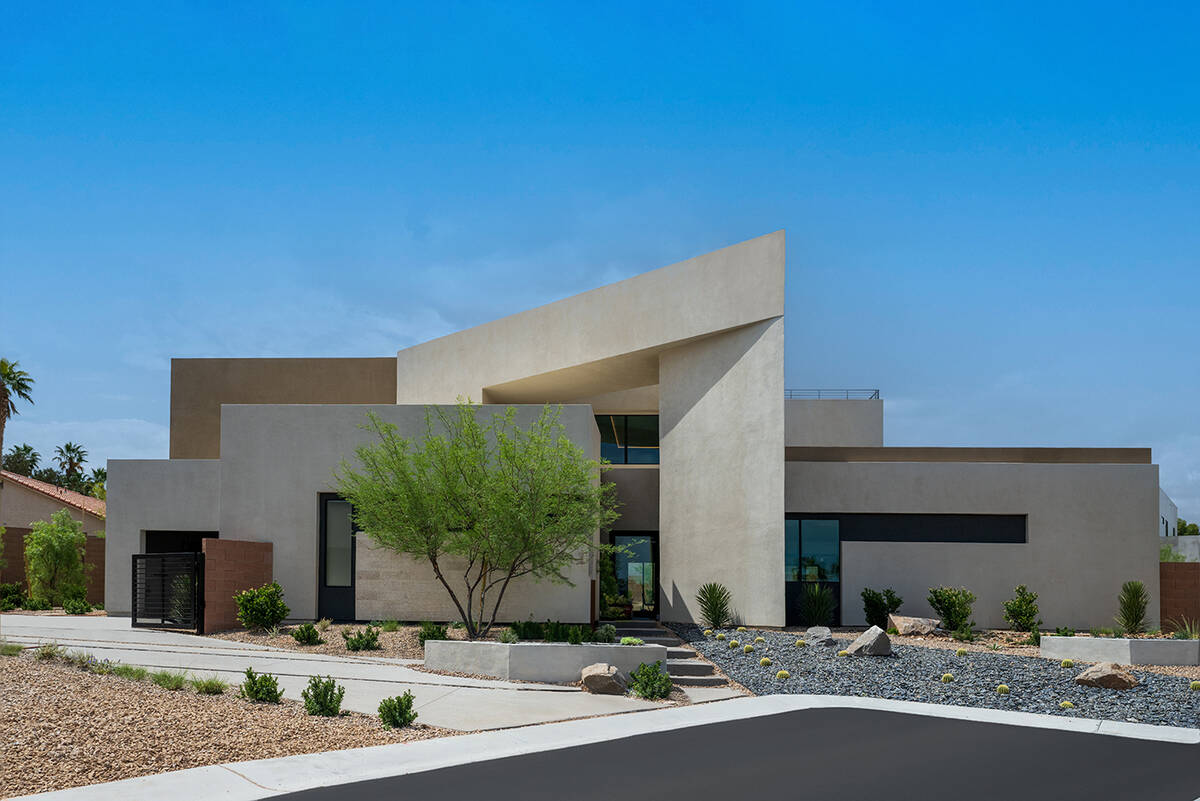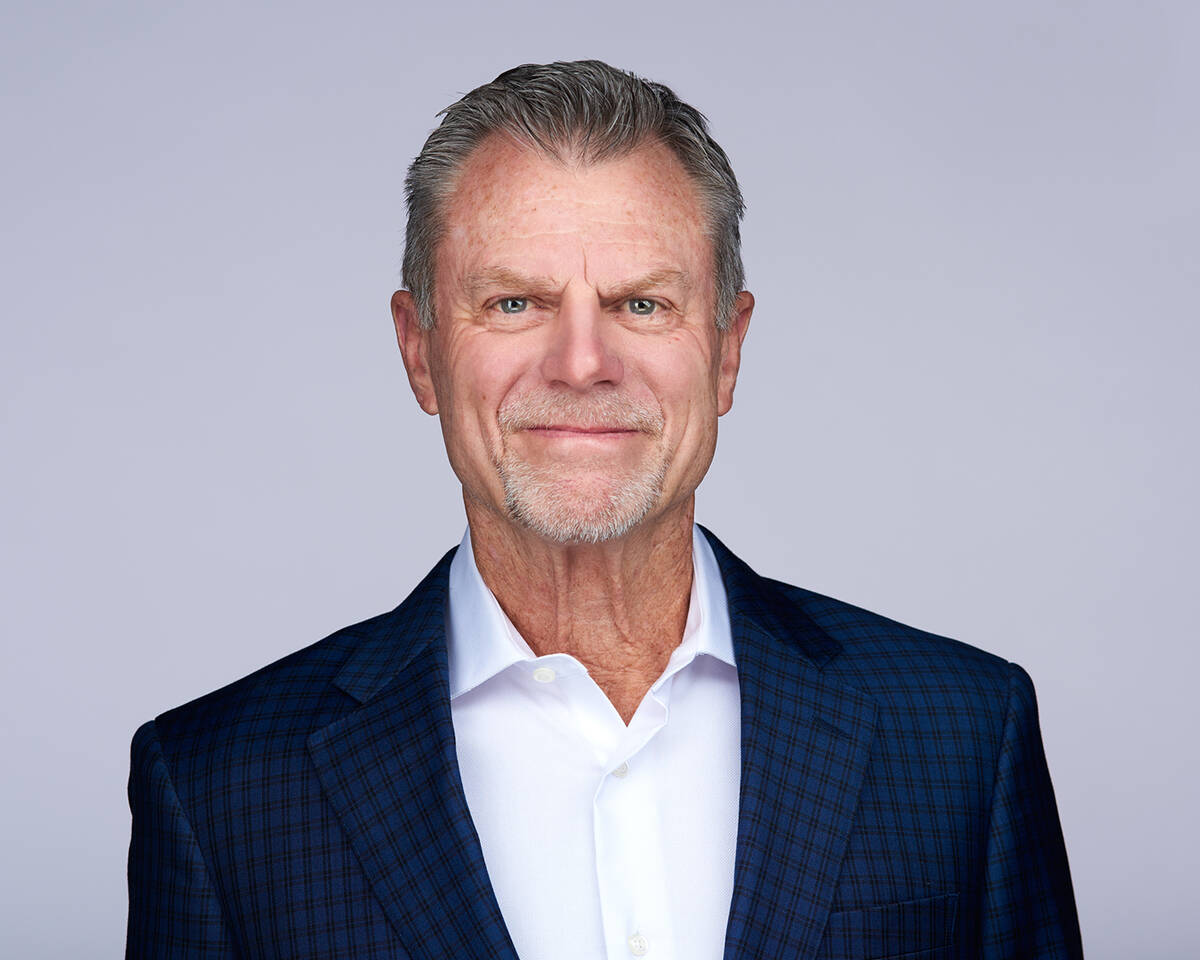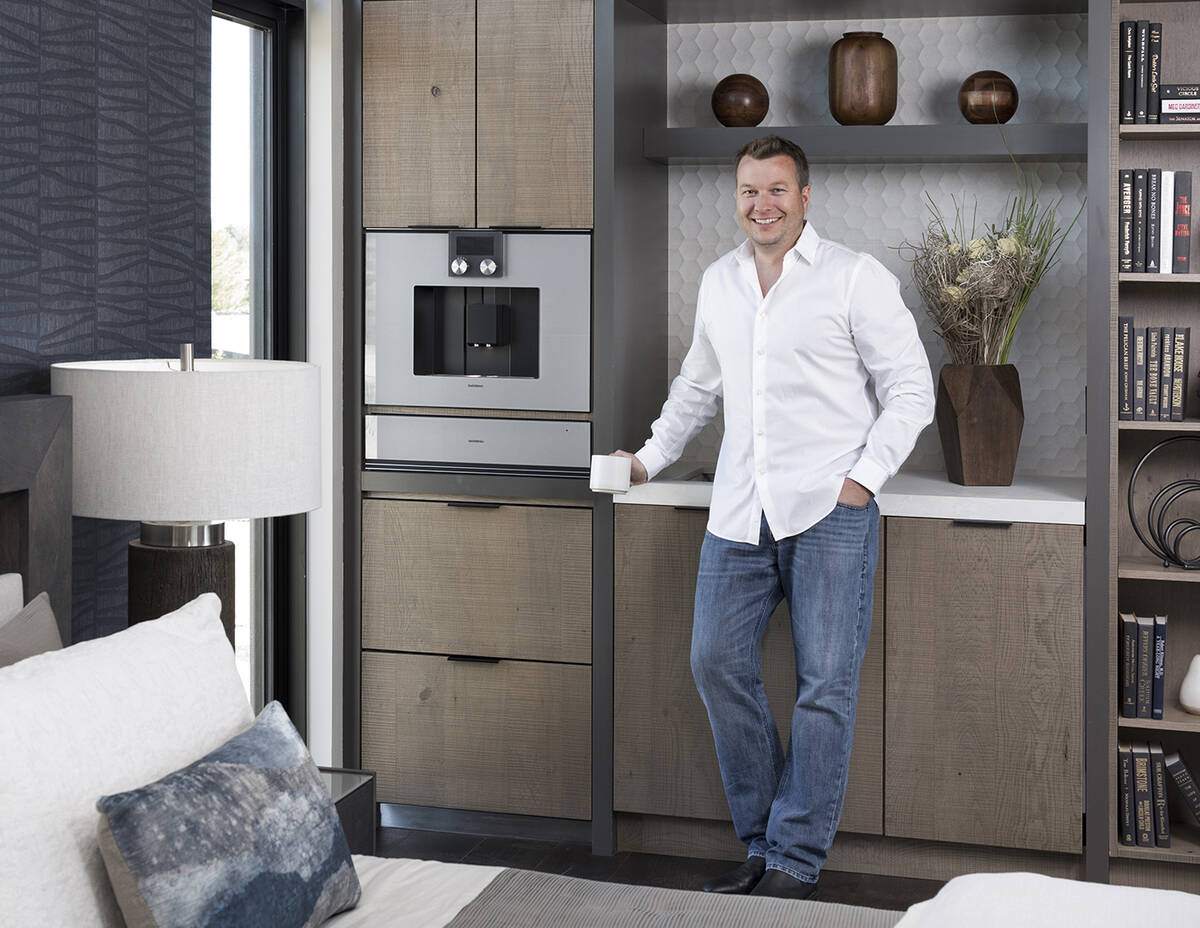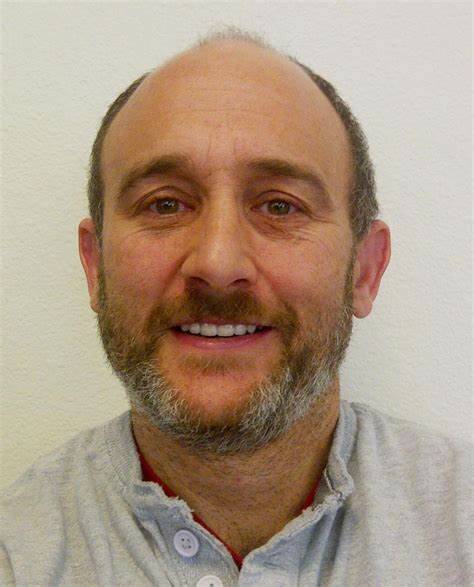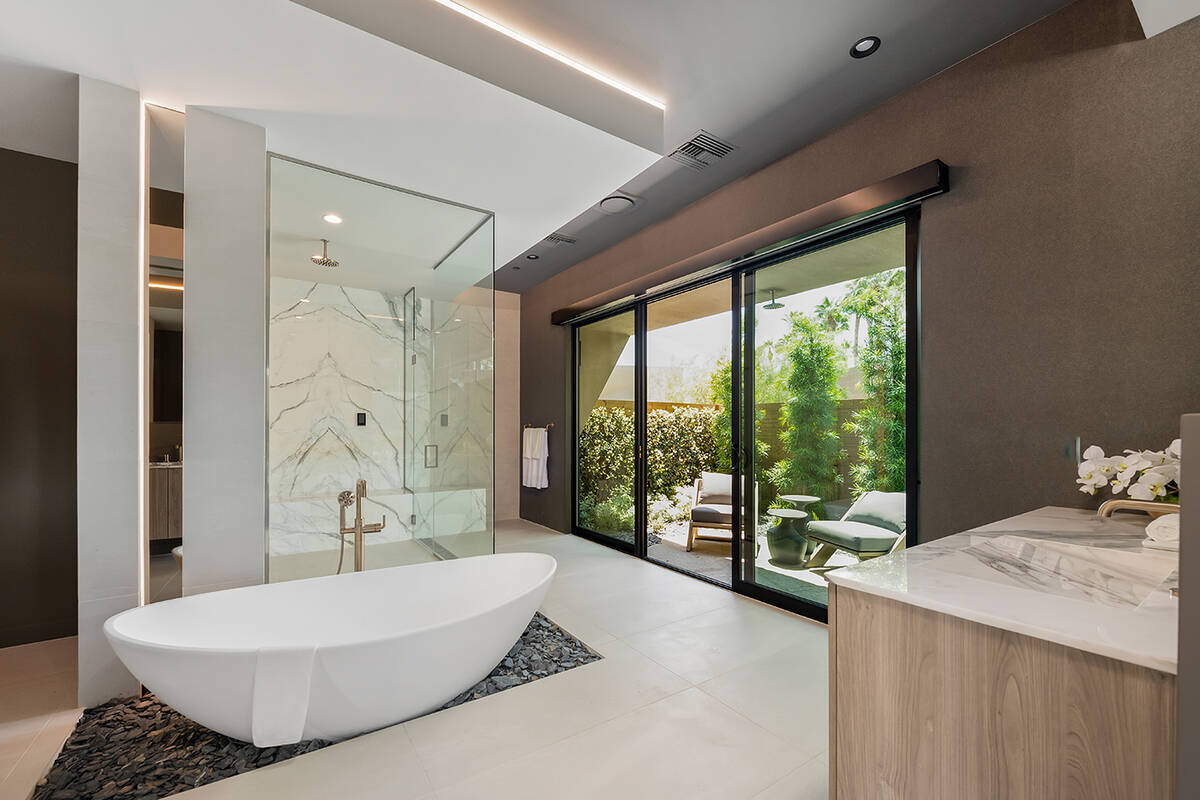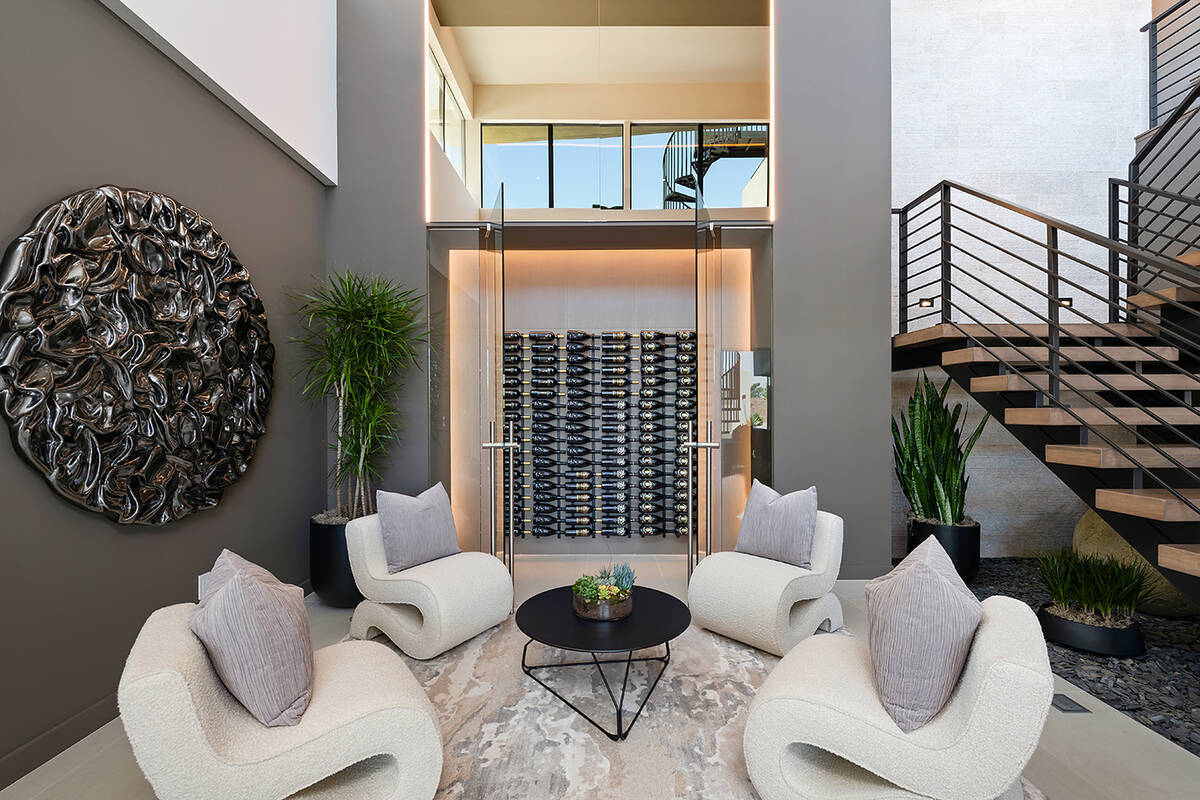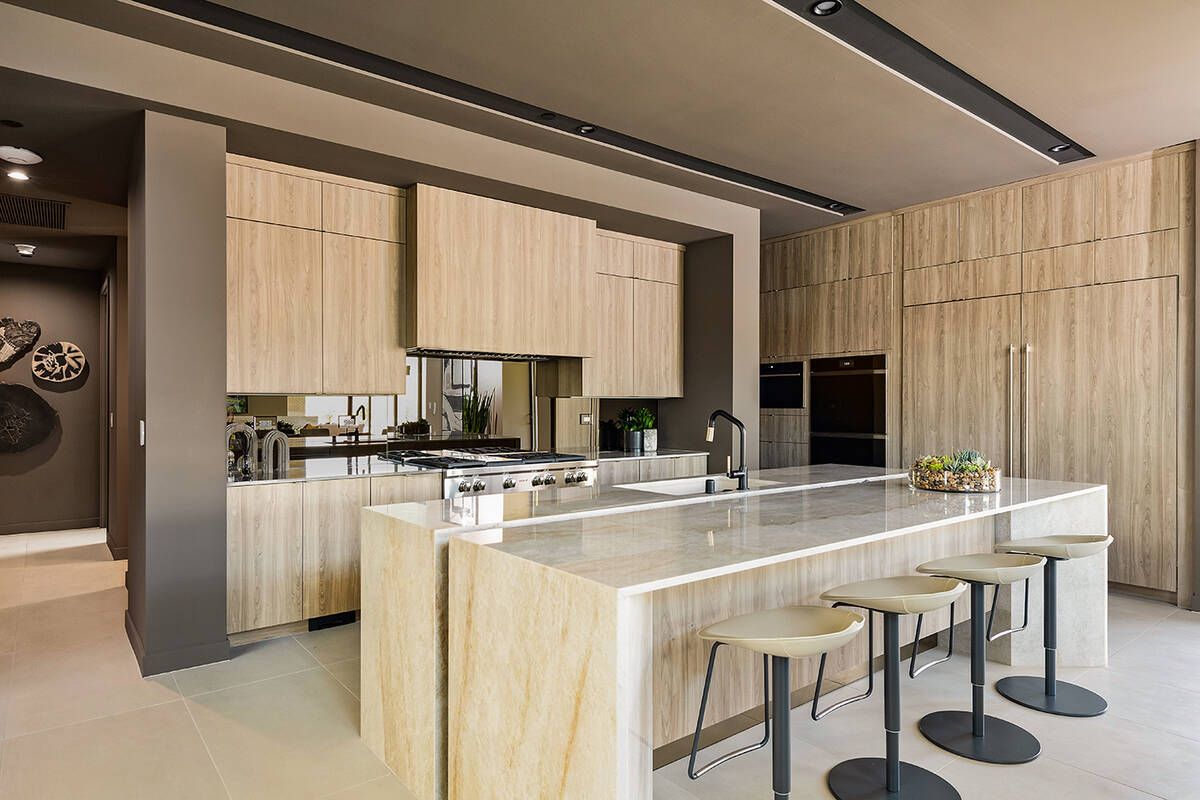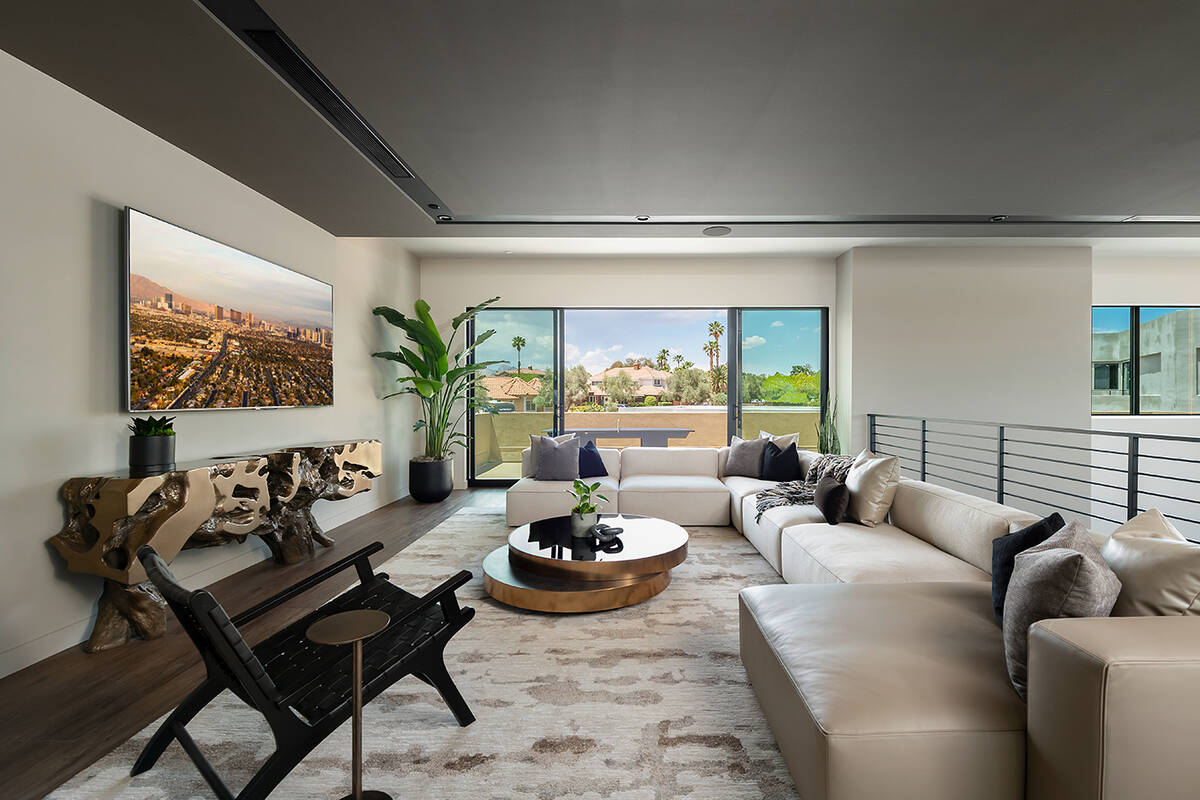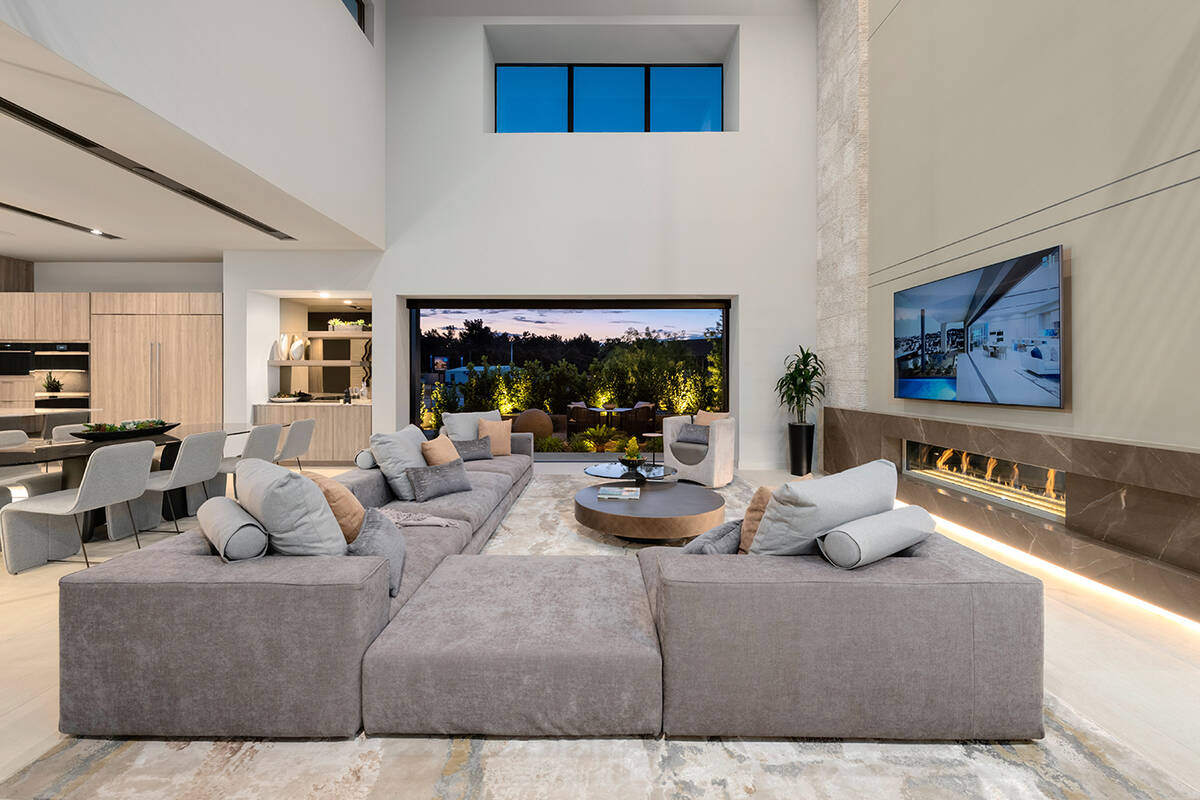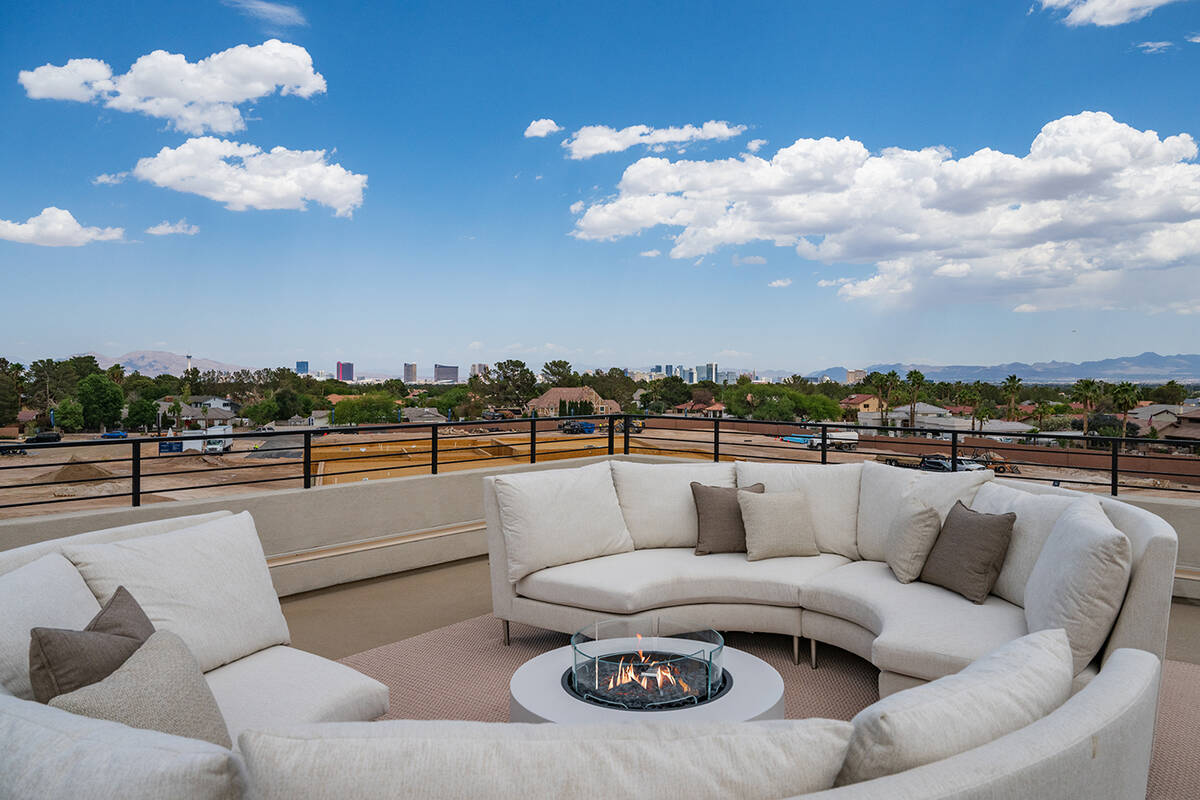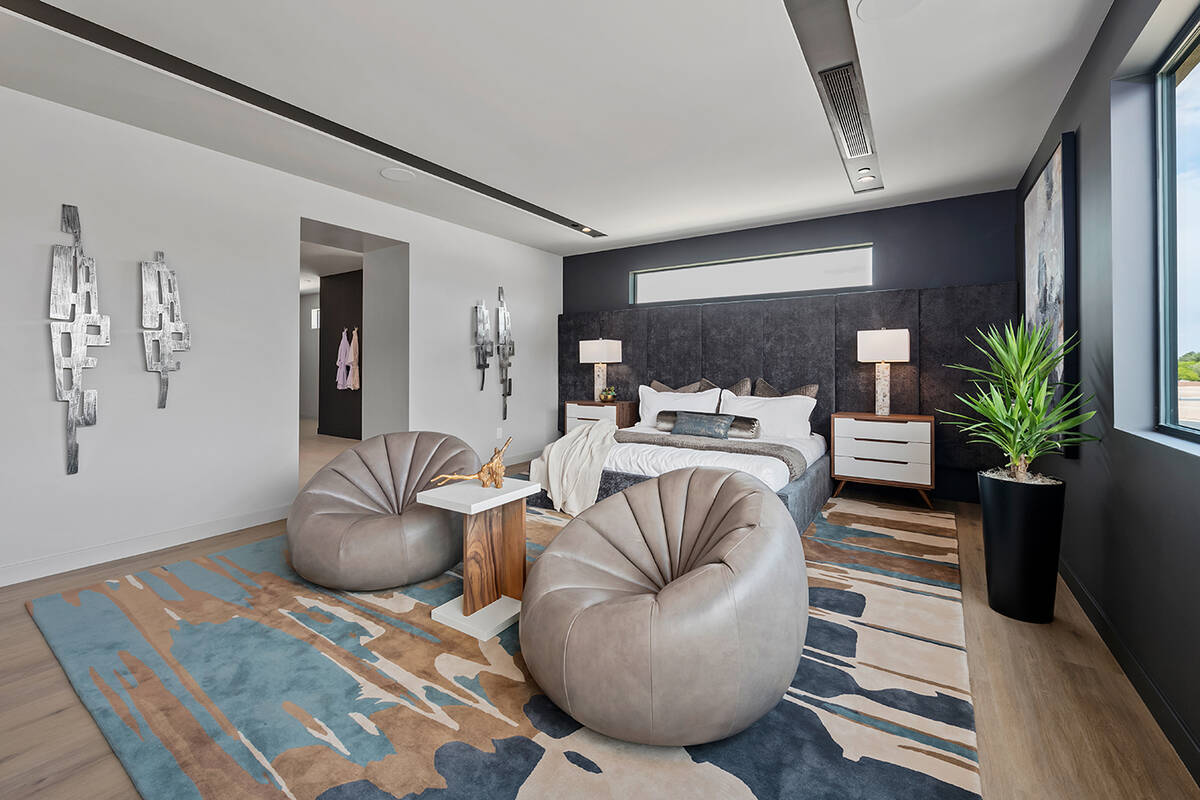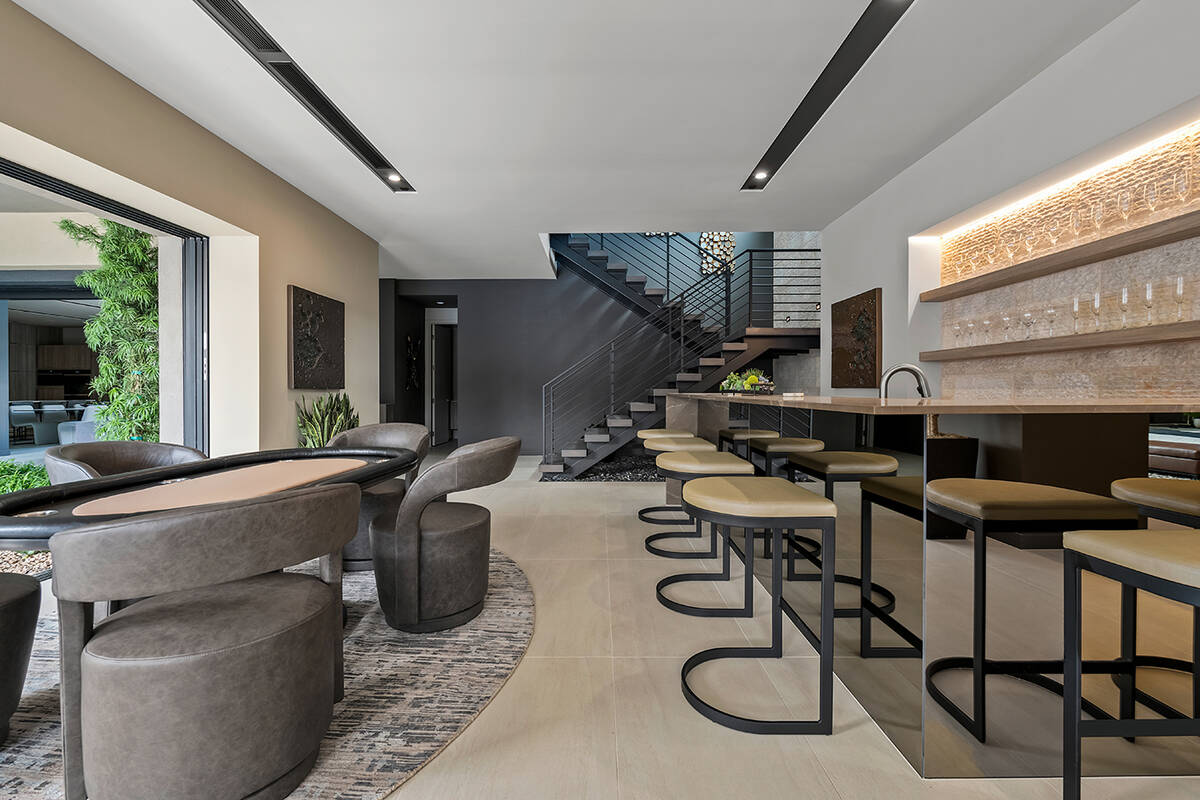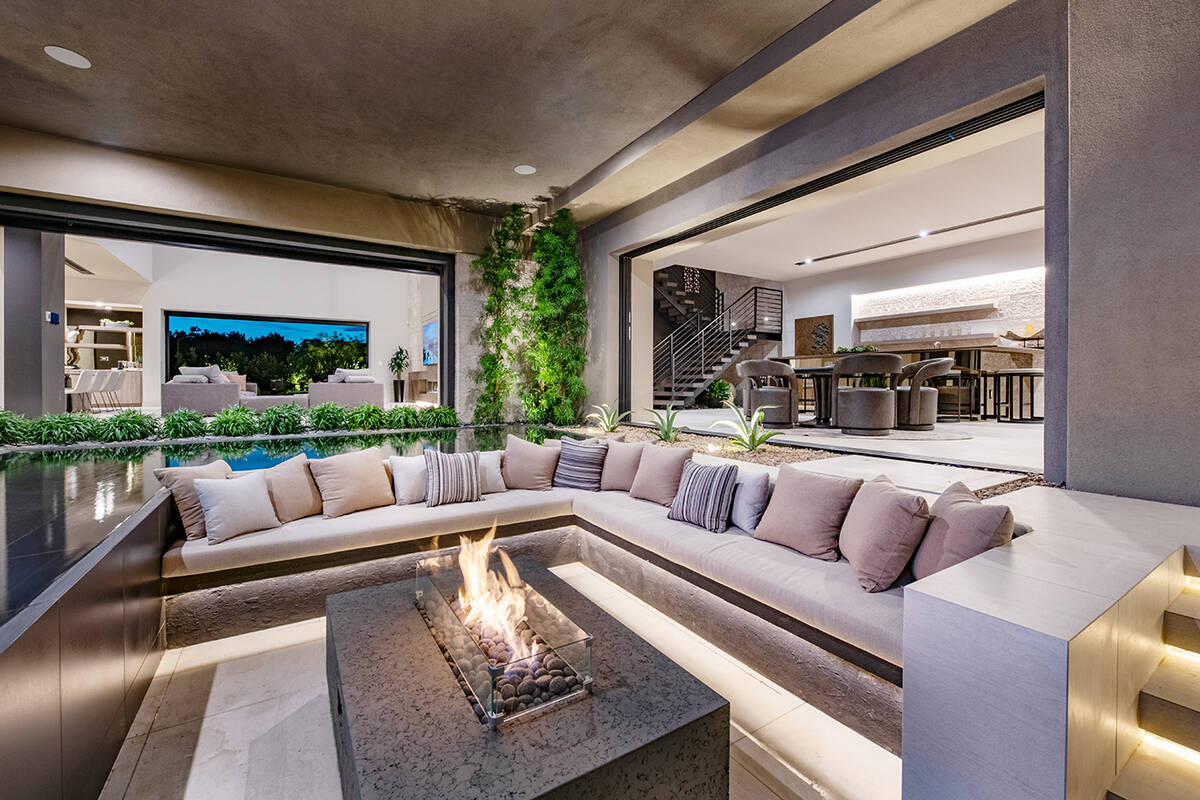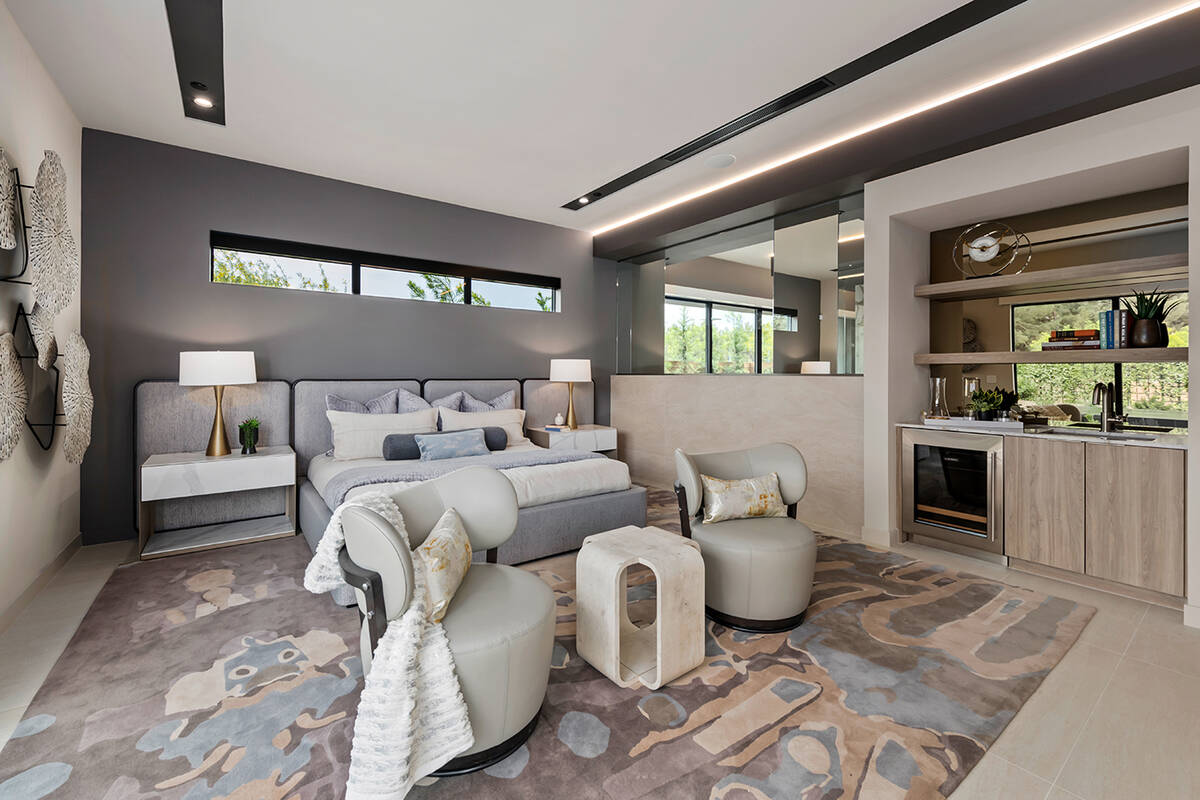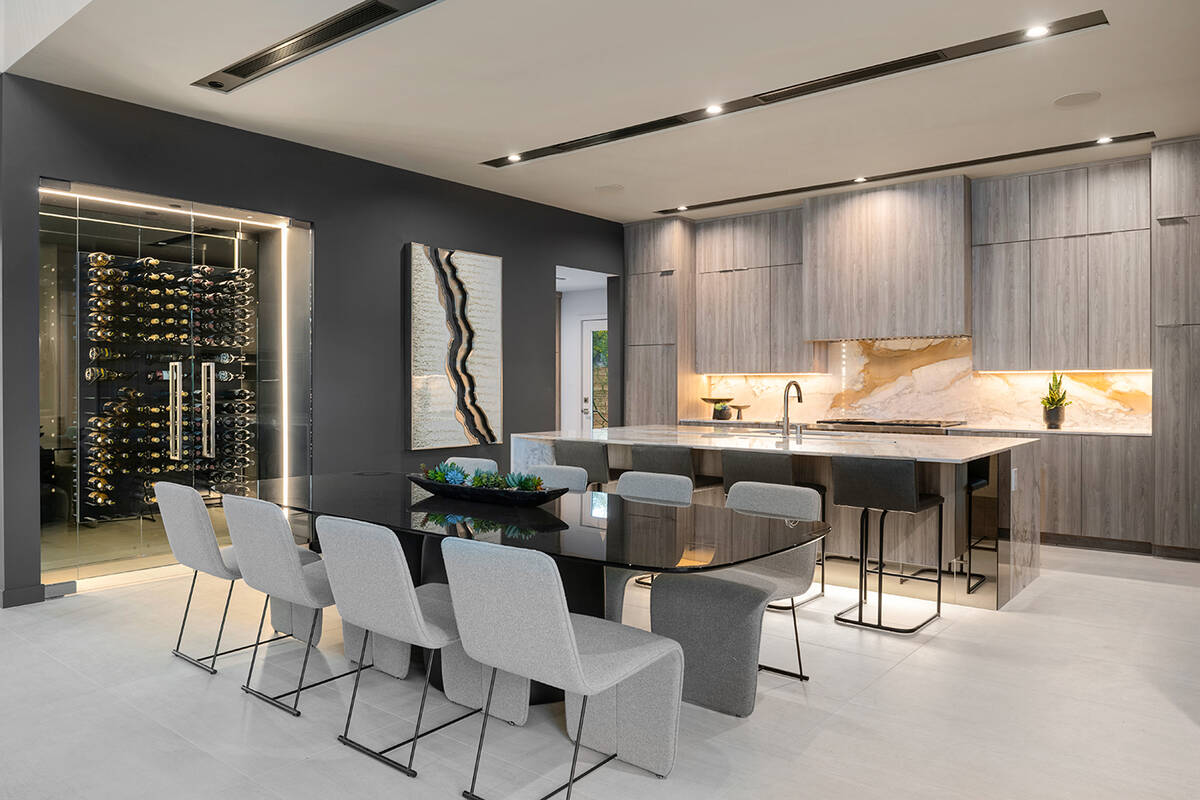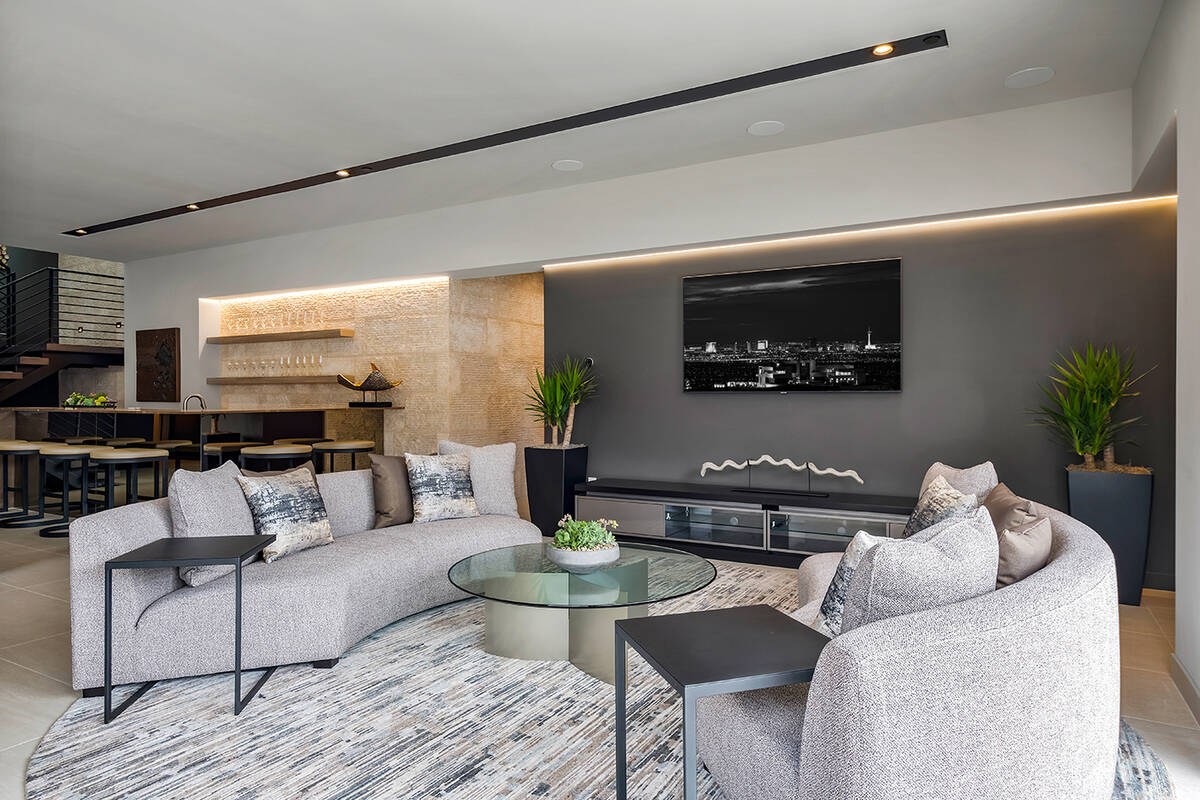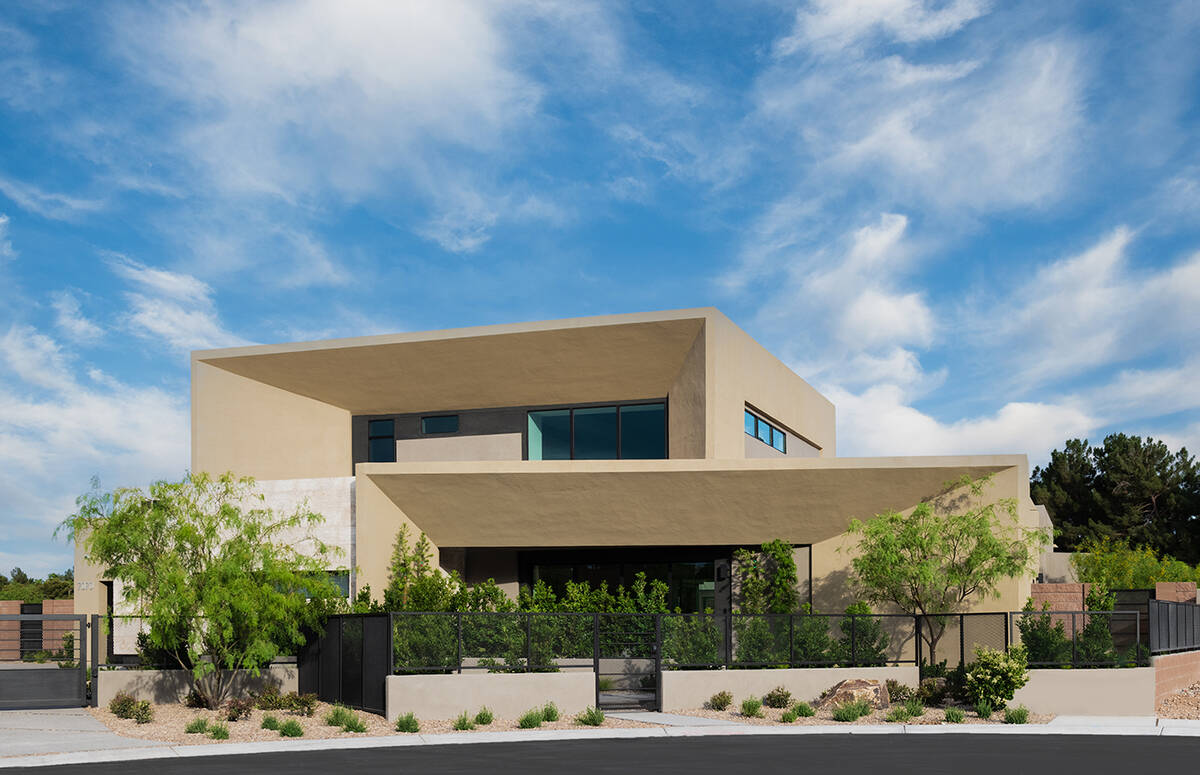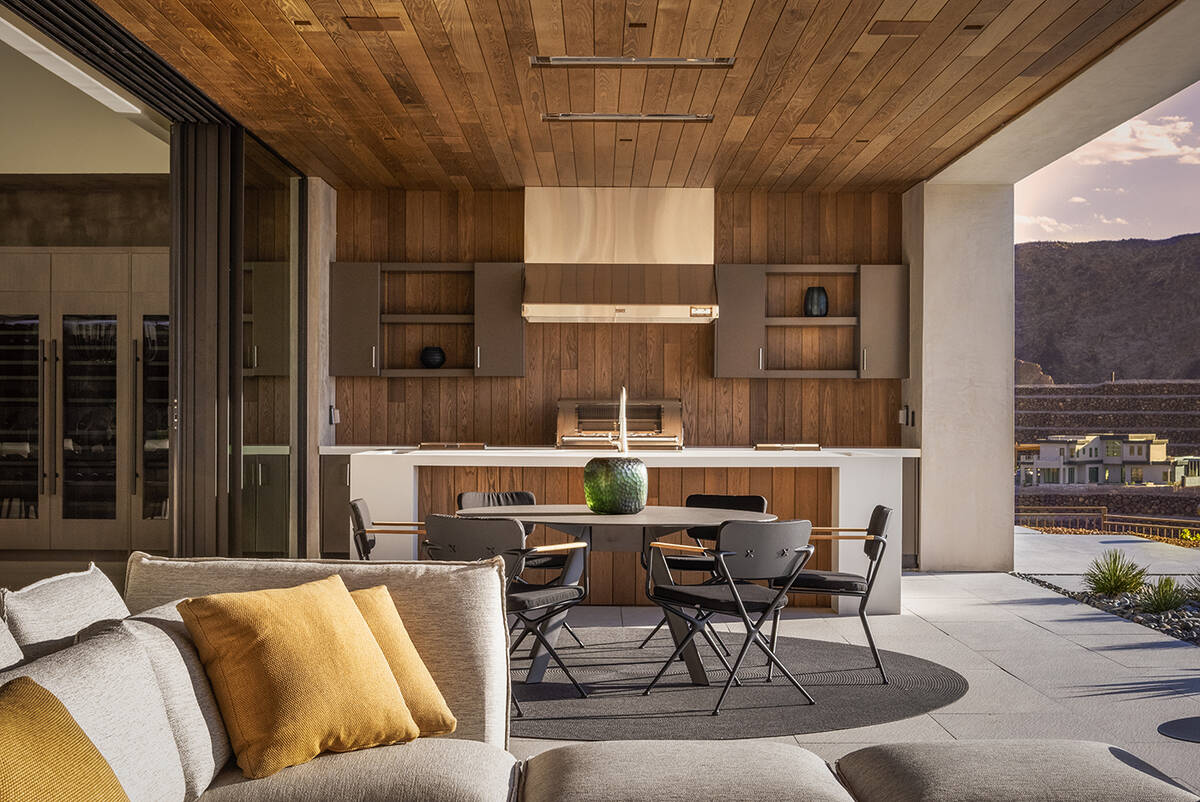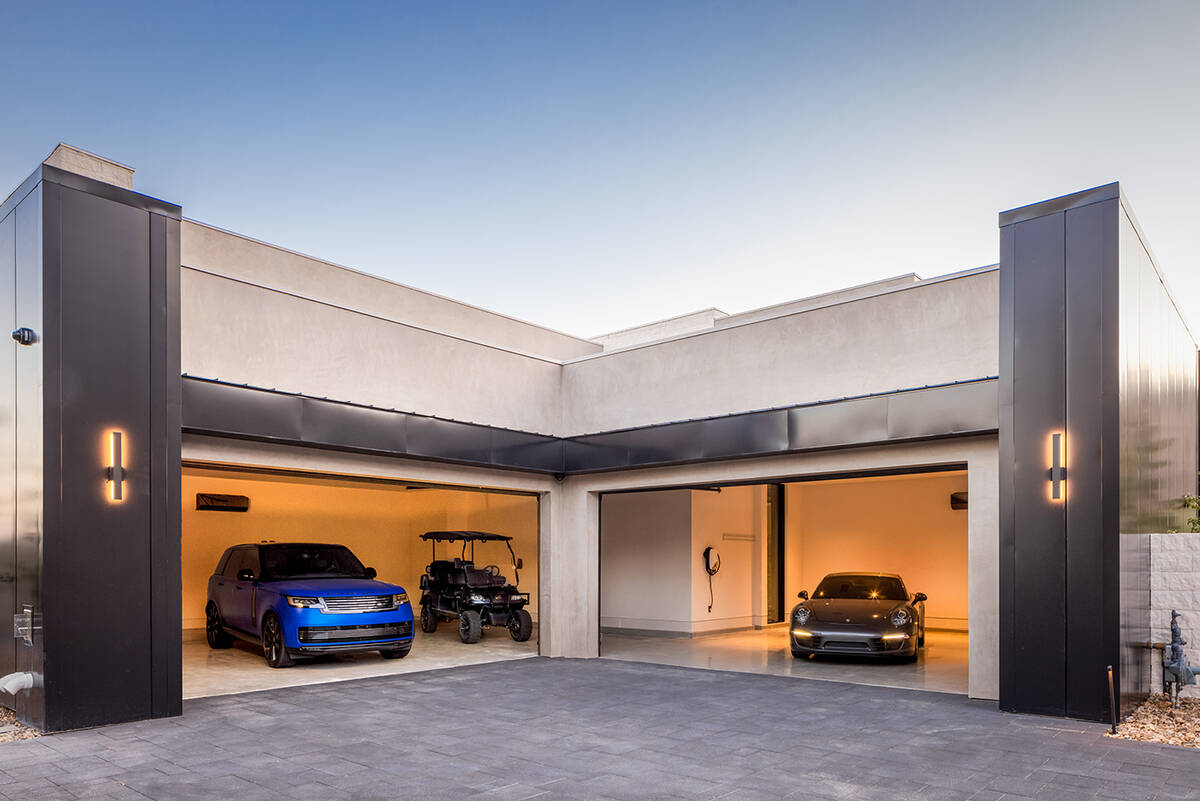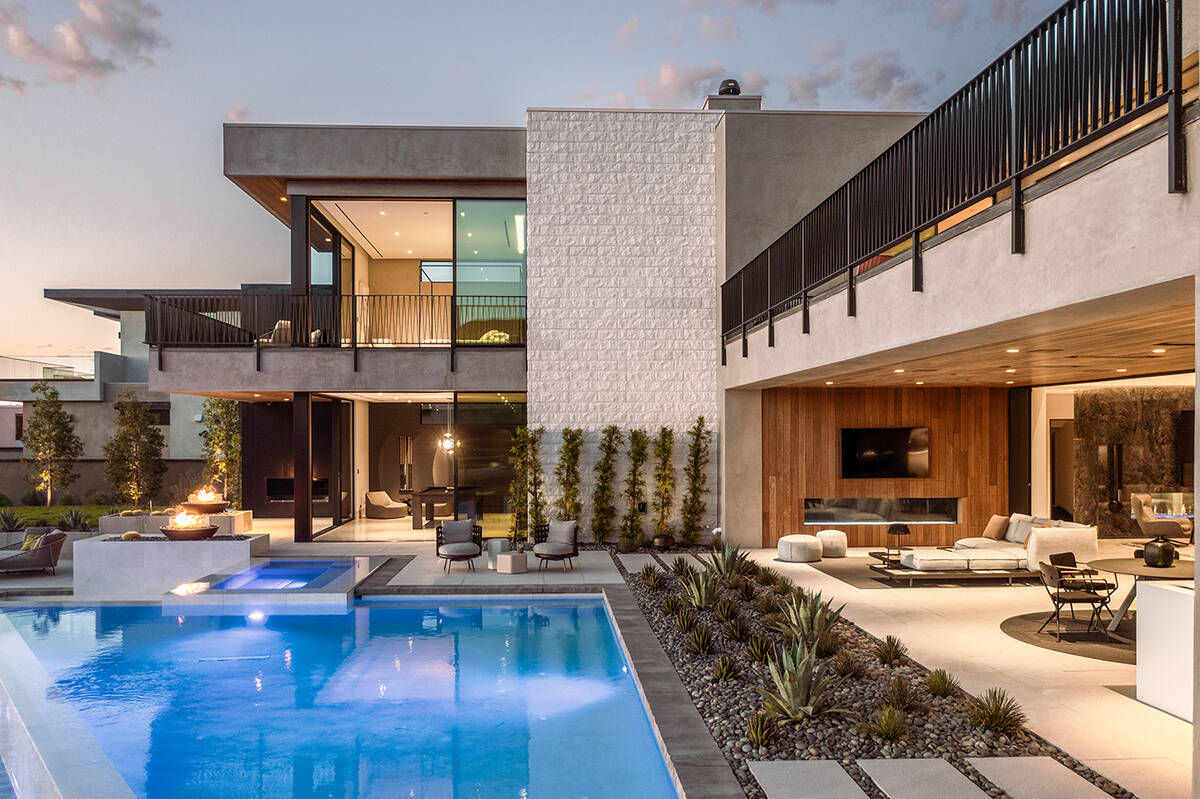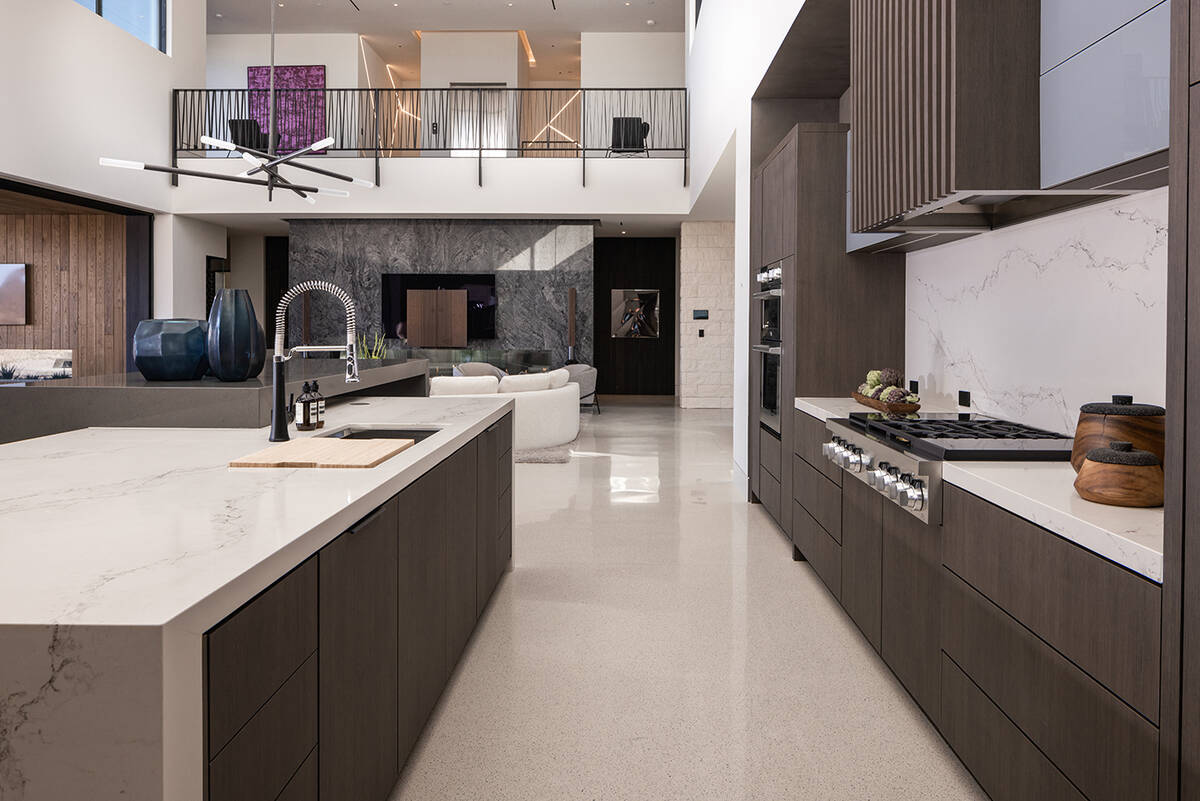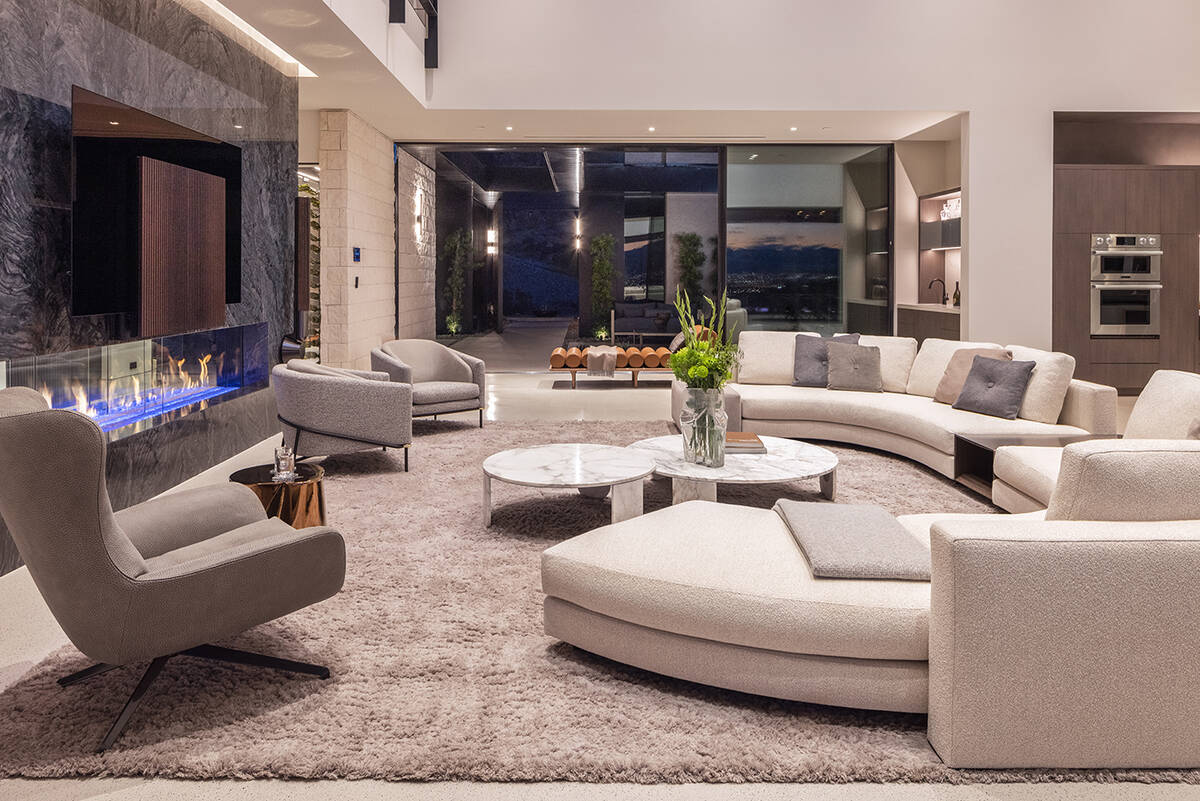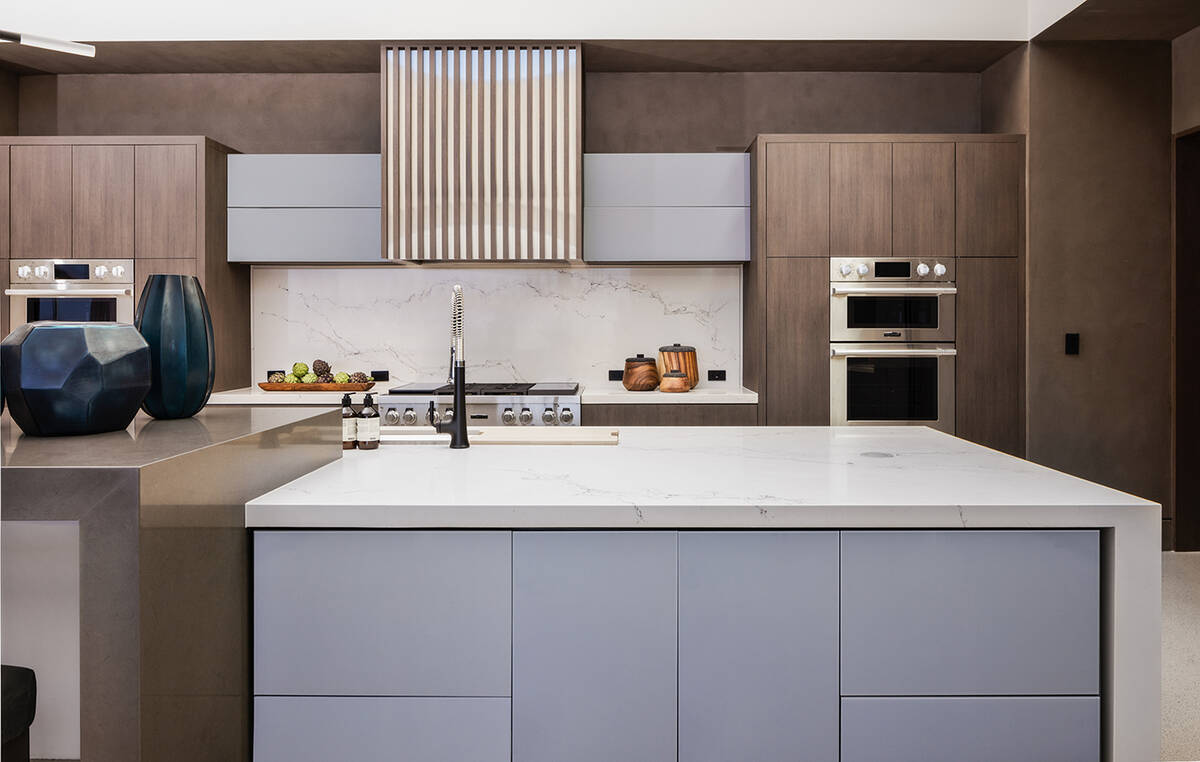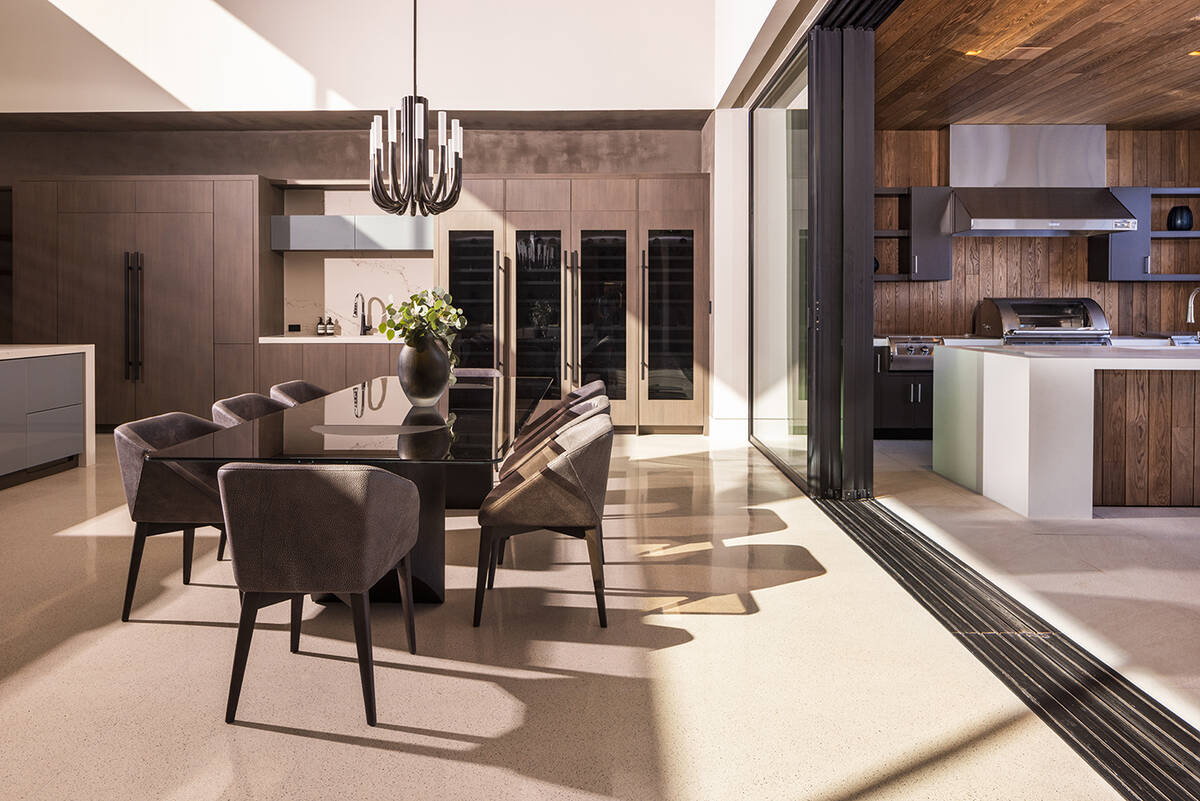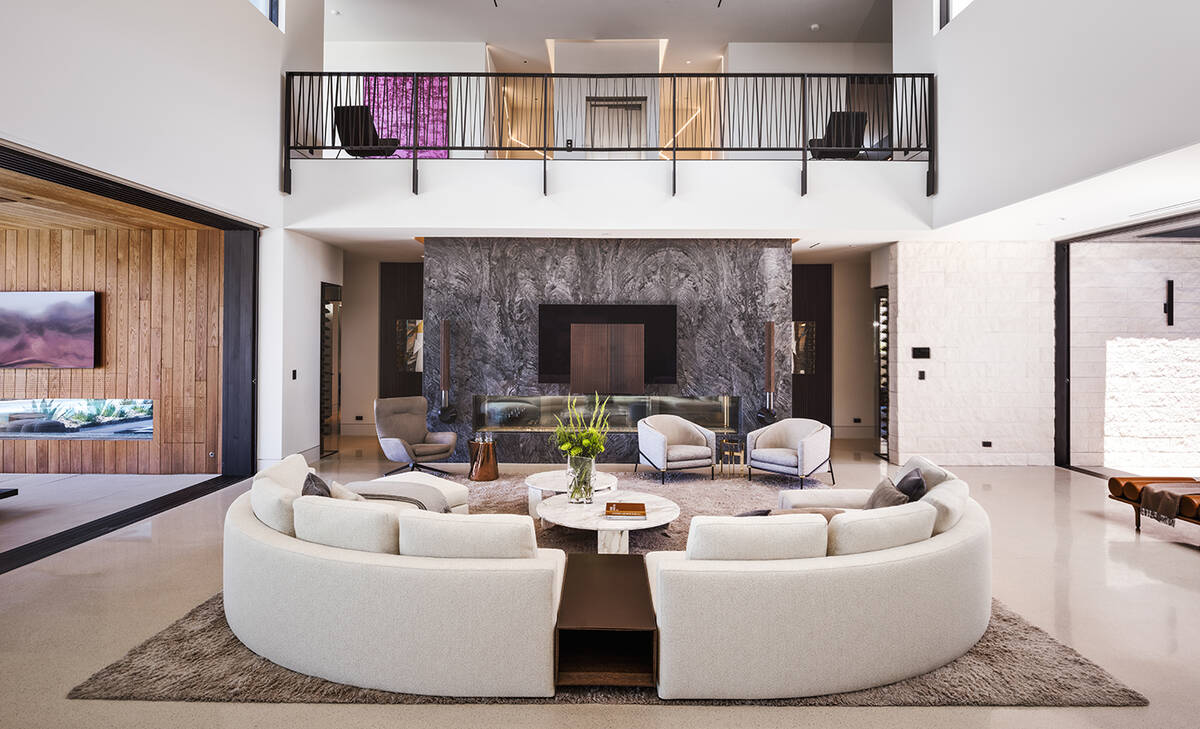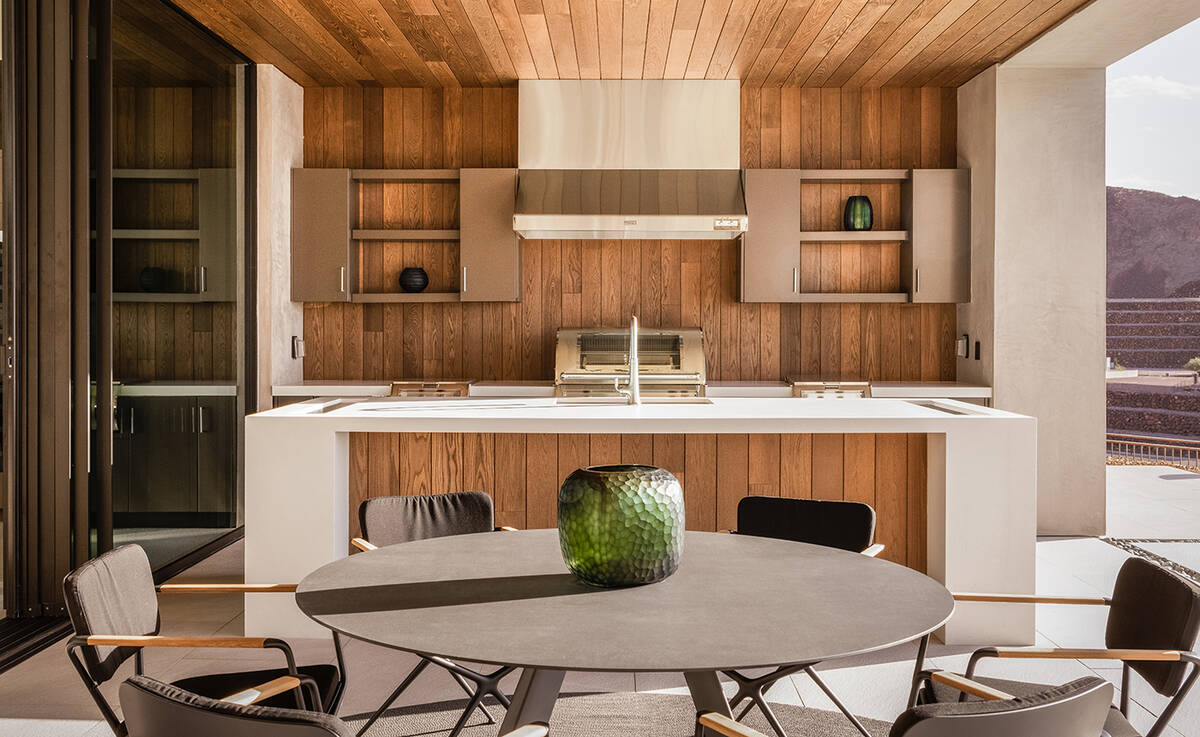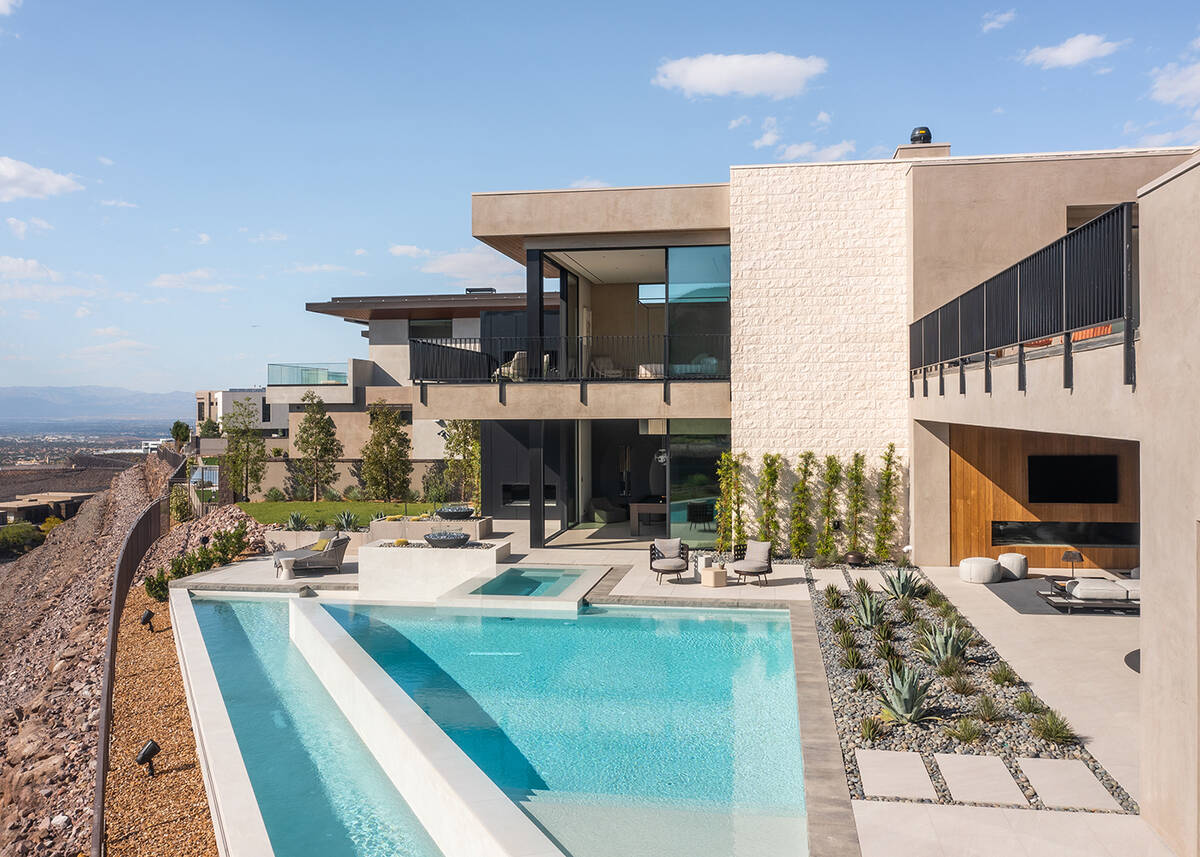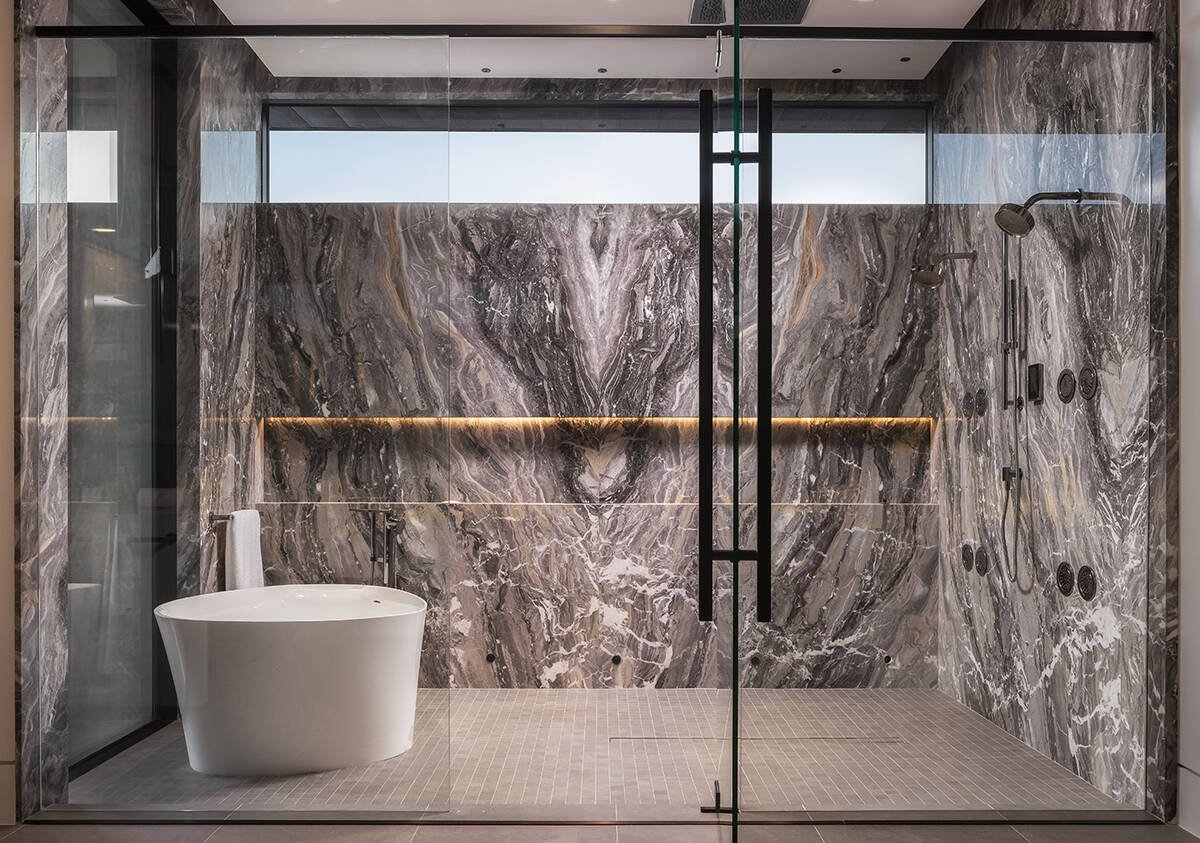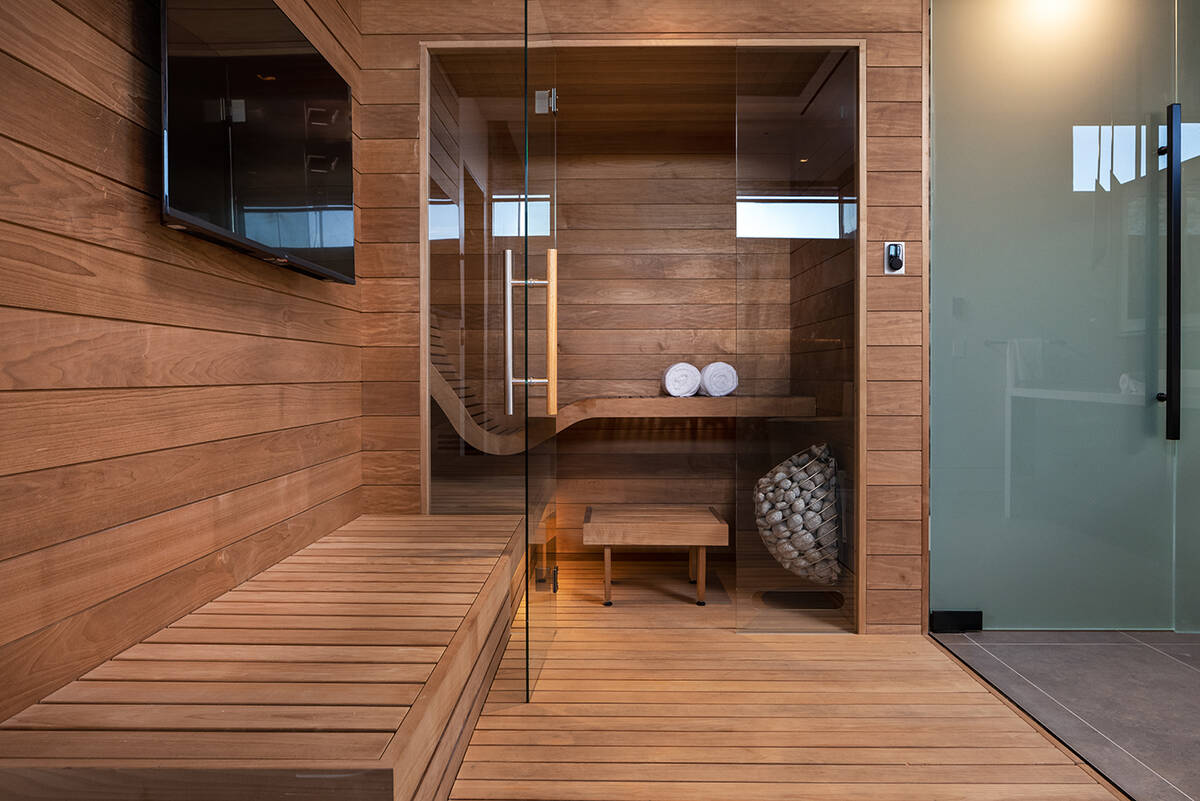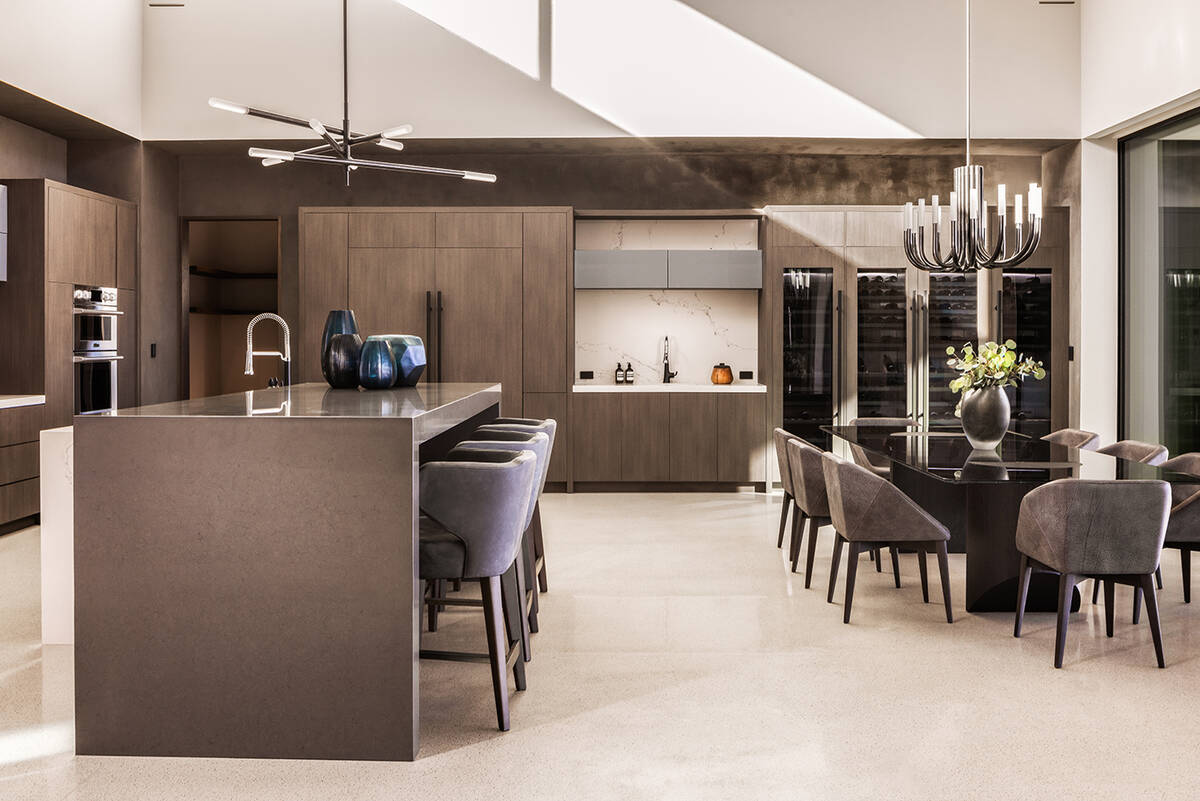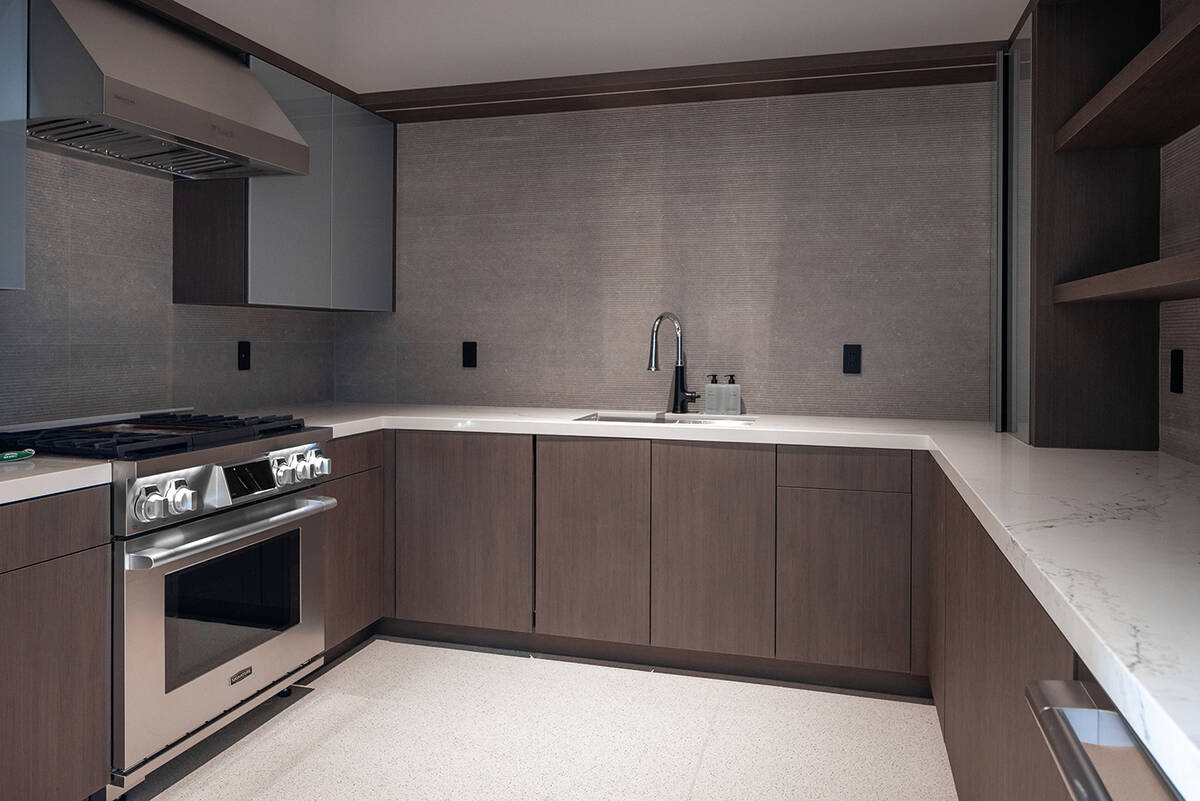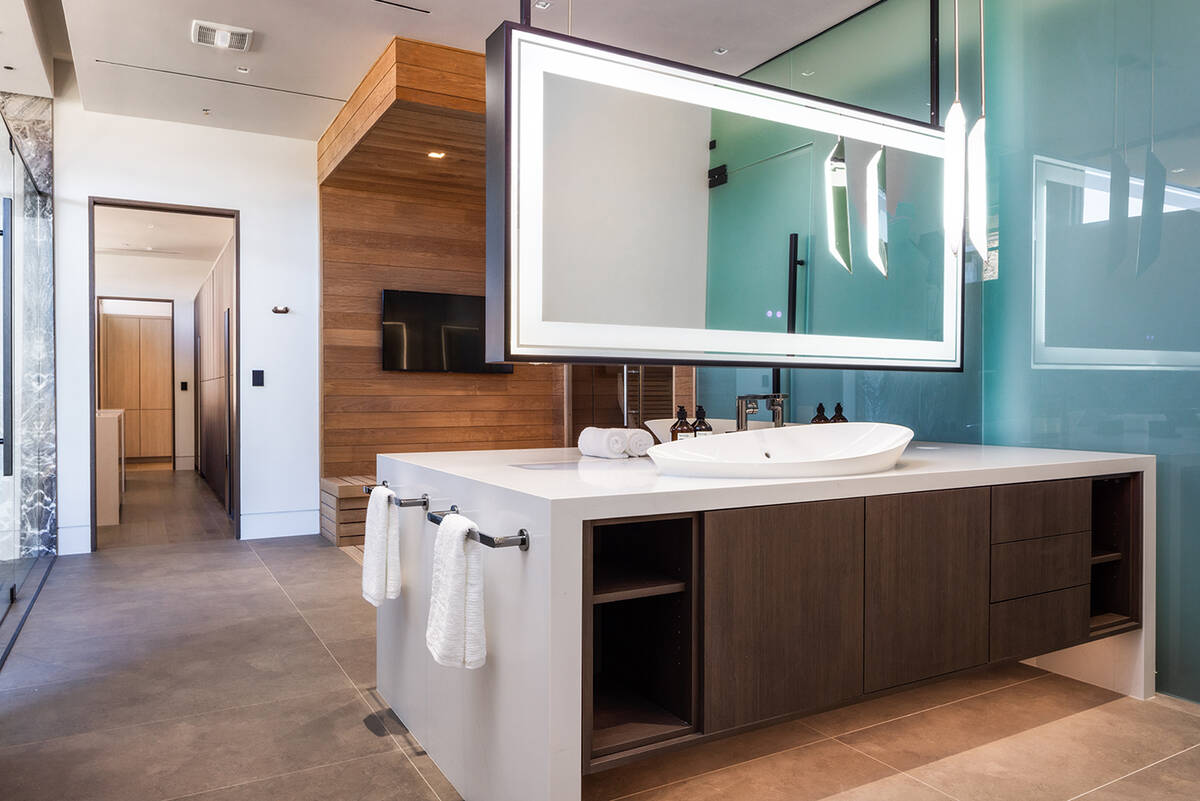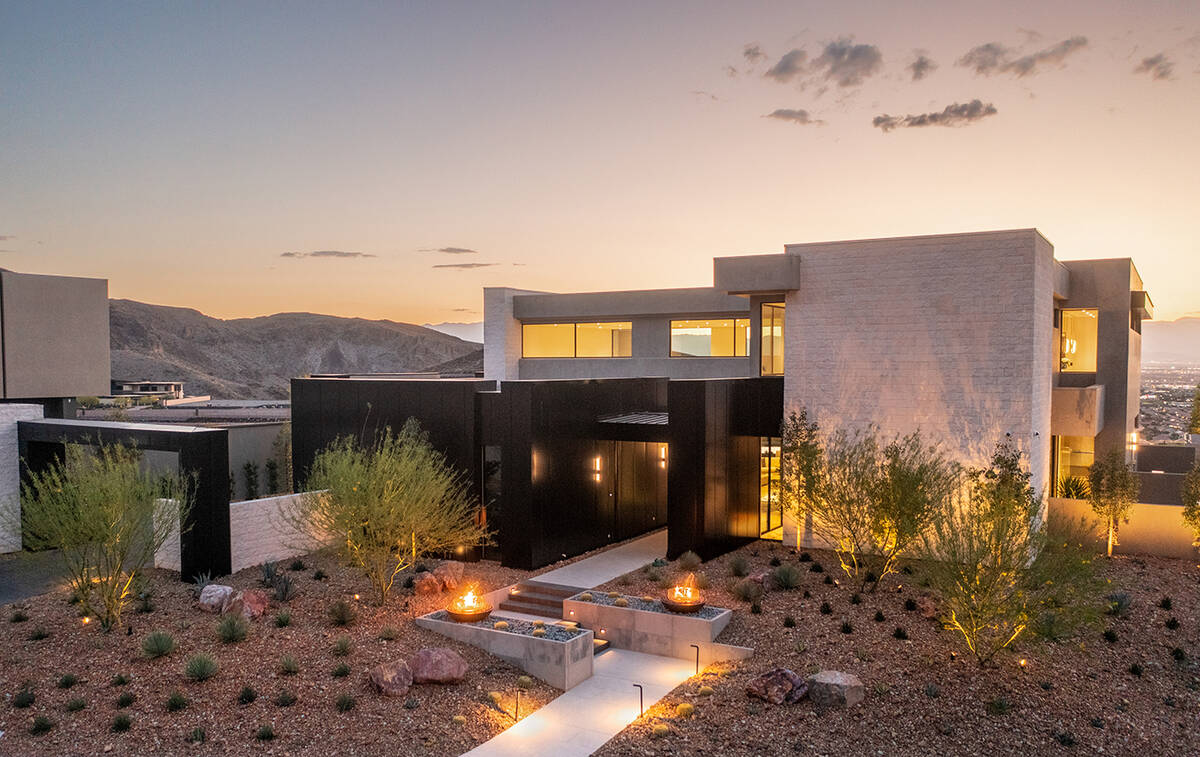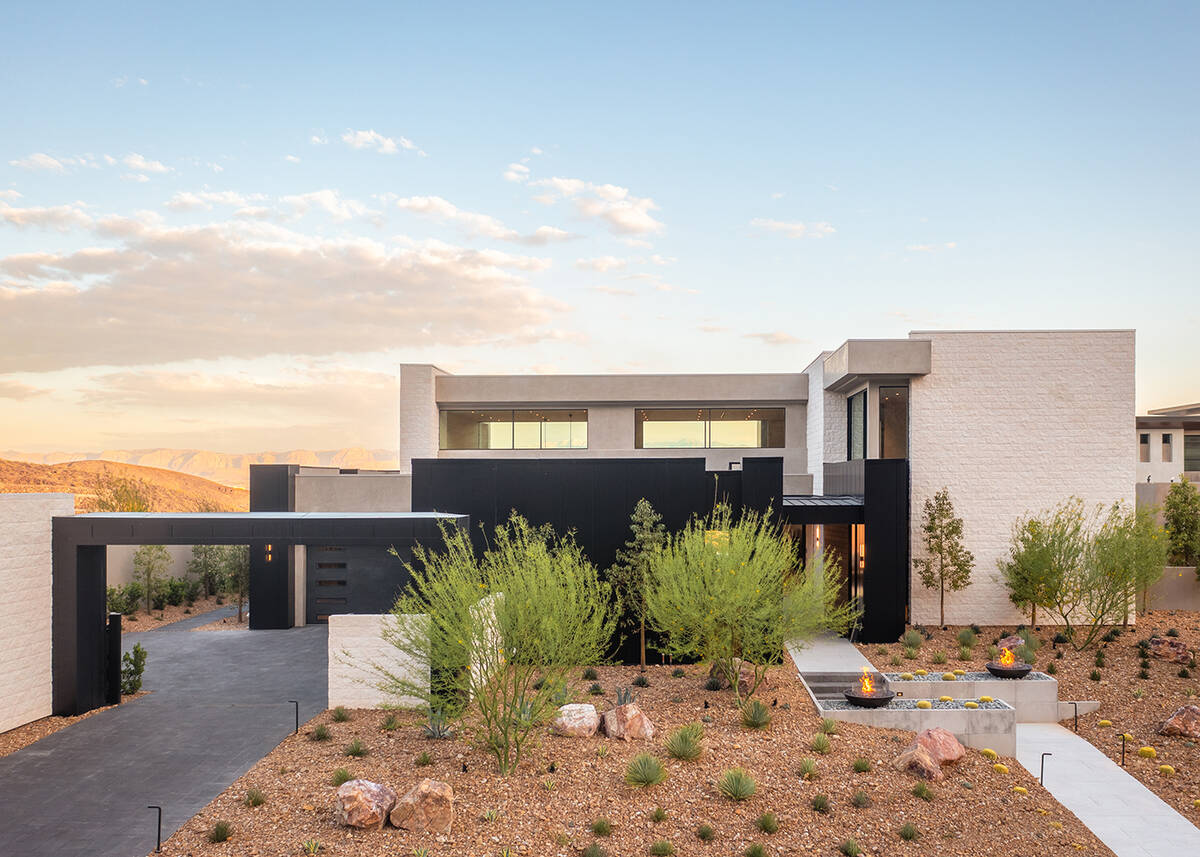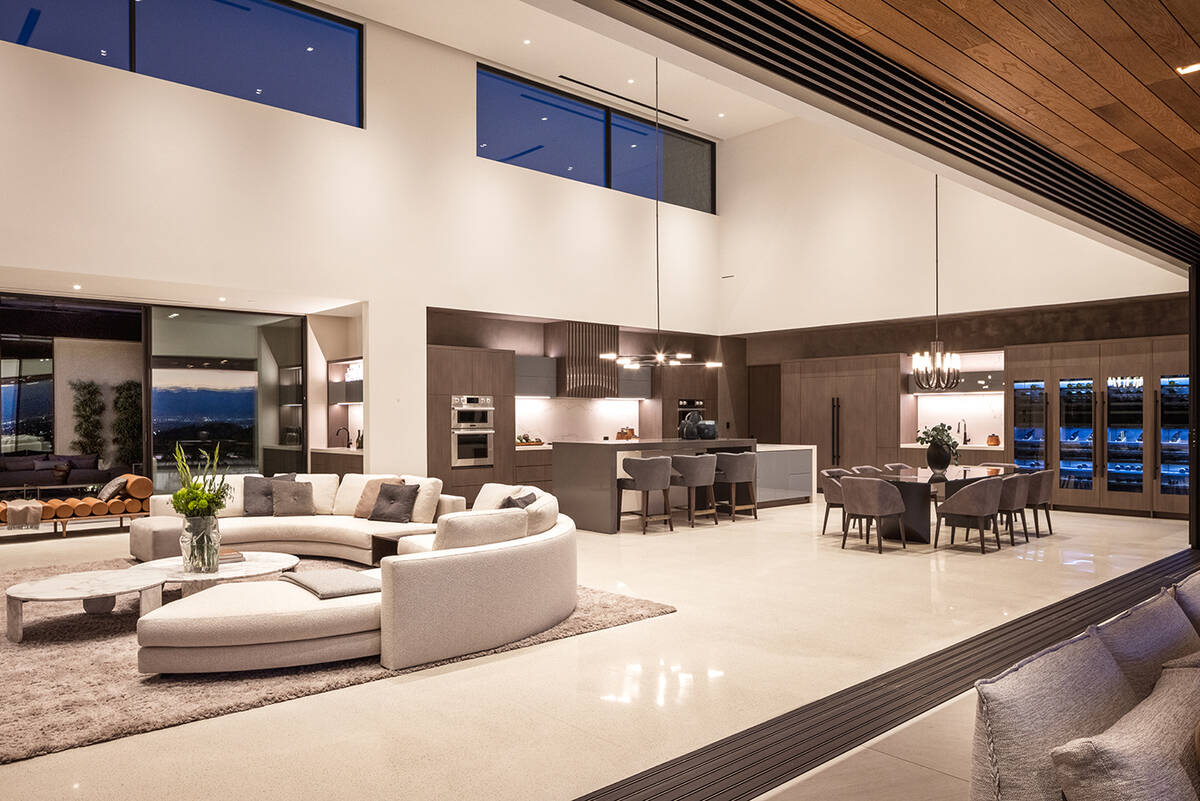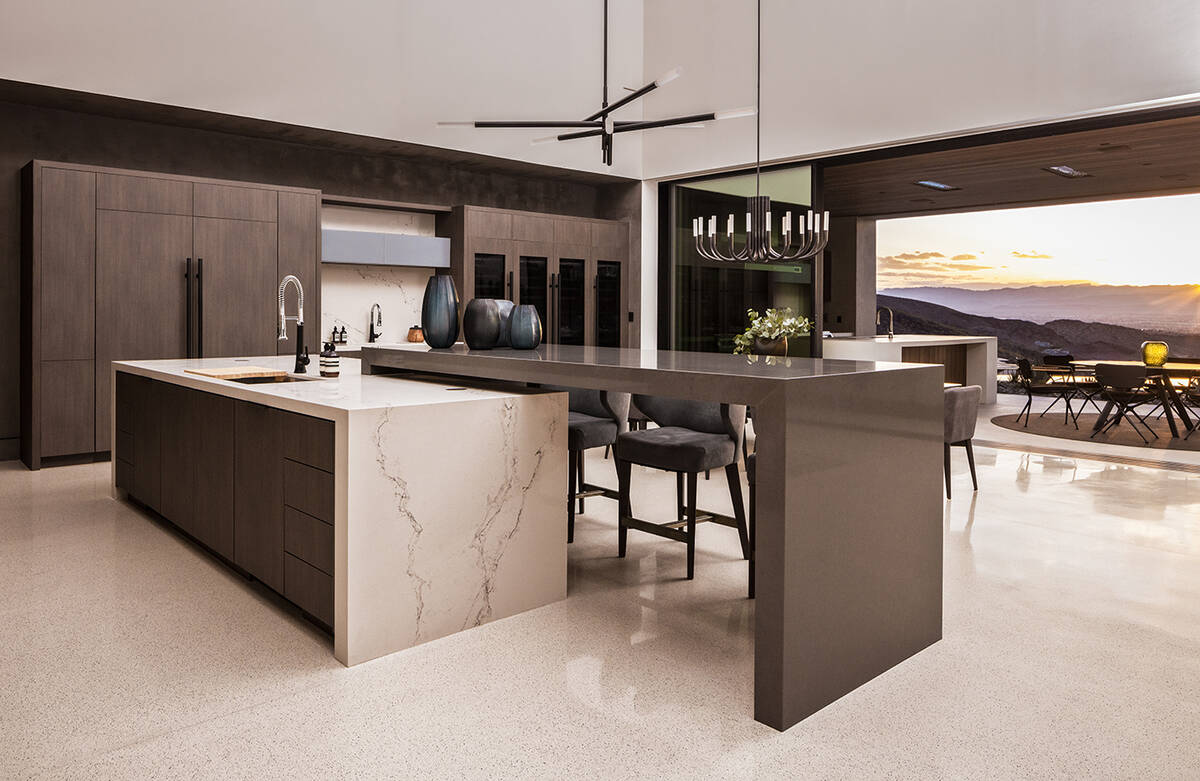 Las Vegas Valley homebuilders have a history of stretching their imaginations and creativity to design contemporary performance homes that thrive within the rugged Mojave Desert. Luxury homes can be opulent but also can be built efficiently to consume less resources like water, natural gas and electricity.
Blue Heron Prado and Oasi Communities
Tyler Jones and Blue Heron Design Build are developing two exclusive residential communities this year through the company's Nexus Division. Each home within the gated communities will be semi-custom and luxurious, but also energy-efficient and environmentally resilient. Blue Heron has trademarked its signature design style as Vegas Modern.
The Prado community will feature 18 luxury homes on Tenaya Road near West Desert Inn Road. The Oasi community will feature 24 homes near the historic Tomiyasu Lane neighborhood in the city of Henderson.
Blue Heron has designed and built four luxury-home models within both communities that are named Valle, Haven, Cresta and Sancta. Each floor plan from the company offers clients a wide variety of design choices, built on more than half an acre of land.
Living spaces range from a single-level, three-bedroom, 2½-bath home that start at 3,800 square-feet and a price of $1.8 million, up to a three level, nine-bedroom, 9½-bath mansion that encompasses 6,529 square feet and tops $5 million in price.
Though abundant in space, the envelope within each of these large homes is designed and built like a cocoon. The attic spaces are not vented but sealed and insulated with closed-cell foam that is sprayed in a two-coat system. Exterior walls contain blown-in cellulose while interior walls, bath areas, plumbing and storage spaces are filled with abundant insulation. Even the steel garage doors and foundation are sealed.
Flat rooftops are coated with reflective paint. Combined with the insulation in the sealed attics, this construction process creates air and heat barriers that shield the interior space from the desert sun and the ambient outside air temperature.
Windows and pocket doors throughout the home employ "low-emissivity" glass that can reflect ultraviolet and infrared light while allowing visible light to pass through to the interior. The passive, natural light that enters large windows and glass doors during the day combines with active LED lighting systems at night to provide a bright, cozy feel to the home that still maintains a comfortable internal temperature during the changing outdoor seasons.
Heating, ventilation and air-conditioning systems within the Prado and Oasi homes are rated at 16 SEER for the efficiency of their multizone systems throughout the rooms of the house. Nest smart thermostats allow residents continuous access to environmental controls that can be programmed and fine-tuned from their personal mobile phones, as well as from internal home controls through the Savant smarthome system.
Tankless, on-demand water heaters, Kohler water-efficient fixtures and smart sprinkler controllers in the outer yard spaces provide just the right amount of water distribution to thirsty residents and plants all year-round. A suite of elegant Thermador appliances handle cooking, cleaning and refrigeration chores while also being Energy Star-certified by the U.S. Environmental Protection Agency. Energy Star appliances conserve water and energy resources throughout the home.
Blue Heron's new-home communities are built to design standards specified by the U.S. Green Building Council through its Leadership in Energy and Environmental Design program.
"Tyler Jones has followed a philosophy of biophilic design. How can a home make a person feel better?" said Chris Beucler, president of the Nexus Division at Blue Heron.
"Buyer interest has focused on energy, wellness and the ability to work from home. We are adding wellness features to our option packages that include spas with a cold plunge and infrared saunas. The standalone casita was designed with a separate access that can be used as an office."
The integration of organic plant life with natural elements of stone, water, wood and fire throughout each home contributes to Blue Heron's comforting biophilic design approach and a seamless indoor/outdoor experience.
Studio g Architecture and Luxus Design Build
Michael Gardner, owner of studio g Architecture and Luxus Design Build, was a featured speaker during the Inman Luxury Connect conference at the Aria resort in Las Vegas during August of this year.
His presentation, "The Future of Luxury Sustainability and Why It Matters," compared a performance home to a fine-tuned Ferrari sports car, where many of the valuable features of the vehicle are hidden under the hood.
"The word 'custom' is thrown around in the luxury market," Gardner said. "The home should be personal to the owner. Luxury is a lifestyle. Sustainability is a lifestyle."
Gardner builds homes with designs that influence buyers to combine sustainability and luxury together into one holistic lifestyle, but also knows that he must enhance the quality of life for his customers by finding out what they really want from their luxury home.
He asks potential buyers to consider what they are putting into their home ecosystem in the same way as the foods they consume and the clothes they wear affect their bodies. After the COVID-19 pandemic, wellness and health choices have led to a generational change in lifestyle decisions.
"The younger generation of millennials prioritize sustainable building for social responsibility," Gardner said. "That's the kind of level of thought for a real luxury design.
"Start with the right bones and fundamentals. Limit south-facing windows. Balance the sun's angles and natural light with the right proportion of glass to wall structures but limit the sun's heat. The insides of the walls of the home have the most effects on passive heating and cooling. Water conservation is incredibly important, especially evaporation from outside landscape irrigation and swimming pools."
Gardner also said real estate industry professionals could help educate luxury homebuyers about the benefits of sustainable design by including these features when writing their listings.
The return on investment to add $100,000 onto a multimillion-dollar purchase to increase performance within a luxury home over its lifetime may not be as visible as other custom product offerings like bed and bath fixtures, stone finishings or entertainment systems.
More insulation in walls, a sealed thermal envelope, multilayered glass windows with argon gas and low-emissivity coatings, efficient plumbing, smarter HVAC and environmental controls, air-quality maintenance, natural light balance, low-VOC paint and a healthier living environment are not always immediately noticeable, even with the help of professional rating systems like LEED, HERS, SEER, Energy Star, Net Zero Ready Home and other building performance measurement standards.
Auditing Home Energy Usage
Les Lazareck graduated from the University of California at Santa Barbara with a degree in mechanical engineering and moved to Las Vegas almost two decades ago. He started up Home Energy Connection as a company that performs energy assessments on residential homes and commercial buildings.
Lazareck has worked with local homebuilders as a building performance specialist to help them measure, certify and achieve construction efficiencies for energy usage defined by government building programs. An energy audit inspection can look for leaks in the building envelope due to gaps in insulation or at sealing points around doors, windows, plumbing, fireplaces and ventilation systems.
Inadequate insulation can be detected with an infrared thermal imaging camera that can visualize temperature hotspots during the summer or colder areas during wintertime. A blower-door test pushes negative pressure through a home to check for air leaks at critical sealing points. A duct test also checks for leaks around the joints of the HVAC air ducting system.
There are multiple certification programs for performance homes from government agencies, building trade organizations and nonprofit organizations that provide training, guidelines and checklists for energy auditors.
In addition to the Energy Star program administered by the U.S. Environmental Protection Agency, the U.S. Department of Energy also administers a Zero Energy Ready Home program. To earn an Energy Star certification, a home must be at least 15 percent more energy efficient than a standard reference home built to the 2004 International Residential Code.
According to the Home Energy Connection website, more than 65 percent of all new homes within Southern Nevada are now built to Energy Star standards.
The Zero Energy Ready Home program from the U.S. Department of Energy focuses on residential buildings that are constructed to conserve energy and are matched with renewable energy generation systems like photovoltaic solar power and battery storage systems. A Zero Energy Ready Home is designed and built to generate as much energy as its residents consume and is usually about 40 to 50 percent more efficient than a standard home.
The U.S. Green Building Council has created a Leadership in Energy and Environmental Design program. The organization provides a checklist of features that rate building projects with silver, gold and platinum awards, when different levels of efficiency and environmental benefits are achieved by a builder.
The Residential Home Network organization has developed a Home Energy Rating System index that compares newly built homes to a standard reference home.
The National Association of Home Builders also promotes an energy rating system through its National Green Building Standard. This program is focused on certifying the efficiency of single-family and multifamily residential buildings, remodeling projects and land developments.
More information about how to understand and navigate energy-efficiency rating programs, along with the energy auditing and assessment services provided by Home Energy Connection, can be found at the company's website at homeenergyconnection.com/
Financial Incentives for Resource Conservation
Financial incentives in the form of rebates, tax credits, free assessment services and energy-saving products are available from local utilities and government agencies to help homebuilders and homebuyers realize more effective resource conservation.
NV Energy administers a PowerShift program that offers energy assessment inspections and appliance evaluations to homeowners at no cost, as well as free smart thermostat installations, LED light bulbs and HVAC air filter replacements, nvenergy.com/save-with-powershift.
Southwest Gas provides an Energy Savings Portal that includes a Home Energy Analysis program for its customers, swgas.com/en/save-money-and-energy.
The Southern Nevada Water Authority offers Water Smart programs that provide rebates and coupons for landscape irrigation controllers, leak detectors, commercial car washes and shade tree plants, as well as buyback incentives for unused grass turf, snwa.com/rebates/wsl/index.html.
The Inflation Reduction Act of 2022, passed by Congress and signed into law by the Biden administration, has created multiple programs that incentivize energy-efficiency improvements to residential homes and commercial buildings.
These include the HomeOwner Managing Energy Savings and the High-Efficiency Electrified Home rebate programs, as well as investment tax credits for the installation of renewable energy products.
The website of the U.S. Internal Revenue Service is a good starting point to find more detailed information about the financial incentives available to homeowners and homebuilders for each of these federal programs, irs.gov/credits-and-deductions-under-the-inflation-reduction-act-of-2022.
Living in harmony with the Mojave Desert can provide a more sustainable lifestyle for every one of its residents while also saving money, time and resources.