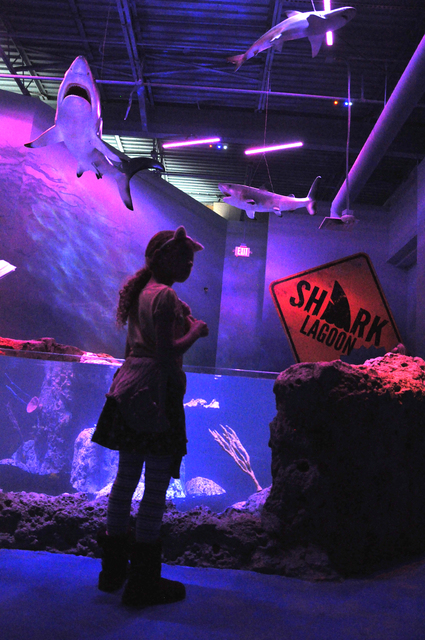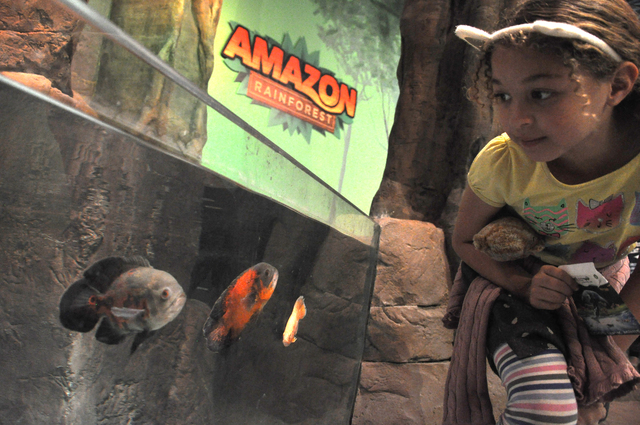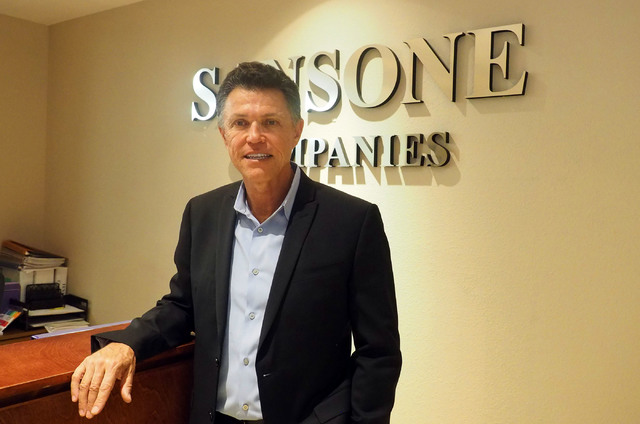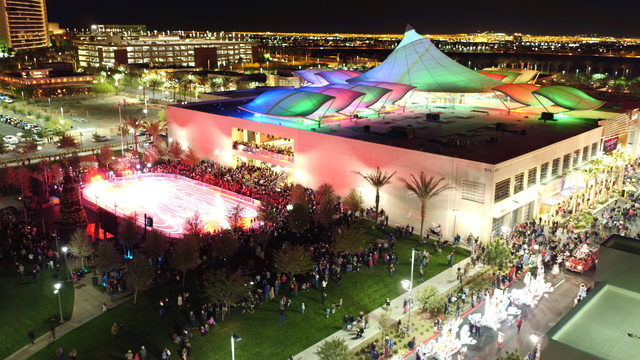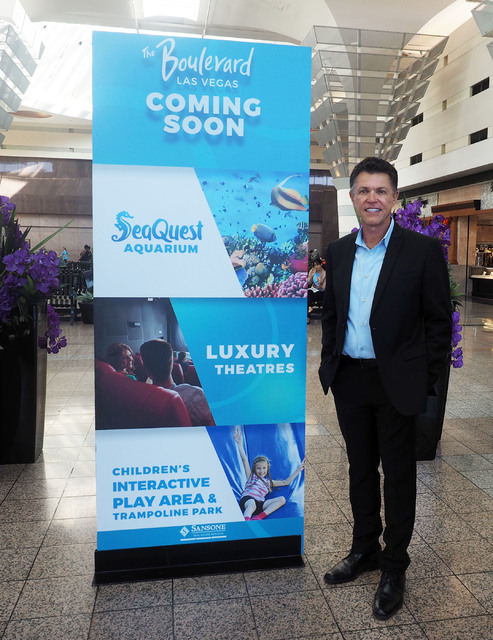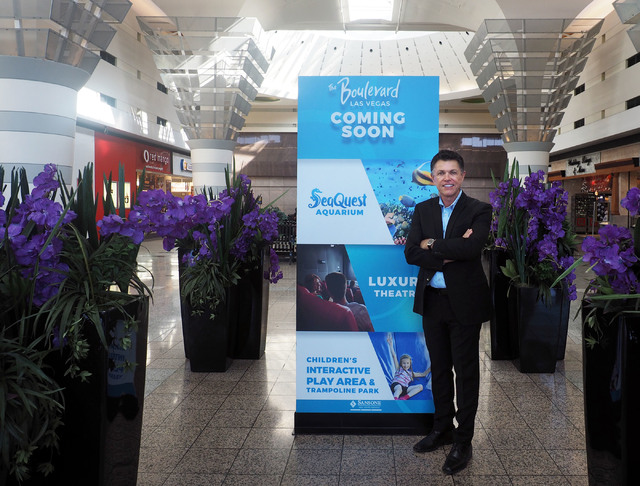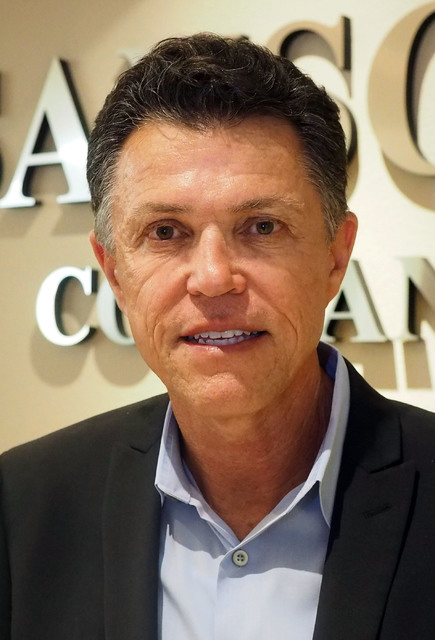 Is the mall as we know it on the road to extinction? Las Vegas' brick-and-mortar retailers largely have had a positive sales year, but regional mall operators are increasingly employing innovative strategies to combat oversaturation and the rise of e-commerce.
Retailers will see a strong fourth-quarter holiday sales period — 3.6 percent revenue growth from 2015 — if the Los Angeles-based CBRE Group's expectations are correct.
"This reflects the consumer fundamentals that have been building, including wage and job growth that are enabling consumers to spend," said Melina Cordero, CBRE Head of Retail Research for the Americas.
Decline of an institution
An average of 140 malls were erected each year in the United States through the 1990s, but popularity waned. In 2007 — for the first time in half a century — no malls were built in the United States.
An estimated 200 of the country's 1,300 malls will soon be out of business, a Financial Times' analysis shows. One factor in this projected decline is the clustering of shopping centers that create an excess of retailers. Another is the popularity of online commerce, which is expected keep increasing.
New management strategies
Mall operators are reinventing their spaces as event destinations, adding fine dining and a welcoming atmosphere or rarer attractions such as a large-scale aquarium or skating rinks.
"New entertainment features really are a reaction to e-commerce," Cordero said. "If you think of traditional regional malls, 50 percent of their leasing area is department stores — on average — and of the remaining 50 percent, 30 percent of that is apparel. So what you have is a situation where malls and shopping centers are dependent on an area that is not growing very much. And they need to diversity and look at areas that are less vulnerable to e-commerce."
The Howard Hughes Corp.'s Downtown Summerlin uses varied amenities to lure shoppers from broad demographics.
"One (key) is convenience and having that right mix in the right location," said Downtown Summerlin Senior General Manager Andrew Ciarrocchi. "But I think it is also about creating that experience where folks want to go to stay at that property. Entertainment is key for any popular destination nowadays. Having these aspects of entertainment and dining into the rest of the property has given folks a reason to come even more often."
On solid ice
Rock Rink is a seasonal, outdoor skating space Downtown Summerlin has featured annually since opening in 2014.
"Last year we had a double-digit increase (in skaters), and we expect the same this year," Ciarrocchi said. "We get thousands of people each week. We have a company called Ice Rink Events that does this across the country. Temporary hockey rinks, ice rink activations. We brought them in as a partner that first year in developing this, and they install and operate the entire thing."
Downtown Summerlin is hosting its second annual holiday parade that runs through Christmas Eve.
"Both (events) are very traditional, and that is what we were going for," Ciarrocchi said. "The main street parade idea, not so contemporary or technology-based. This is something that reminds them of the traditional holiday period to bring the kids out and enjoy. I think it just creates that warm holiday feeling.
"We have a great retail mix, people already have a good reason to come here often, but we want to add that extra touch during the holidays to make it a place they want to bring their friends and family when they are in town, when they want to get out of the house and feel the holidays."
Family time
The Boulevard Mall, 3528 S. Maryland Parkway, features the Hispanic Museum of Nevada and will add the SeaQuest Interactive Aquarium later this month.
SeaQuest opened its first aquarium location in November at the 214-store Layton Hills Mall in Layton, Utah, and promises the Las Vegas venue will offer approximations of an Amazon rainforest, the California coast, a Caribbean cove, an Egyptian desert and a shark lagoon.
Roland Sansone, whose Sansone Cos. purchased the Boulevard Mall (since renamed The Boulevard Las Vegas) at the end of 2013, said entertainment options such as SeaQuest are part of the reinvention of the property 1½ miles from the Strip.
He has invested about $1.4 million in the property, adding light-emitting diode lighting, enhanced landscaping and increased security and personnel.
Sansone said his primary goal is to create family entertainment. The property recently added John's Incredible Pizza Co., a restaurant with a children's arcade. A John's buffet for two adults and a child is less than $40.
The property featured no eating establishments beyond a food court before Sansone took ownership. Adding restaurants, like the recently opened Olivia's Mexican Restaurant and Bar, is a key strategy for drawing consumers, he said.
If you can't beat them …
Curation also can lure clientele. Sansone said he didn't want to replace Dillard's, which vacated its significant space in the mall in 2008 — with another large department store.
With customers seeming to increasingly favor technology-based ordering, Sansone reformatted the space into a 1,300-employee call center — an important ancillary service for online businesses.
"I started reading how Amazon and these other e-commerce retailers work," he said. "They have all these call centers because somebody has to take the calls. So we have a mixture. We're looking for successful, regional, local regional tenants, as well as national (stores)."
Store closings spread in 2016. Wal-Mart shuttered 154 U.S. locations, Kmart announced the closing of 78 stores, and Sports Authority said it would shutter its 460 stores.
Going rogue
The mall evolution also has spawned rogue retailing, Cordero said.
"Rogue retailing is all of these retail concepts that are essentially pop-ups: food trucks, mobile retailing, any sort of store or retail that takes place outside of traditional retail spaces," Cordero said. "We have seen that for the past couple of years, but what is different this year is that we are going to start to see it in traditional retail settings. Particularly shopping malls. Expect to see a lot more pop-ups and interesting retail concepts."
Many happy returns
Some industry observers have suggested that traditional malls will be extinct within decades, but Cordero said traditional stores retain some advantages over e-tailers.
"Retail returns are fascinating," Cordero said. "It creates a real headache for retailers. With brick-and-mortar retail, about 8 percent of items, on average, will get returned. With e-commerce, that jumps to between 20 and 40 percent. It is huge, and the challenge to retailers is massive.
"I think the new reality for retailers is about agility, because we are extremely demanding as customers today," Cordero said. "Retailers realize — at the end of the day — they cannot miss out on consumers."