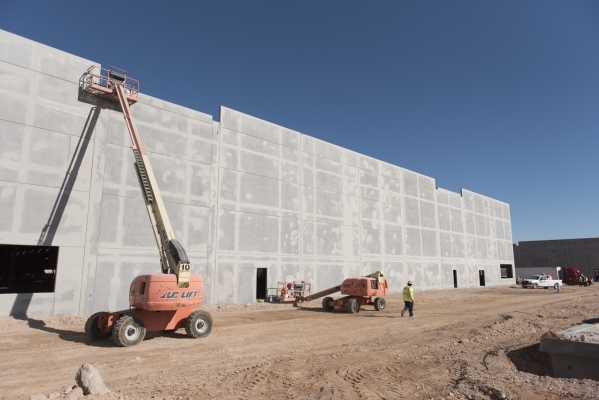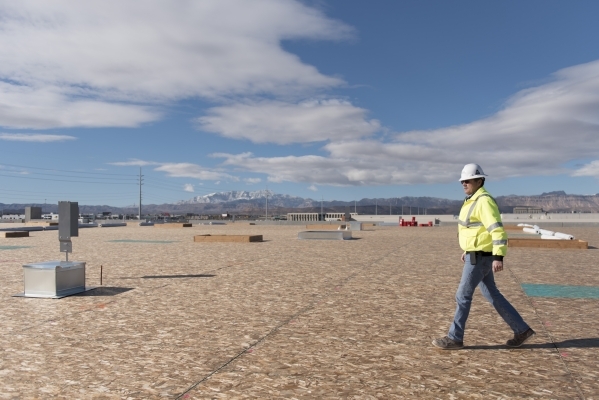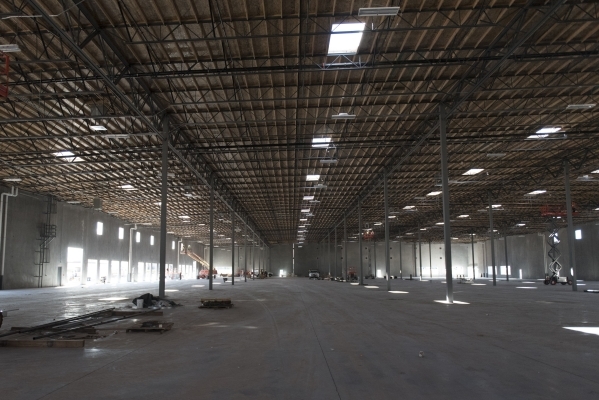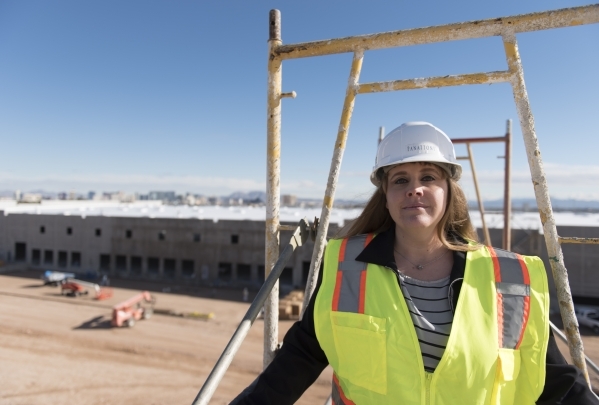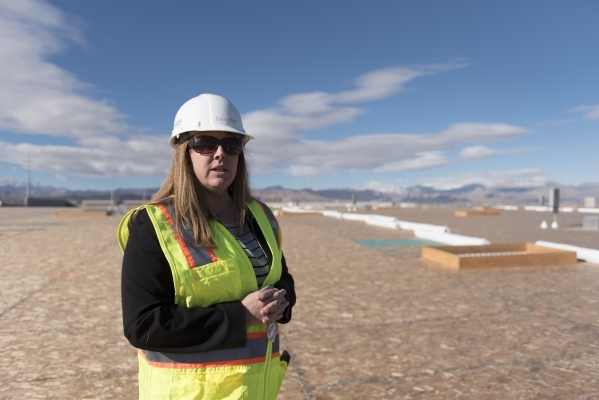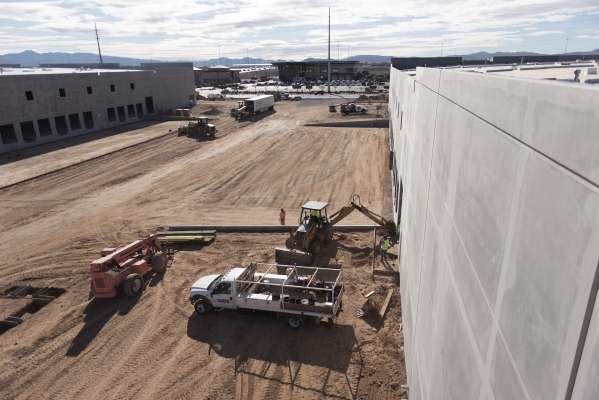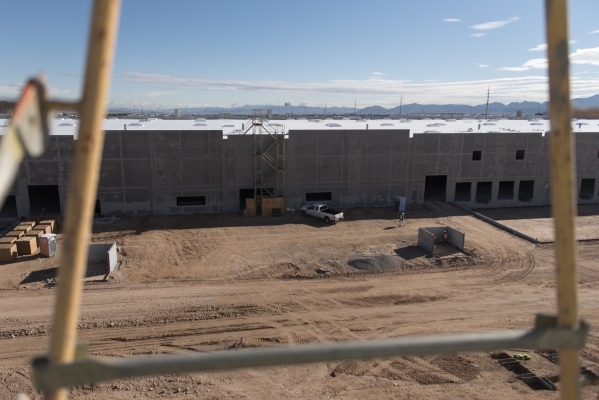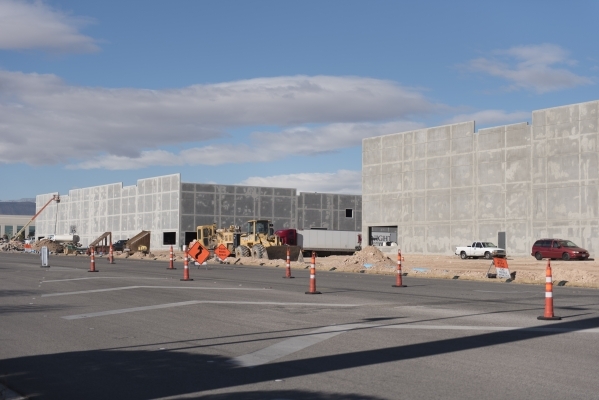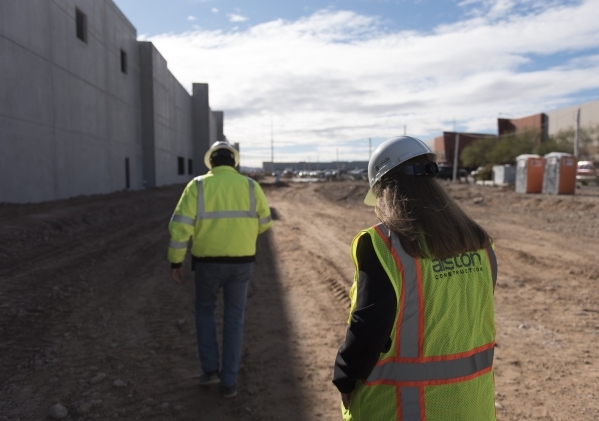 New, speculative industrial space along the 215 Beltway's west side, near the airport, has been in short supply since the economic downturn, according to industry experts. That gap is about to be filled.
Panattoni Development Co. will finish shell construction on its two-building, 400,000-plus-square-foot project, by March of this year, said Christina Parker, development manager.
The area isn't a stranger to large-scale development, with Switch Communications and the new IKEA building going up just down the road, along with other large build-to-suits. In fact, since 2011, the southwest valley submarket has seen 38 percent of the industrial space building in the Las Vegas region — second to North Las Vegas' 42 percent, said a CBRE Group Inc. spokesman.
But the Beltway area between Decatur and Rainbow boulevards lacked new, developed space ready to be broken into a usable area for industrial users, according to industrial experts at CBRE.
Panattoni started the solution when it broke ground on its project last April. Parker said Panattoni is open to a single user or a multitenant situation.
That is one thing that Parker sees as a benefit to the upcoming structure.
"They've got great divisibility — all the way down to 30,000 feet, I believe, is the smallest divisibility," she said.
The property will also feature a 30-foot clear height and LED lighting.
Parker said Panattoni is in talks with potential tenants but nothing has been signed to date.
Based on current vacancy rates in the southwest area, Panattoni has a good shot at keeping their building occupied.
According to a report from Colliers International, warehouse space in the southwest stood at 4.5 percent vacancy at the end of 2015.
In the light industrial sector, the vacancy rates hung around the 5 percent range. This number was pretty close to the total industrial market that ended the year at 5.5 percent, according to the report.
But warehouse and distribution vacancy was in the lead on vacancy rates. That sector ended 2015 at 3.3 percent.
Though the industrial vacancy is falling, the amount of product is increasing. In 2015 alone, nearly 2 million of square feet of new industrial came online.
And 2016 won't leave anyone wanting. According to CBRE officials, around 2.8 million square feet of industrial space is under construction.
That includes Panattoni's other six-building project in Henderson. That industrial submarket went below a 2 percent vacancy rate in the warehouse space in the last quarter.
There's also the 450,000-square-foot-Henderson Freeways Crossing project at East Lake Mead Parkway and Eastgate Road. Both of Panattoni's projects will come online this year, said Parker.
Panattoni also expanded its own collection of large-scale industrial space earlier this month with the purchase of International Game Technology's 610,410-square-foot office, warehouse and manufacturing facility, also in the southwest market, near Buffalo Drive and Sunset Road. IGT has signed a long-term lease and will retain the property's office space for sales and other uses. Panattoni plans on repositioning the rest of the property for multiple users.
"The acquisition of a signature property of this scale is a rare opportunity and allowed us to significantly increase our holdings in Southern Nevada," said Panattoni Development partner Doug Roberts in a release.