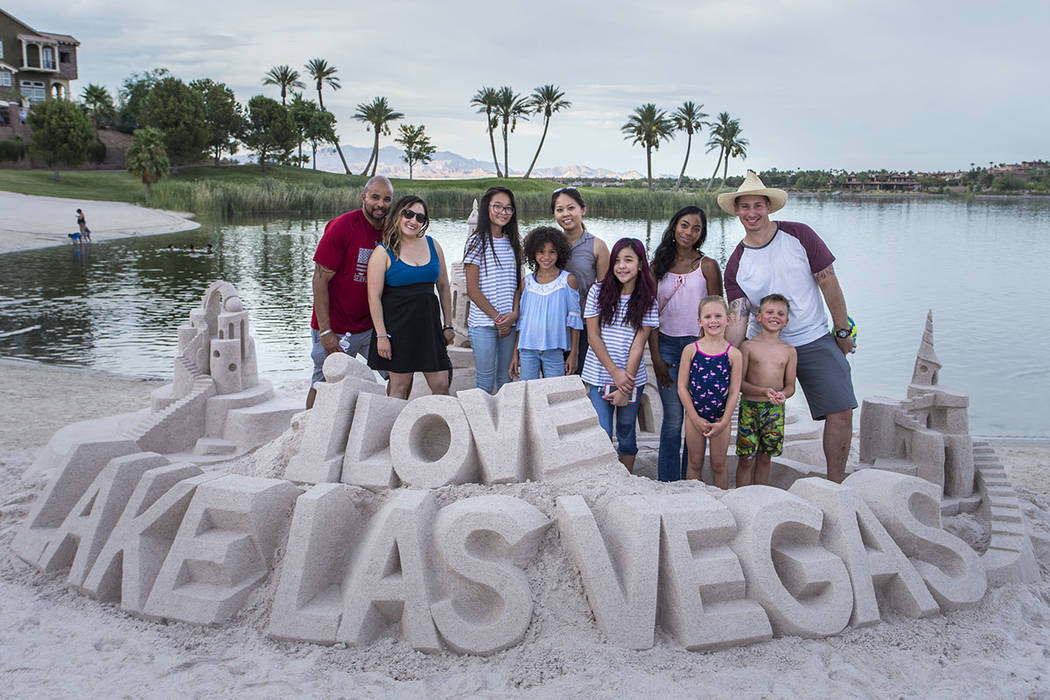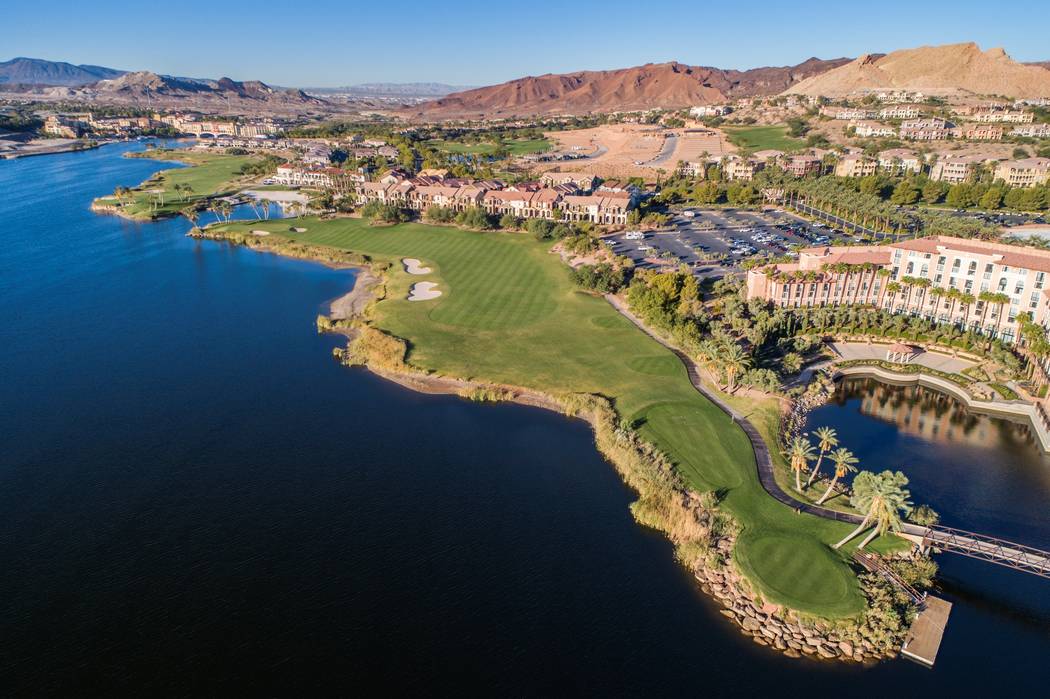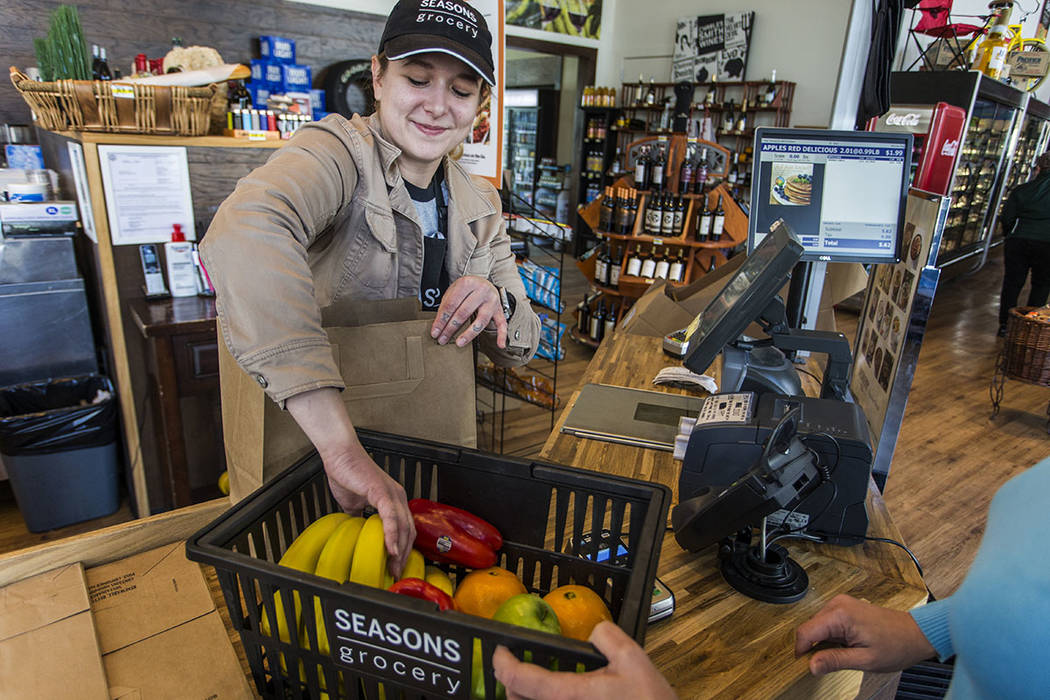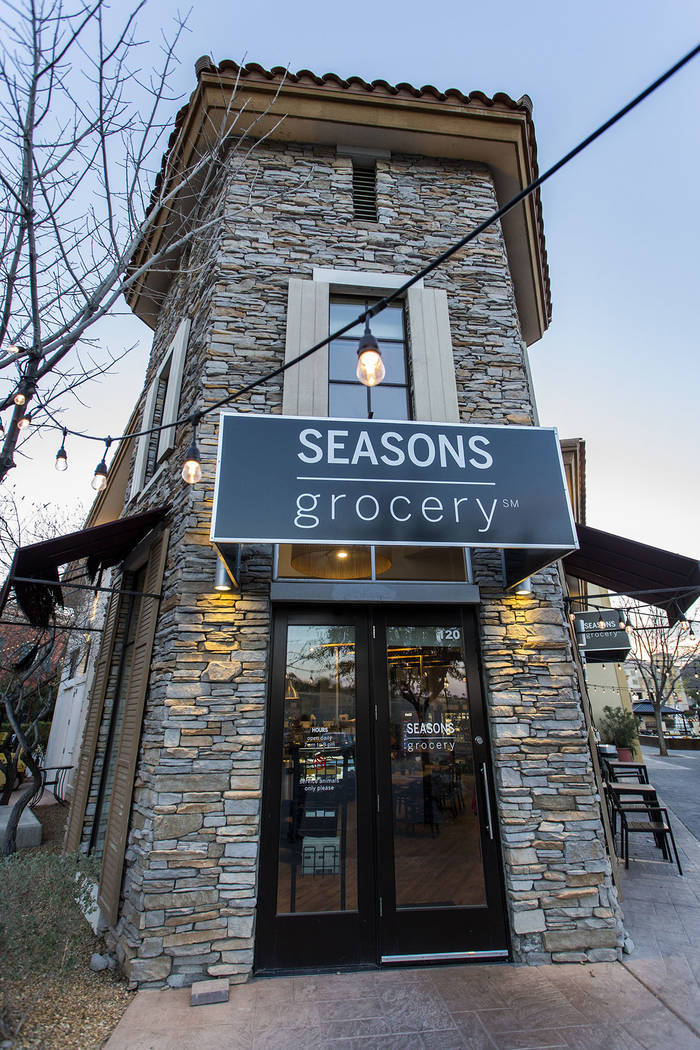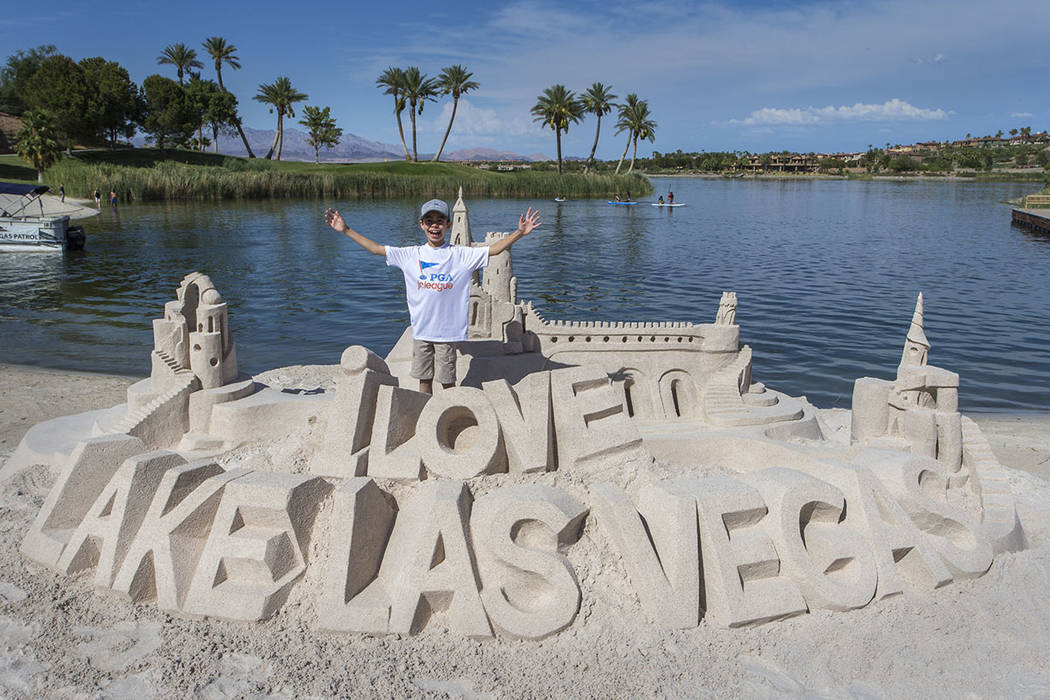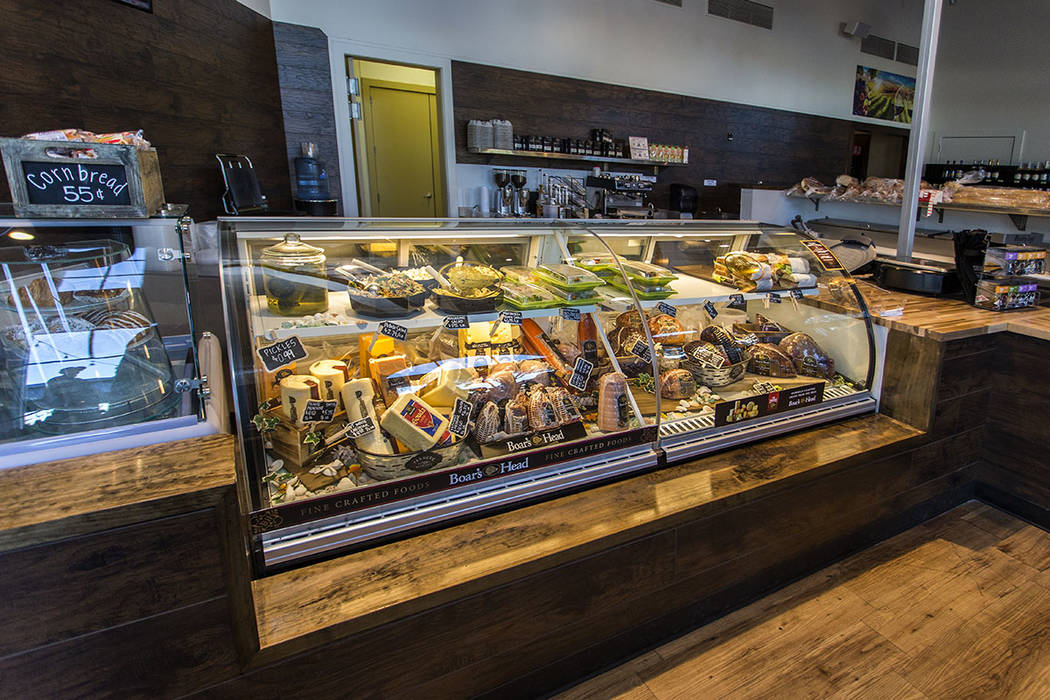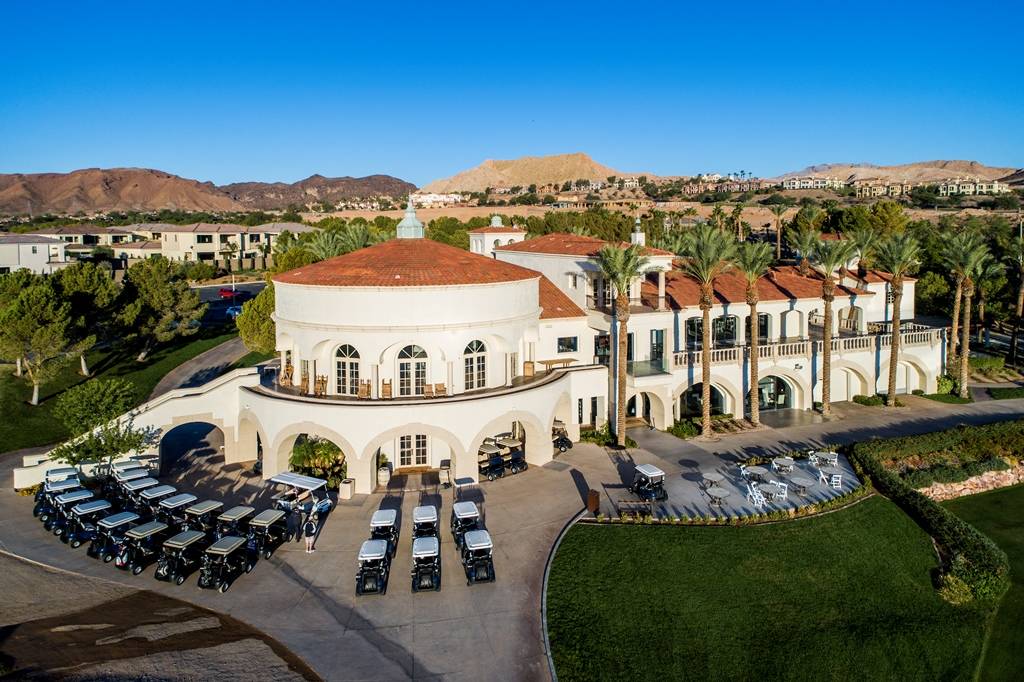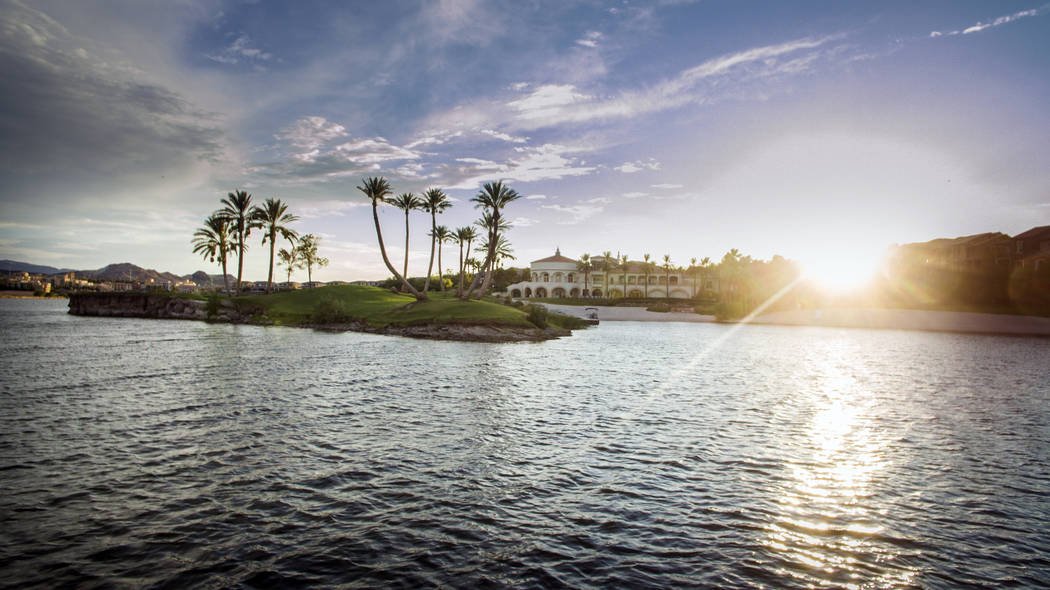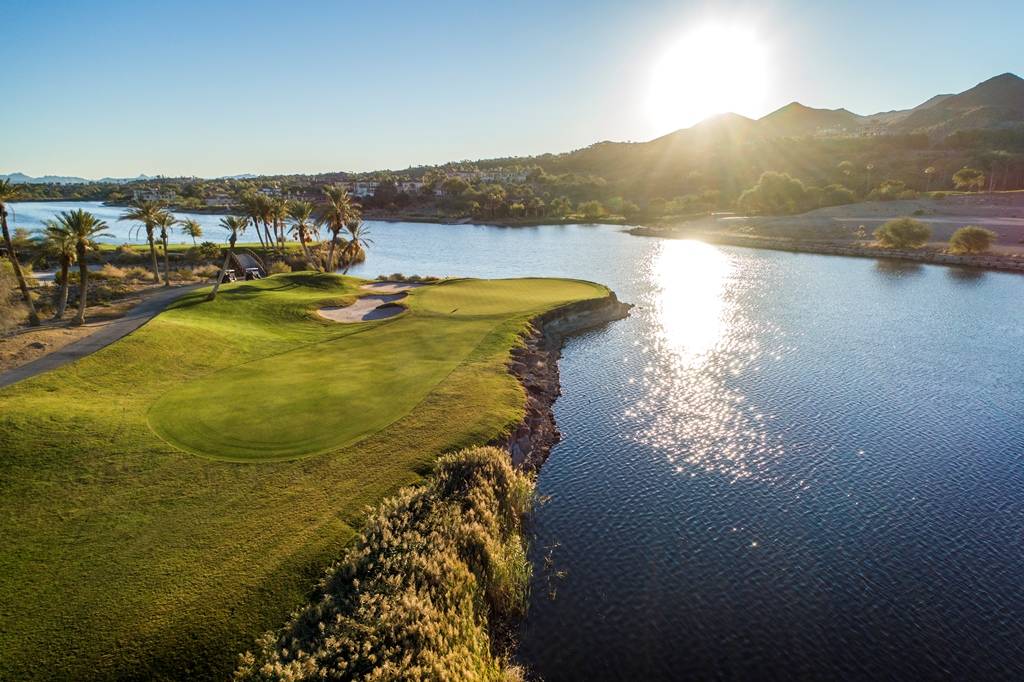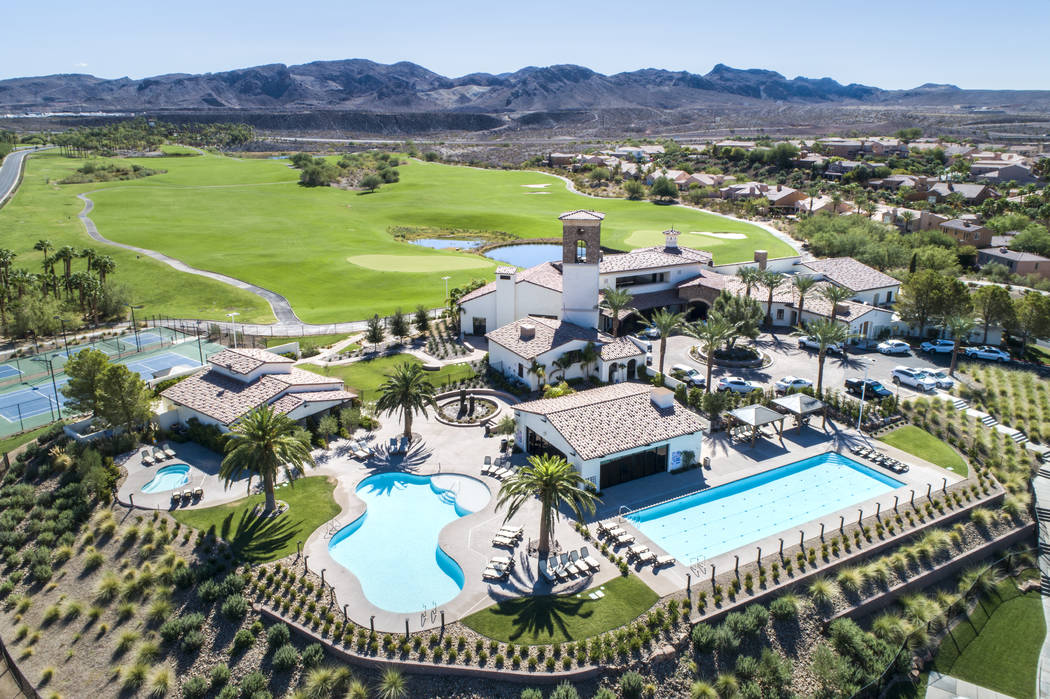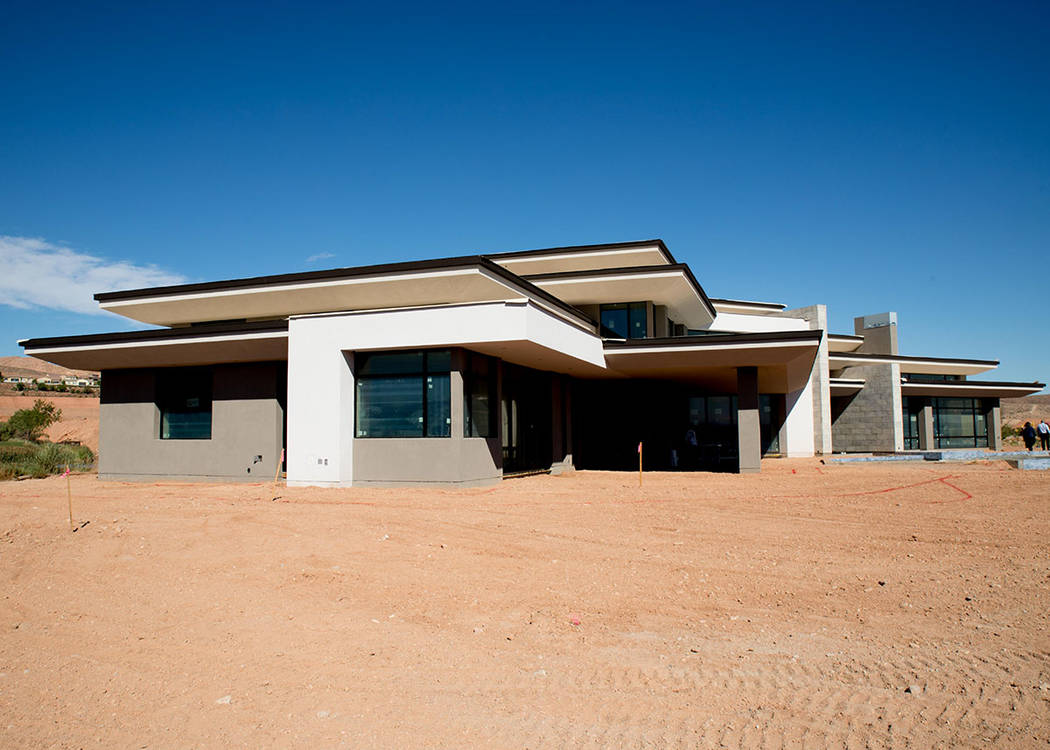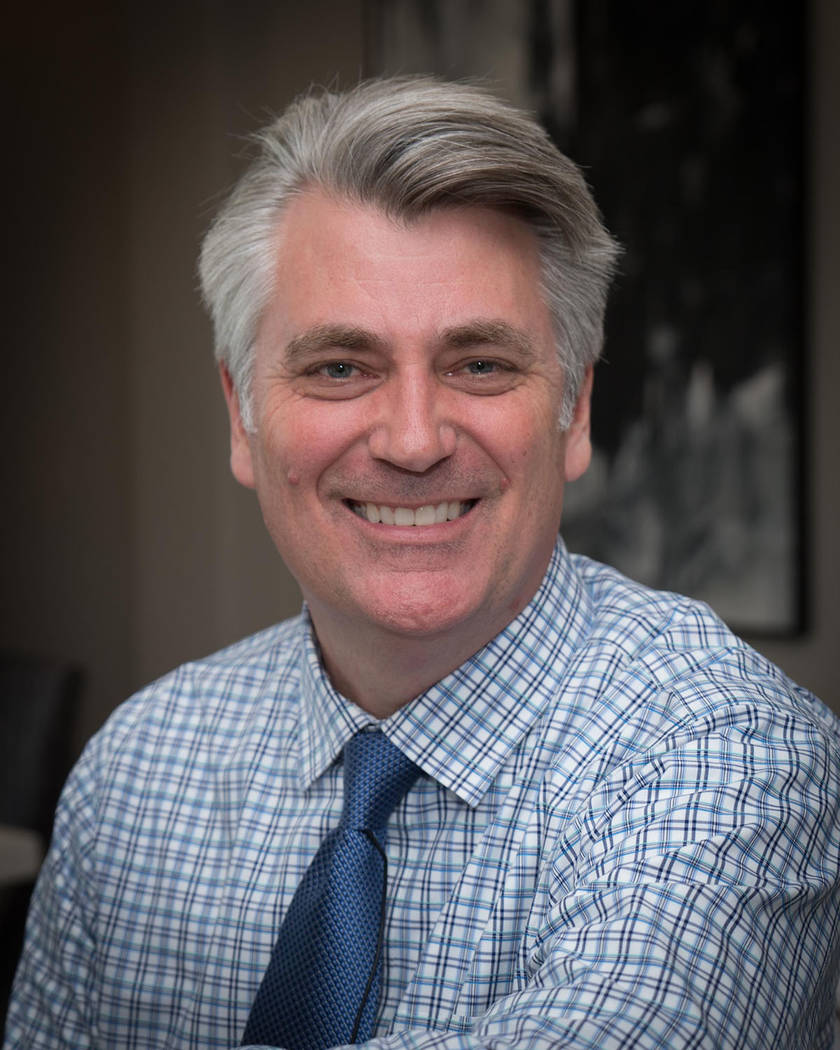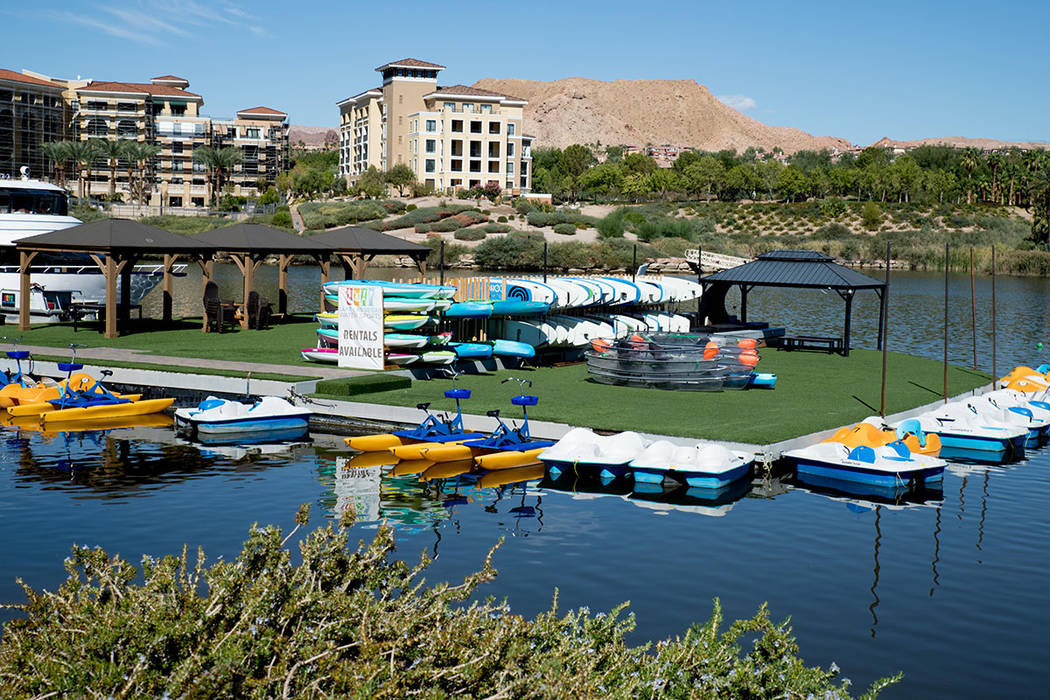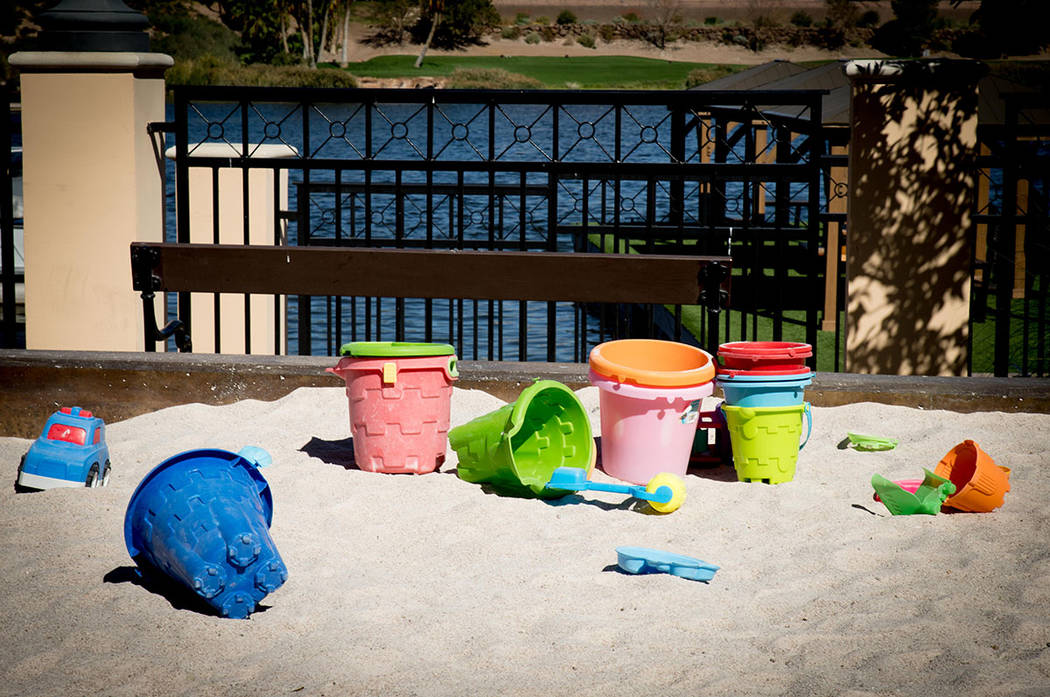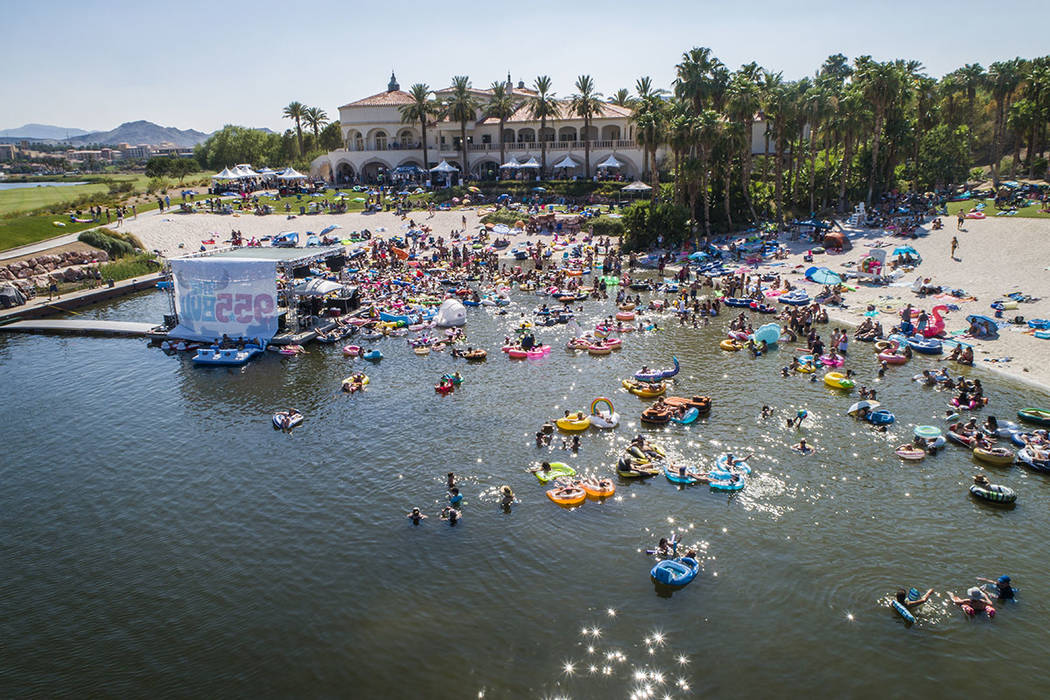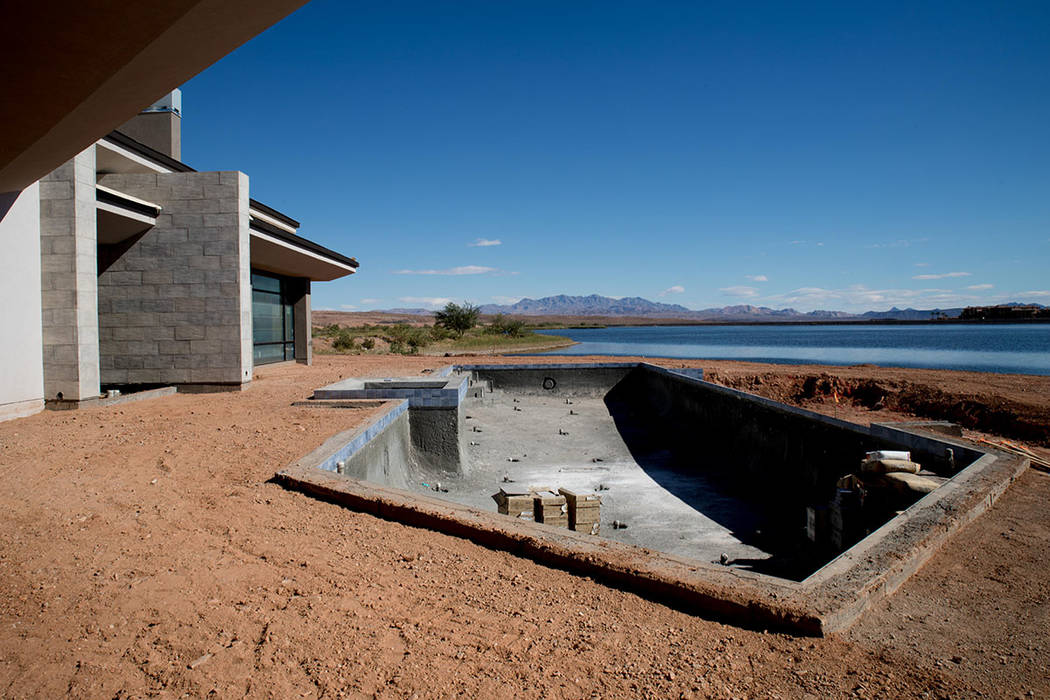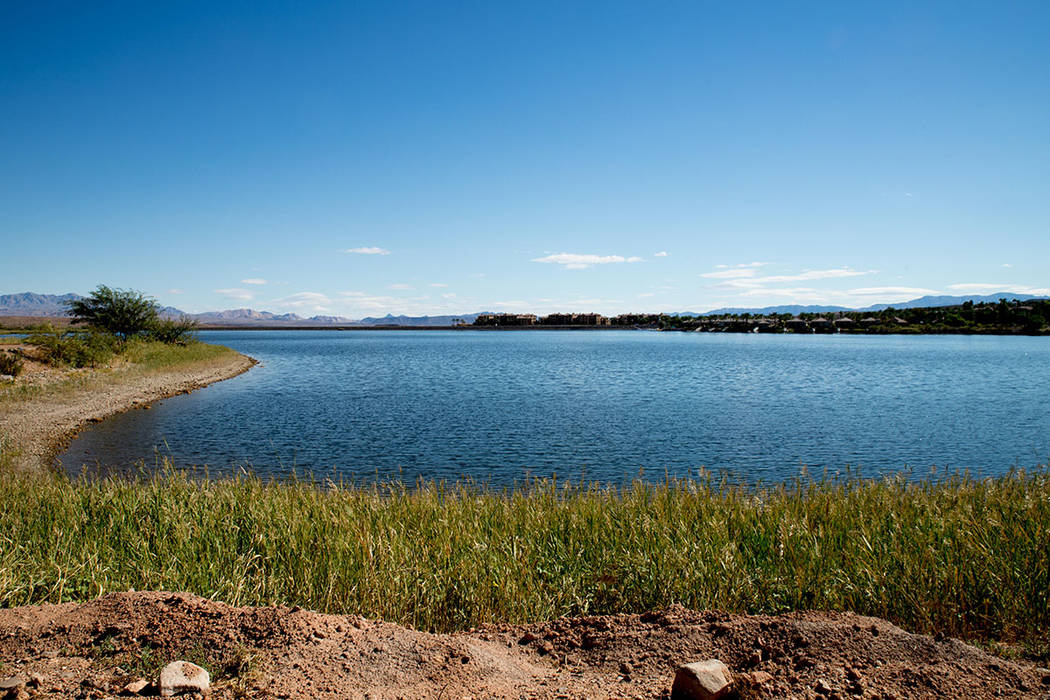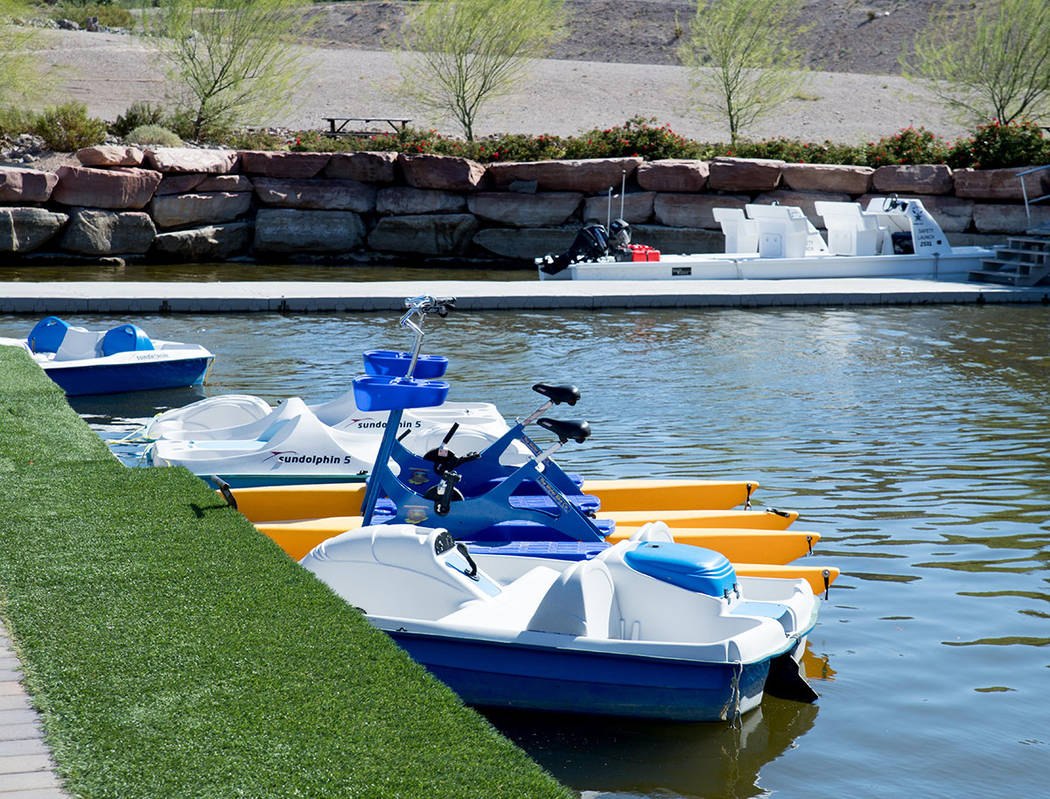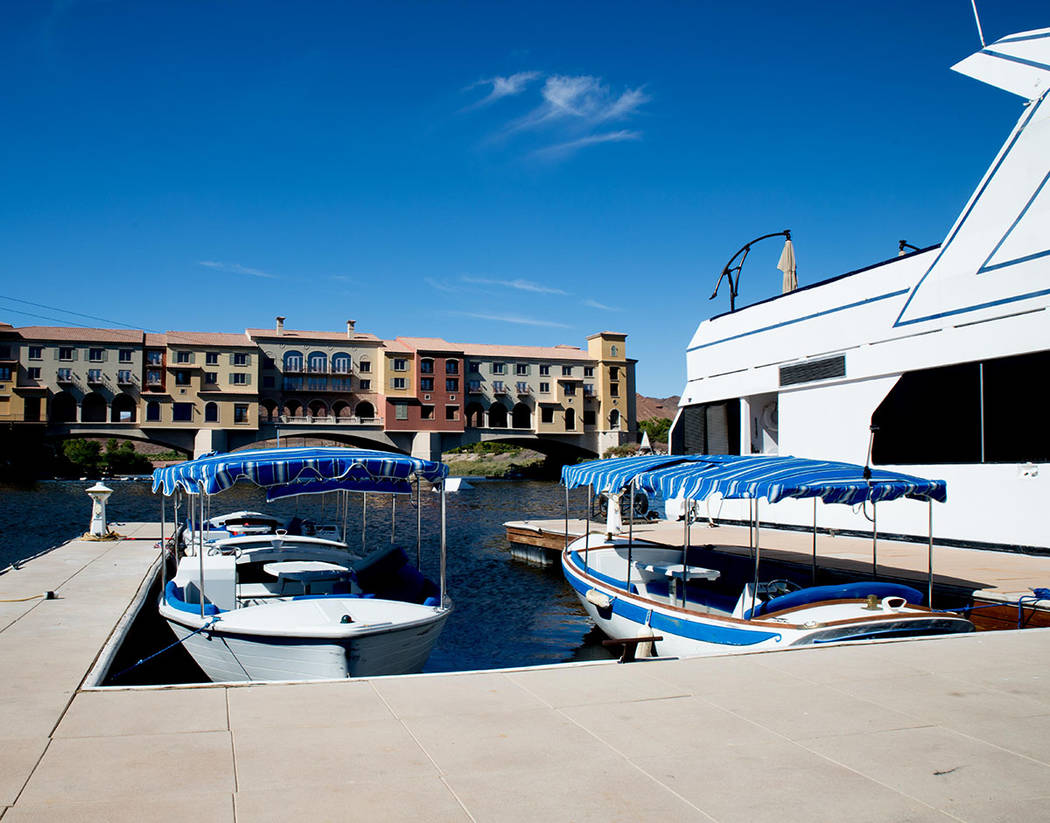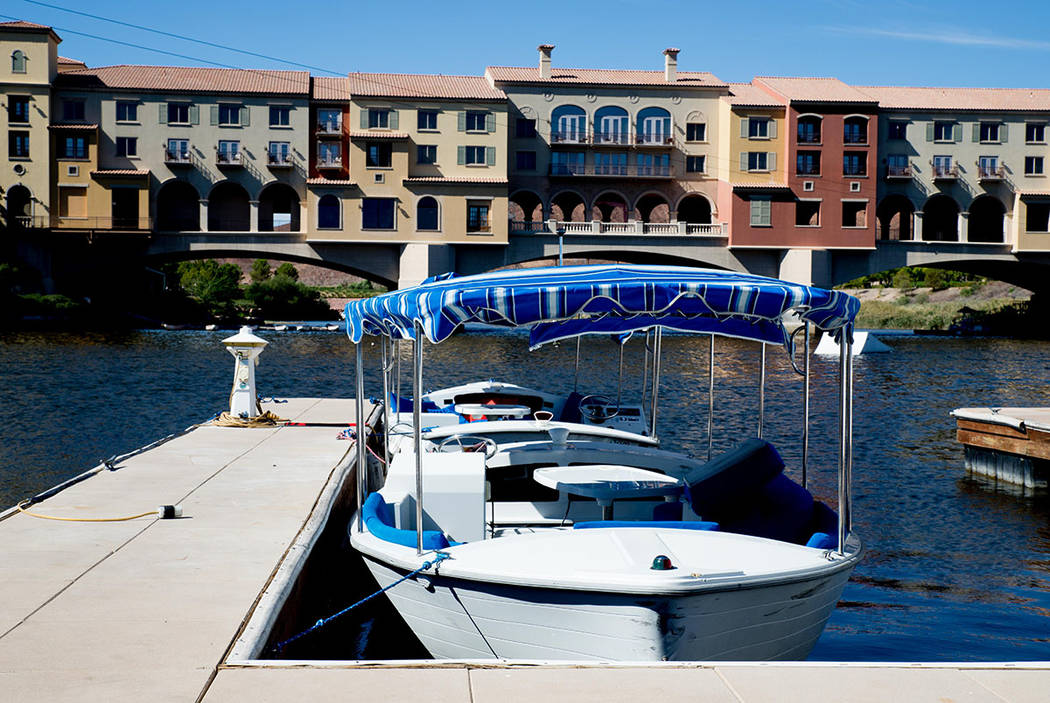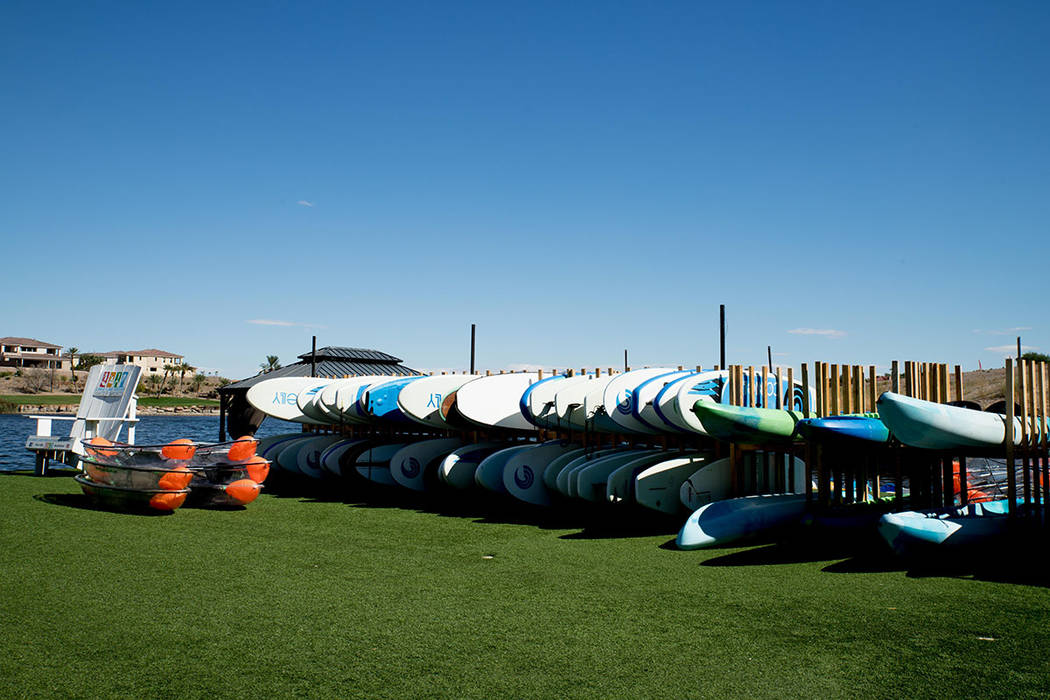 Lake Las Vegas, once marketed as a second-home community where people flew in to spend their weekends, is undergoing a wave of construction and boost in sales as 2018 ends, cementing its strategy as a place for people to live full time.
In 2014 in the aftermath of the Great Recession and region's housing collapse, no builders were constructing homes in Lake Las Vegas, which was one of the last Southern Nevada master plans to recover. Today, there are 10 active home communities selling, including its signature project — luxury custom lots for sale along the north shore not far from the Westin Lake Las Vegas. There are even plans to open an age-qualified community in late 2019 as a sign builders are finding growing opportunities in the east Henderson development.
Lake Las Vegas is owned by hedge fund manager John Paulson. In 2012, he bought 835 acres for $17.3 million from Highland Capital and Credit Suisse as part of a long-term bet that as the economy recovered, builders would buy lots and build homes in the 3,600-acre master-planned development with a 320-acre, man-made lake. Paulson has invested more than $50 million upgrading Lake Las Vegas, and it's paying dividends.
Pat Parker, president of Raintree Investment Corp., the developer of Lake Las Vegas, recently hosted a group of Realtors at Reflection Bay Golf Club to get the message out on the wave of new development. Parker said their goal since taking over the project was to make it a community where people think of it as their primary residence, and they've gone a long way to make that happen by developing amenities, focusing on lifestyle and building homes in a variety of price ranges.
"We think we're well-poised, and we think we can count on you guys to tell that story that we have new homes," Parker said. "I am 100 percent positive when you move into a community, you get the visual and emotional feeling first on whether you want to be there or not. There are things that didn't exist here when people came in for the weekend. Now, people are staying longer and longer and making it their primary house. That will be sustainable for the future. That helps the village and businesses. And if you are part of the community, you bring others here as well."
The extension of East Galleria Drive linking U.S. Highway 95 to Lake Las Vegas and subsequent opening of Stevens Elementary School along that route in August 2017 provide more reasons for people to live in the Henderson resort community, now better connected to Las Vegas and shopping. A specialty grocery store opened in the village two years ago.
"Prior to the elementary school opening, we were nervous about primary housing, but with that and the road, we felt very good about it," Parker said. "A second-home community was the original marketing plan, and it did well. But we have thousands of homes to go, and I don't think second-home communities aren't thought of as the same way they used to be."
There are people who've owned homes in Lake Las Vegas as a secondary home have turned it into a primary home, Parker said. In turn, those people have looked to more mountainous or remote areas of Utah and Idaho as second homes. That's because of Lake Las Vegas' proximity to the airport and urban areas, he said.
"They don't see it as a second-home community," Parker said.
What has helped that along, Parker said, is that in 2017 the development opened the Lake Las Vegas Sports Club with pools, tennis courts, pickleball courts and other amenities.
The sports club provides activities for people in the community to meet each other whether it's men's or women's groups, bridge clubs, pickleball and happy hour, Parker said. People would ask why the community was empty on Tuesday, but that is no longer the case.
"I believe activity creates more activity and … makes you excited," Parker said. "We are now a primary housing community with all of the amenities of a resort. We have the resort for friends to stay, so you don't have to build that house that has two extra bedrooms because they can stay at the hotels."
Lake Las Vegas is doubling down on that strategy. The same locale that was the site of the Falls Golf Club shuttered in 2009 will open a golf academy there next summer. Parker said for the strategy to be successful to create a primary-home community, they have to provide amenities people can't get elsewhere, including water sports and other activities, such as cruises on the lake.
"We wanted to show people that there was something here unique," Parker said. "We can never compete with the Bellagio and fountains, but we make it personal and fun."
Half of the residents moving into Lake Las Vegas are from California and two-thirds of that group are from Southern California, Parker said. They're looking to escape high-income and property taxes and long commutes, and they can get more house for their money, Parker said.
"The people get here don't look a lot at other places," Parker said. "They want to be away from the Strip and away from the congestion." Housing has become so expensive in Southern California that people are looking to relocate their businesses or to jobs in Nevada. For those who are retiring, they don't see why they should stay in a $3 million house that is 30 or 40 years old, Parker said.
It's not just about luring people from outside the state to live in Lake Las Vegas, Parker said. There are Nevada residents there who want to downsize as they age. And in Southern Nevada marketplace where land is scarce for builders and new-home prices continue to rise and the median price reaches $300,000, Lake Las Vegas becomes more attractive. Lake Las Vegas has new homes for sale in the $300,000s.
"It looks like we can go in every direction in the valley with homebuilding, but it will be a managed growth," Parker said. "We felt this could be an opportunity making of it part of primary living in Henderson. We're not the cheapest community in town, but we're very attainable."
Lake Las Vegas has about 2,200 homes and zoning for another 3,000-plus homes but plans to build far less density than is allowed.
In 2016, the new communities that opened were Lago Vista and The Peaks by William Lyon Homes, Regatta Heights and Regatta Pointe by Lennar and Monte Lucca by Century Communities.
In 2018, the new communities were Bellano and Varenna by Pulte and the restart of the Vita Bella town homes by Edward Homes.
Home Builders Research said Lake Las Vegas has closed on 94 homes through the end of October. Builders there closed on 80 for all of 2017, up from six in 2015 and six in 2016. Between 2012 and 2014, there were 22, 64 and 33 closings over those three years, according to Home Builders Research President Andrew Smith.
The most excitement generated this year has been along the north shore, which starts near Reflection Bay Golf Club and extends beyond the Westin Lake Las Vegas. By the end of the year, it will complete its first showcase home, an 8,700-square-foot custom home with 270 feet of waterfront. It is listed for $7.5 million and opens the door to more modern and contemporary architecture in the community.
"This house will be photographed for many years to come," Parker said. "We have a wonderful legacy that is Tuscan architecture, and we're very proud of that. But it's a little dated. Some people want a little more modern, and when you see the show home, it's more of a desert contemporary modern home that's not over the top but has emotion."
It headlines part of the development's final phase. Called the Estates at Reflection Bay, it offers nine 1-acre custom lots from $1.2 million to $1.9 million and 20 half-acre custom lots from the mid-$300,000s to $650,000. And there will be quarter-acre lots offered in the spring.
Above that community on the bluffs overlooking the estate lots, Blue Heron has launched a community named Vantage, where presales will start in December. It has 37 home sites, featuring three modern designs, two two-story and one single-story plan that the luxury builder will unveil for the first time. Prices start between $600,000 and $700,000 and can surpass $1 million for the hilltop homes, which go up to 4,700 square feet.
Also, Lennar opened The Outlook this fall with single-story homes starting in the $500,000 to $600,000 range and measuring 2,300 to 2,600 square feet.
"Those are the buyers we think are sustainable even if there is a tough time in the economy," Parker said. "Those people usually are moving down. There are people from the south shore who move down because they don't want that big of a house anymore."
More is coming in 2019.
Henderson approved plans for 400 lots on 120 acres for a Pulte active-adult community of 55 and older that will have its own clubhouse and views of the lake. Those plans for single-story homes of 1,500 square feet to 2,800 square feet are expected to be announced by early 2019 for an opening at the end of next year, Parker said.
"There are a group of homebuyers that want to be part of a gated community and want programming," Parker said. "They want a social network and hiking, biking and book club and happy hour. There are three now in Southern Nevada, and we're excited to be part of it."
In speaking to the Realtor group, Henderson Mayor Debra March said the city is excited at what's happening in Lake Las Vegas and the transition it has been making with its investments in amenities and builders introducing new products. The future remains bright for the development, she said.
"There is nothing like Lake Las Vegas in Southern Nevada, one where you have a lake like this and amazing amenities for people who want this quality of life and experience," March said.