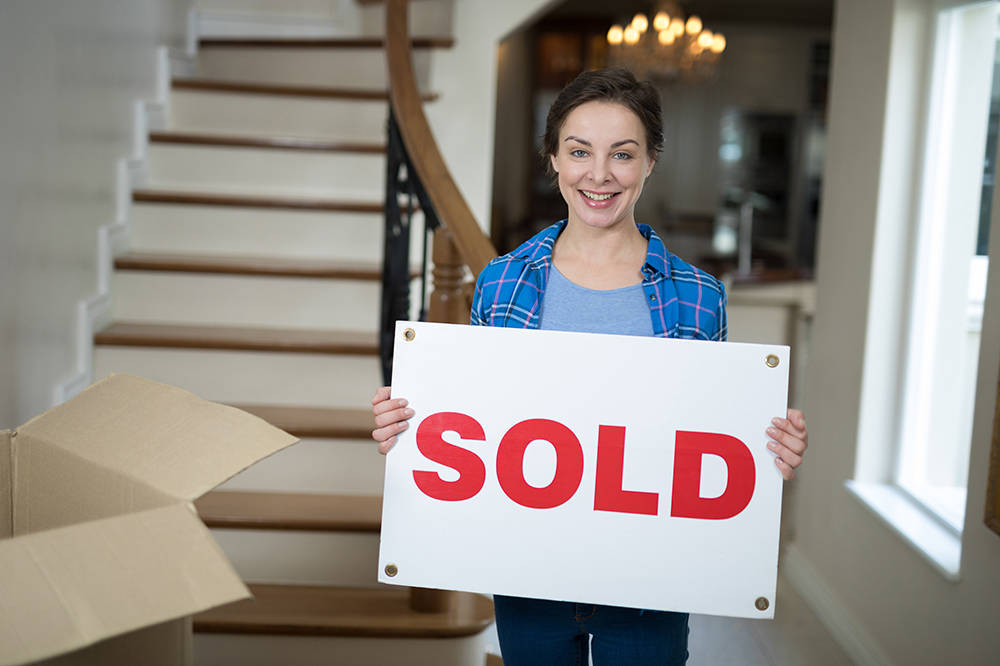 Rising interest rates and price appreciation are slowing mortgage originations in Las Vegas, but a growing percentage of homeowners here are bucking the national trend by refinancing their homes and getting home equity lines of credit, according to a research firm.
California-based ATTOM Data Solutions reported that Las Vegas had 11,660 originations to buy single-family homes and condos during the second quarter. That is flat from the 11,596 in the second quarter of 2018, the same as nationwide numbers that show a less than 1 percent gain.
"The rising mortgage rates this year are having a chilling effect on the housing market and demand," said Daren Blomquist, senior vice president at ATTOM. "That's the slowest growth we have seen (in Las Vegas) going back to the fourth quarter of 2013, when there was a slight decrease on the purchase side when we saw a spike in mortgage rates."
Mosi Gatling, sales manager with Loan Depot, a mortgage banker, said the rising interest rates are making it harder for people to qualify, especially first-time homebuyers. The interest rates surpassed 5 percent for the first time since the downturn of the market in October 2008, when rates were 6.5 percent, she said.
Those with a 740 credit score or higher and doing a down payment of 5 percent will get a rate about 4.875 percent, Gatling said. Someone with a credit score in the mid-600s can get a rate of 5.375 percent with a 5 percent down payment.
Twelve months ago, rates were about 1.25 percentage points lower but started accelerating in the past four months with the Federal Reserve raising the federal funds rate three times in 2018, she said.
On a $250,000 mortgage, people with good credit would pay $165 more a month, Gatling said.
"People trying to buy homes are running into problems because it's cutting into their affordability," Gatling said. "There are others who might be able to afford it but are second-guessing should they go forward."
Sean Hulsey, the mortgage retail market manager with Wells Fargo, said he expects originations to dip in the fourth quarter of 2018 and first quarter of 2019 before picking back up because rates are still low by historic standards.
"We are trying to work the referrals we have and reach out to past and existing customers to get through the next two quarters," Hulsey said. "We are expecting the business to pick up steadily in the second quarter of next year when you will see the housing market trend up again. That will come into play with the spring homebuying season. It is normal during this time of year for the market to slow down, but with rising rates and uncertainty in the political environment, you are going to see a lot of people on the sideline to watch what happens."
What will help Las Vegas originations is people relocating here for jobs who won't be deterred from buying in a market that has lower home prices than where they currently live, Hulsey said. Three or four out of 10 people are seeking mortgages are from out of state, he said.
"A lot of times what they will do is start off with a second home, and within a few years, they transition into a primary residence," Hulsey said. "It's a pretty big trend because it's so lucrative to buy here. They will sell those homes out of state and put some of it in cash investments and come here and purchase a home just as large for half the price."
In addition to rising rates, Blomquist said rising home prices are also contributing to the slowdown in originations. Through the second quarter, the median price of existing homes and condos sold in Las Vegas have risen double digits year-over-year for six consecutive quarters. By ATTOM's calculations, those prices have risen 15 percent in the past year to $252,000.
"We have an affordability index, and in the first quarter this year, it became less affordable than it has been historically," Blomquist said. "That's the first time since third quarter of 2008, and that's a little concerning that homes have become less affordable."
Home prices rose single digits year-over-year in 2015 and 2016 until they started accelerating in the beginning of 2017, Blomquist said.
"I would expect that's going to cool back down again, and if not, that would be very concerning," Blomquist said. "This kind of double-digit appreciation is not sustainable. If we continue to see it, that's a bad sign. That market can get by with low affordability for a little while, but if you go a year or two with low affordability, you are going to drain buyers."
Blomquist said the good news is that the factors that led to poor affordability last decade were speculation and bad loans that aren't factors this time around.
The problem with affordability causes more people to pool resources.
Nationwide, 17 percent of properties have co-buyers, someone who is not married to the other person on the mortgage, Blomquist said. The figure was 18 percent in Las Vegas during the second quarter.
Nationally, the second quarter marked the all-time median down payment price required to purchase at $19,900, up 18 percent over the past year and a record high. It's $19,600 in Las Vegas after reaching $20,000 in the first quarter.
That makes it tougher to buy, especially with rising interest rates.
In October, the Nevada Housing Program sent notices to lenders that its Home is Possible down payment aid program would be available on a day-to-day basis. The Nevada Rural Housing Authority also announced temporary rate suspensions for its Home at Last down payment aid program in rural areas until market conditions improve.
The total number of originations in Las Vegas during the second quarter was 20,802, a gain of 7 percent over the second quarter of 2017. That was driven by a gain in refinance, up 14 percent to 7,290, and home equity lines of credit, up 28 percent over the past year to 1,817.
Both of those large gains in Las Vegas go against the national trend, Blomquist said.
Refinancing fell 2 percent to its lowest level since the first quarter of 2014, the last time there were more than six consecutive months with average 30-year fixed mortgage rates above 4 percent. Home equity lines of credit rose 2 percent over the past year to the highest level since the third quarter of 2008.
Blomquist attributes price appreciation in Las Vegas for the gains in refinancing and home equity lines of credit. Some homeowners who were underwater on their mortgages finally have enough appreciation to refinance and draw equity from, he said.
"Both of those refi and HELOCs tie back to equity, and some homeowners are getting back enough to refi, and some have gained enough equity to cash out on that," Blomquist said.
Hulsey said they're seeing more Nevada customers turn to home equity products for "home improvements, make large purchases or consolidate other debts."
All of the second-quarter totals in Las Vegas are well below the peak of the market, according to ATTOM.
The high point in total originations was 64,879 in the third quarter of 2004 during the housing boom.
For purchase, the peak was 26,503 in the third quarter of 2005. For refinance, it was 33,777 in the third quarter for 2003. For HELOCs, it was 18,434 in the third quarter of 2004.
"The abuse of home equity was part of what got us into trouble in the last housing boom," Blomquist said. "Twenty eight percent may seem like a lot, but it's only 1,800."