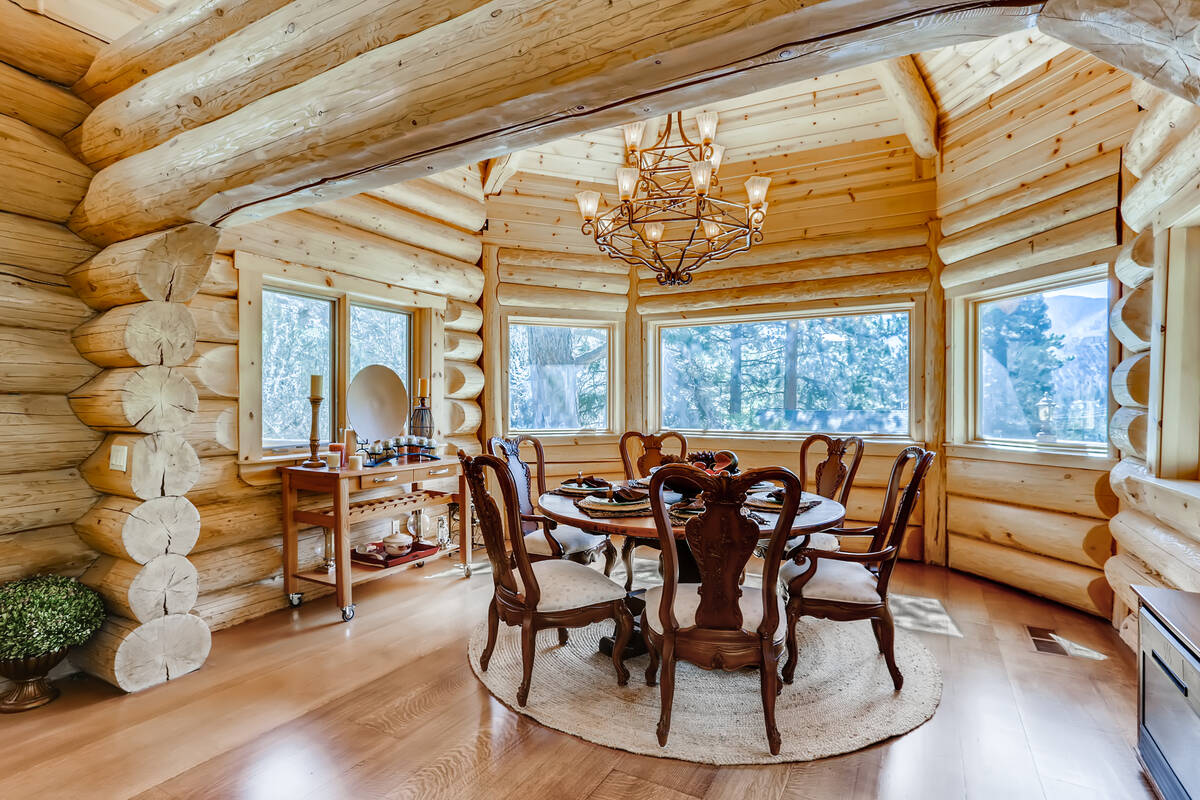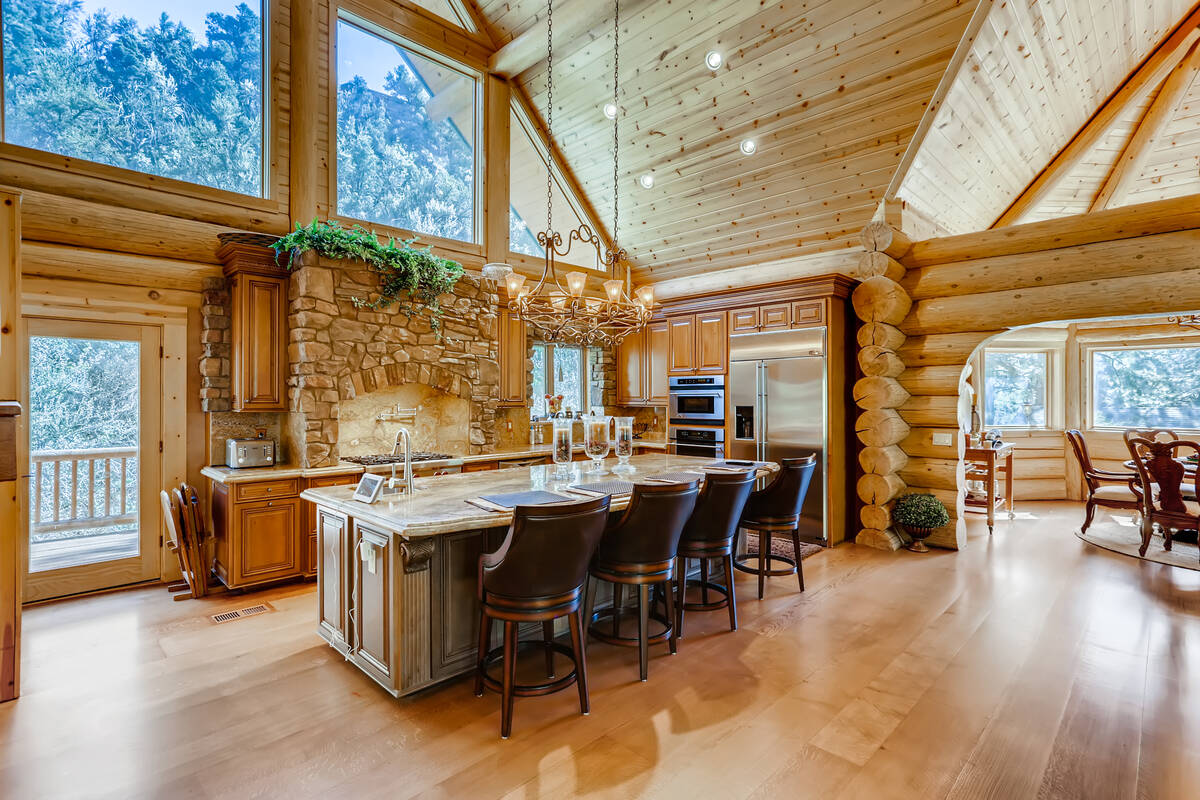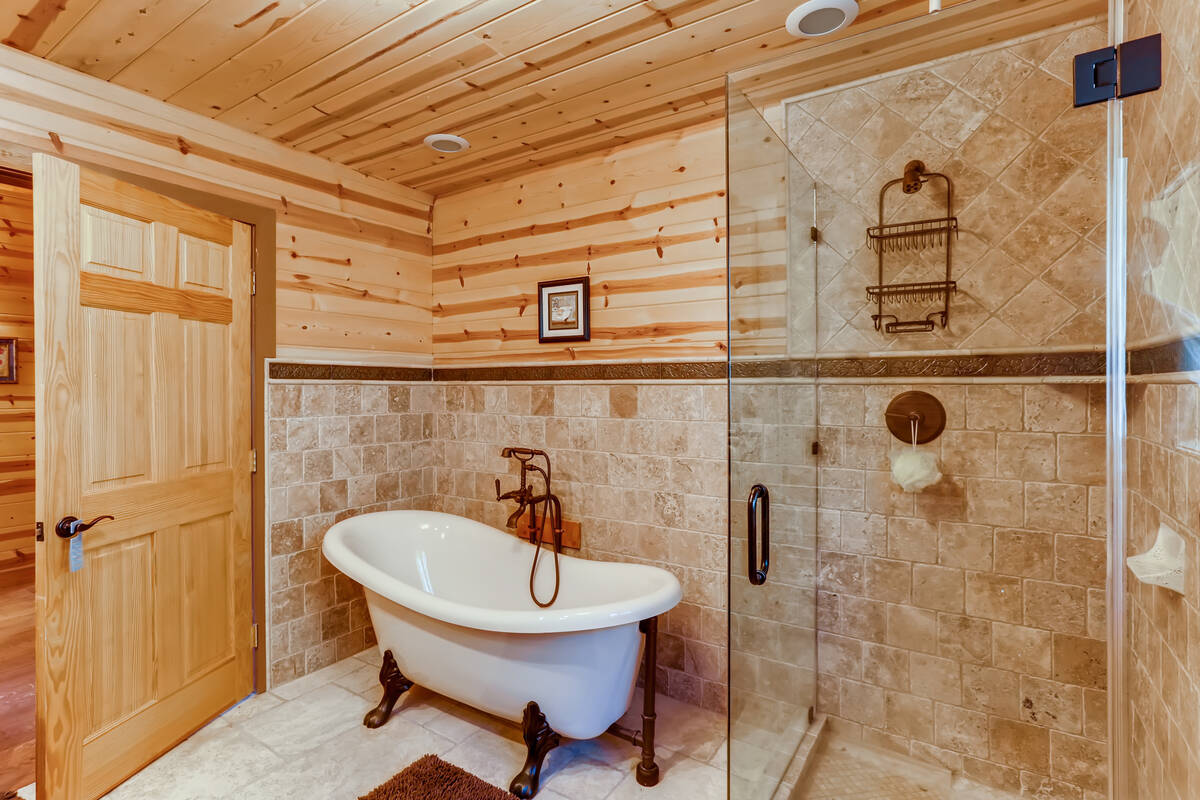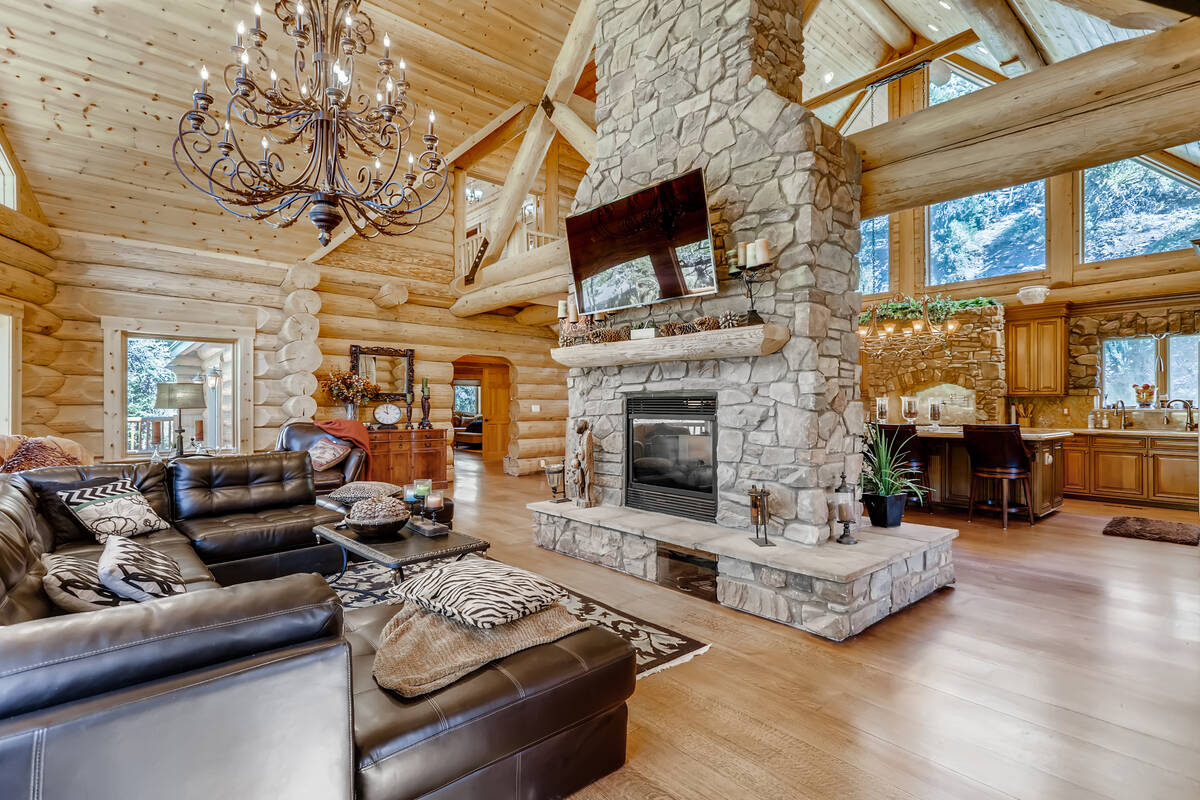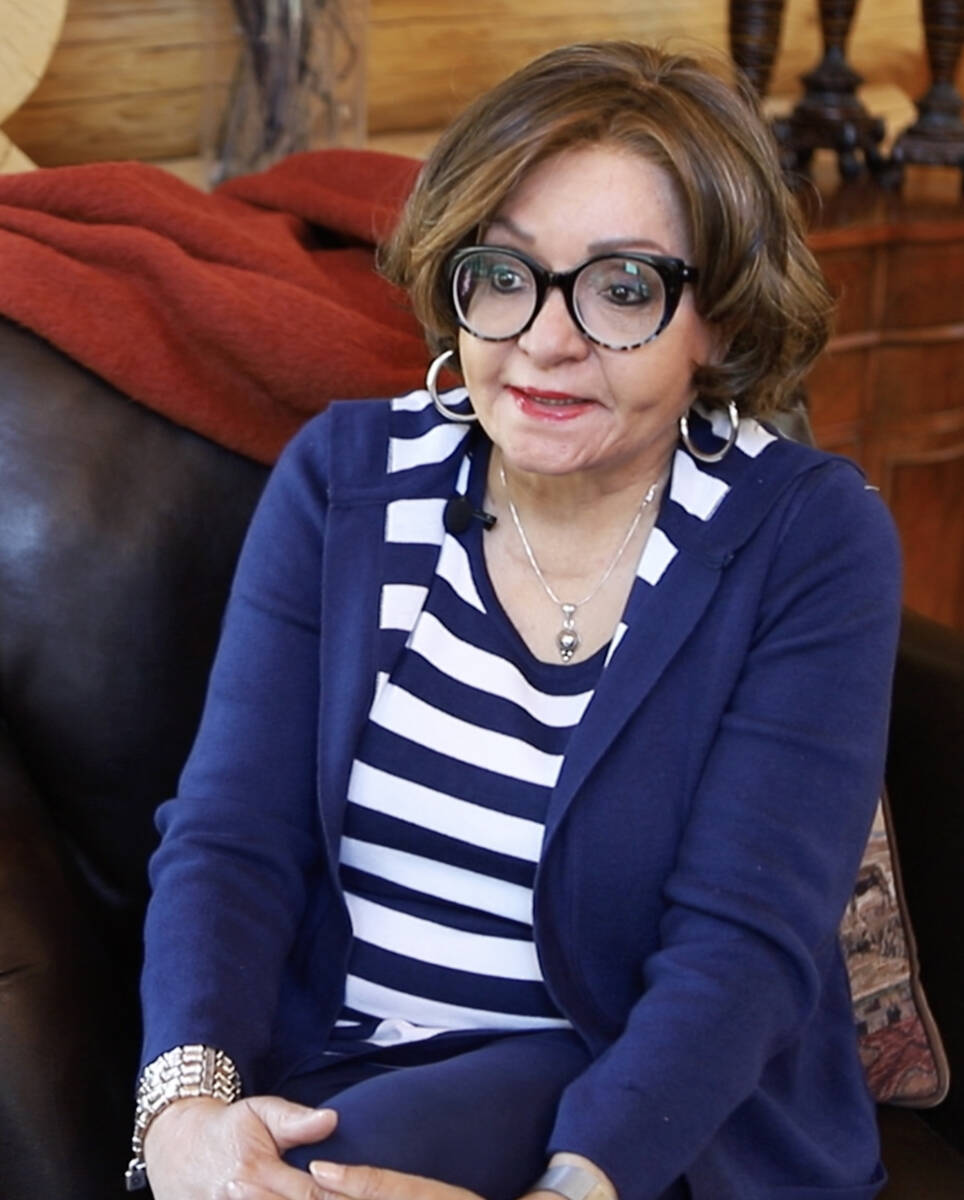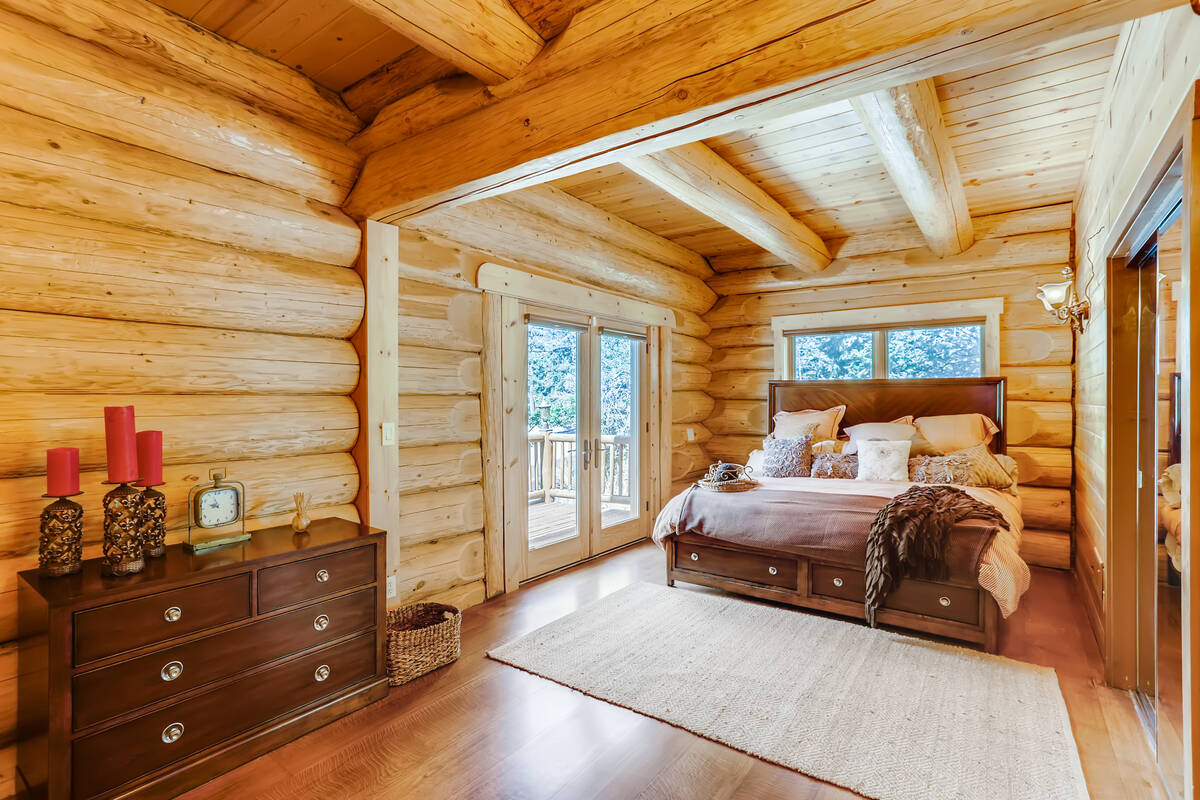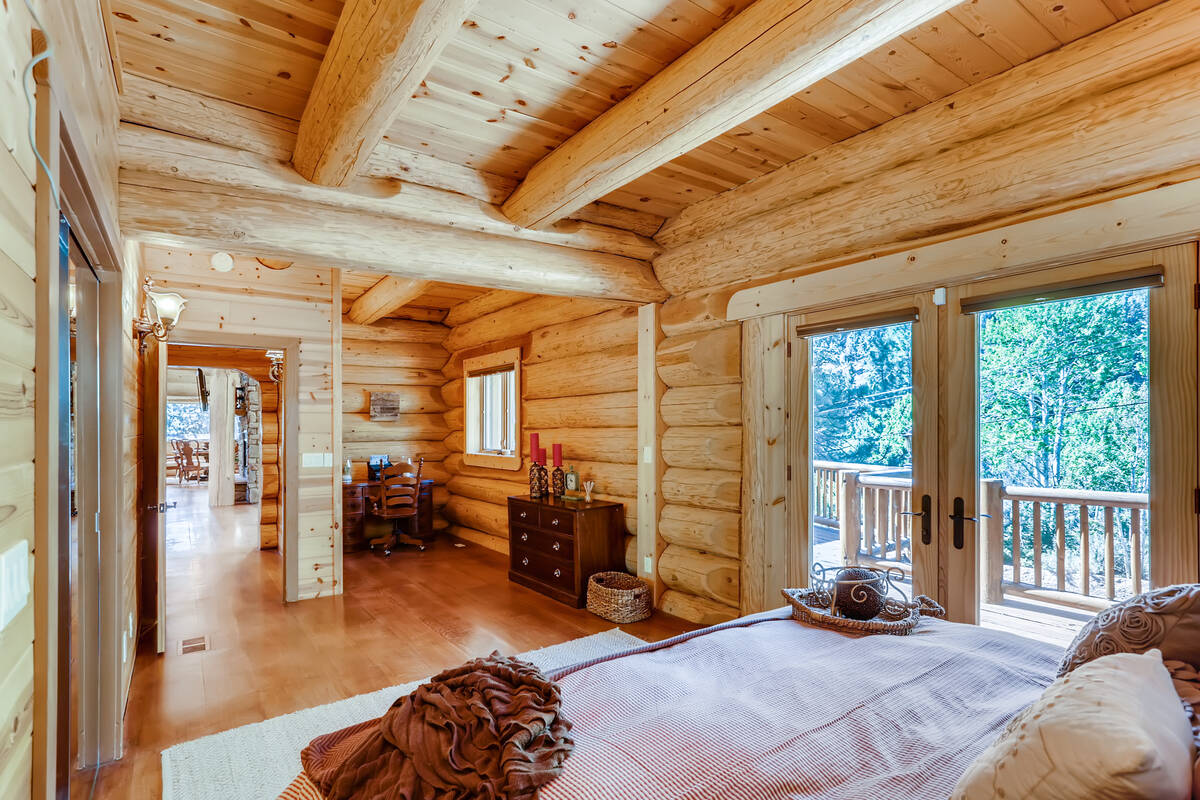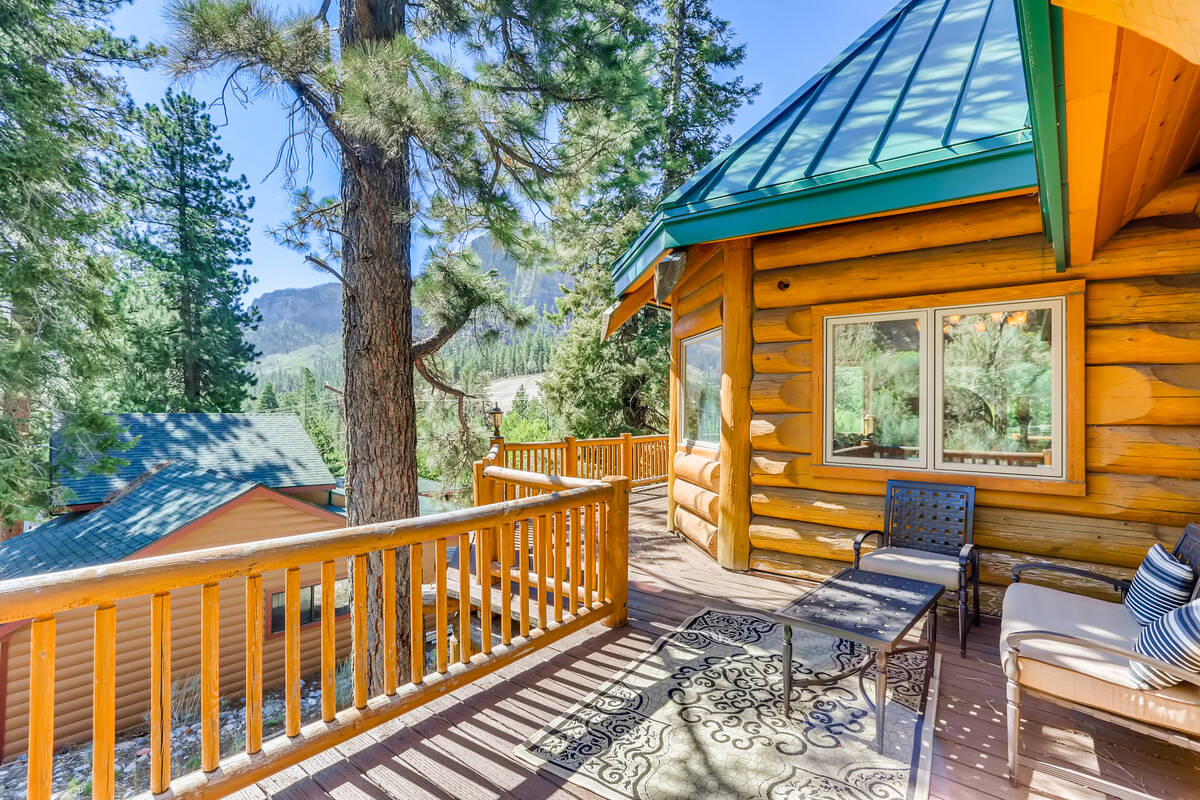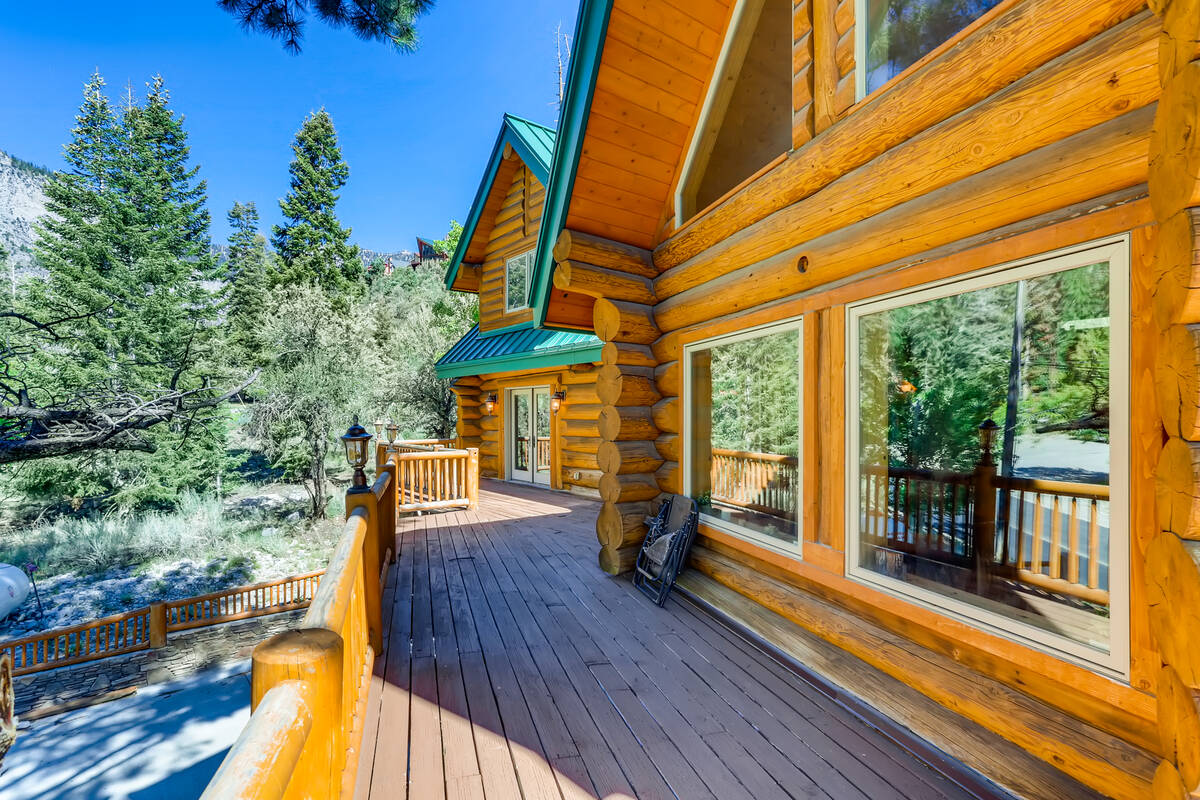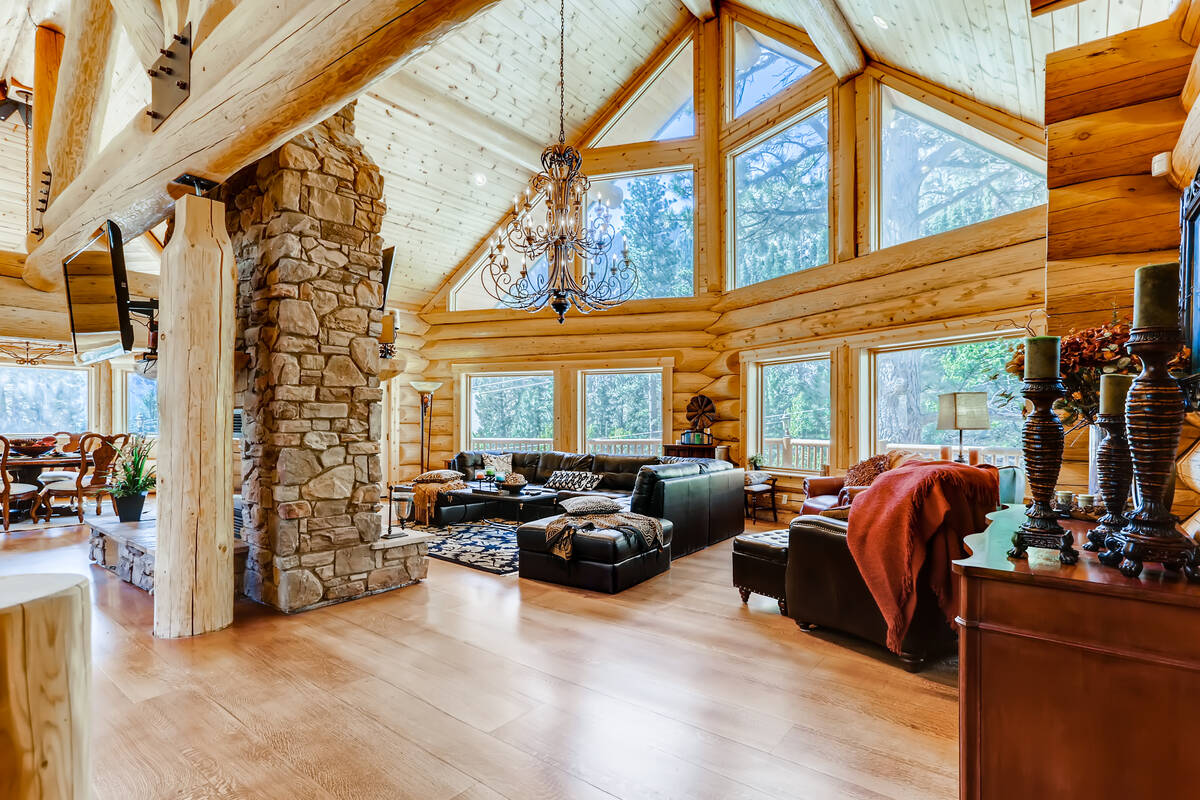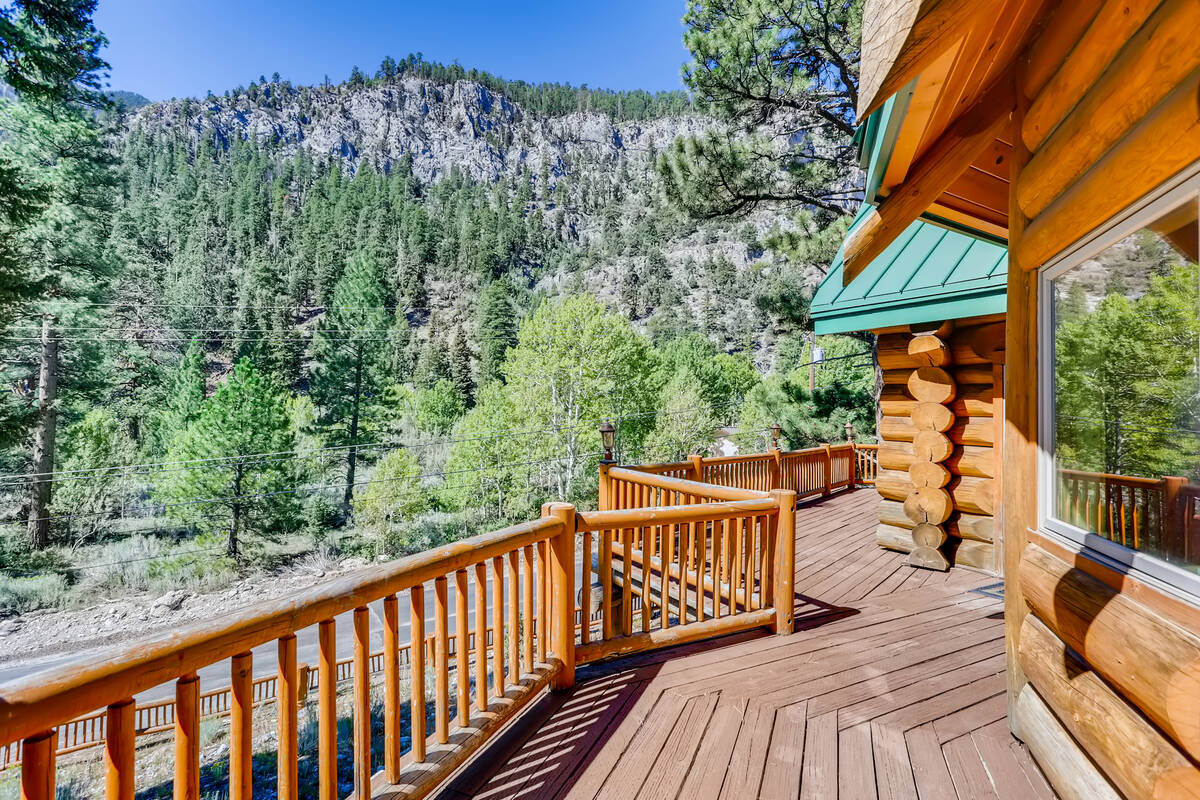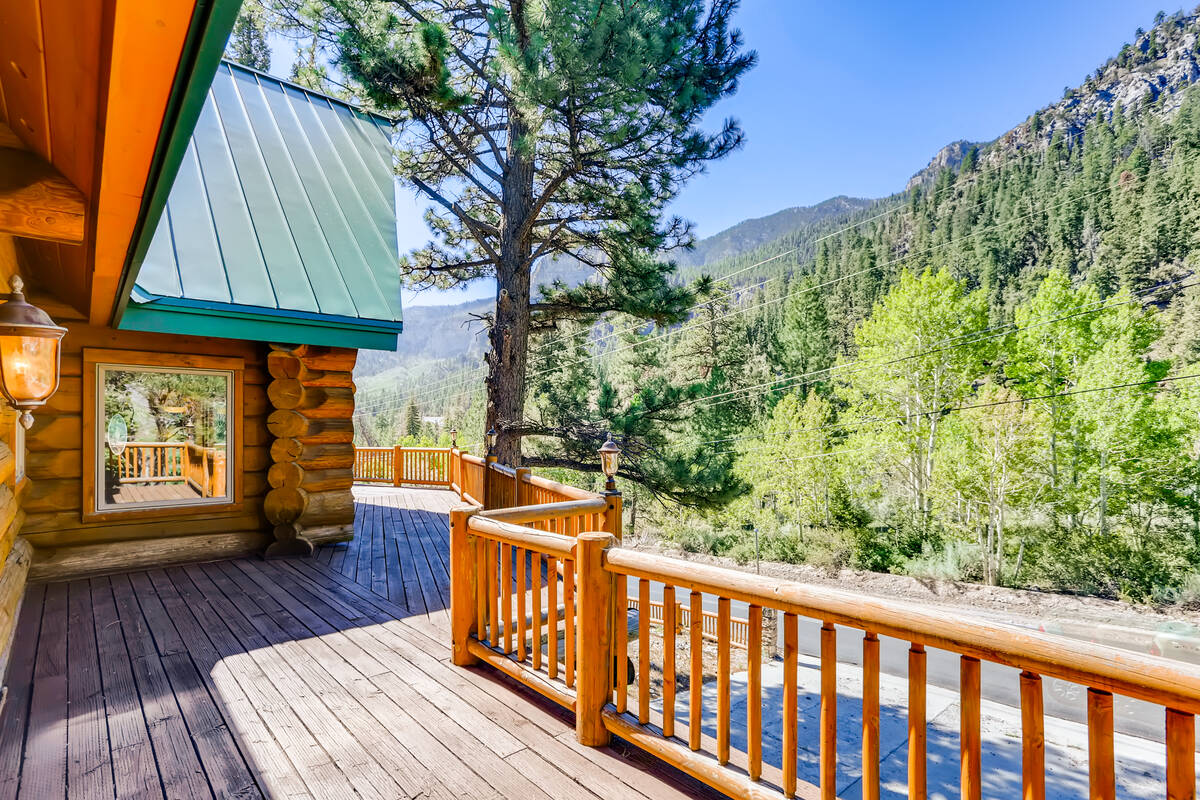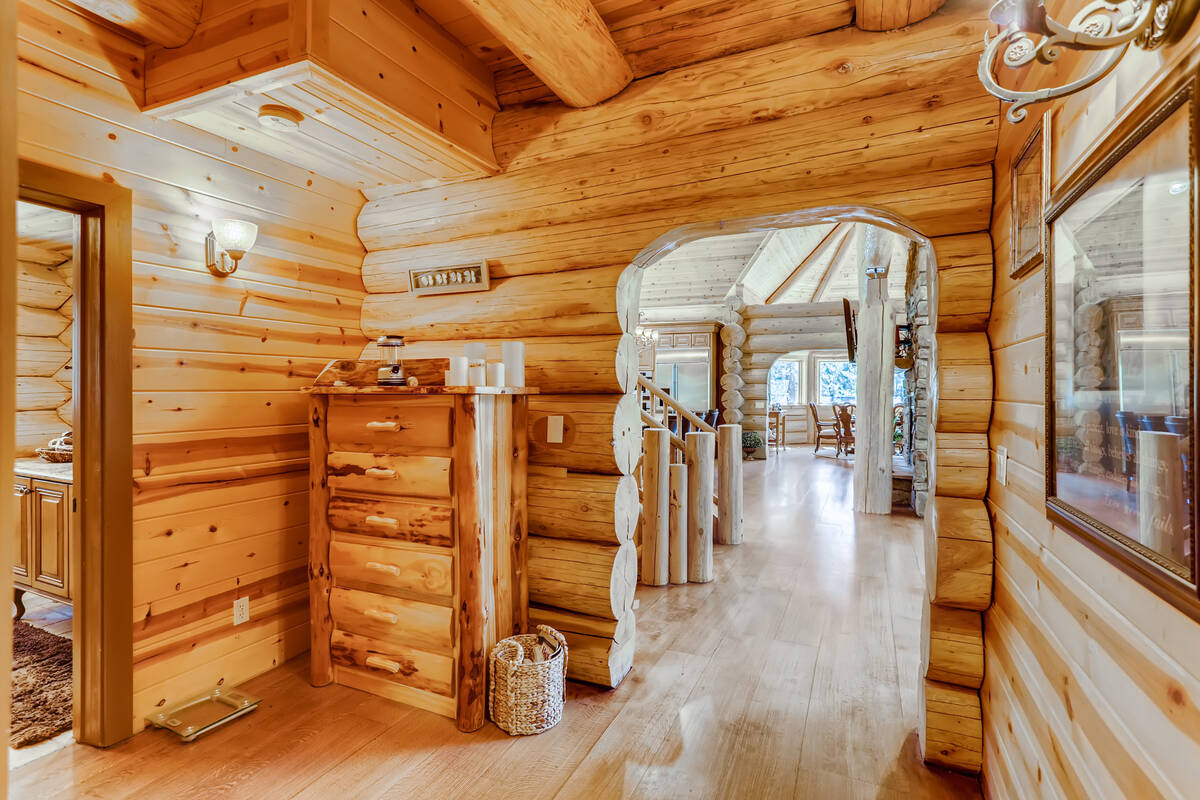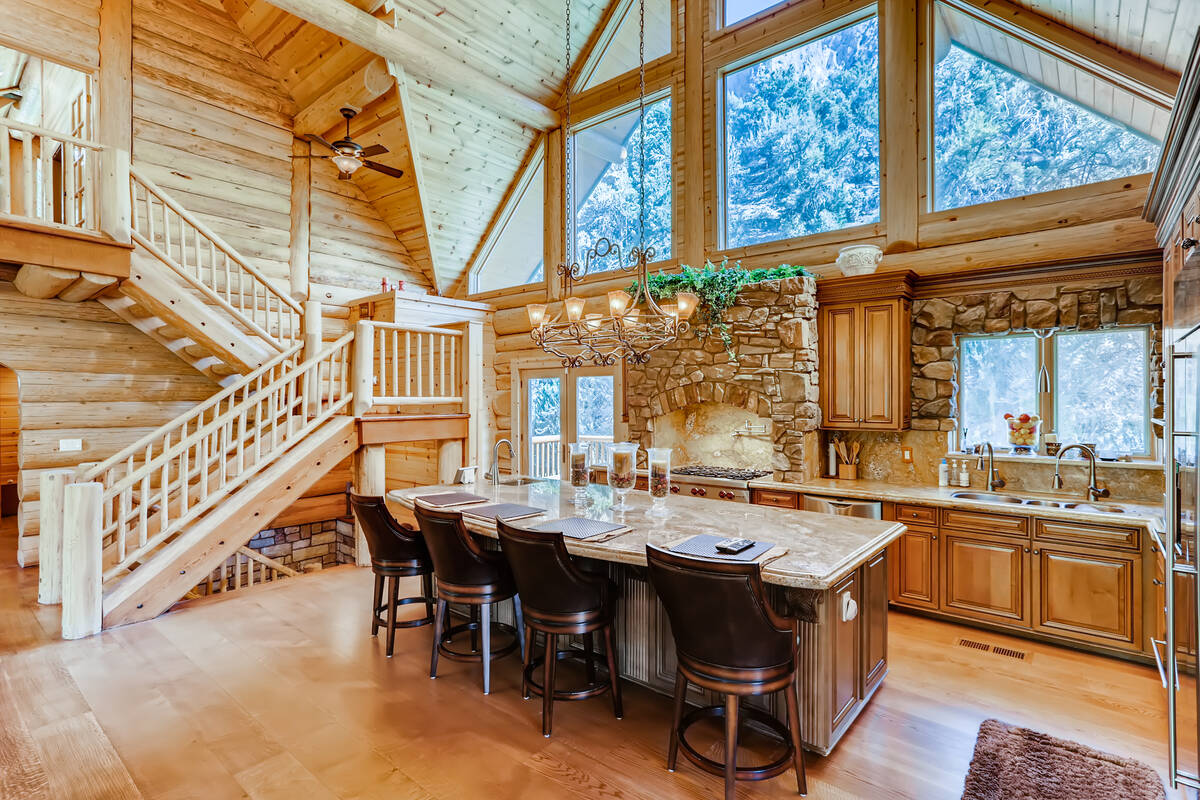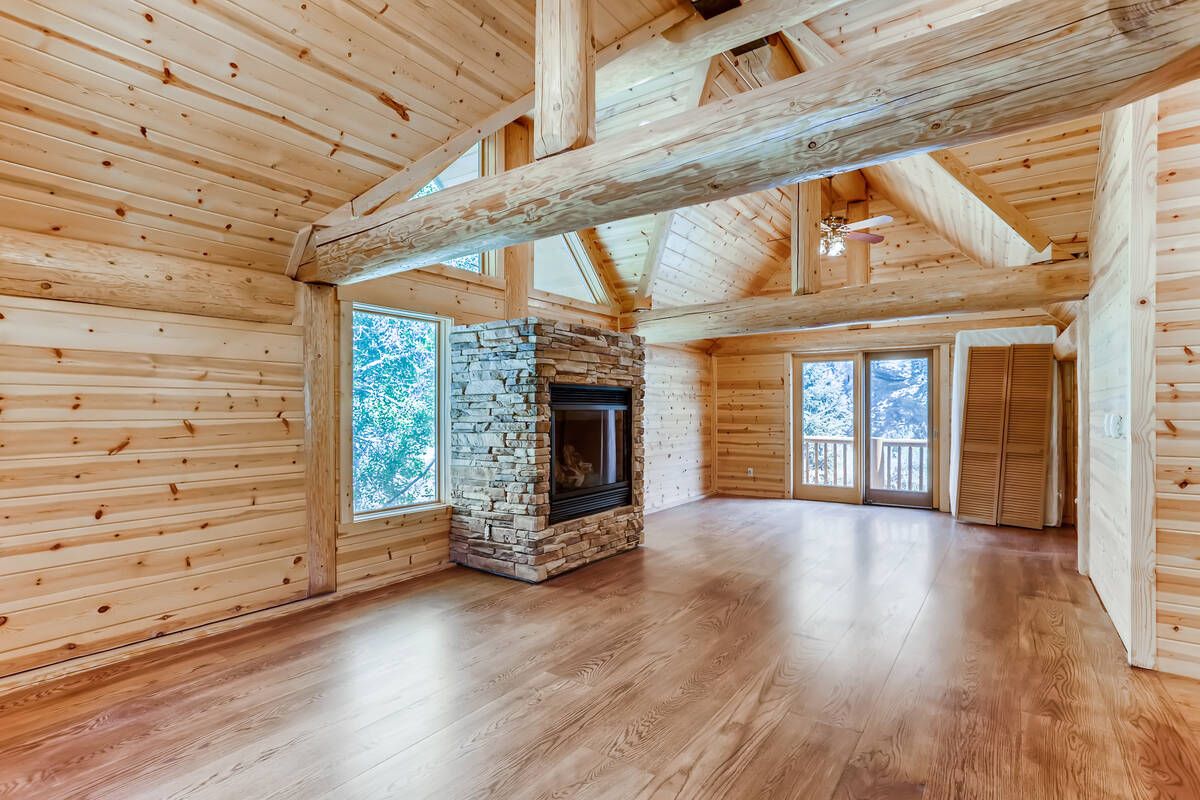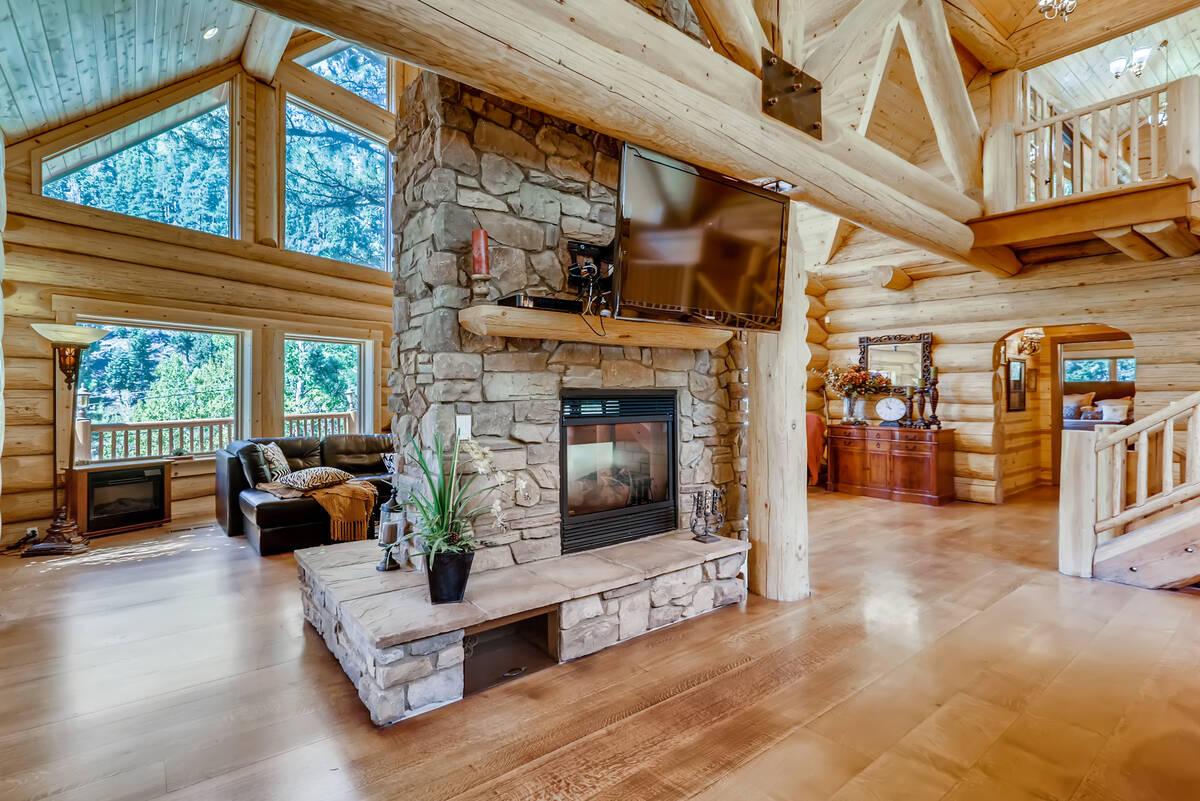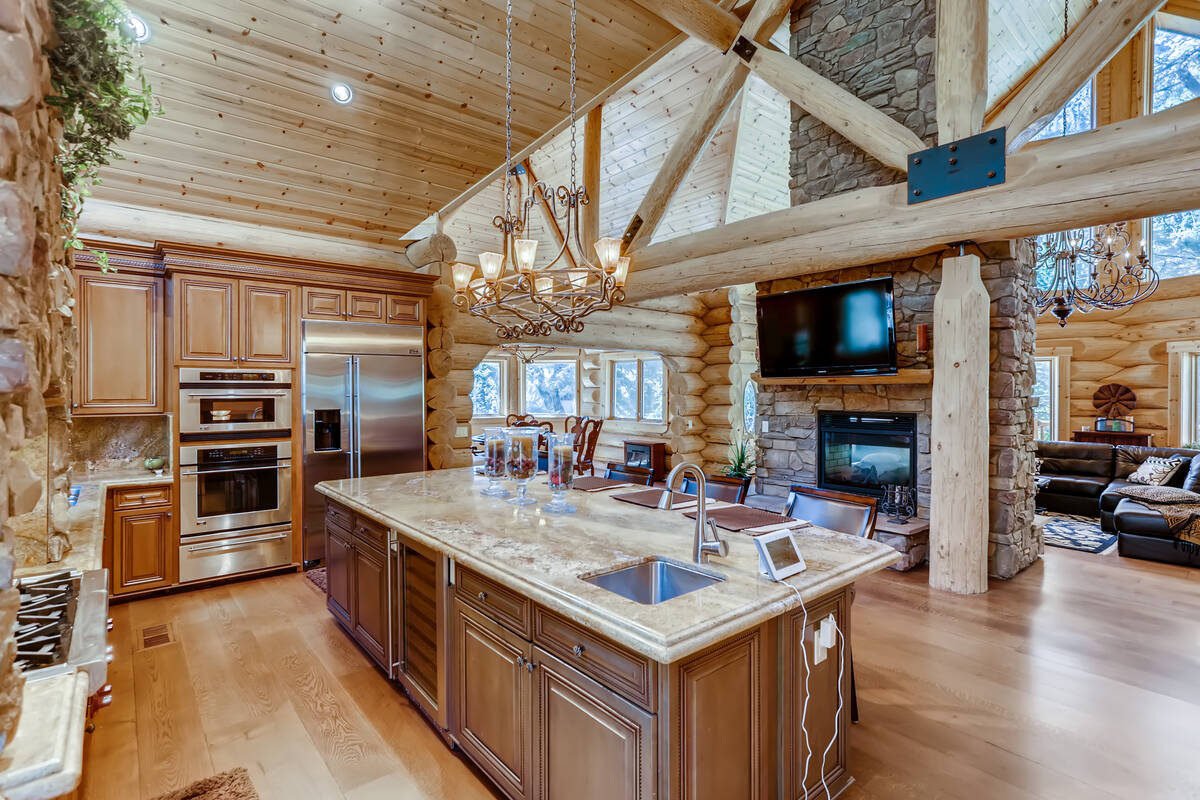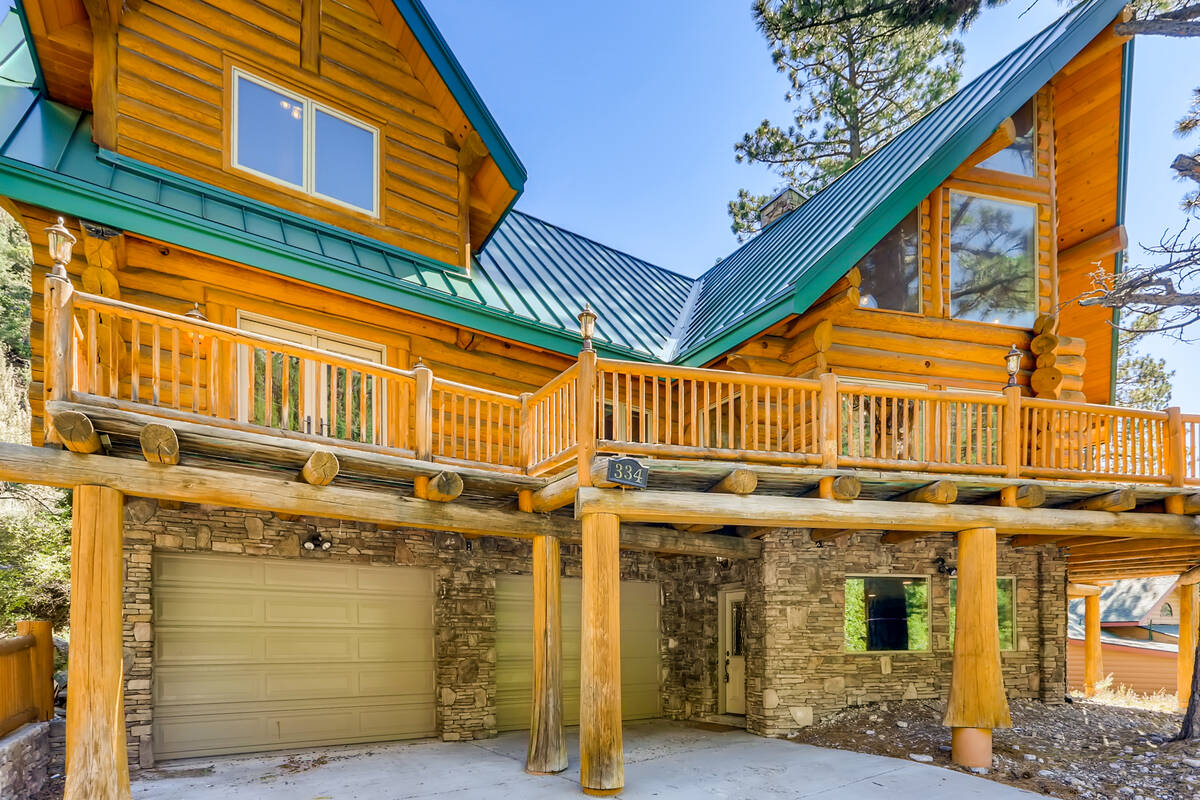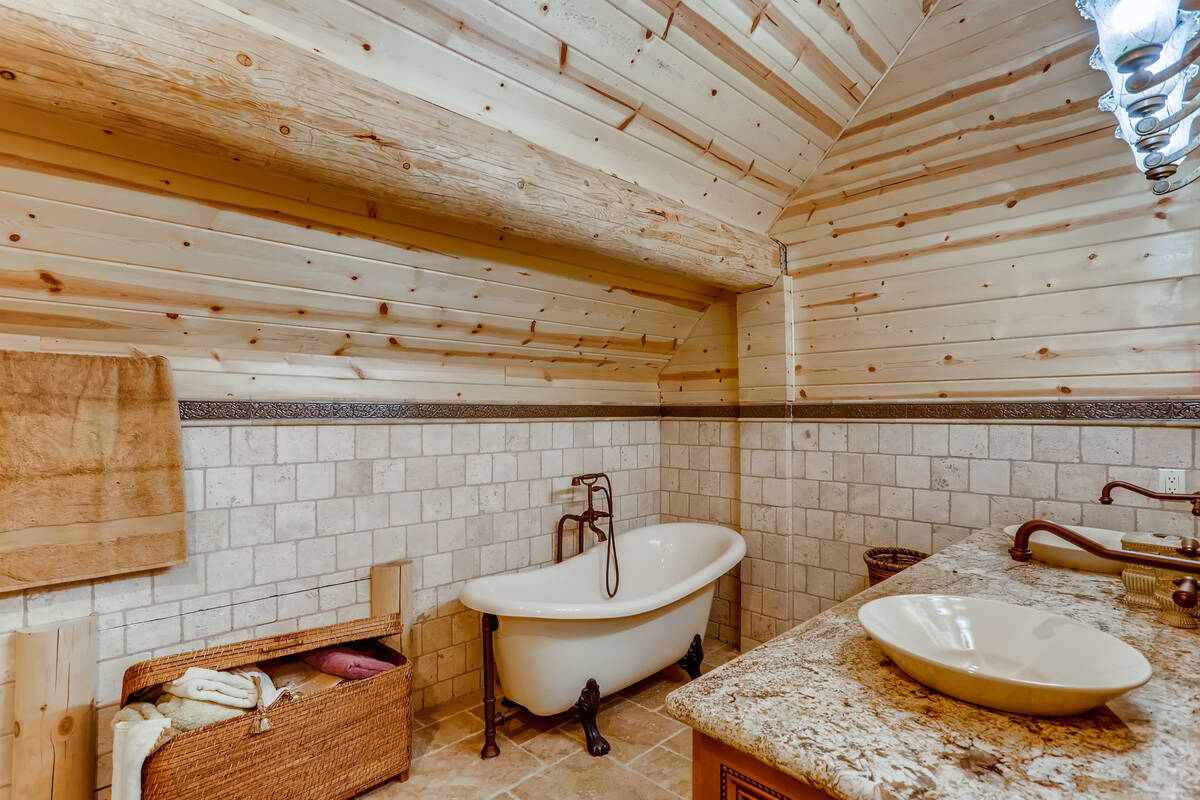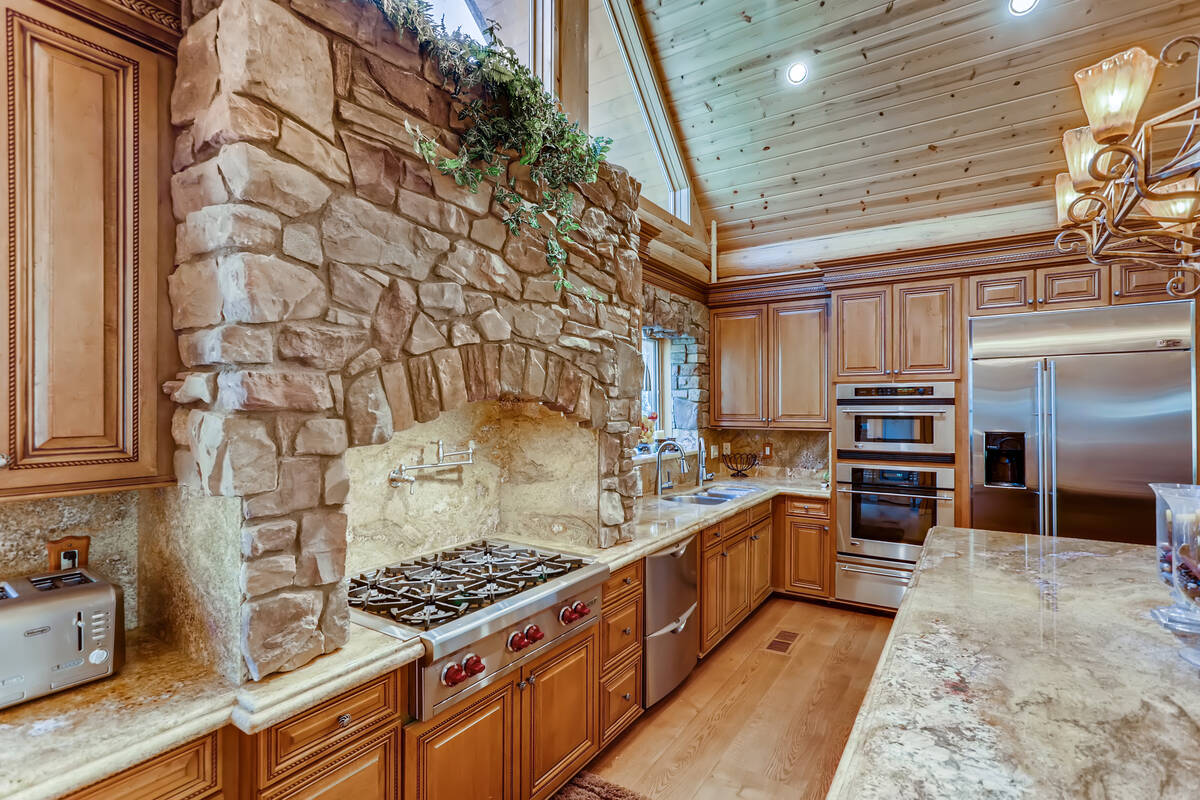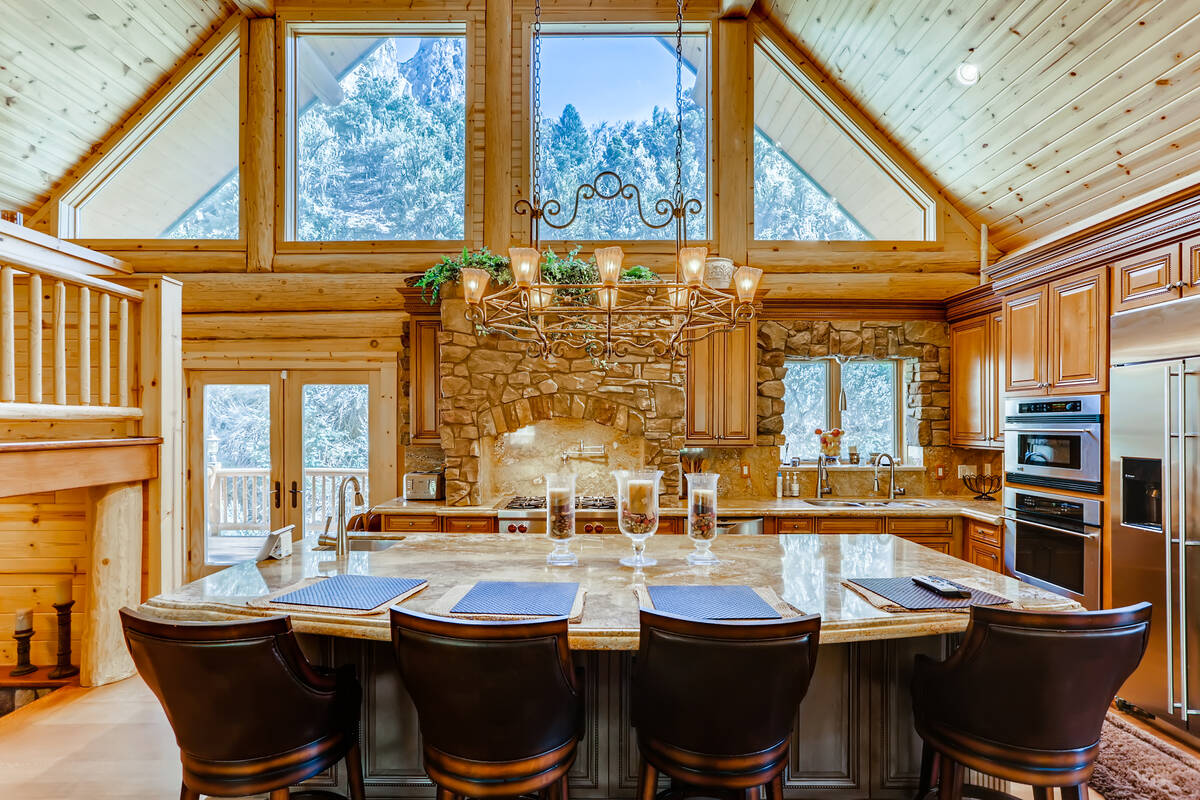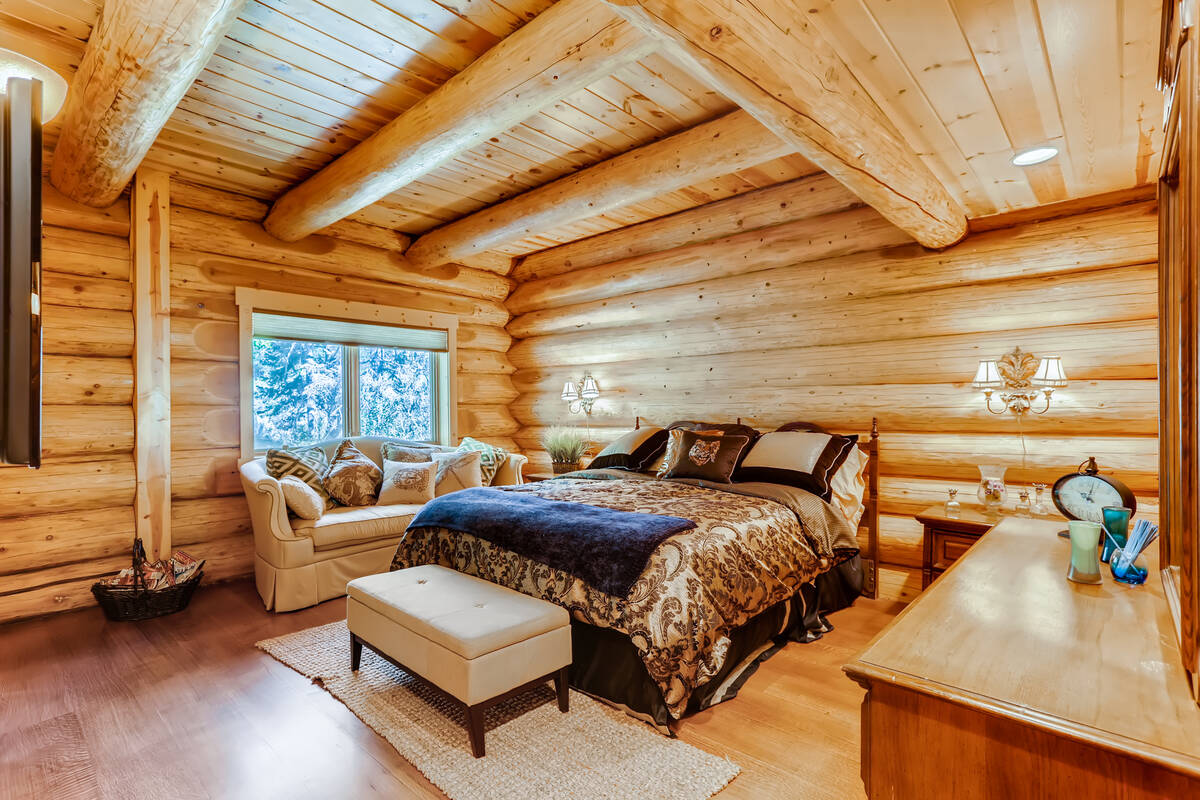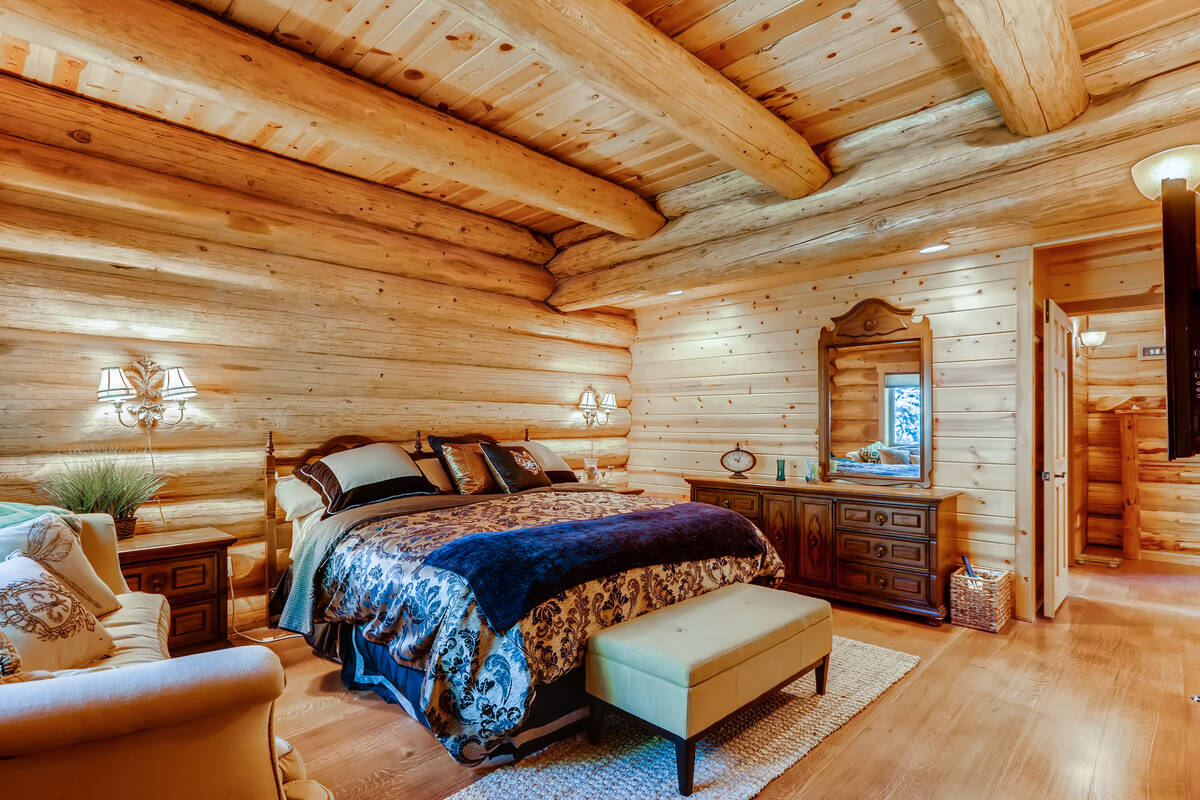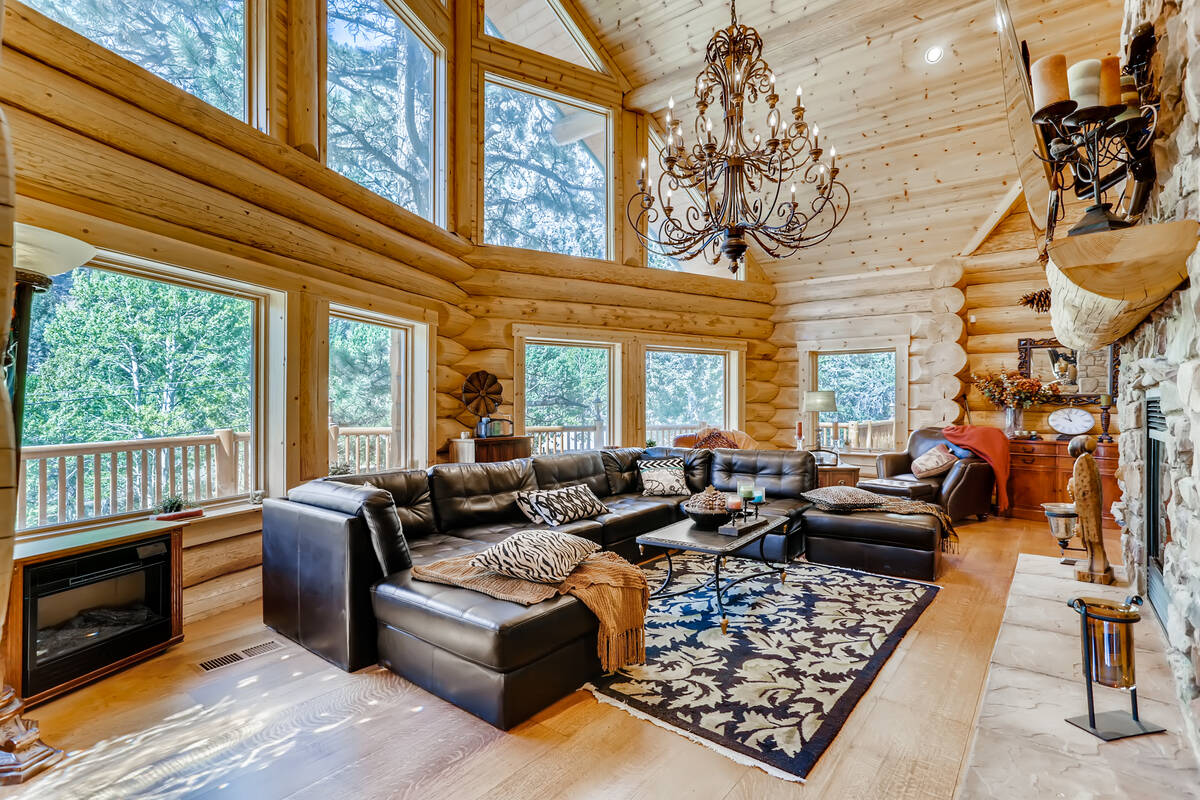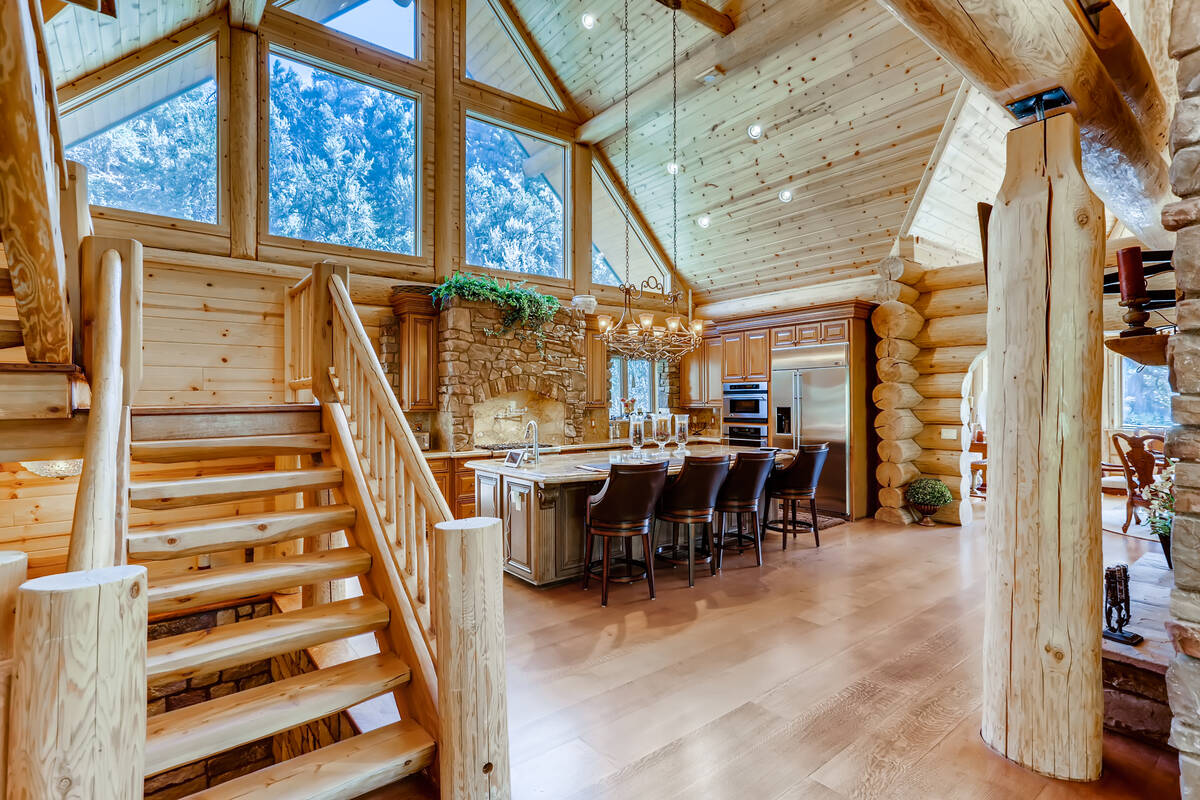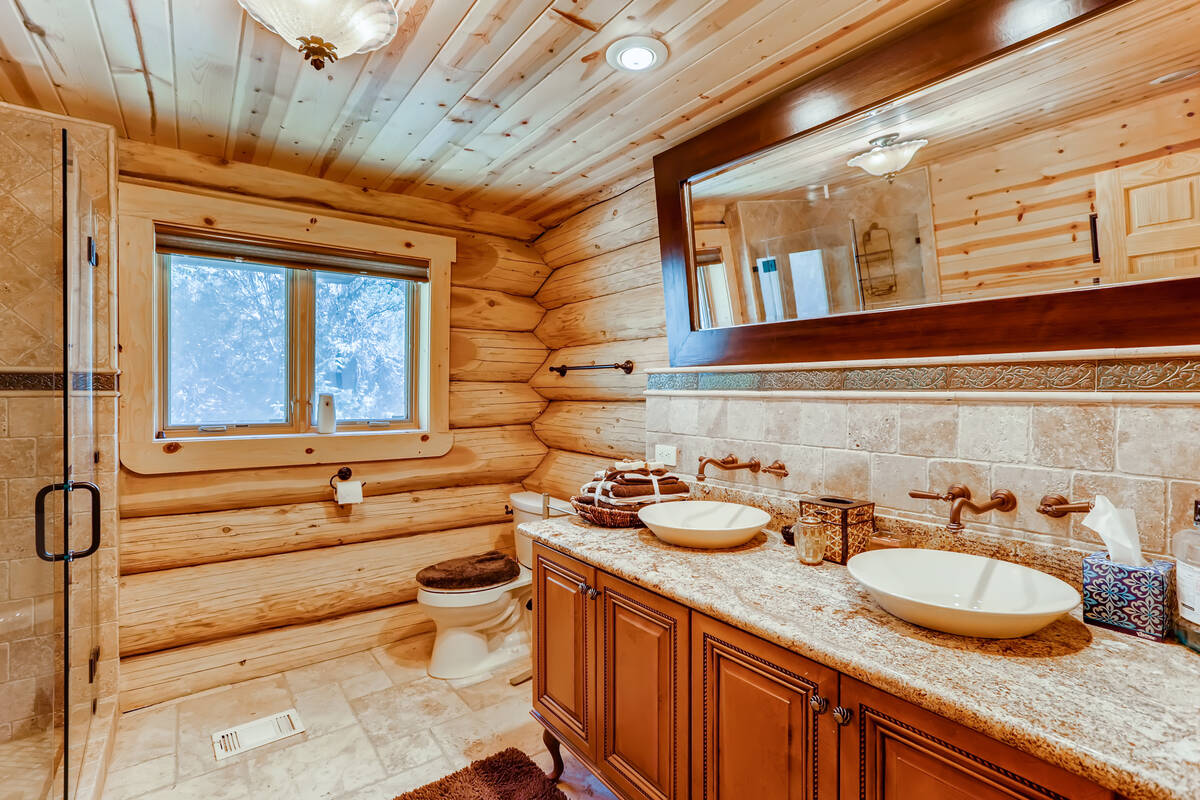 Dr. Audrey Edwards, PsyD, built her Mount Charleston retreat to capture the essence of authenticity.
"My vision for the cabin was to keep it in the scheme of the mountain," she said. "Therefore, I wanted logs."
Edward's desire for a wooded retreat led to custom building a handcrafted Western Red Cedar cabin in harmony with its rugged mountain surroundings.
"The indigenous beauty of Mount Charleston is amazing," Edwards said. "To be able to have this type of beauty in about 45 minutes is exactly what I wanted."
Located at 334 Echo Road in the premiere Echo View subdivision of Mount Charleston in the national Humboldt-Toiyabe National Forest, the cabin served as a relaxing getaway for Edwards and her husband, Dr. Larry Edwards, MD.
A psychotherapist for over 30 years, Audrey Edwards has a private practices at The Therapy Center in Henderson. Her husband is a semi-retired obstetrician-gynecologist.
The couple chose to list their beloved cabin for sale due to changing priorities.
"We are selling, basically, because of my grandson," Audrey Edwards said. "We end up spending more time in the valley because he is always doing stuff. We didn't want to miss any time with him."
The two-and-half level cabin is listed for $2.1 million through Angie Tomashowski of Mt. Charleston Realty, Inc.
"I think what makes this property unique is just the authenticity of it," Tomashowski said. "It's all the elements of what you would think a mountain luxury home would be, and she blended everything so perfectly."
Within its rich, warm wood façade is 4,210 square feet of luxurious living. The stylish cabin features two primary suites, an expansive open floor plan with formal living and dining spaces, gourmet kitchen, vaulted pine ceilings, two-sided gas fireplace with natural stone surround and a wrap-around deck.
"I can't say enough about having the inside/outside component," Tomashowski said. "You can be in the middle of a room and see the mountain peak and forest. You feel like you are in the middle of a snow globe. That's really the setting they've created here, and it makes it special."
The couple purchased the lot in the late 1990sbut waited several years before building on the property.
Audrey Edwards spent countless hours researching different wood options and discovered Western Red Cedar logs.
"I learned more than I ever wanted to know about logs," she said. "Western Red Cedar is the top of the line. It repels insects and has longer wear."
The Canadian-based Log Homes Canada was the only source Edwards found for Western Red Cedar.
"We traveled to British Columbia to a little place called Chilliwack," Edwards said. "And out of all the mountain home builders, we fell in love with this family-owned company. They took us to their home and introduced us to their family."
The Edwards worked with the Canadian team to craft Audrey's vision. She wanted expansive entertainment space, high ceilings and an abundance of windows to capture the incredible view from every room.
"I didn't need a lot of bedrooms, so I wanted people to have space to feel comfortable," Edwards said. "And the other thing I wanted was windows, windows and more windows."
Upon completing the floor plans, Log Homes Canada hand-cut, peeled and fit each cedar log to the necessary specifications.
The firm then fully assembled the cabin on-site in Canada before shipping it to Nevada.
"They number the logs, so they know exactly what piece goes where," Edwards said. "Then they disassemble and construct it on your property."
According to Edwards, it took four days to construct the outer structure on the property with the help of a crane and a Canadian crew. The interior finish work took another four years to complete.
"Everybody was building at the time we were building," Edwards said. "So, it often took weeks to get someone to come up and clear your project. You had to, in many ways, hurry up to wait."
The result is a cabin rich in rustic charm and cedar-clad comfort. The interior's exposed log beams and walls, hardwood staircase, wood-framed Pella windows and doors and hardwood flooring blend seamlessly to create a homey environment.
Edwards purchased the cabin's wide plank oak hardwood flooring from a company in Vermont, which shipped and arrived on the backs of semi-trucks.
"I became friends with him," Edwards said of the craftsman. "He went through every element of the flooring. How they take it off the trees. It was an education as well as a design piece."
Graced with an approximate 24-foot tongue and groove pine ceiling, the main living area affords peace, quiet and seclusion from the bustle of modern life. A hand-finished sizeable Frank Ramond-designed chandelier flows down from the vaulted ceiling.
The room's windowed wall connects cabin dwellers with the stunning mountain peaks and surrounding forested landscape. Its towering two-sided stone fireplace divides the main living from the gourmet kitchen, creating a stunning focal for the entire space.
The luxurious kitchen boasts of an oversized central island graced with granite counters offering the perfect amount of space for family and friends to gather. A second Frank Ramond hand-finished chandelier hangs above the counter.
Professional-grade appliances include a Wolf six-burner gas range top encased in a natural stone hood, granite counters and backsplash, two-tone custom cabinetry, large upper viewing windows and a walk-in pantry complete the elegant space.
"My favorite room is the family room/kitchen," Edwards said. "It's open and everybody can connect together."
Surrounded by glass windows, the formal dining rotunda features another prominent coordinated Frank Ramond light fixture centered over a custom round wood table. The bright inviting space showcases 180-degree views of the cabin's surroundings.
An expansive primary bedroom offers easy access right off the main living area. Its stylish bath features a claw foot tub, walk-in shower with stone surround and dual vanities.
The main level's elevated wrap-around deck provides the perfect vantage point to take in the grandeur of the surrounding forested backdrop and mountains.
The upper level's primary loft features incredible mountain views, a stone fireplace and a private bath. The stylish bath features a claw-foot tub, stone accents and dual vanities.
"I did both bathrooms with a claw-foot tub," Edwards said. "It's the kind of tub that should be in this type of house."
The lower level is the main entrance to the home with a mudroom available for disposing of outerwear. The space features an oversized room with a stone gas fireplace.
Sited on a 0.26-acre lot, the cabin offers easy year-round access located on the main Echo Road.
"This is the ideal place," Edwards said. "With all that's going on in the world to be able to spend time with loved ones in a beautiful, serene place, it's hard not to find joy in that."
About the cabin
Price: $2.1M
Location: 334 Echo Road, Echo View subdivision, Mount Charleston.
Size: The home is on 0.26 acre. It measures 4,210 square feet and has three bedrooms, including a private main-level primary bedroom and upper-level primary suite with fireplace, 2.5 baths and two-car attached garage.
Features: Custom handcrafted hand-hewn Western Red Cedar log home; pine vaulted ceiling lid; metal roof; views of Cathedral Rock, the forest and surrounding mountains; kitchen with oversized central island with bar seating, professional-grade appliances including Wolf stove and Fisher & Paykel dishwasher, two-tone cabinetry, granite countertops and backsplash, stone accents, walk-in pantry; formal dining; wide plank oak hardwood flooring throughout; formal living room with a 24-foot vaulted ceiling and floor-to-ceiling stone two-sided gas fireplace; Fredrick Ramond-designed chandeliers; lower-level family room with stone surround fireplace; wrap-around exterior deck; Pella windows and doors; security system; and propane heat.
Listing: Angie Tomashowski, broker of Mt. Charleston Realty Inc.