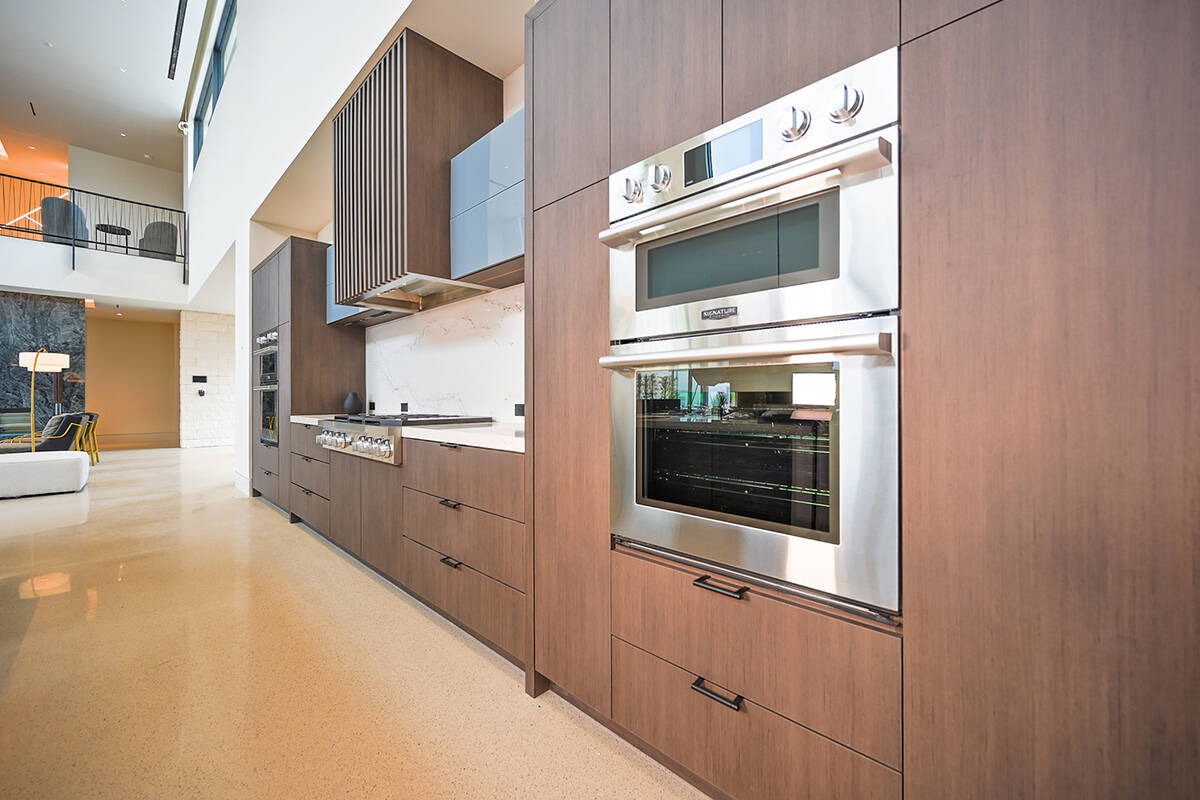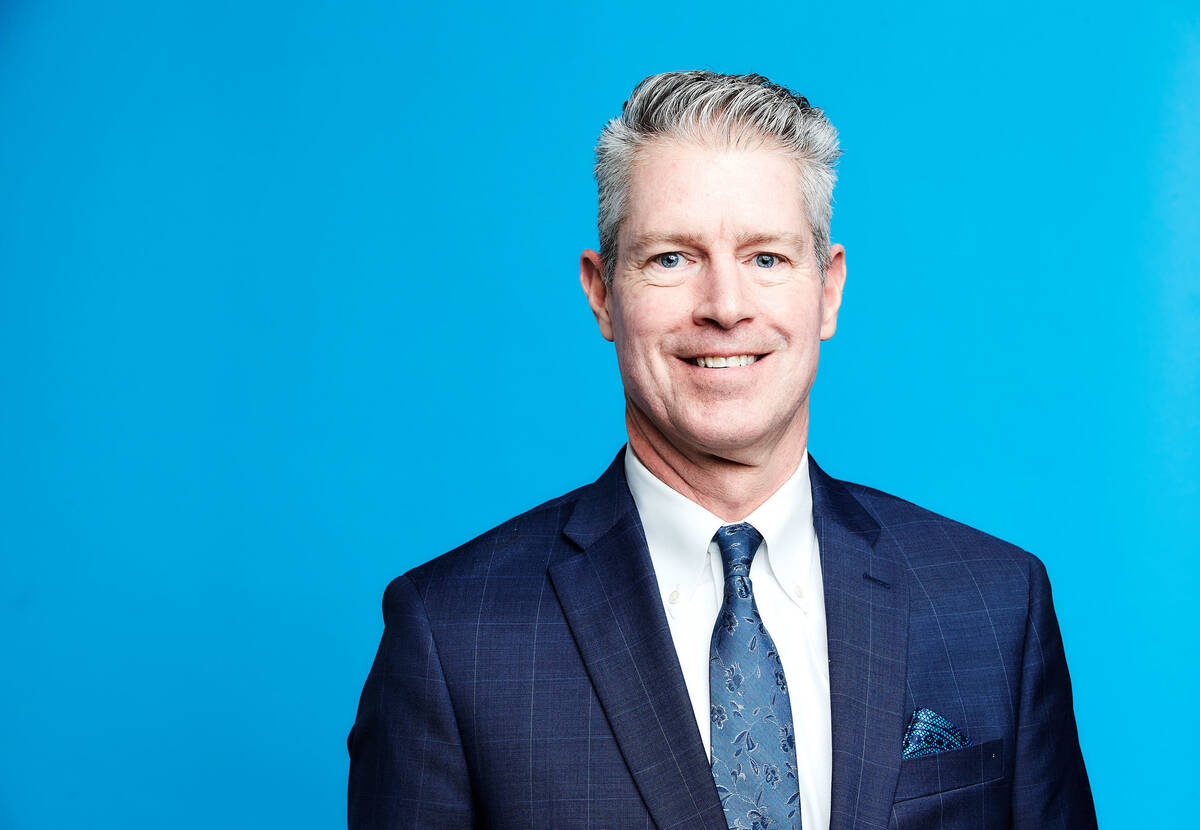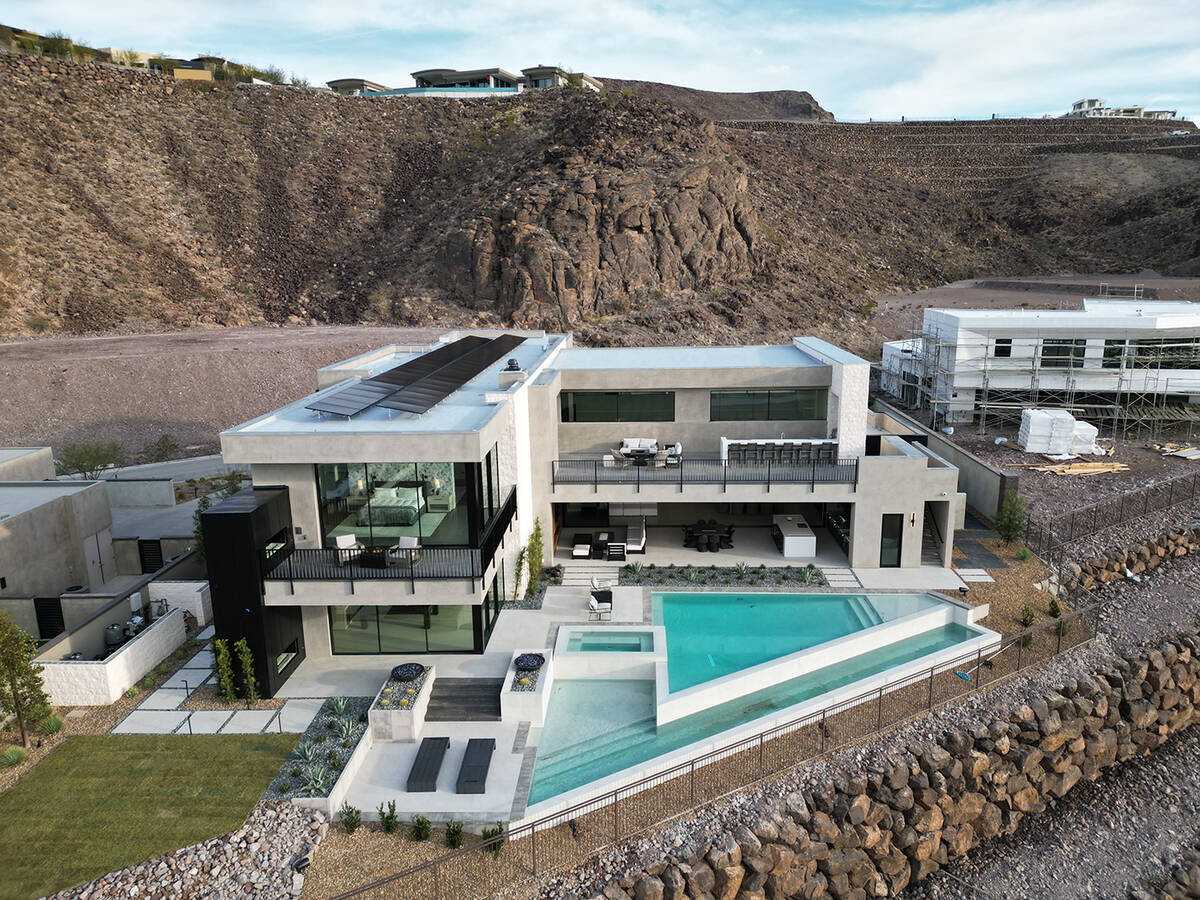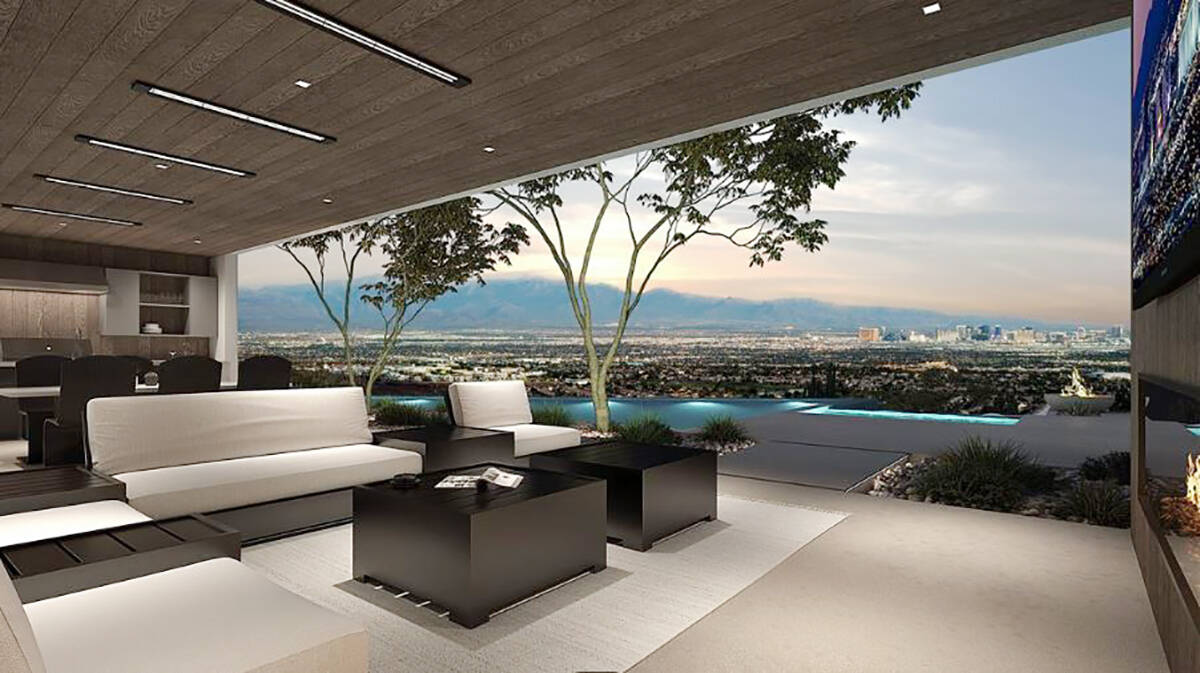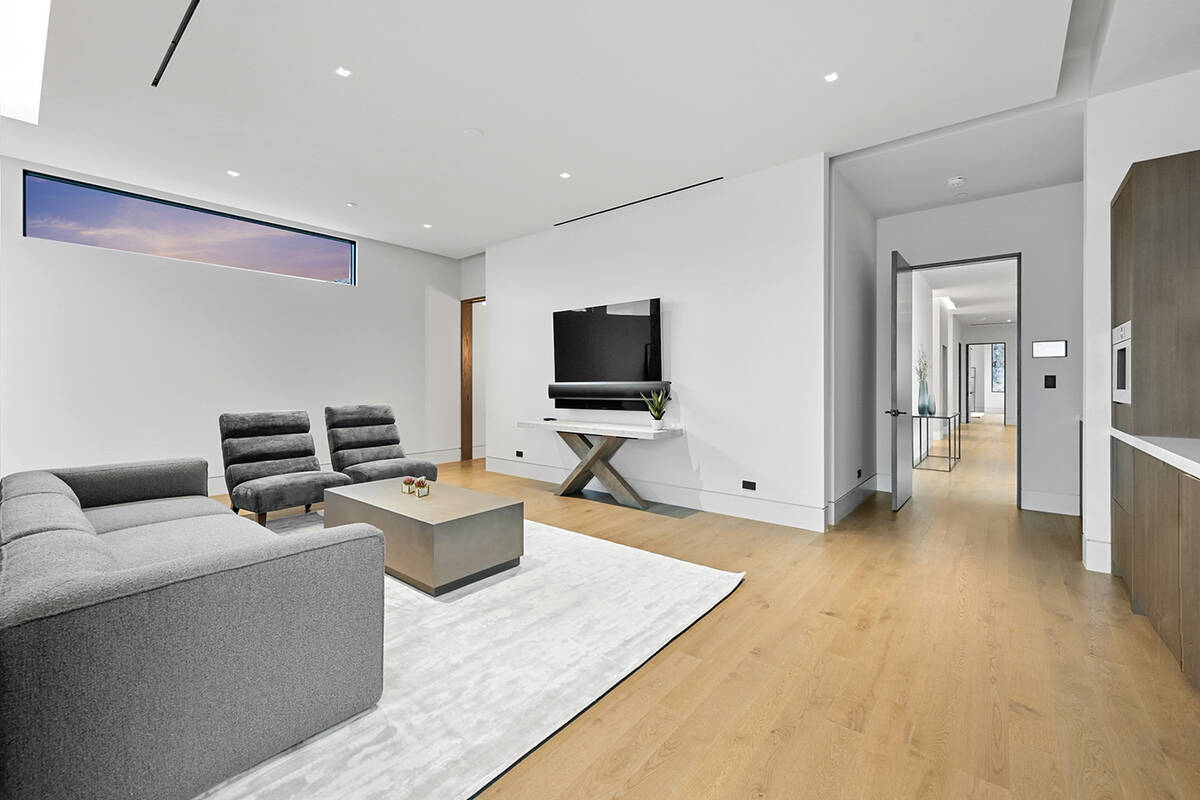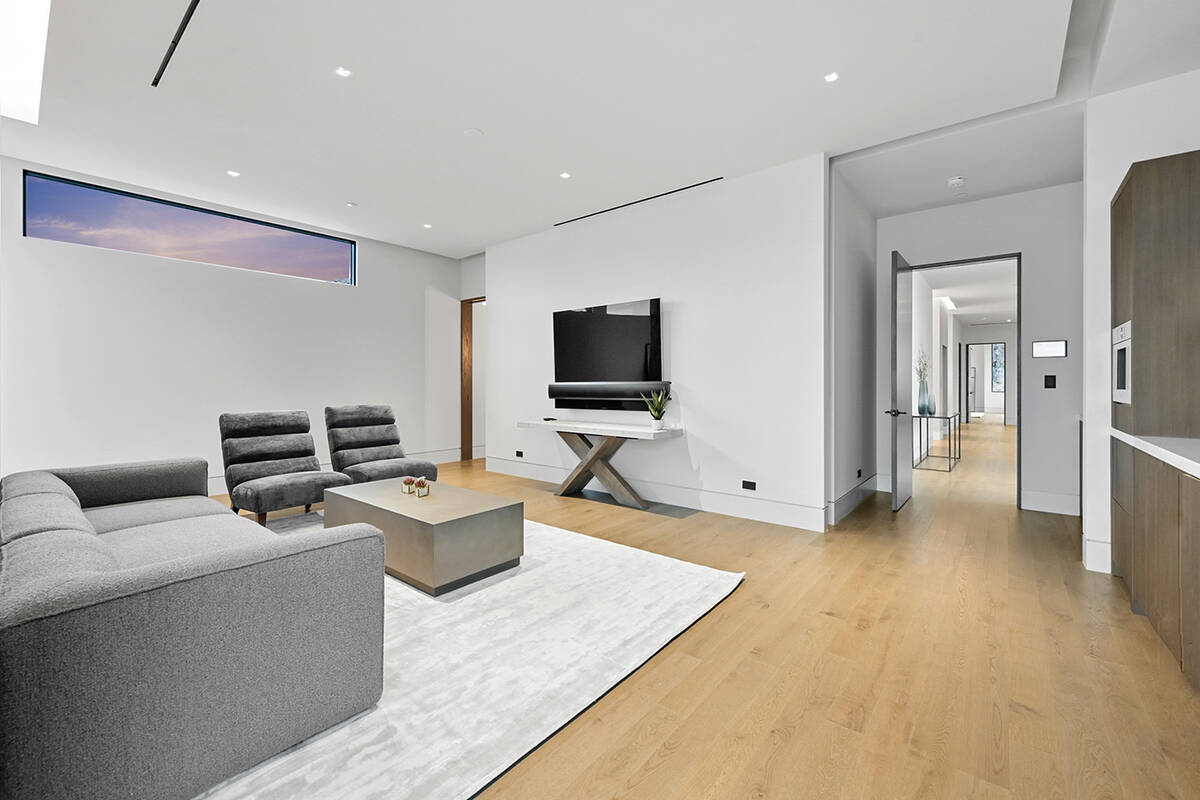 The National Association of Home Builders returns to Las Vegas this week for the first time since 2020 as part of its International Builders Show that's expected to collectively bring more than 100,000 people to the city.
The show, which is scheduled for Tuesday through Thursday, was canceled in 2021 in Orlando, Florida, due to COVID-19 and held in Orlando in 2022. It's set to be held in Las Vegas for three consecutive years before returning to Orlando in 2026 and permanently locating to Las Vegas after that.
What makes this year's show special is the IBS will not only be held in conjunction with the National Kitchen & Bath Show as has been tradition for the last decade, but this year is joined by the National Hardware Show, also at the Las Vegas Convention Center, and The International Surface Event at Mandalay Bay. The World Market Center holds its winter event for furniture and home furnishings Sunday through Thursday.
The combined shows bring builders, general contractors, remodelers, designers, flooring professionals, product suppliers and manufacturers from around the world who will showcase their products, materials and technologies, including wood, concrete, stone and brick.
"It's been three years since we've been to Las Vegas, and there's tremendous enthusiasm from the industry about coming back to Vegas," said John McGeary, senior vice president of business development and brand strategy for the NAHB who called it the "perfect storm" of home construction and design with several shows at once. Any one with a badge from any event can get into every locale and shuttle buses will go back and forth.
"We have over 1,300 exhibitors and brands participating this year just at IBS — 200 are new to the show, which is really exciting," McGeary said. "A lot of our attendees haven't experienced the new West Hall at the Convention Center, which is state-of-the-art in the industry, so we're pretty much taking up the whole campus between us the Kitchen & Bath industry show, and for the first time we're co-dated with the National Hardware Show."
The Orlando IBS show had about 37,000 people attend and more than 45,000 are expected in Las Vegas. The Kitchen & Bath Show, which will have between 400 to 500 exhibitors, is expecting more than 25,000 people while the hardware show is expecting more than 15,000 people. The events at Mandalay Bay and World Market Center add to that total.
"Between those five shows and people coming in and out there could be more than 100,000 professionals from design and construction in the building at any given time," McGeary said. "We only had two shows in Vegas in 2020 — IBS and Kitchen & Bath and had just over 70,000 exhibitors and attendees."
McGeary said they would have returned to Las Vegas permanently but dates weren't available in 2026. They prefer Las Vegas because the attendance is higher than when it's held in Orlando.
"We do between 5 percent and 10 percent better with the attendance domestically and internationally when the show is in Las Vegas," McGeary said. "It's due to the options for travel coming into Vegas, entertainment options, hotel options and convenience in getting to and from the convention center."
The 2023 show's theme is celebrating the industry and new technology and the "perfect story of design and construction," with the combined shows, McGeary said.
IBS is important for the home construction industry for all segments from single family to multifamily. It's where the industry comes together for education, networking and discovery of new products and services, McGeary said.
There are more than 100 educational sessions of which more than 70 percent are new. There's discussions of new technology and new methods of building.
"We have a construction performance zone with new innovative and efficient ways of building," McGeary said. "What's new this year is the craft techniques zone. When you think of builders who specialize in cabinetry and trim within the home, that's something our attendees have been looking for. There will be demonstrations on how to better service their customers."
What's new in Las Vegas this year is innovations focusing on the home construction industry in the startup zone. New and emerging companies that have revolutionary products never seen before will be presented, with 20 companies part of that area, McGeary said.
"They will be presenting new types of tools, software and other things that will revolutionize the industry," McGeary said. "Some of it is management of staff via software and tracking vehicles and where people are and time-tracking of employees."
There will be more than 50 new products and services from existing companies at an area called the new product zone.
This year's show will again feature the New American Home that showcases the latest industry innovations, revolutionary design concepts, construction techniques and lifestyle trends. Michael Gardner, principal and founder of Studio G Architecture and Luxus Design Build, was awarded the project. He also did the 2013 and 2016 New American Homes.
A two-story contemporary-style home in the Henderson hillside community, Ascaya, will be showcased as part of a tour during the show and with special events. There won't be a New American Remodel at this year's show, but that will return in 2024.
"The great thing about the New American Home is that it's the convergence of leading manufacturers in the marketplace being able to contribute products and services that are exemplary of what current homebuyers want in a new home," McGeary said. "It's about showcasing the kitchen and bath products, windows, roofing and siding from manufacturers part of the industry and International Builders Show. Typically, the highlights are the appliances."
This year marks a different place for the homebuilding industry compared to 2022 in Orlando when it was riding high from a jump in sales in response to the global COVID-19 shutdown and people relocating and looking for better living options.
Mortgage rate increases started in spring 2022 and drastically reduced sales in Las Vegas and across the country. If people don't buy a new home with high interest rates, they tend to stick with what they have, McGeary said.
"The enthusiasm for everyone to come back to Vegas has not relented," McGeary said. "It's amazing. We're having up to 1,000 people register a day to this point to come to the show. A lot of people come to the show to talk about what this year is going to bring. I know people are concerned about higher interest rates. If we're coming into an era where single family is down, people double down on renovating and remodeling. We see that as a strong part of the industry as we go into 2023 and new-home construction picking up toward the end of 2023 as we go into 2024."
Steve Hill, president and CEO of the Las Vegas Convention and Visitors Authority, said Las Vegas is thrilled to have the builders show return and become a permanent part of the landscape in the future.
"It is a show that fits Las Vegas exceptionally well," Hill said. "Their attendees want to be here. They are one of the biggest shows out there, and they have seen the difference when they have a show in Las Vegas than when they had it someplace else. Combined with other shows to make it a 100,000-plus attendee week, it's one of those shows that helps make the month."