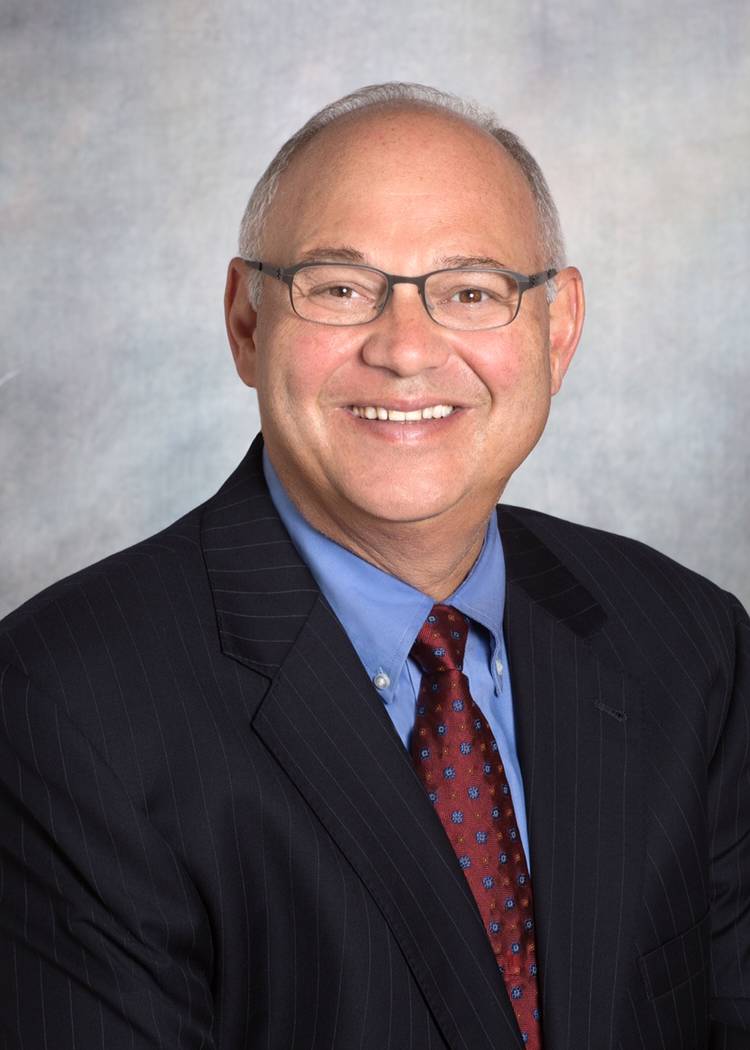 A national economist said housing markets such as Nevada will continue their modest gains in 2017 but will continue to be hampered by existing homeowners burned by the Great Recession and unwilling to sell and acquire another home.
The Nevada housing market was part of the national conference call discussion by Mark Vitner, a senior economist for Wells Fargo, in a presentation on "The New Normal for Housing: What Will It Take to Get There."
The housing recovery has been slow and closer to levels seen in a recession than in a typical recovery, but that rebound has been steady and headed in the right direction in new and existing home sales, Vitner said.
It will take time, however, to get back to a normal level, especially in markets such as Southern Nevada as many continue to wait out the recovery because their equity hasn't returned to levels they desire, he said.
"There are a lot of baby boomers out there (who) have a home and suffered some setbacks during the recession, and their 401k plans may not be where they thought it would be," Vitner said. "The value of their home (is not) where they thought it would be. They refinanced to a 15-year fixed loan, some at a rate below 4 percent. They're building equity and feel comfortable with where they're at and don't see a compelling reason to move."
That willingness for people to remain in their own homes has held back sales because of a limited supply in the existing market that has hurt the new-home market, also hampered because people aren't willing to move up, Vitner said.
The latest report from housing research firm SalesTraq depicted that limited supply with 6,443 homes on the Multiple Listing Service in February. That's down more than 28 percent over February 2016, and the market has only a 2.4-month supply in Southern Nevada.
SalesTraq reported there were 643 new home closings in February, a 31.5 percent increase from February 2016. Overall during the past 12 months, SalesTraq reported 8,198 new home sales, a 17.3 percent increase over the previous 12 months. The median new home price was $329,992, a 4.8 percent increase over the past year.
In the existing home market, February closings were flat at 3,242 compared to February 2016. Closings for the past 12 months are up 6.2 percent compared to the previous 12 months. The median price was $207,000 in February, a 9 percent increase over February 2016.
There have been 1,530 bank repossessions over the past 12 months, which is 23 percent fewer in the 12 months before that, according to SalesTraq.
In its report, SalesTraq said the Southern Nevada market is trending toward a "normal market" that has been aided by a recovery in the economy and population growth of 2.7 percent in the last year.
"Total job growth during the past 12 months in Las Vegas translated into 31,400 new employees, with a wide range of industries contributing to the increase," according to SalesTraq. "Given these factors, along with continued investment in major projects and quality-of-life factors, the local housing market is expected to remain on a stable path into the foreseeable future."
Vitner said hot markets such as Las Vegas, meanwhile, continue to be hindered by people who during the housing boom more than a decade ago bought before they were financially ready and went through foreclosure or short sales. That messed up their credit and they're not ready to purchase again at a time credit, although loosened, remains tight.
"Unfortunately, when the recession hit they wrecked their balance sheets," Vitner said.
Although markets such as Nevada continue to see population growth, Vitner said that overall national migration patterns are at their lowest levels since the end of World War II.
Some larger Sun Belt markets continue to get their share of relocations, but the numbers are down from what is possible because of the problems in the housing market in the Midwest and Northeast.
It's not financially feasible for some of these people to sell their homes and relocate to the Sun Belt, he said.
"The price they could fetch for their home in their existing market does not match up with the price they would pay in the market they'd like to move to," Vitner said.
Homeownership rates, meanwhile, continue to be down across the country because the economy hasn't recovered as it typically does coming out of a recession. More workers have done contract work instead of landing a full-time job, and many younger people are living at home, he said.
"Anything about the drop in home ownership is how pervasive it's been in every part of the country," Vitner said. "Some of the largest drops have been in the sand states – Florida, Arizona and Nevada. In those cases, a big part of that drop is speculative activity of buying and flipping homes during the housing boom. A lot of those homes are now being rented, and that's gotten in the way of a stronger recovery there."
As for his forecast for GDP growth, Vitner said it will be 1.1 percent in the first quarter and projects 2.1 percent for 2017 and 2.5 percent for 2018 – numbers he said are on the low side compared to other forecasts.
"Consumers are taking less risks, and Americans are starting fewer businesses," Vitner said. "And people are largely remaining in place."