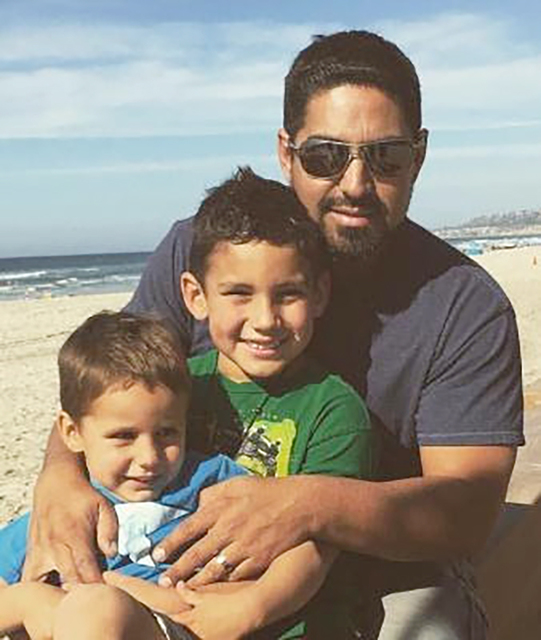 Southern Nevada Home Builders Association announced Dec. 1 that longtime Pulte Homes Construction Manager Jacob Ortega, 37, died Nov. 30.
Ortega joined Pulte Homes in May 2003 after graduating from Northern Arizona University where he met his then-future wife, Mandy. He loved all things cars and was in the process of rebuilding a Dodge Dart with his young sons, J.J. and Mikey. He also spent time coaching JJ's soccer team and watching San Diego Chargers games.
"I've known Jacob for many years as a good friend and an associate," said Nat Hodgson, executive director of the Southern Nevada Home Builders Association. "We worked together at Pulte Homes. Jacob was highly respected in the local homebuilding industry because of his integrity and professionalism. Although he was admired by his peers, he was a humble person. He was a devoted family man, who enjoyed spending time with his wife, Mandy, and their two young sons, JJ and Mikey. His sudden death is a devastating shock."
His friends in the homebuilding industry have set up a GoFundMe account at gofundme.com/jacob-ortega-memorial to assist his family. As of Dec. 6, the fund had raised $68,400 of the $100,000 goal.
"He's going to be missed by all those who came to know and love him," said friend and associate, Darren Wilson of Sierra Air Conditioning.
Jason Demuth, director of marketing for PulteGroup, Las Vegas, responded with this quote in a written statement: "Caring, inspirational, motivating, captivating, unselfish, noble, loving and compassionate. Not only did he wear these traits on his sleeve but he incorporated them in his everyday life, effortlessly. Jacob Ortega will be dearly missed, but his legacy will forever be remembered by the attributes he bestowed upon us – PulteGroup, Las Vegas."