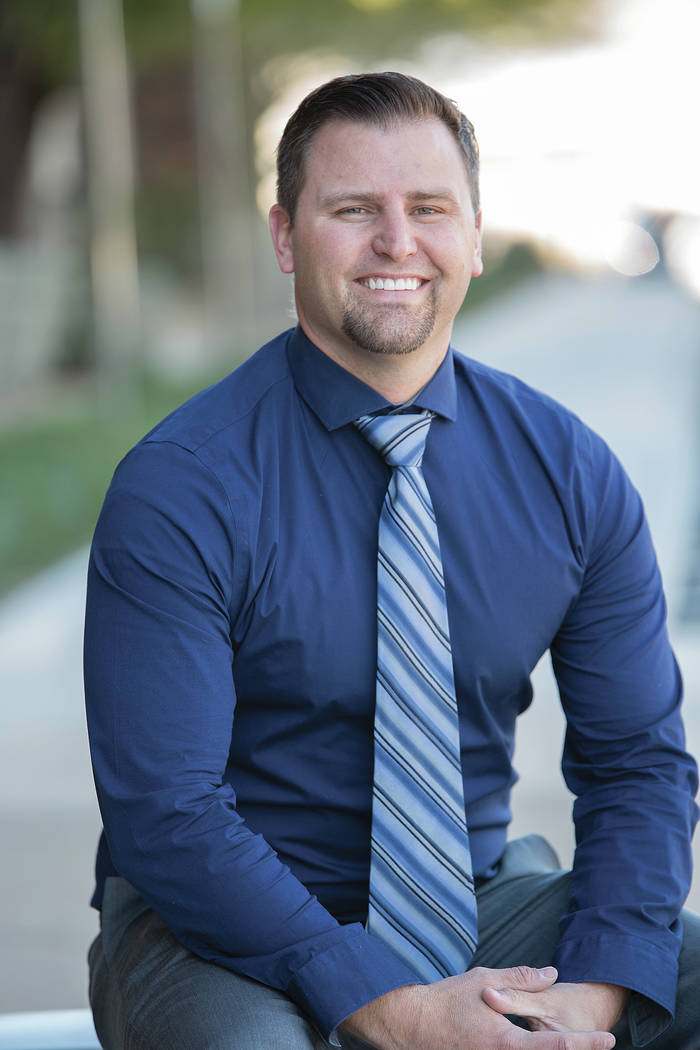 When Jarrod Fredericksen graduated from Northern Arizona University in May 2005, he envisioned a career in media or media relations.
Fredericksen, who earned a bachelor's degree in advertising and public relations, had a friend who had been working for Pulte Homes for a year. He submitted a résumé at a job fair, and in August 2005, Fredericksen moved to Las Vegas to launch his career with the homebuilder.
"I had no construction background whatsoever," Fredericksen said. "The building industry was going well in 2005 and paying big money, and I was fresh out of college and couldn't pass it up."
Fredericksen started as a customer relations manager in 2005, providing customer and warranty services to buyers, and he held that position until May 2012, when he became a construction field manager with Pulte.
The job calls for supervising the building process for 70-plus homes a year. That consists of running the day-to-day operations on the construction site, including scheduling, coordinating municipality inspections, quality control, budgeting, working with 35-plus trade partners and enforcing safety. In addition, working with customers and ensuring their satisfaction throughout the building process is a vital part of the job.
In 2016, he opened two communities with Pulte Homes in Copper Ridge, and he closed 110 homes in Mateo.
Now, Fredericksen has been named Construction Superintendent of the Year.
In nominating Fredericksen for the award, Pulte touted his success for his professionalism and build-quality experience. At Mateo, he scored 100 percent on homeowner satisfaction surveys in 2016.
His co-workers also cited his positive relationship with trade partners, municipalities and homebuyers, and his peers described his outlook on work as fun and contagious.
"He learned to communicate with homeowners on a level that made them feel confident in their new home purchase," according to one employee who referred to his teamwork. "He always quotes 'You catch more bees with honey than vinegar,' and treats all trade partners with respect and an appreciation for the work they do."
As a former football player at Northern Arizona University and volunteer varsity coach at Desert Oasis High School, Fredericksen said he likes to use football as an analogy for how he approaches his career and treats a job site.
"You use the same values," Fredericksen said. "You set goals to achieve your goals, (and) you make halftime adjustments. You have to deal with wins and losses, and there's adversity. You're always thinking ahead to try and schedule things out. And, it's a team; it's all hands on deck. It starts with your sales department and marketing department. You have the land and office people to get permits, and, most importantly, the people in the field making sure I'm helping them get what they need to provide a quality home. I'm managing, but they're in the trenches doing the day-to-day grind. A teamwork atmosphere makes this operate."
The twists and turns of the homebuilding industry brought Fredericksen to his current position.
Fredericksen has seen the whole gamut. When he started, Pulte was building about 5,000 homes a year, but the Great Recession and collapse in the housing market saw construction fall to a few hundred homes a year. Today, Pulte is back up to building around 600 homes a year.
"I have seen the good, the bad and the ugly, and now it's good again," Fredericksen said. "Anybody who lived in Vegas saw the housing market crash."
The Las Vegas office had about 1,000 during the height of the market, but once the building industry collapsed, there were fewer than 50 employees, and he was one of the last people in his department.
"I saw the writing on the wall," Fredericksen said. "The industry was going through massive layoffs, and I was looking at how I could make myself more marketable to stay on. If I could build houses and manage it on the service end, that would make me more valuable to the company."
Fredericksen, 34, and his wife, Ashley, have a 9-month-old-daughter, Greer.