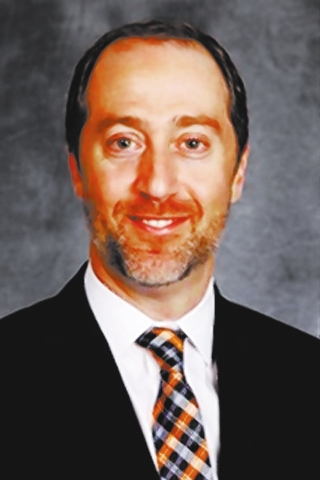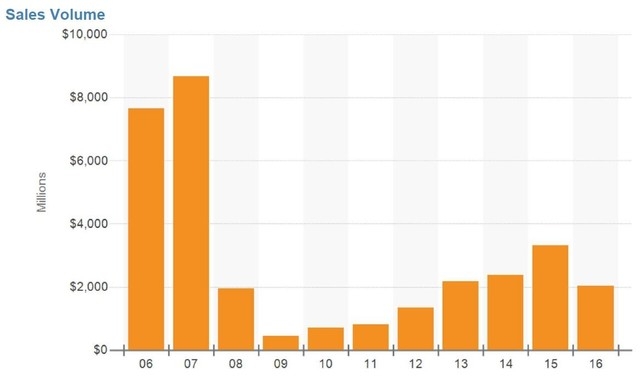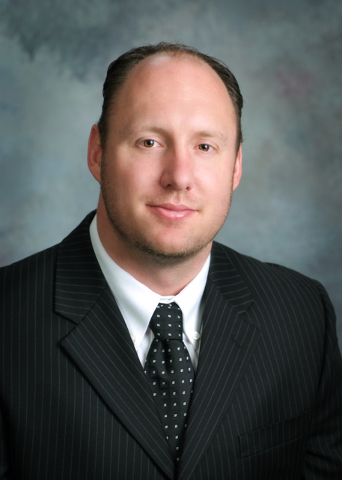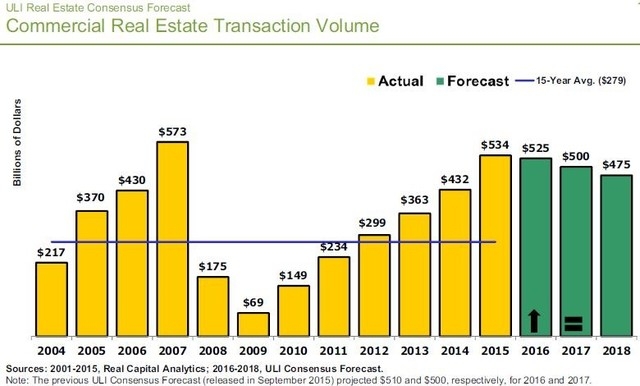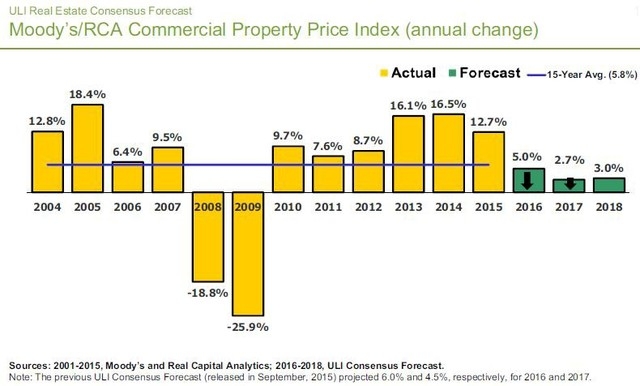 While commercial markets on the national level are expected to lose a little steam over the next few years, local experts are forecasting rising trend lines across several sectors for the Las Vegas Valley.
Mike Shohet, vice president at Jones Lang LaSalle and the 2016 NAIOP Southern Nevada president, said Las Vegas has been lagging the rest of the country in coming out of the recession, and Las Vegas is a couple years behind the national spectrum's growth forecasts.
"Overall, we've got runway in front of us," said Shohet.
The prospect of a slower pace nationally comes out of a recent report from the Urban Land Institute — a nonprofit research and education organization in the land use and real estate development realm.
ULI's report, the semiannual ULI Real Estate Consensus Forecast, is a survey of 48 top economists and analysts from the industry — representing 36 of the country's leading real estate investment, advisory and research firms and organizations.
The survey was conducted in March for the April report and forecasts a slowdown in transaction volume, with continued growth. The report also noted that this foreseeable volume through 2018, $475 billion, is only surpassed by volumes in 2015 and 2007.
Forecasters also saw continued commercial price appreciations and positive returns, but at a subdued and slowing rate. The report showed decelerating rental rate growth in the multifamily, industrial, retail and office sectors, though the rates would still be above average. Vacancy and occupancy rates were expected to stay above average, except in the retail sector.
On the local end, Shohet said the city's foreseeable growth future has to be looked at on an asset-type basis.
He started that while some foresee a slowdown in the industrial sector within a couple years, it isn't an opinion he shares.
Also, forecasts aren't that bleak.
"Nobody's panicking," said Shohet. "It's not going to be a precipitous drop in activity. It just might not be as high as it's been in the last year and a half."
In the local office sector, Shohet said recovery has been very slow and is still in the early stages of coming back. "We don't expect to see any slowdown in the office market," said Shohet.
Retail is a little further ahead of the office sector's trajectory, said Shohet.
The sector was hit early in the recession and has been recovering in pockets since the recession, said Shohet. There are some areas that will continue to suffer because it's not well located and not anchored, he said.
"Then you look at other submarkets within the valley, and there are little pockets that are underserved by retail," said Shohet. "So you're going to see some development boast as larger, big-box shopping centers to a certain extent."
Real estate prices are expected to slow in growth, compared to the long-term average of 5.8 percent on the national side, over the next few years: 5 percent in 2016; 2.7 percent growth in 2017; and 3 percent growth is projected for 2018. But the picture could be a little different for the valley.
Roy Fritz, senior vice president, investment services group at Sun Commercial Real Estate, said Las Vegas should see a steady uptrend in transaction volume through at least mid-2018.
The city has seen this rate steadily increased since the 2009 lows, Fritz said.
He also pointed out that the volume number is 44 percent of the 2007 peak: $8.4 billion.
Fritz said Las Vegas is in a good state.
"Investor interest in the Las Vegas market continues to grow as the fundamentals of the market show continued and positive improvement," Fritz said.
According to Fritz, a rise in rental rates and lowering vacancy has been seen across the city for several reasons.
Fritz went on to explain the factors that surround his assessment including strong employment growth since 2010. Total employment is 98.8 percent of what it was in 2007, along with there being more labor diversity than any other time in the city. There is also growth in per capita income, which has nearly returned to the peak.
He also noted construction deliveries across the retail, office and industrial sectors are less than 45 percent of the valley's long-term averages. And reacceleration of population growth ranks the city as the 18th-fastest growing city in the U.S.
Brendan Keating, CEO of Logic Commercial Real Estate, agreed with the city's upward growth in the past three to five years. He couldn't offer a precise prediction on rental growth but said we are below the city's peak, which gives a feeling that there is room to run, he said.