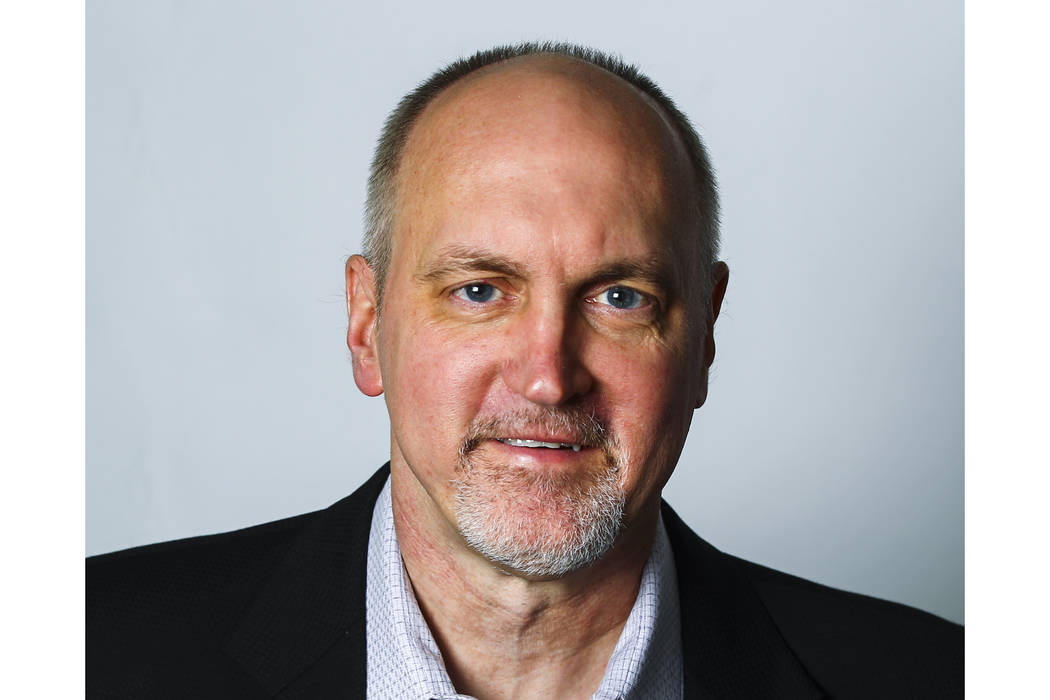 It probably falls in line with speculation and rumors on which MLB team free agent Bryce Harper will sign this off-season.
During a panel discussion a former president of the Southern Nevada chapter of NAIOP, the development organization, raised some eyebrows among the real estate and construction industry on Thursday when he spoke about some of the rumors and speculation involving Steve Wynn.
The former casino magnate stepped down as CEO of Wynn Resorts more than 11 months ago after accusations of sexual misconduct arose, but Mike Mixer, executive managing director with Colliers International in Las Vegas, told members of the commercial real estate and development industry that "I understand Steve Wynn is looking and back in the market. That could be interesting."
Mixer told me afterward it's not anything he has first-hand knowledge of and hasn't been able to verify. He called it speculation and hearsay of how Wynn is looking to buy Strip property to build on, but no one is for sure what his intent would be if it's for gaming or non-gaming.
"He's a visionary developer who was great for the Strip," Mixer said. "We are excited to see what concepts he would bring to the Strip whether it would be gaming or non-gaming."
If it were gaming, there would be questions, however, about whether Wynn would get licensing for that.
"Maybe its non-gaming because he wouldn't have to get a license," Mixer said. "I don't know anything specific other than he's been looking at a couple of properties."
Stay tuned on that one, but Mixer said it makes some sense "because what is Wynn going to do" with his life now that he's been on the sidelines for nearly a year.
That sounds reasonable. Type A personalities don't sit on their couch watching television all day. It's like professional athletes having a hard time hanging it up, especially when the reason for leaving the sport wasn't of their own choosing.
Mixer had a lot of interesting takes about the Strip and commercial land market during a panel discussion of ex-presidents during a monthly NAIOP breakfast meeting at The Orleans.
Mixer said he believes the Strip is getting to the point where there will be more luxury high-rise condominiums built for the first time since prior to the Great Recession.
"I think prices for the luxury component have gotten to the point where it will trigger some mixed-use development on the Strip," Mixer said.
Mixer said the long-time expectation that the far South Strip along Las Vegas Boulevard South leading to the M Resort would be an extension of the resort corridor isn't going to be a reality. That's hundreds of acres of vacant land along the Interstate 15 corridor just west of Las Vegas Boulevard South to just south of Silverado Ranch Boulevard.
Mixer said Colliers' land team was very active in 2018 along Las Vegas Boulevard South and had some big deals of $70 million to $80 million. Those deals, however, were for residential developers looking to build single-family homes and apartments along the far South Strip, which has been widened from two lanes to a six-lane thoroughfare between the M Resort and South Point, he said.
"Everyone looked down the south Las Vegas Strip and had always envisioned that being an extension and that one day the whole Strip would go all the way down to the M Resort," Mixer said. "A lot of that land that we thought would be an extension of the Strip is now going to be homes," Mixer said. "And you know what happens when you start introducing residents to an area they become opponents to things like casinos."
The reason for the deals is that land can't sit there for very long to wait for casino development but has to be put into use, Mixer said. The infrastructure is in place as well, he added.
Mixer said other land on that I-15 corridor west of Las Vegas Boulevard south of Blue Diamond Road is in play for residential development as well. Land and closer to McCarran International Airport would be used for industrial and commercial uses, he said.
All of that residential and other commercial development will only strengthen the existing Strip in terms of land values since the resort corridor won't be extended, Mixer said.
"We are already seeing land values in excess of $30 million an acre on the Strip," Mixer said.
Mixer said he sees the Strip becoming even "more of an engine" for economic development and growth than it is now. With growth of convention business and tourism, the 150,000 hotel rooms in Las Vegas, which are more than 90 percent occupied, won't be enough quicker than people think, he said.
"If you believe our 43 million visitors is going to jump to 60 million in 20 years, we are going to need more hotel rooms, restaurants and entertainment venues," Mixer said. "That's all coming and that permeates through the rest of our economy and helps all of us in this industry. I see great things for Las Vegas."
While land sales are up from the Great Recession, Mixer said the question and concern is the need to negotiate with the Bureau of Land Management to make more federal land available for development and sustain this growth anticipated in the valley with the growth in tourism and migration.
Mixer said one trend that's been the buzzword in the commercial real estate sector is experiential retail. New developments are creating an environment where people want to go shopping and do what they can't do online.
"We're seeing a refinement of development and those developers that are seeing the trend and catching it early will be more successful than the static centers — office parks and retail centers that don't have a whole lot of life to them," Mixer said.
The companies that lease those types of office spaces and can provide a vibrant work place will have an advantage in competing for employees, he said.