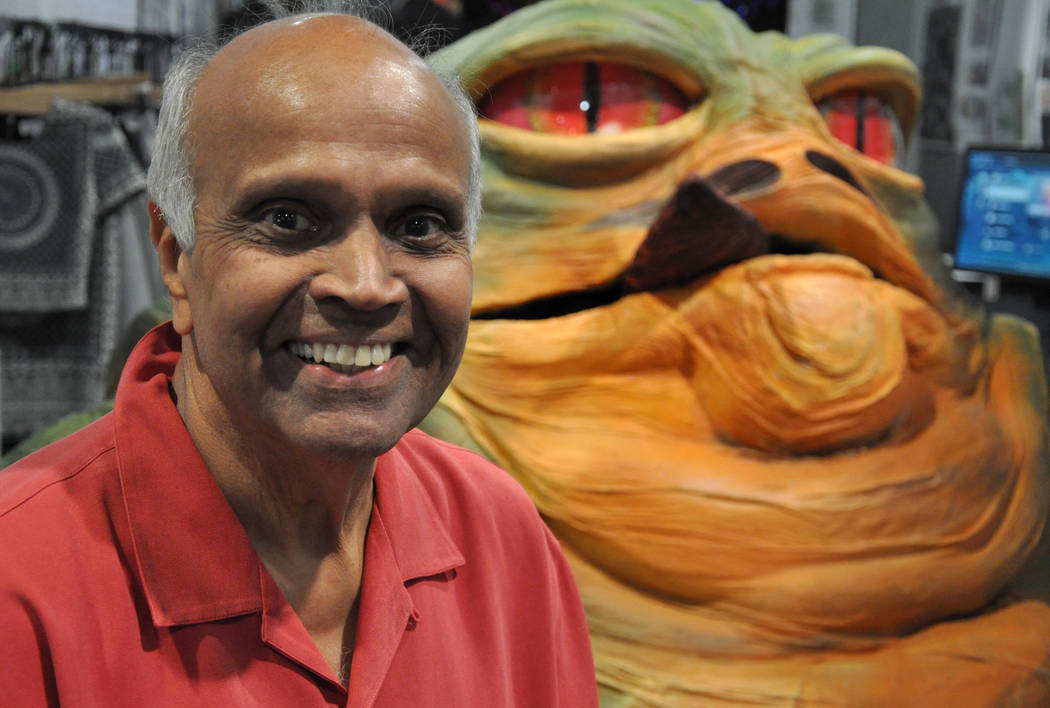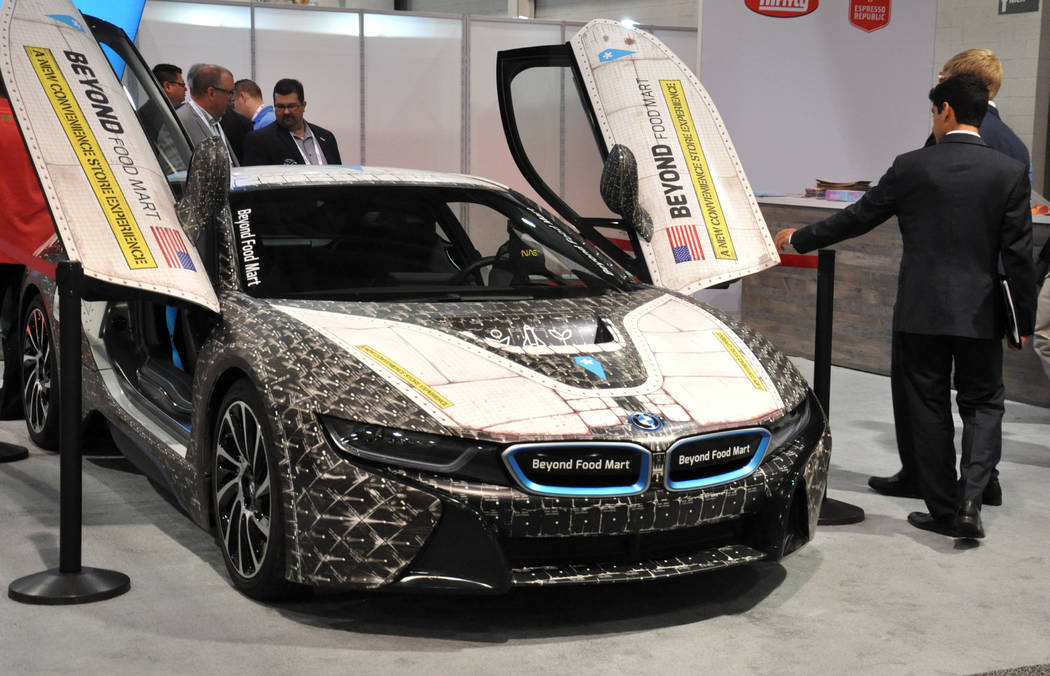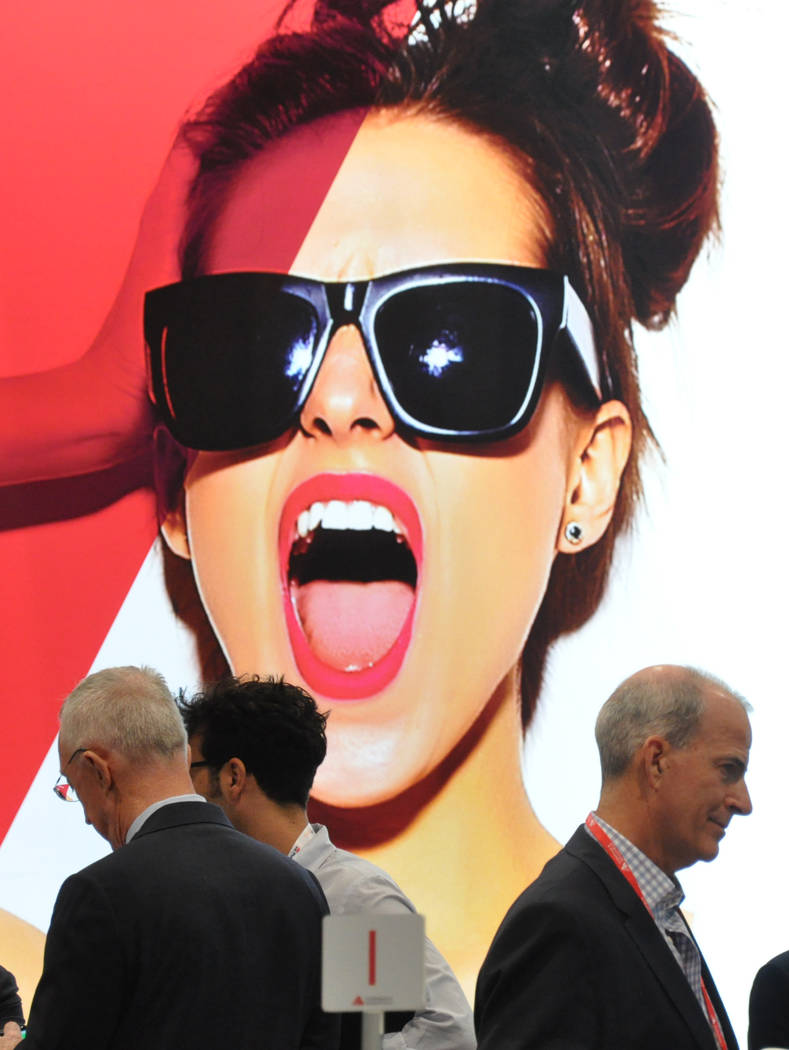 The shifting tide in the retail sector and urban development and redevelopment were a noticeable part of the 2017 RECon convention, an annual show focused on the retail real estate sector. This year's production drew more than 37,000 attendees seeking investment, networking and opportunities in education.
Local and national developers and municipalities put their offerings on display, some with innovations for the changing face of brick-and-mortar operations. The May 21-24 event held at the Las Vegas Convention Center also dealt with technology head on with education sessions dedicated to what's next.
Neonopolis owner Rohit Joshi set up a display on his Fremont Street property.
Joshi said things have started to take off at Neonopolis since the opening of an esports arena for competitive video game tournaments, on the top floor of his three-story, 240,000-square-foot retail center.
Toronto-based Millennial Esports Corp., the company behind the arena, took a 15,000-square-foot space that once housed part of an 18-screen movie theater. The space can hold up to 500 attendees rooting for their team. Other successes followed that opening.
Nerd Nightclub, opened by Voodoo Zip Line owner Jonathan Borchetta at the end of March, was created with a focus on the new arena.
"This is an innovative center that nobody else is doing, and you can see our small group here has more potency than any brand you'll find around this place (at RECon)," Borchetta said.
Many of the standard retail brands have been closing stores or heading into bankruptcy in the past couple years — which the industry is blaming on an increase in the number of shoppers buying from online organizations.
In a wave of closings this year, major retail brands announced they have or will shut down more than 3,500 retail stores across the country.
Brands such as The Limited, Wet Seal and American Apparel are closing all their locations.
Locally, the Boulevard Mall on Maryland Parkway announced the loss of two of its anchor tenants in the first quarter of 2017 — Macy's and JC Penney.
Not all is lost in brick-and-mortar locations, with innovations in entertainment and food and beverage, along with other areas, and some are expanding.
Also at RECon, presented by the International Council of Shopping Centers, was the city of Las Vegas, displaying its list of potential development sites and other investment opportunities as well as presentations on redevelopment examples from other parts of the country.
Joshi said with his successes at Neonopolis, he is taking his ideas to Henderson.
In 2002, Joshi said he purchased more than 111 acres near U.S. Highway 95, just north of the Galleria Mall.
"We would like to create a couple more of these Neonopolis type of projects, which are vertical in nature and combine entertainment, technology and fashion," Joshi said.
Many of Joshi's new tenants moving in at the Neonopolis in the past 12 months or so have been technology and entertainment based. He also welcomed Catherine Cifonelli's Catherine Trifiletti Design this year — with grand opening celebrations held in early May.
"We're seeing how we can combine food and beverage, which we already have in our building," Joshi said. "We have restaurants and bars. But now with these new three ingredients, I think that we have a thematic approach to the buildings that we can duplicate, whether it's in St. Louis, Missouri, or it could be in any suburb of Las Vegas or California."
Joshi purchased Neonopolis in 2006 from the city of Las Vegas Redevelopment Agency and Prudential Real Estate for $100 million — a quarter of the price it took to develop it in 2002.
The city of Las Vegas' master plan includes what could be a boon for retail development in the downtown area.
The city is making residential development a key focus in the coming years, with 60 percent of future projects in the downtown Las Vegas area being of that nature. The city is expecting approximately 6,500 units to be added in its 2045 master plan, with a mix of midrise, lofts above shops, townhouse/rowhouse and other types.
"That was the big thing you need downtown, because you need the residential to build the vibrancy," said June Johns, senior economic development specialist at Las Vegas' Economic and Urban Development department.
According to the city's master plan, 2,500 of those units will be within a five-minute walk of a mixed-use hub or high-capacity transit station.
Johns said there are 1,634 residential units currently under construction, including the Fremont 9 apartments.
Though RECon is mostly focused on retail, John said there has been interest in other developments by investors stopping by the city of Las Vegas booth to discuss office, residential and other potential sites to invest in Las Vegas.
Over the past several years, downtown has benefited from several partnerships, such as with the Downtown Project.
The city showed off opportunities at Symphony Park, Las Vegas Enterprise Park and commercial opportunities in the Las Vegas Medical District and Meadows Mall during RECon.
Las Vegas isn't the only city trying to reinvest or redevelop its core. Baltimore is also on a path to restructuring its city and its retail components — mostly due to a changing demographic and changing needs of its populous.
Baltimore Mayor Catherine Pugh gave a presentation on how her city is building new types of retail for its changing demographic, with new housing going up at a rate that can't catch up with demand.
Pugh believes this trend will continue, with interest from the millennial generation to live in urban centers rising.
Over the next 50 years, 90 percent of the population will move toward urban environments, Pugh said.
The 55-plus generation is also moving toward urban centers, as their children leave home.
But there may be some changes as this crowd moves in.
"We believe you have to integrate what you need in terms of retail with entertainment, because today's people want more than to just go to the store," Pugh said.