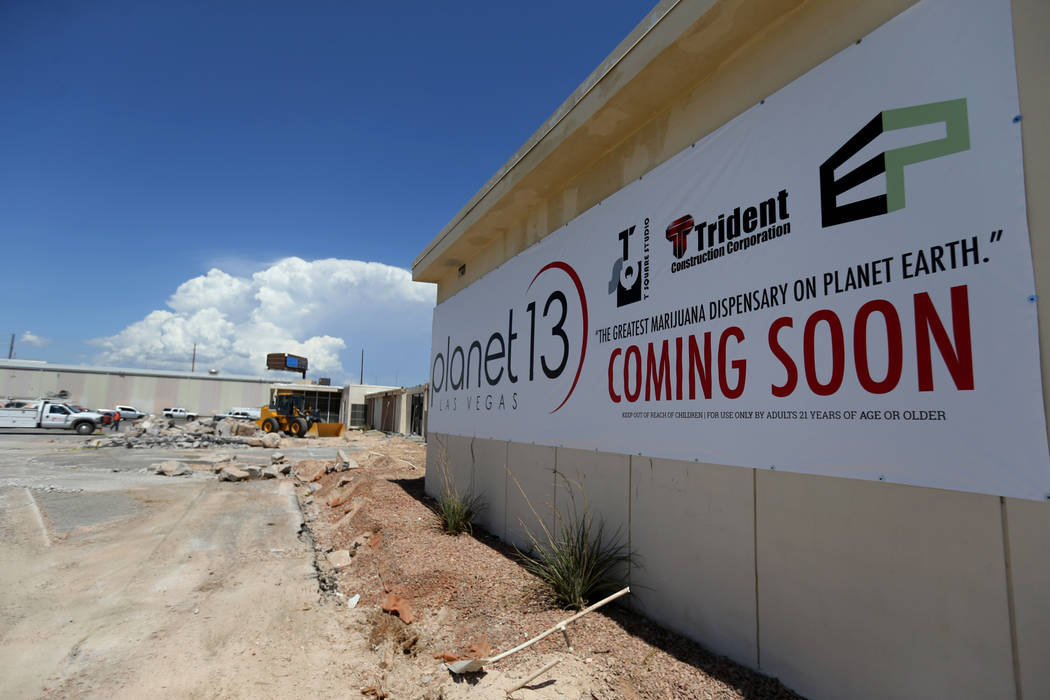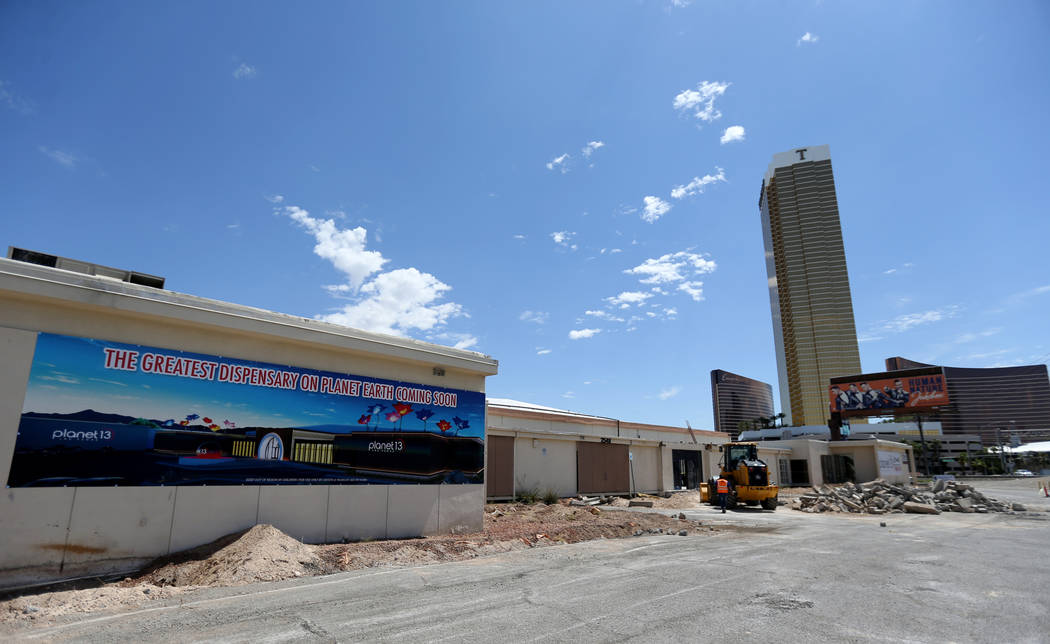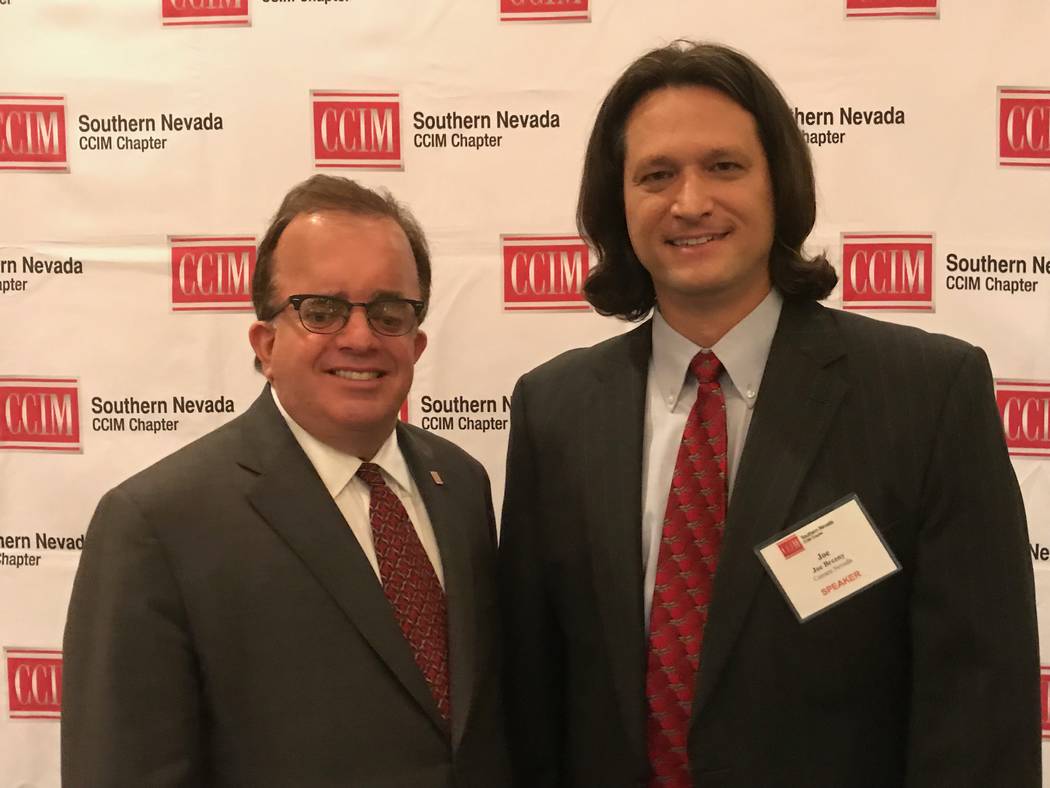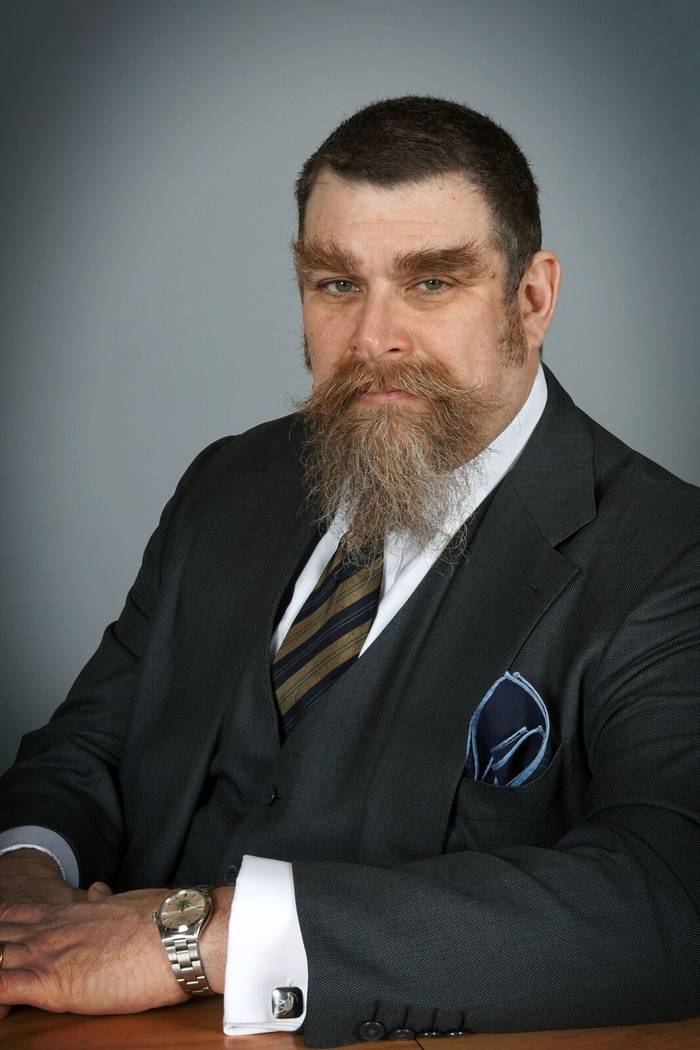 The legal cannabis industry is bringing an increase in development in the valley, with experts expecting growth in the regulated market in the future.
In the second half of July, Planet 13 Holdings Inc. held a groundbreaking event for a development that the company announced in a news release would be among the "world's largest" dispensaries.
The group is planning 16,500 square feet of cannabis retail space, as part of a larger entertainment center expected to open at the beginning of November. The combination between the two is expected to reach more than 40,000 square feet for phase I, with 112,000 square feet planned overall near Desert Inn Road and Sammy Davis Jr. Drive.
This comes just months after Canada-based Marapharm Ventures Inc. announced it was nearing completion on the initial phase of its more than 300,000-square-foot cultivation center project in Apex Industrial Park. Marapharm has completed roughly 10,000 square feet of space.
Joe Brezny, director of political operations, Southern Nevada office, for Carrara Nevada, a government affairs and lobbying group, explained that he is expecting growth in the regulated market as cultivation facilities expand in the valley.
"If you look at the markets that are established, there's going to be a little bit of a seesaw effect here because we're only hitting about a third of the black market. Mostly, it's people who look like you that are going into our dispensaries because of the price," Brezny said to a room full of dozens of real estate professionals during a luncheon at the Westin Las Vegas in June for the Southern Nevada Certified Commercial Investment member chapter.
Brezny is expecting prices to fall as more cultivation facilities come online, but that's not the end of the story.
"With a bunch of people building now, that's going to cause prices to drop, which will bring a bunch of new people in the market, which will cause prices to go back up," Brezny said in an offstage interview. "And then more capacity will come online, and it will drop again."
Overall, Brezny said, the trend is heading down.
The cost per ounce right now can run up to $340 at a local dispensary, and Brezny expects this to fall somewhere between $90 and $150 per ounce for retail marijuana in the next two to three years.
This could also lead to a reduction of the black market.
"I think that right now we're eliminating about 30 percent of the black market," Brezny said. "We'll end up eliminating about 90 percent of the black market in the end."
Clark County had 47 licensed dispensaries for recreational and medical as of June 2018, according to county records. Brezny is expecting more by the end of 2018.
Sales were also ahead of where they were projected. According to the Nevada Department of Taxation, more than $340 million in recreational marijuana sales have occurred, with $55.53 million in taxes being collected through April.
The state's department of taxation reported tax revenues projected to be accumulated for the first fiscal year of recreational sales were surpassed in April, with 110 percent of the projected amount being met in that month. That still leaves two more months before the end of the fiscal year.
Recreational marijuana went on sale on July 1, 2017.
Leslie Bocskor, founder and president of Electrum Partners, an advisory firm for the cannabis industry, is expecting growth in industrial commercial real estate due to the cannabis industry.
"More and more large warehouse buildings and pieces of real estate that would normally be for warehouses are going to be built out to be used for indoor cannabis cultivation facilities," Bocskor said.
Bocskor gave a rough estimate of $860 million in real estate and capital expenditure for the marijuana industry already. He expects well over $1 billion in real estate and capital expenditure with new investments coming in the future.
"There' has been a lot of investment in the state, and there's still new investment being made," he said.
Bocskor said he predicts changes in commercial real estate development, where developers will anticipate the potential for cannabis companies that might be interested in commercial space.
There is a limit to everything.
"Nobody wants to end up finding themselves in a situation similar to Oregon, where the supply is greater than the demand ever could be, where every man, woman and child has to be buying a quarter-ounce of cannabis every month, or something like that, so we don't want it to get there," Bocskor said.
"That being said," Bocskor said, "regulated, well-managed growth is the goal, and we're starting to see that."
During his presentation, Brezny also spoke about Oregon, which ended up with a glut of marijuana. There is no cap on the number of licenses that state can give out, something Brezny said is working out well in Nevada, which has a cap on the number of dispensaries allowed.
"We think it should happen, but we don't want them on every corner," Brezny said. "That's why they limited the amount of the retail side, which I think is really wise."