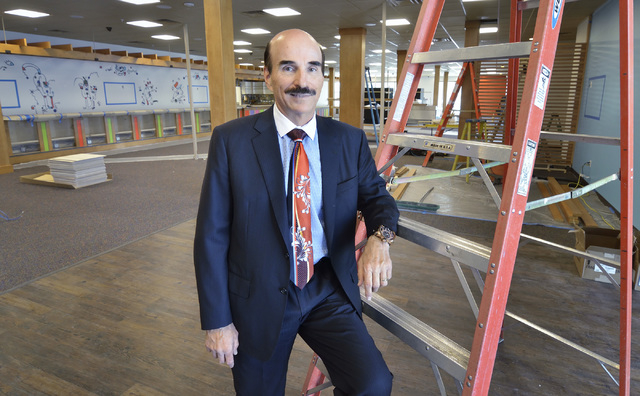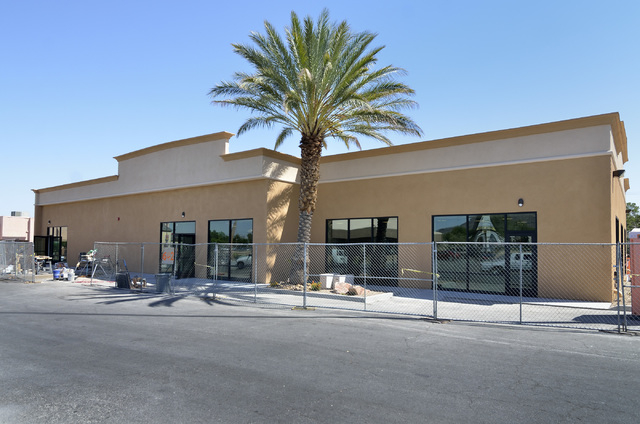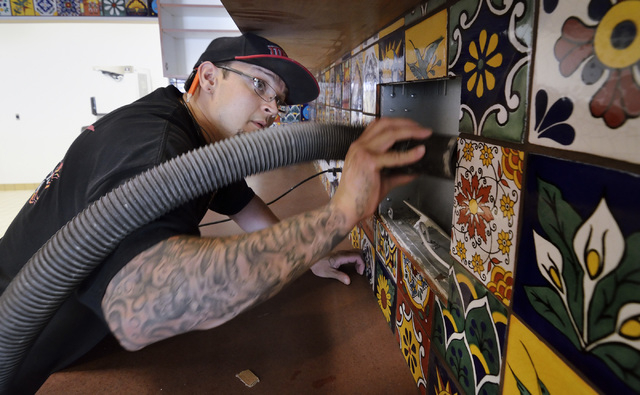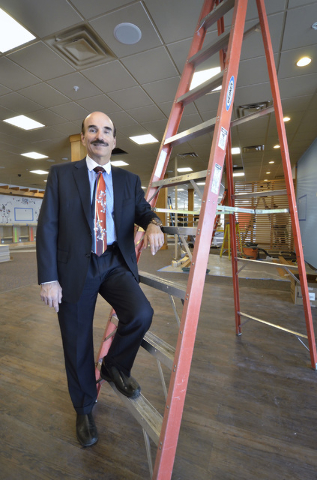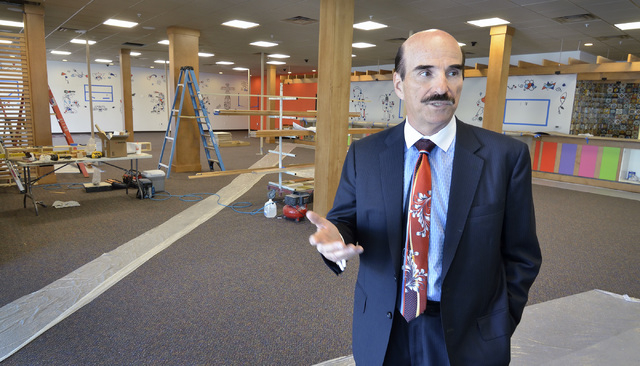 Without an experienced guide, acquiring, developing or redeveloping property can be costly, time-consuming and probably confusing.
So G.C. Garcia has stepped in to help.
The local land planning and development services company has built a business helping clients deal with local governments, planning boards and other public entities.
G.C. Garcia founder and President George Garcia describes says his company ushers clients from concept to signing.
"We understand the language, the needs, and the wants of the public sector, and what the community wants of its developers," Garcia said. "With that in-depth knowledge and perspective, we can avoid traps and pitfalls for our clients, which ultimately leads to significant savings in direct money as well as time, which equals money."
Garcia has more than 20 years of experience, including work as a planning director in Overland Park, Kan., and Henderson. His son, Jordan Garcia, provides legal counsel.
And the company's Denna Woodbury has 15 years of planning and landscape architecture experience, including stints with Mesquite and Henderson.
"We not only understand the rules, but we also understand what the cities and counties are supposed to do in terms of public interest," George Garcia said. "It's not just reading the rules but understanding the underlying purpose and intent of what those rules and regulations are for, and then being able to make work by speaking the language of the business world and the government world and translate between them."
G.C. Garcia is working to revitalize the old Terrible's Town Casino &Bowl on Boulder Highway in Henderson. The company is also helping Dotty's transform the old cowboy-themed casino into a new Dotty's concept called La Villita's.
Garcia helped Dotty's navigate Henderson's questions about the project. He worked with the city on colors, elevations and exterior building details. Windows were added to give the building a conventional retail or office look.
The city helped by continuing to allow the building to be used for gaming. It also asked about jobs and Dotty's investment in the community.
"This is a case where the developer is saying the area is struggling, but we think there is still an opportunity," Garcia said. "The neighborhood is still good, the traffic on Boulder Highway is good, and we think we can make this work. So, we are willing to invest a significant amount of money without public sector involvement or assistance. The key is the city gets a chance to look at the developer's concept."
Robert Douzat, facilities director at Dotty's, said it was easier to use G.C. Garcia to help Dotty's "get through the political part of it.
"George has worked with us for years with submittals, documents and all that other stuff."
Douzat said he is pleased with the new facility's progress. La Villita's is expected to open in July.
"This was a new concept for us, so we needed all the help we could to get this going," Douzat said. "(The building) has changed tremendously. It is beautiful. We've put a lot work into it, and we think it will go very well."
The Southern Nevada real estate market was slow to recover from the Great Recession, but Garcia sees signs of recovery. He compared the area's recovery to the hockey stick model, where the recovery is long, slow and gradual.
"The good news is we are on the upslope," he said. "And we have a lot of things to take advantage of throughout the valley in all of the communities here."
Gaming is growing, Garcia said; major changes are underway on the Strip, with the addition of The Linq, MGM Resorts International's new arena, and Genting Group's Resorts World.
Retail is improving, too, he said; many national companies are looking to build in the valley. The industrial market is also growing, he said; G.C. Garcia just finished an industrial project in North Las Vegas.
"There are people who want to come here, like CDW and the Amazons of the world, that want distribution and light assembly centers," Garcia said. "There is a big demand for those right now."
The office sector has been slowest to rebound, Garcia said, but he foresees a rebound.
"The one that is lagging the most is certainly office, but Summerlin has a new high-end office project out there," he said. "There is a lot of optimism about the future.
"I don't think anybody sees things returning to the high speed, high growth we were enjoying before, but I think most people realize that wasn't sustainable. So, what we want is good quality sustainable jobs, investments and housing."