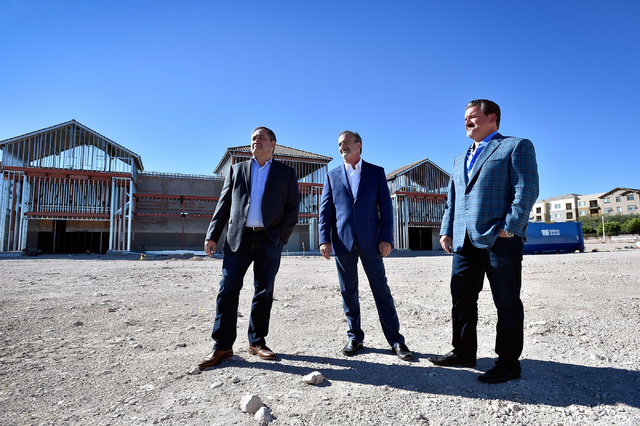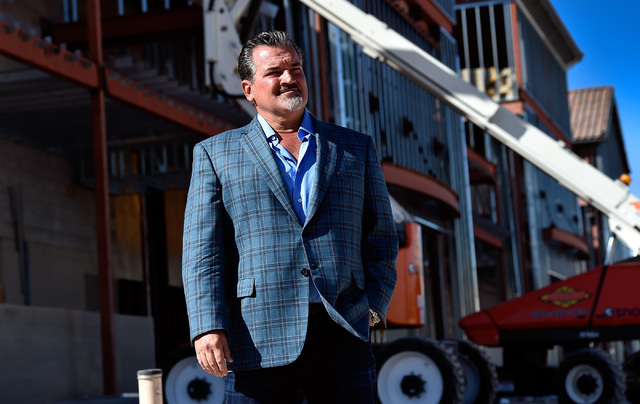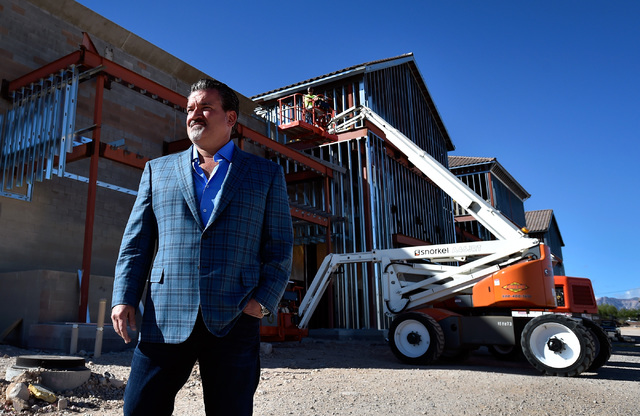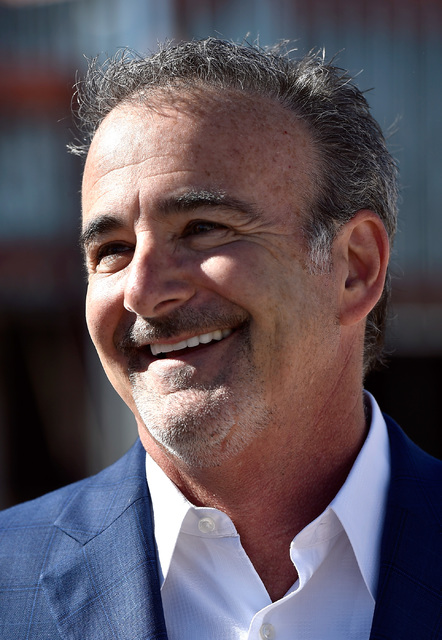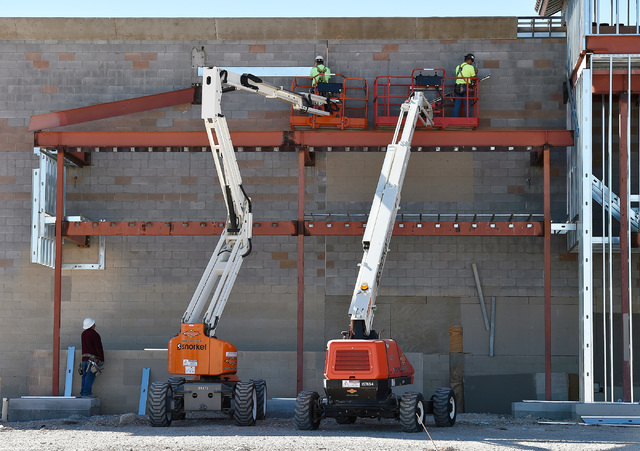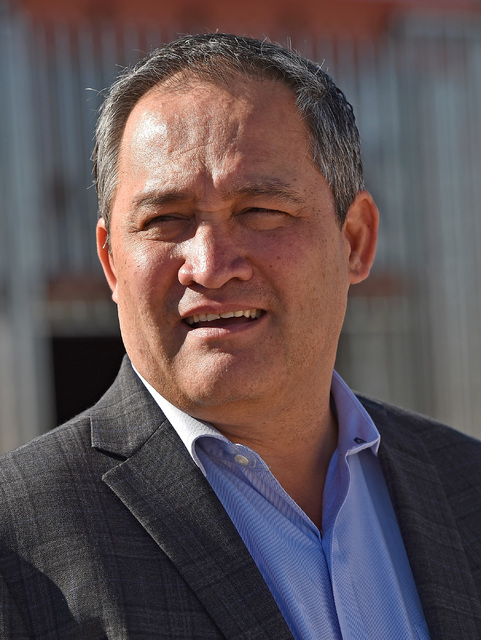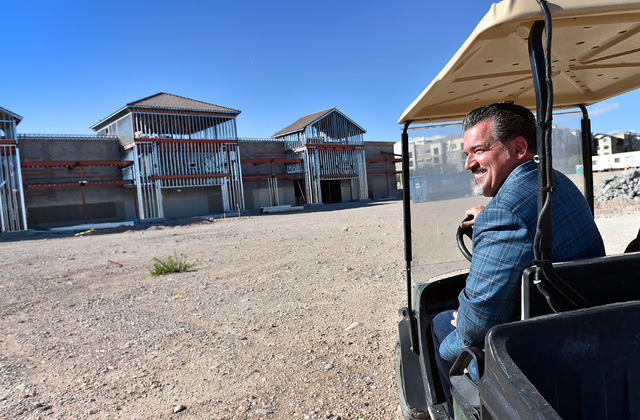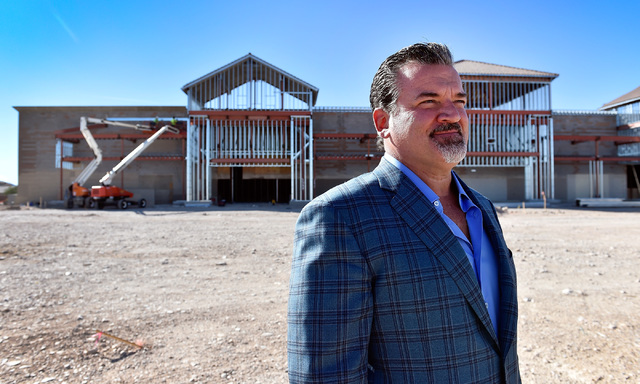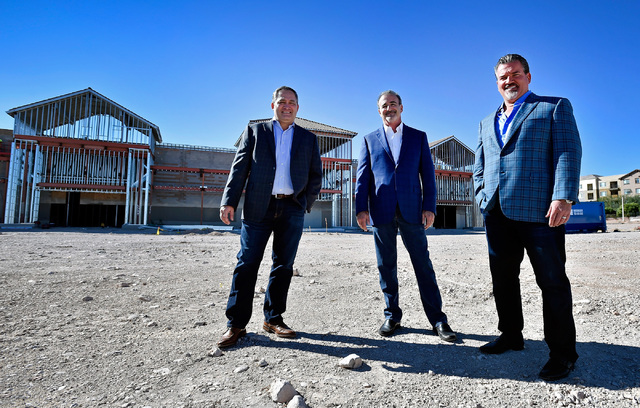 A major player in Las Vegas' housing market during the boom years found a new niche in the city's commercial sector when the market slowed on the residential side.
David DelZotto, founder and president of Remington Nevada, a company known for land development and work in the custom- and single-family home market in Southern Nevada, has moved onto its next big target: developing commercial retail space.
Remington Nevada has more than 600,000 square feet of retail space planned for the valley and in the Phoenix metro area, with the bulk of it coming online throughout 2017.
Remington's largest planned commercial project in Nevada is its Mountains Edge Marketplace at Blue Diamond Road and Buffalo Drive. The 250,000-square-foot project, which sits on about 25 acres, should have an Albertsons grocery store in place by the first quarter of 2017, as part of phase one of three, DelZotto said.
By the end of 2017, about 167,000 square feet of the project will be completed or under construction, said Stan Wasserkrug, a partner in Remington Nevada who is acting as a developer on the southwest project. He has no ownership in the investment, though he was the original developer on the once-mothballed project before the recession hit.
DelZotto said he also has several retail projects going in the Las Vegas area in 2017: Spencer Crossing at St. Rose Parkway and Spencer Street; Oso Blanco Pavilions; and Durango Post Pavilions, a retail center at Durango Drive and Post Road.
In Gilbert, Arizona, DelZotto is working on developing a 266,000-square-foot retail center: San Tan Pavilions, which sits on 33 acres. Wasserkrug said 143,000 square feet of that project will be completed or under construction by the end of 2017.
DelZotto wasn't always at the forefront of a commercial real estate empire. He spent his early days working in the family real estate development company in Toronto: Tridel Corp.
Tridel had several offices in the U.S. and started to invest in Las Vegas in the 1990s. DelZotto ended up staying in Las Vegas and creating Remington Homes. Under Remington, he developed master-planned residential communities and custom homes — many of which cost more than $1 million.
DelZotto would later enter the land development business: purchasing, entitling and engineering it. Remington would then sell the land parcels it held in Nevada, California and Arizona to brands such as Pulte, DR Horton and KB Homes. In total, Remington sold more than 3,000 single-family home lots to major homebuilding companies.
When things started to fall apart in the housing market at the beginning of the recession, DelZotto started purchasing bank-owned residential properties, revamping, remodeling and reselling them.
"During that time, we were also buying commercial properties: retail, either existing properties that a tenant had walked from or a developer had lost to a bank," DelZotto said.
This became a turning point for DelZotto's focus.
"We ended up focusing more on the commercial side of the business, rather than the residential side," he said.
This new focus was being driven by good deals that DelZotto said were being presented to him in Las Vegas.
"There was a lot of commercial left behind — a lot of commercial left behind from the recession," DelZotto said. "So we were picking up empty buildings and then revitalizing them and selling them."
In 2012, Remington Nevada was born. Under this label, DelZotto is developing his list of retail centers, including Mountains Edge Marketplace.
DelZotto said he paid a fair price for the Mountains Edge center, which he purchased from Wells Fargo Bank for $10.5 million in 2015, records on the Clark County Assessor's website show. The property was last purchased in 2007 by ME-Buffalo LLC for $34.1 million.
DelZotto isn't the only developer to find the southwest a good place to build.
"We are seeing new retail development in a few of the valley's growth pockets; but on balance, we are only seeing new projects in areas where there is current demand and over the past few years much of that demand has been concentrated in the southwest," said Adam Malan, director at Logic Commercial Real Estate Inc. "There is very little, if any, purely speculative retail development happening in the marketplace."
Roy Fritz, senior vice president-investment services group at Sun Commercial Real Estate, agreed that there has been growth in the southwest area of town.
"The southwest part of the valley is the fastest-growing retail area in the valley, evidenced by the 478,999 square feet of retail development that is either under construction or has been recently delivered to market. This new development has been absorbed quickly with the submarket vacancy continuing its downward trend to 5.1 percent in the third quarter of 2016," he said.
So far, the Mountains Edge project is about 50 percent leased, said Tom Fehrman, a partner at Remington Nevada.
All this development has caused a push on prices, but developers aren't ready to pay just any amount — a different direction than many investors took prior to the recession.
"A lot of national retail tenants realized they were lacking units in the southwest," said Christoper Clifford, vice president at Colliers International Las Vegas, "That caused developers to push land prices. However, some speculators jumped in thinking that tenants would push rents again. This go-around, tenants analyze their numbers more carefully and do not push their rents."
Even DelZotto walked away from a deal in Las Vegas that didn't make sense with the local market's rental rates, he said.
Clifford does see further growth in the region due to the lack of available quality space. He spoke about several retail centers along South Durango Drive and South Rainbow Boulevard, which were 100 percent leased by the time they were completed, by national tenants such as Starbucks and Panera Bread.
"The growth will continue due to one simple fact: Every national tenant that is in Las Vegas right now, who is making moves, wants into the southwest part of Las Vegas," Clifford said. "They will not settle but they are all on the hunt for quality retail commercial real estate."
Residential growth has played a part in the growth of retail in Las Vegas' post-recession era.
"Post-recession retail growth in Las Vegas has been focused around areas of large-scale residential growth, and we are seeing new grocery anchored development planned or under construction to support several new or resurging master-planned communities around the valley, such as Mountains Edge in the southwest, Cadence and Inspirada in Henderson, Providence and Skye Canyon in the northwest/Centennial area and eventually Park Highlands in the northeast," said Malan.
Construction on single-family homes in and around the Mountains Edge area hasn't been on the pace it was before the recession, but there has been growth.
According to data from industry analyst and Berkshire Hathaway HomeServices Nevada Properties corporate broker Forrest Barbee, 7,215 single-family homes have been completed in Mountains Edge and areas in close proximity since 2008 to the end of October. That compares to 2006 and 2007 when 8,092 new single-family homes were built in the region.
DelZotto said many of the Mountains Edge residents have been waiting for the grocery store to open since the recession stopped development on his project.
DelZotto hopes to continue seeking opportunities in Las Vegas and Phoenix. But he'll continue to hang his hat in the valley.
"This is home," he said.