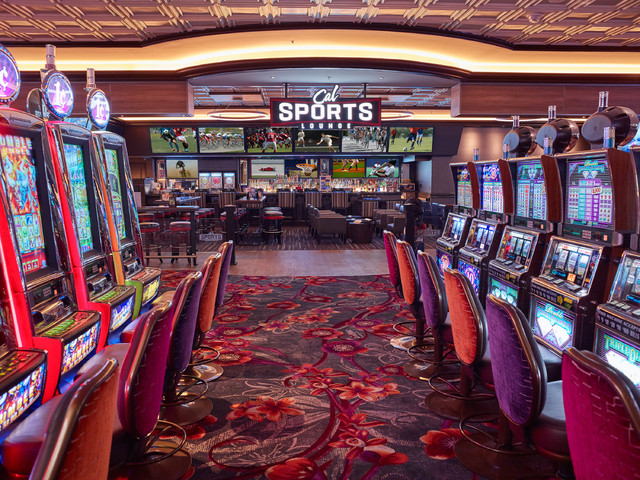 Las Vegas made it on the list of top five metropolitan areas where it's a good time to invest in the hotel sector. That's according to a fourth quarter hotel market outlook by California-based Ten-X — a real estate marketplace and research firm.
"Las Vegas hotels are poised to flourish in the coming years," the report stated.
Also on the list of top cities was Jacksonville, Florida; Sacramento, California; Los Angeles; and Indianapolis, Indiana.
According to the report, Las Vegas has experienced a contraction in room supply in recent quarters and has had a quiet supply pipeline.
Though the Lucky Dragon added 203 rooms to the area, there are only 351 room additions planned by the end of this year, according to a third-quarter report from Colliers International Las Vegas. And, by the end of 2017, there are only 167 new rooms coming online, according to the Colliers report. On the positive spectrum, occupancies in Las Vegas increased 110 base points to 73.4 percent in the third quarter, according to STR, a research firm for the national hotel market.
Also, the report pointed to positive metrics in the local economy, including a 2.3 percent gain in employment. That's after three straight years of healthy growth. The city's drop in unemployment and growth in population suggest an ideal platform for investment, the report stated.
On a national level, there are some factors that could negatively affect the hotel sector, though the market is expected to grow slowly through 2018, the report stated.
One of the negative impacts is the strength of the dollar following Brexit. Business travel also has slowed over 2016 and faces future dynamics such as videoconferencing.
"While our research indicates the hotel sector will see modest growth over the next two years, a number of factors continue to erode demand, right as a surplus of supply prepares to hit the market," Ten-X Chief Economist Peter Muoio said.
Lake Las Vegas finishes work
on fitness club
Raintree Development Corp., master developer of Lake Las Vegas, is finishing up work on a sports club at Lake Las Vegas.
The Lake Las Vegas Sports Club, which sits in the former Falls Golf Clubhouse, will open in January, Raintree reported in a press release.
The multimillion-dollar club was designed to promote health and wellness, fitness and leisure recreation. Developers also expect it to house social events, tennis and pickle ball tournaments and other member activities.
The fitness club was designed by Las Vegas-based Tandem, an interior design firm that has worked on the Cromwell Hotel and Reflection Bay Golf Clubhouse.