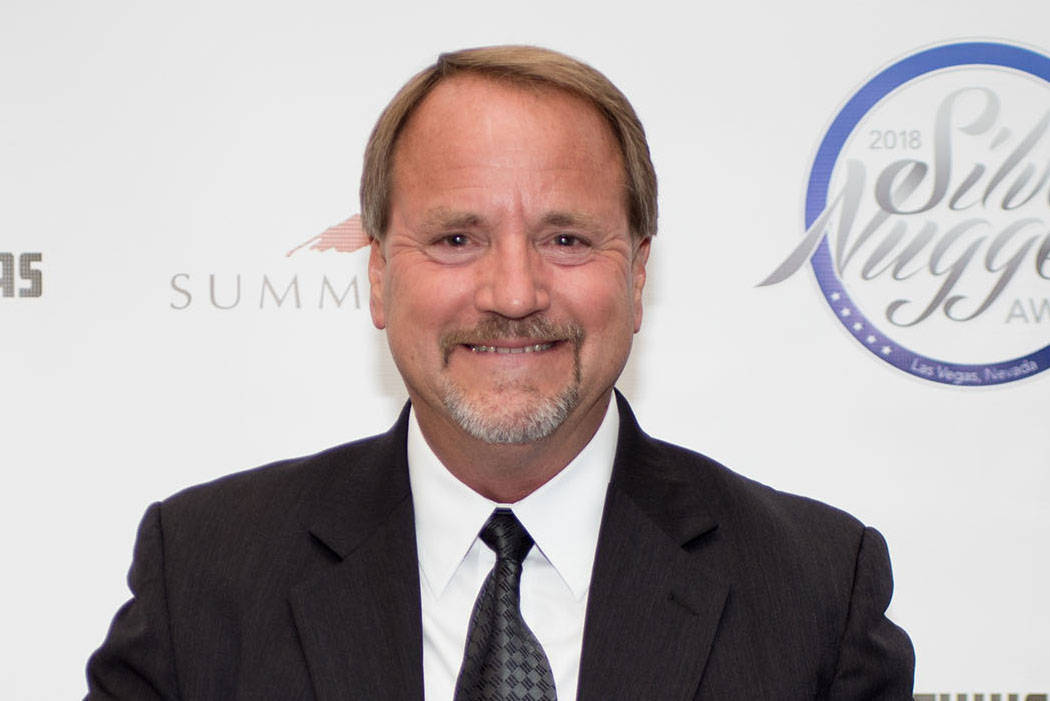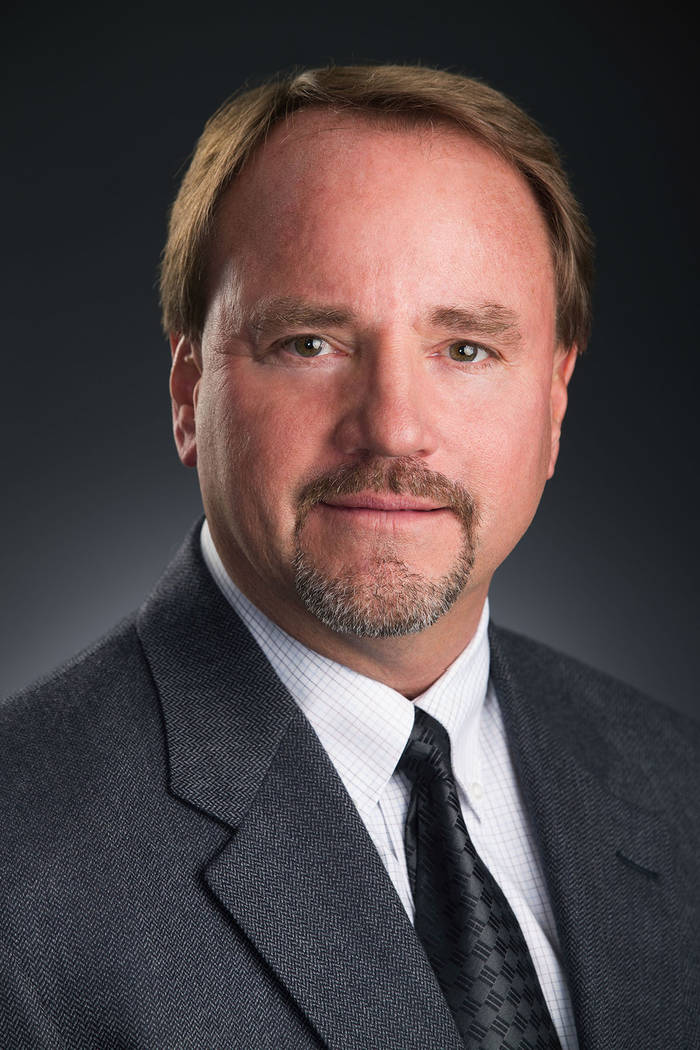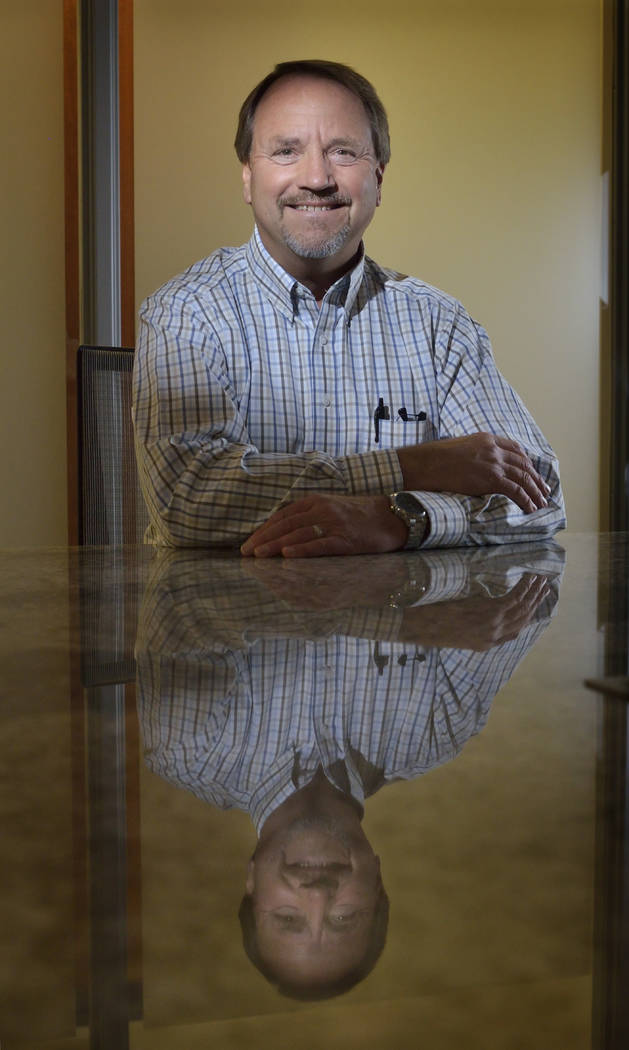 For a boy who at the age of 7 started sweeping out homes under construction by his grandfather and father, Rocky Cochran definitely has the homebuilding industry in his blood.
Cochran has made his mark in Southern Nevada working for Pardee Homes for nearly 30 years. He helped build such master plans as Eldorado in North Las Vegas and Seven Hills and Inspirada in Henderson, and he has served as president of both the Southern Nevada and Nevada Home Builders associations.
Now 60, Cochran has said goodbye to the homebuilding industry in Las Vegas. He retired as director of operations at Pardee Homes and relocated to Northern Idaho. The homebuilding industry is giving its thanks by honoring him with a Silver Nugget for lifetime achievement. He received the award at a June 23 gala. Gov. Brian Sandoval sent him a letter congratulating him on his achievements and wishing him well during his retirement.
Cochran was 5 when he moved to Las Vegas with his family from Southern California in 1963. His grandfather, Leland, had moved to Las Vegas in the late 1940s and had started Cochran Home Builders, a semi-custom builder. He needed his son, Harry, a CPA by education, to come work for him to build homes.
The family's homebuilding history is recognized at the Nevada State Museum, Las Vegas.
"If there's one thing you could take away with my family being homebuilders is they were innovators in the homebuilding industry," Cochran said. "They had homes that at the time had cutting-edge technology with blenders mounted into the kitchen sink and intercom systems. They brought a lot of the new cutting-edge homebuilding materials from Southern California over to the Vegas at that time. You paid a little bit more for their houses, but you got all of the goodies."
It was in those Cochran homes that Rocky said he got his first taste of the homebuilding industry, and he jokingly admits he didn't like it at first.
"My dad paid me 5 cents to sweep a single-story and 10 cents to sweep a double-story," Cochran recalled. "The houses we were building were 3,000 to 4,000 square feet, and it was a length of time to sweep out."
But he grew to love working for his family's business throughout his teenage years. He got an industry education from a young age doing everything from plumbing and framing to roofing and other trades. If something needed to be finished on a home, such as blocking on the roof, Cochran said he was assigned to do it.
"I love it," Cochran said. "I know it sounds simple, but I grew up around framing and just love being outside and taking something that is nothing but a raw piece of dirt and being able to develop and build something out of it. And getting the satisfaction that you're providing a home to somebody. That was a huge piece of candy to me. I learned early on in my life and never got over it. I am just addicted to building homes for people. I enjoy pounding nails."
After Cochran's grandfather passed away, his dad sold the business. Rocky went into the retail sector for a short time before returning to the building industry. He started Clark County Porcelite, where he primarily remodeled kitchens and bathrooms with a couple of employees. After eight years of that, and after starting a family with his wife, Theresa, his high school sweetheart, Cochran sold his business and went to work for Pardee Homes as an assistant superintendent in 1990 at the age of 32.
"When you're on your own, you're putting in 80 hours a week, and after the kids (son Ryan and daughter Corey) came along, I thought I should get a job with better hours," Cochran said.
He said he wasn't qualified when Pardee hired him as an assistant superintendent, but he made the company a guarantee that he wouldn't let it down.
"I was in the very groundbreaking floor of employees with Pardee that developed Eldorado," Cochran said. "On my first day they were pouring the concrete slabs for the models. That's where I cut my teeth."
Six years later, Cochran was promoted to superintendent and moved to the Las Vegas division of Pardee, which at the time was separate from the Eldorado division.
"I was very fortunate to work for Pardee Homes and have a rich career with what I believe is one of the best homebuilders in the state," Cochran said.
During the 1990s the homebuilding industry changed to what it's become today, he said. Prior to that time, growth was fairly steady, and there weren't any booms or busts in the building industry.
"But, holy smokes, did that change in the (1990s) when Steve Wynn was doing all of his stuff and there were the era of the megaresorts," Cochran said. "That changed the homebuilding industry forever in Vegas and turned it into what today is either feast or famine — full throttle up or you're struggling to sell a house."
During his Pardee career, Cochran went from assistant superintendent to superintendent, general superintendent, area manager, vice president of construction and vice president of operations.
"I've been responsible for all of the construction and operations and for customer service and purchasing and had a great deal of involvement with the options program," he said. "I was involved with IT functions of getting scheduling functions up and running."
In his last position, he managed on-site construction, customer service and purchasing and was active on the legal end, dealing with insurance and liability.
As for what he's most proud of during his career, he cited the Eldorado master plan, which is about to wrap up the final building at the development.
"That was a milestone for me," Cochran said. "It was so much of a risk for the city of North Las Vegas and Pardee to invest that kind of money back then to do this master-planned community in the middle of the desert. I like that underdog thing where we pulled it off through a lot of hard work."
Cochran said he's partial to Seven Hills for the same reason, even though it's not a development on the same scale as Eldorado. The region was coming out of a recession in the late 1990s, and people questioned whether Seven Hills would work, he said.
"It was game on, and let's go prove them wrong," Cochran said.
Later on, he served as Pardee's representative to the Southern Nevada Home Builders Association, and that got him interested in issues that affected the industry as a whole, especially when the Great Recession hit and the housing industry tumbled.
"I just got caught up in the whole deal," Cochran said. "I felt like I could help out. I thought I could make a difference, and I never looked back."
Cochran worked with the associations on legislation at the national and state levels to improve the industry. He said he took a leadership role in dealing with construction defect legislation and changing the laws to what he said would make them fairer.
Although Las Vegas has recovered from the Great Recession that devastated his industry, Cochran said it continues to affect the way he thinks about his life on a daily basis.
"It's had a permanent effect on me," he said. "I guess the best way to describe it is now it's like you're waiting for the other shoe to drop because it was so deep. … We had to let so many go from work who had families and had to give up their jobs. That cut real deep. Even though I get up every day, living my life, I always wonder if we are going to get hit with another recession."
Cochran said hopefully everyone has learned their lesson and will prevent it from happening again. The first lesson is that people need to be well-qualified financially to buy a home. The second lesson is the industry needs to grow at a rate where it can maintain the quality of what it builds and maintain the infrastructure.
"We can't grow so fast and get so far out from the infrastructure that we build houses where we don't have roads for people to get to them," he said. "We built so far that we would lose sight of the quality message and what that obligation is for us. That is what the recession taught me."
Cochran said he's "extremely optimistic" about the future of Las Vegas, and he described how it has "turned the corner." The economy has strengthened to the point where it has diversified with good-paying jobs.
"We didn't have that before," he said. "It was all related to hotels and the gaming business. Now we have a diverse economy, and it gets more diverse every day. The weather continues to be an attraction, particularly for retirees. We have the big growth of what a town needs to support the interest of those folks who don't want to live in a small town. They can go to a Raiders game or Knights game and have that big-city entertainment and get it all at a lower cost than in Southern California."
Cochran and his wife have relocated to Sandpoint, a town of about 7,000 in Northern Idaho on Lake Pend Oreille known for its ski slopes. He said he plans to keep busy with boating, camping, hunting, fishing and skiing. They've had a place up there for years where they would vacation, and they just wanted to live in a cooler climate in retirement.
"I'm looking forward to doing the things you dream about but feel you never have the time to do," Cochran said. "I'm not abandoning Nevada because I have been here most of my life."
Cochran said he will still come back to Las Vegas from time to time because his son still lives here. He also will continue to support HomeAid of Southern Nevada, where he has served on the board for more than 10 years.
"It is near and dear to my heart," he said. "We work to provide homes for those who don't have a place to live."
At his home in Idaho, Cochran said he would like to get involved with the local government in the future, though he hasn't decided in what capacity.
The city is growing and having some development and planning problems, and he wants to be able to contribute.