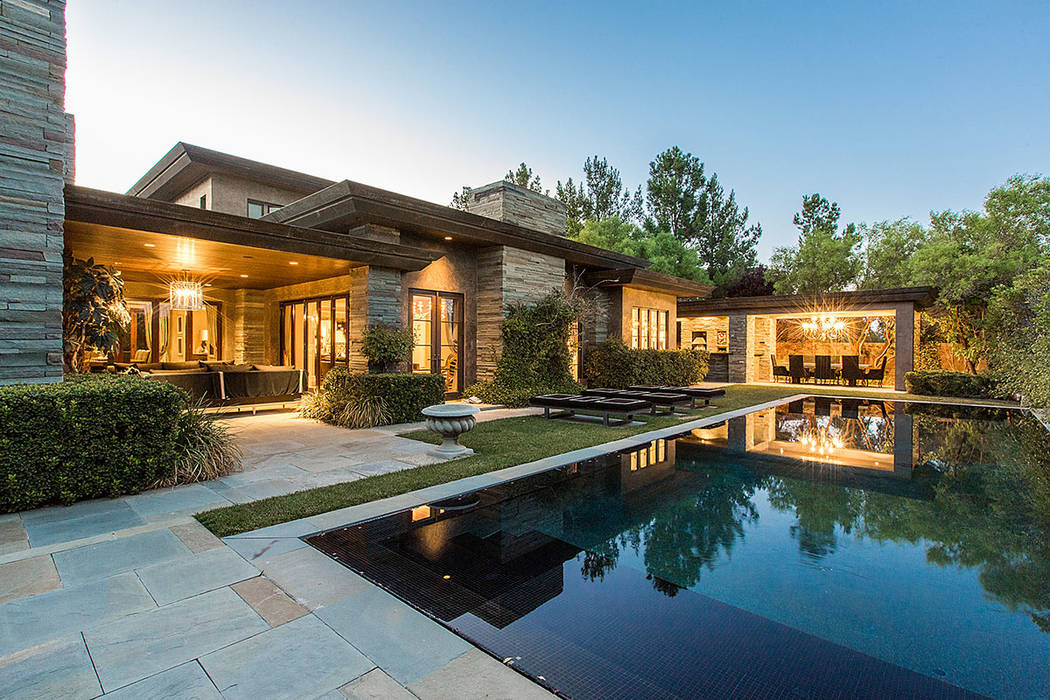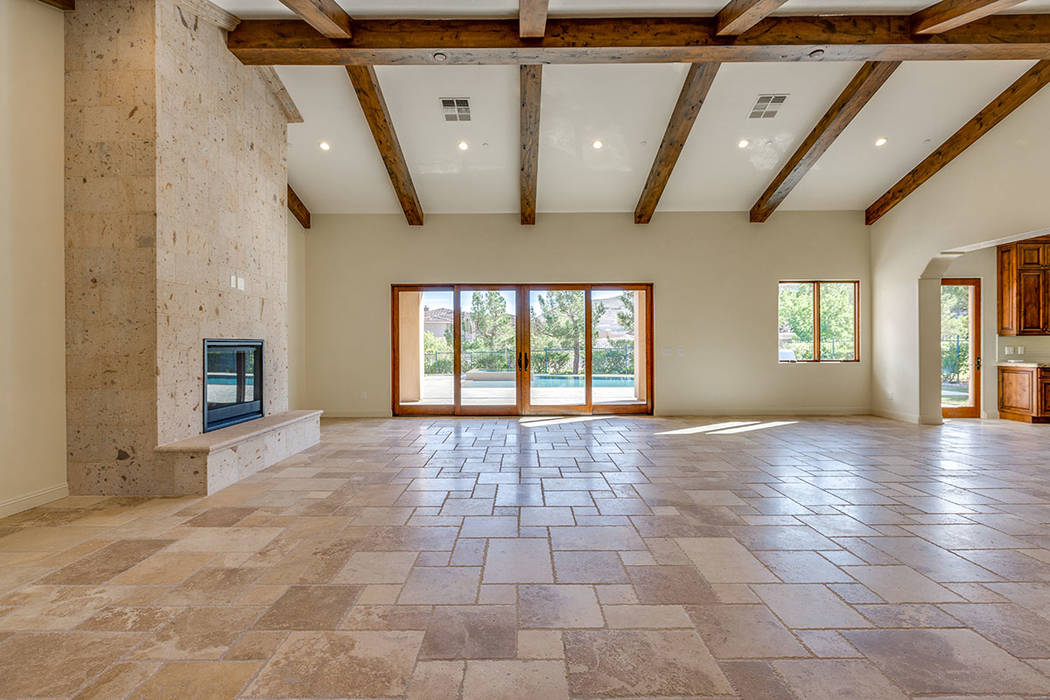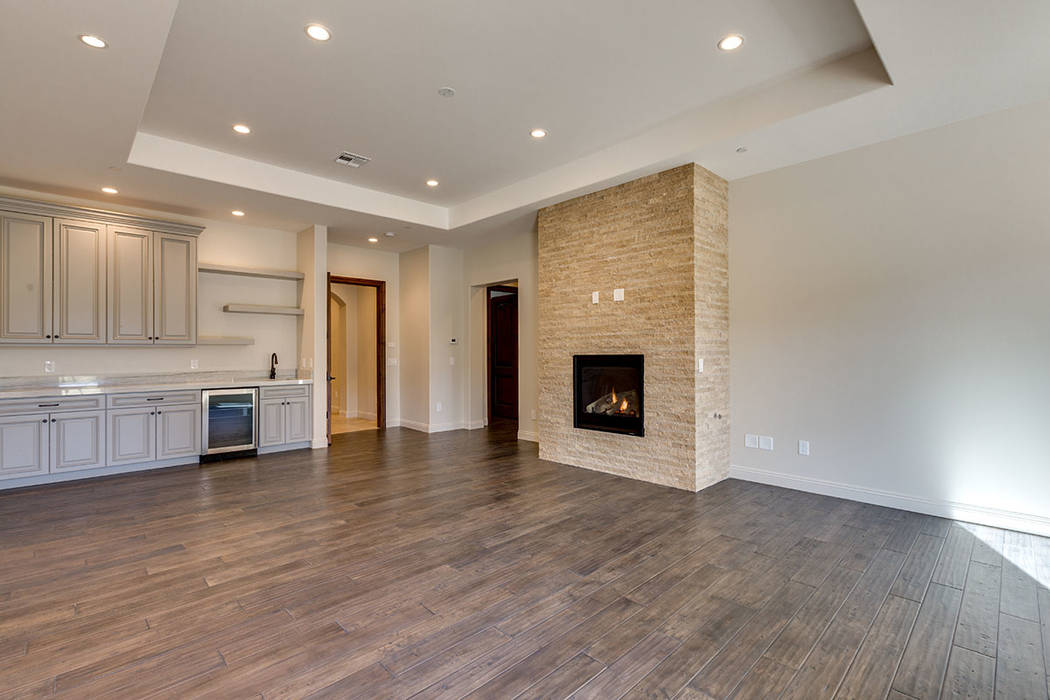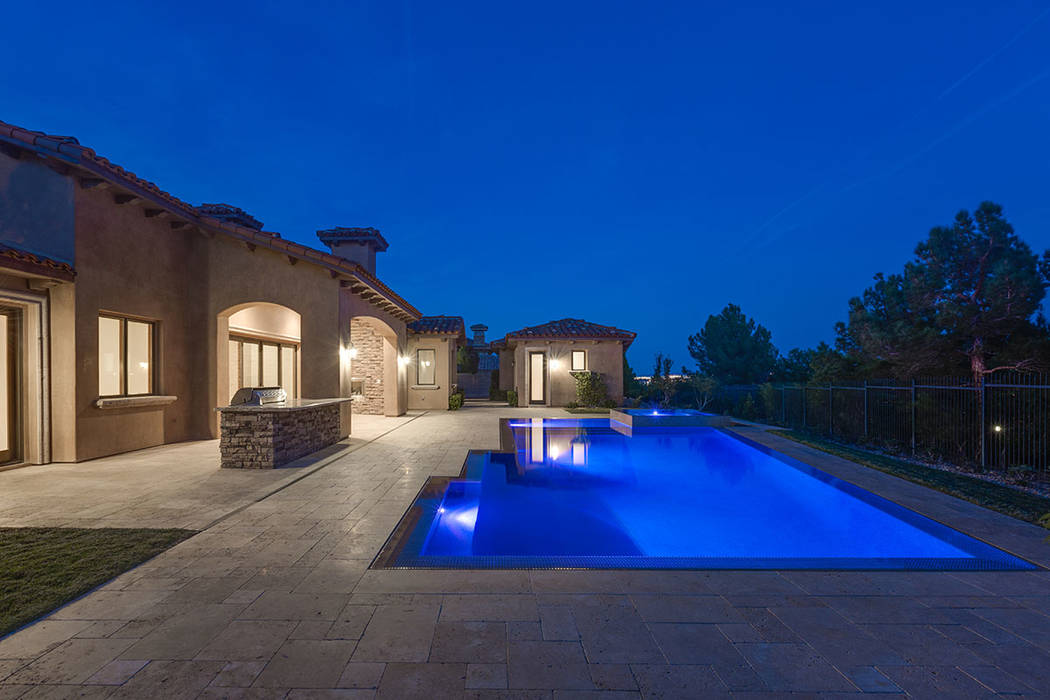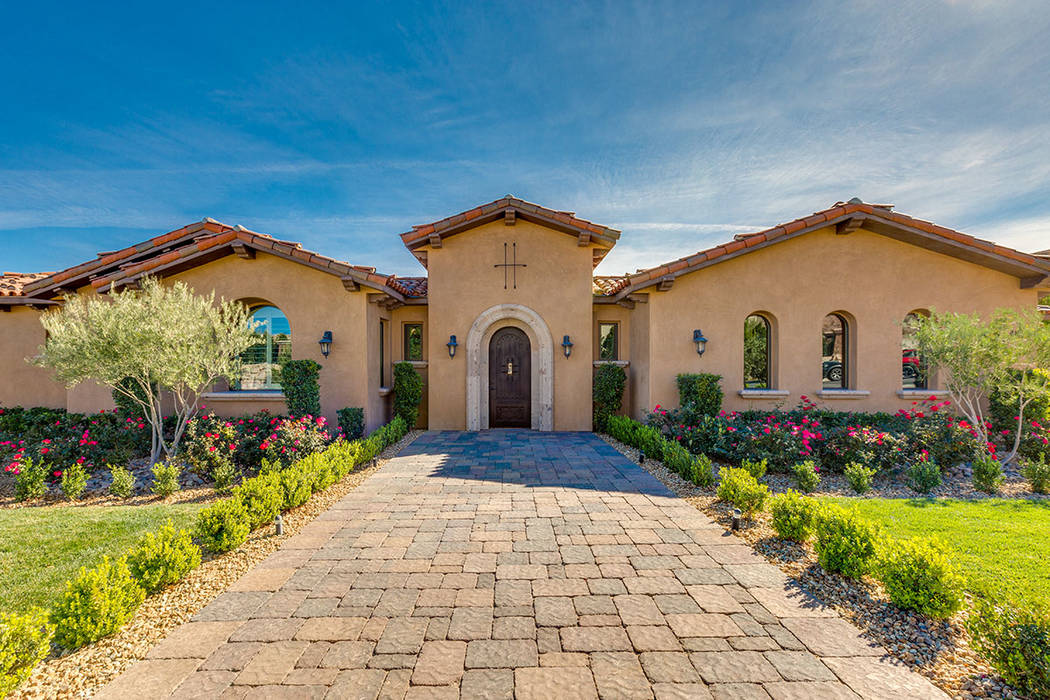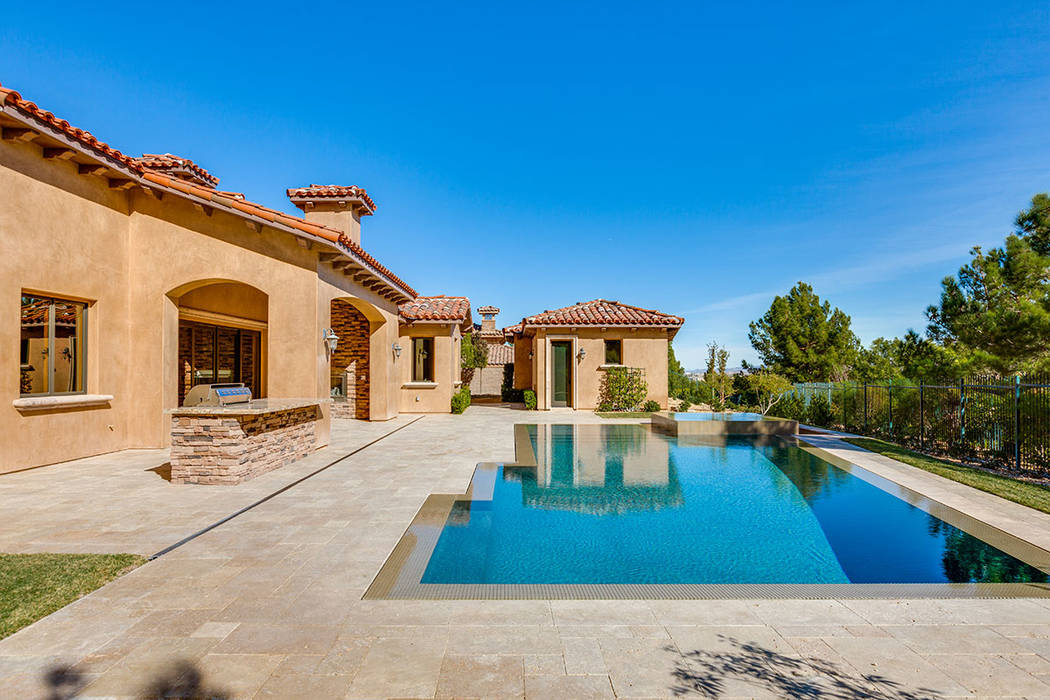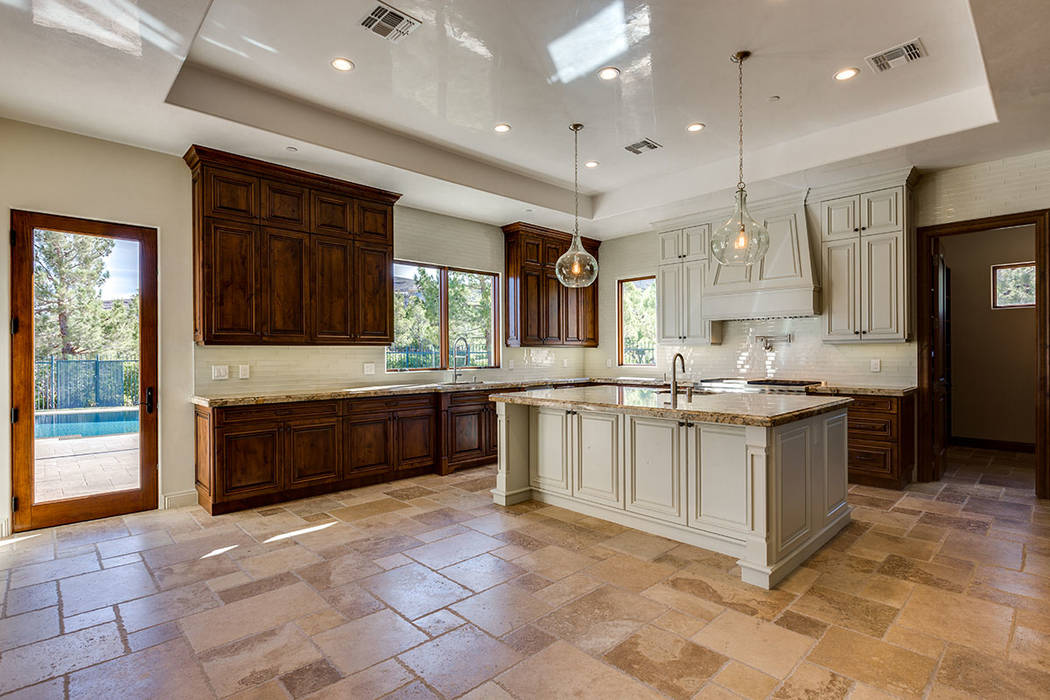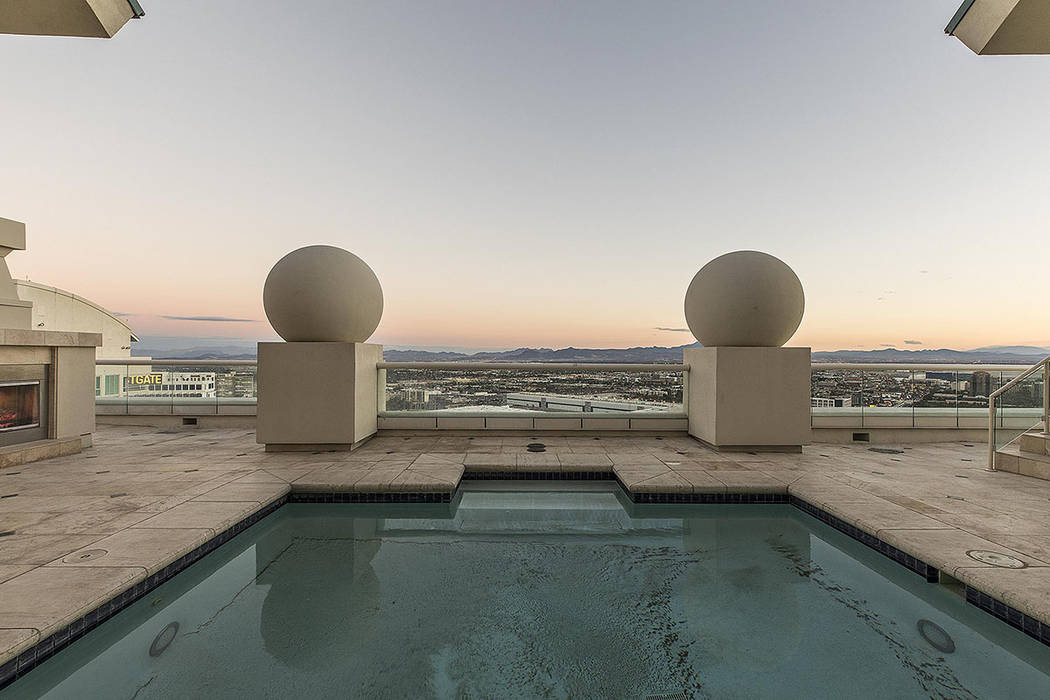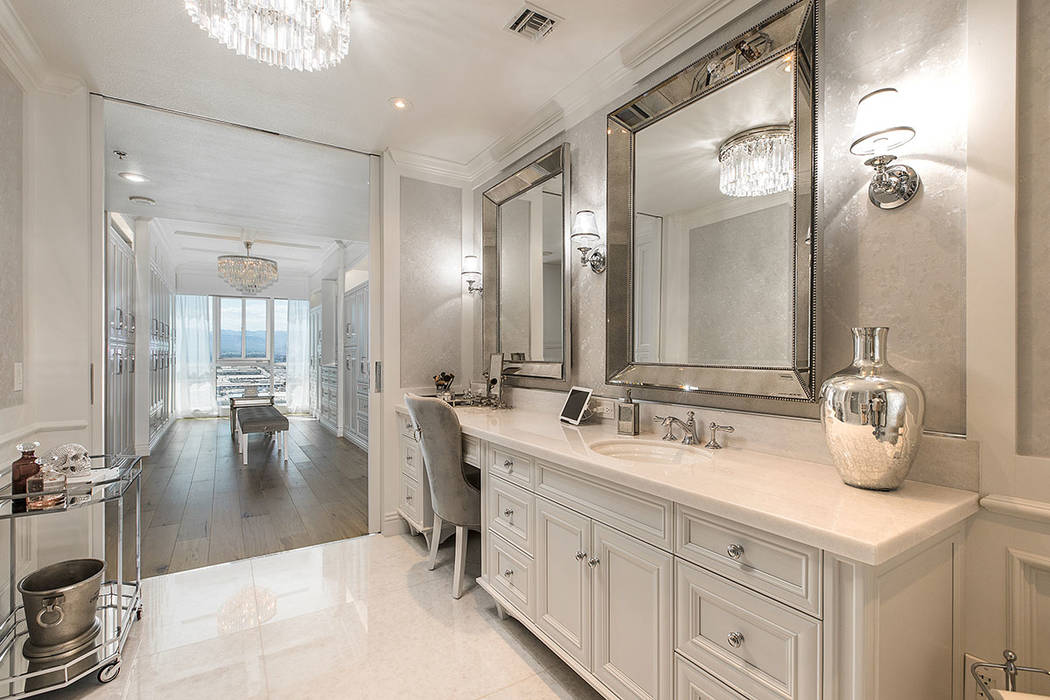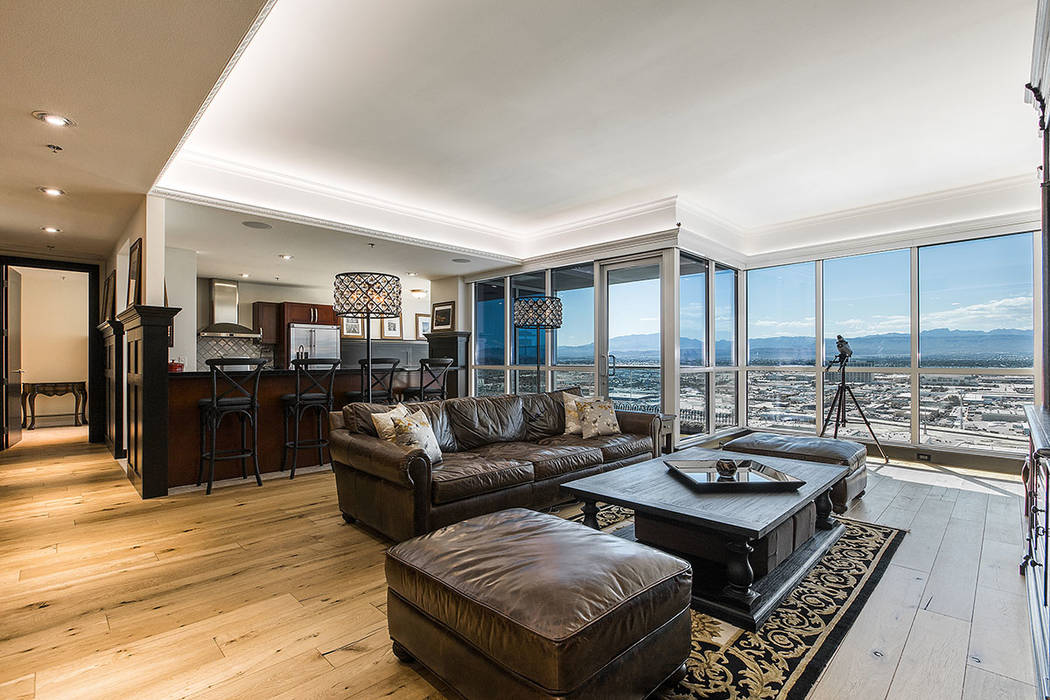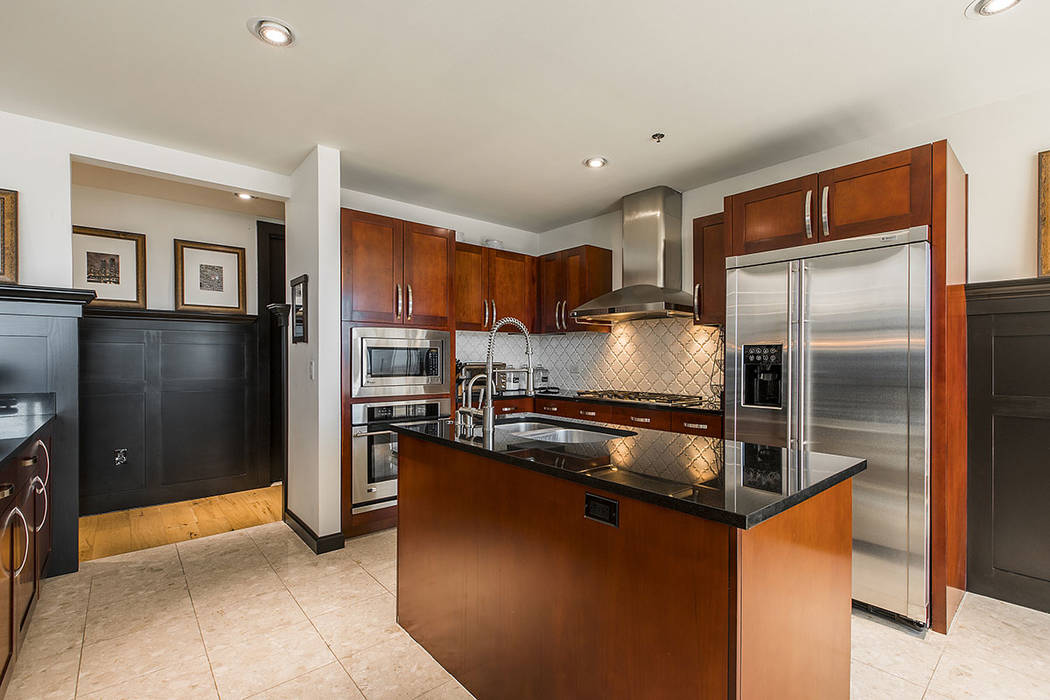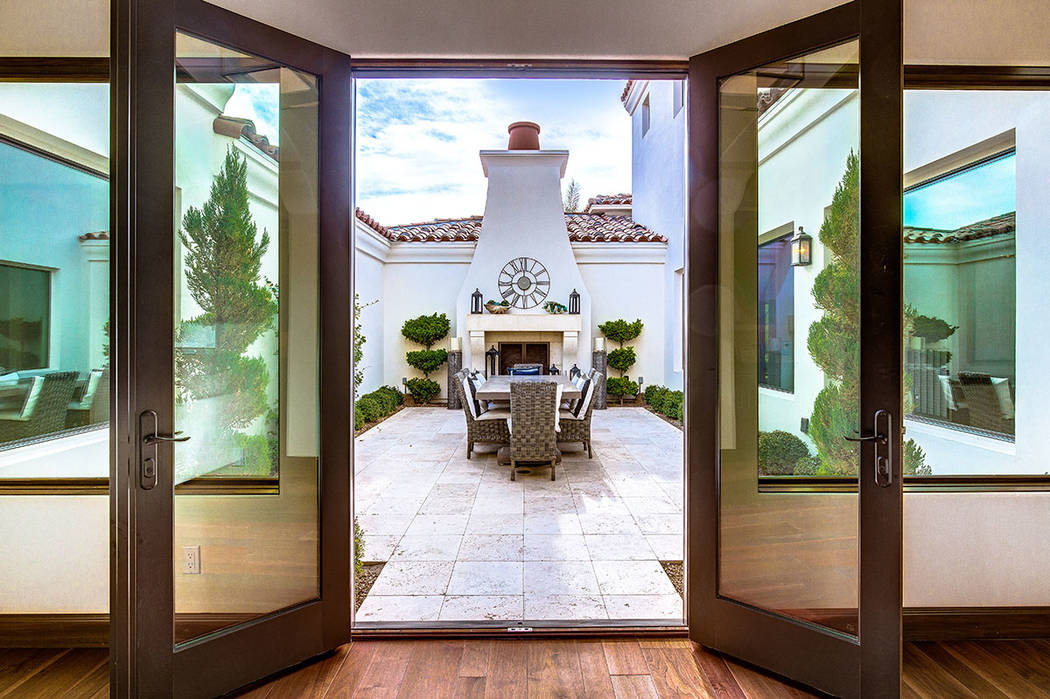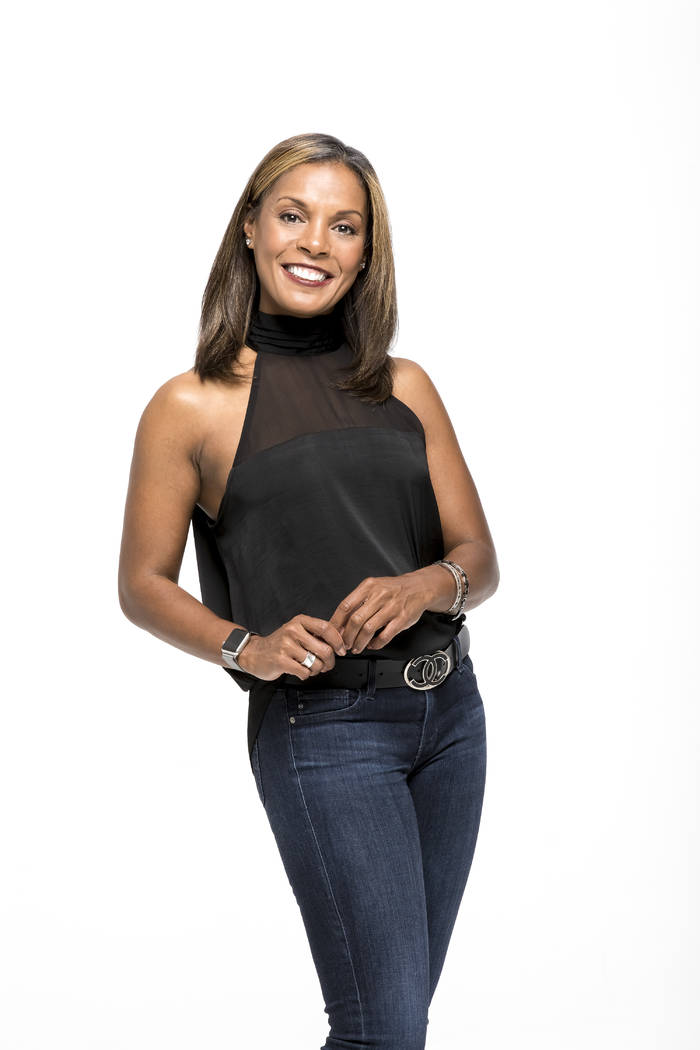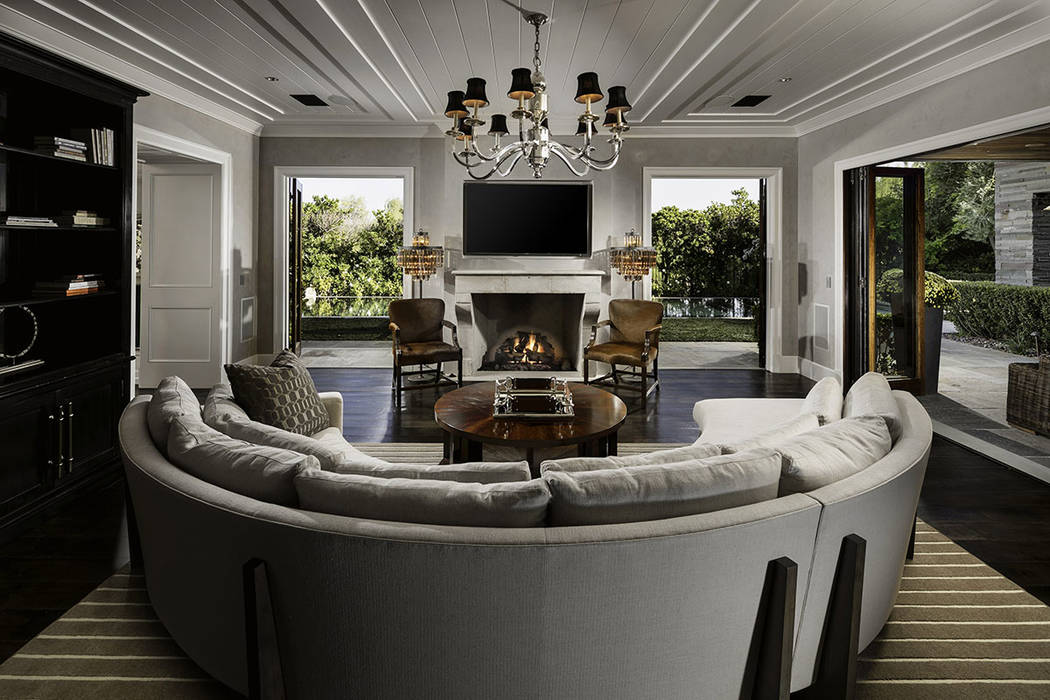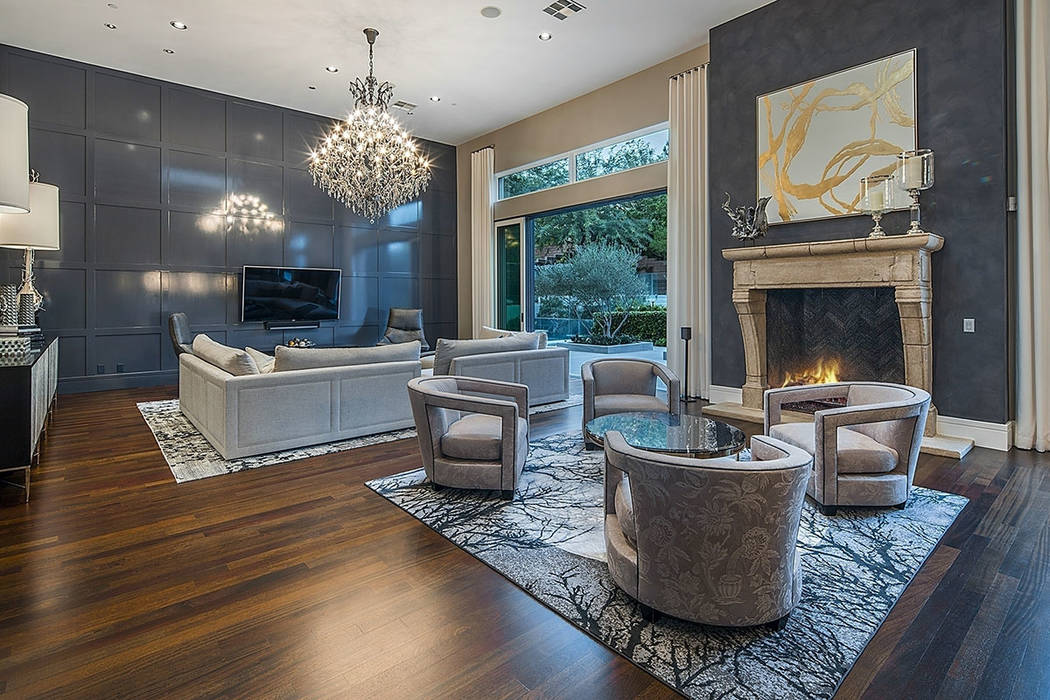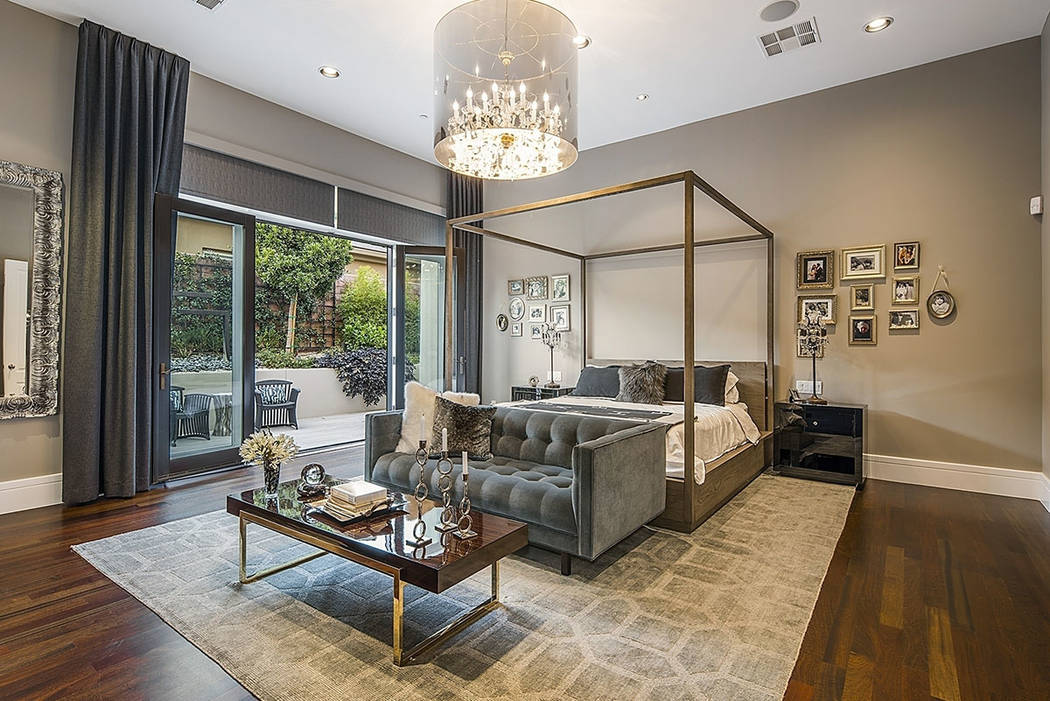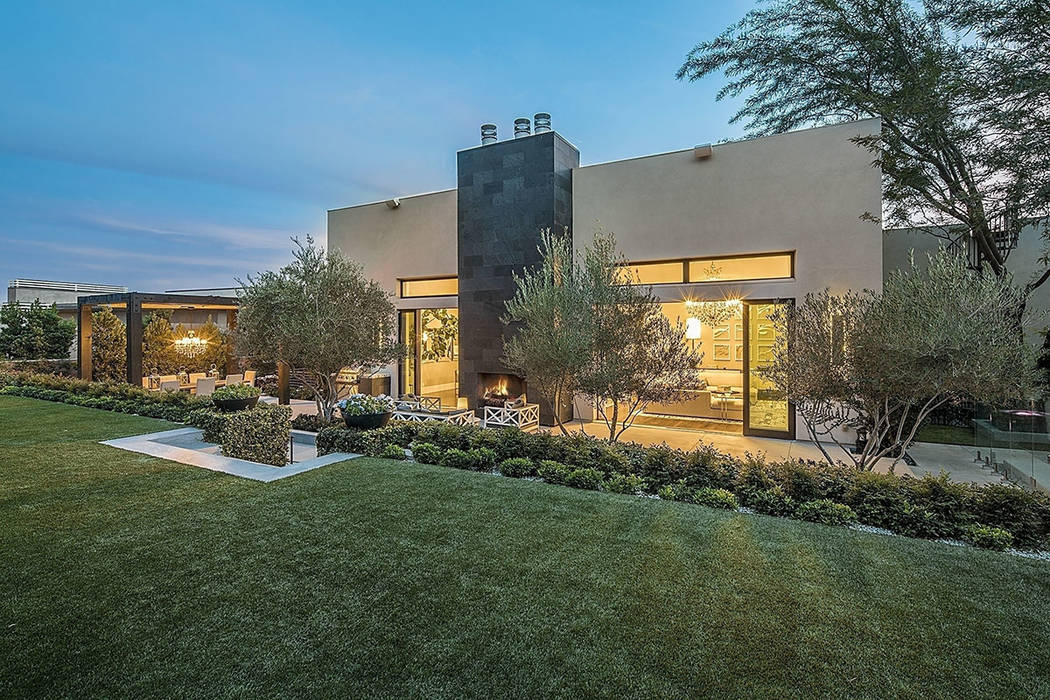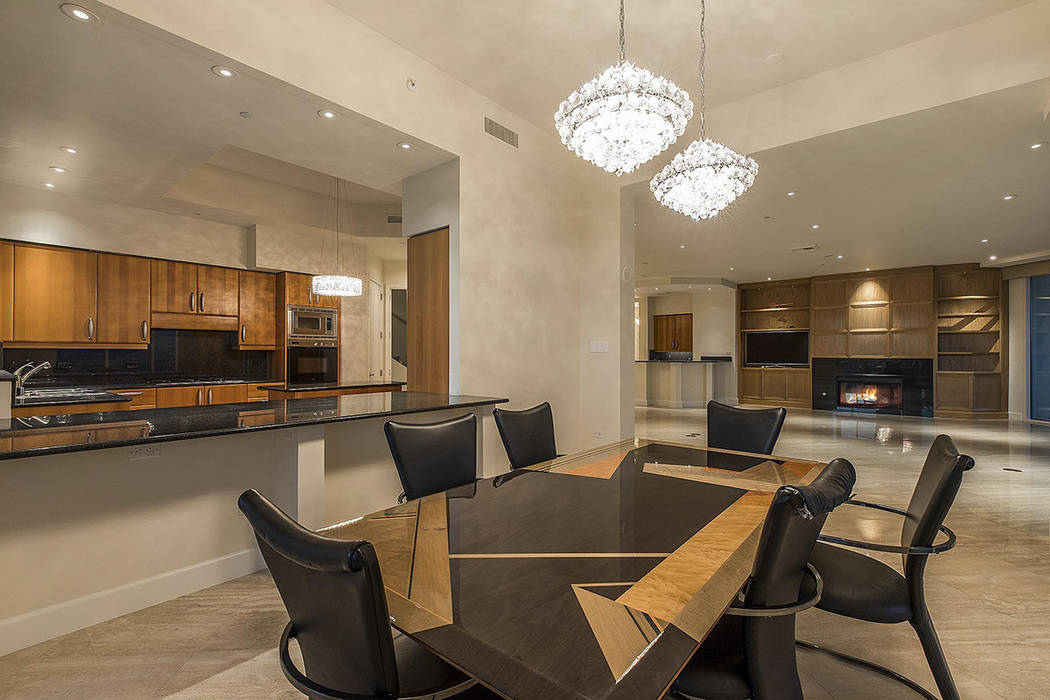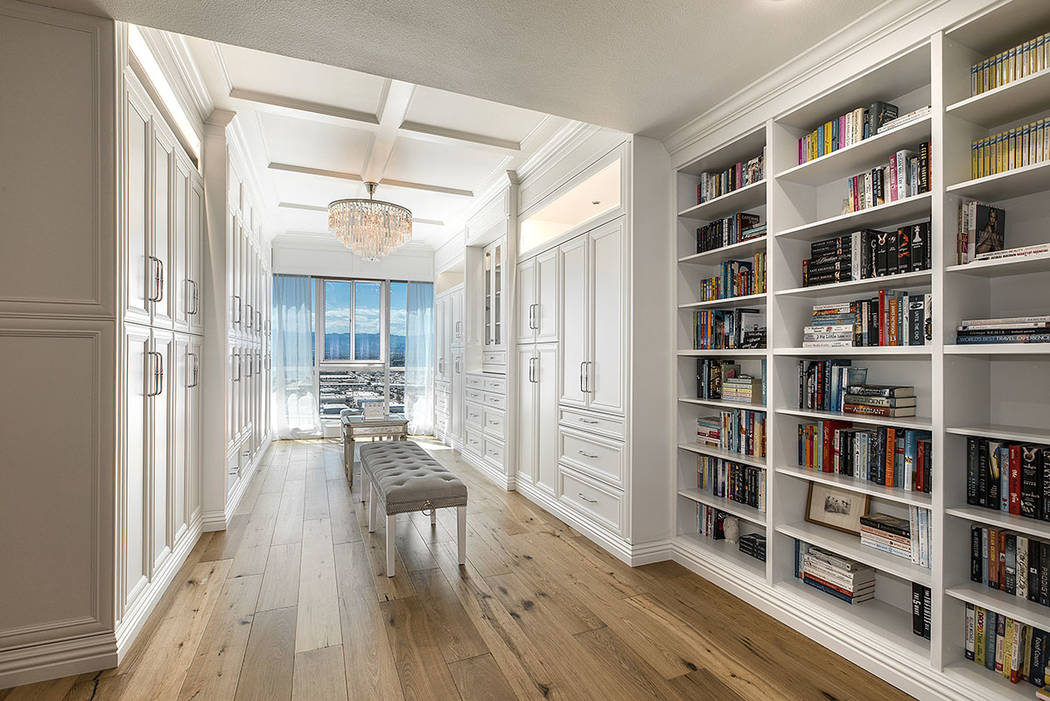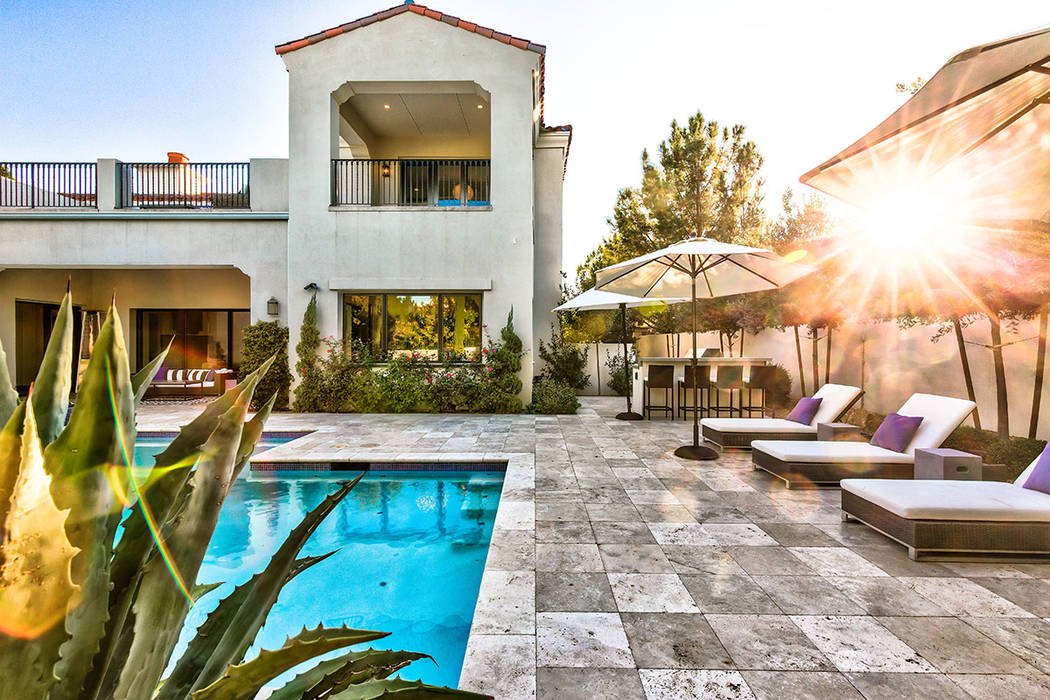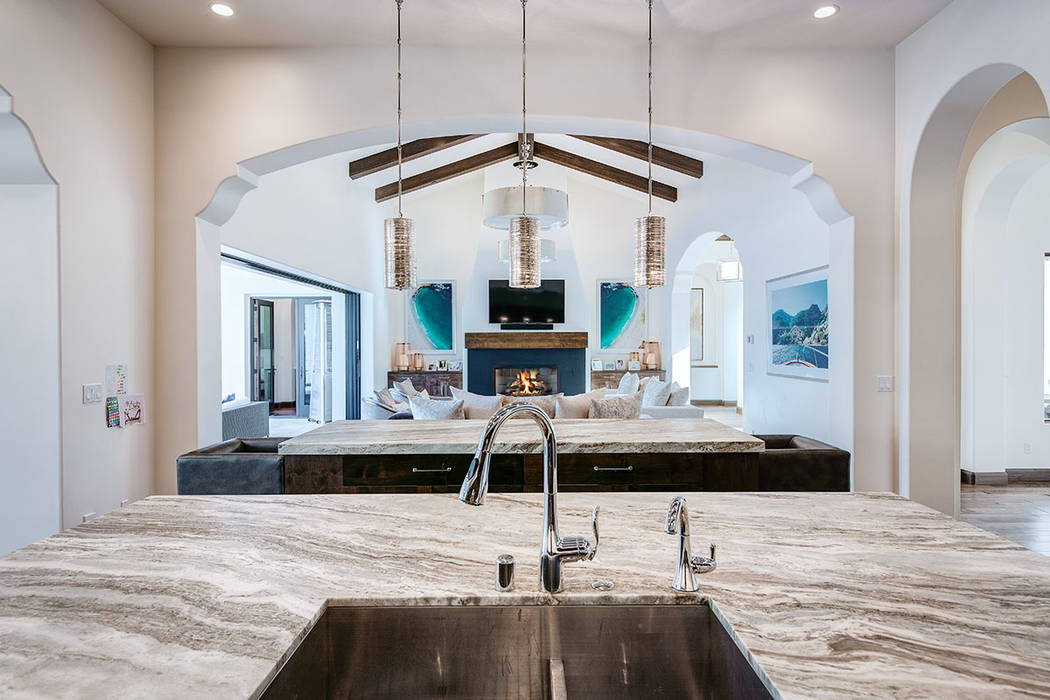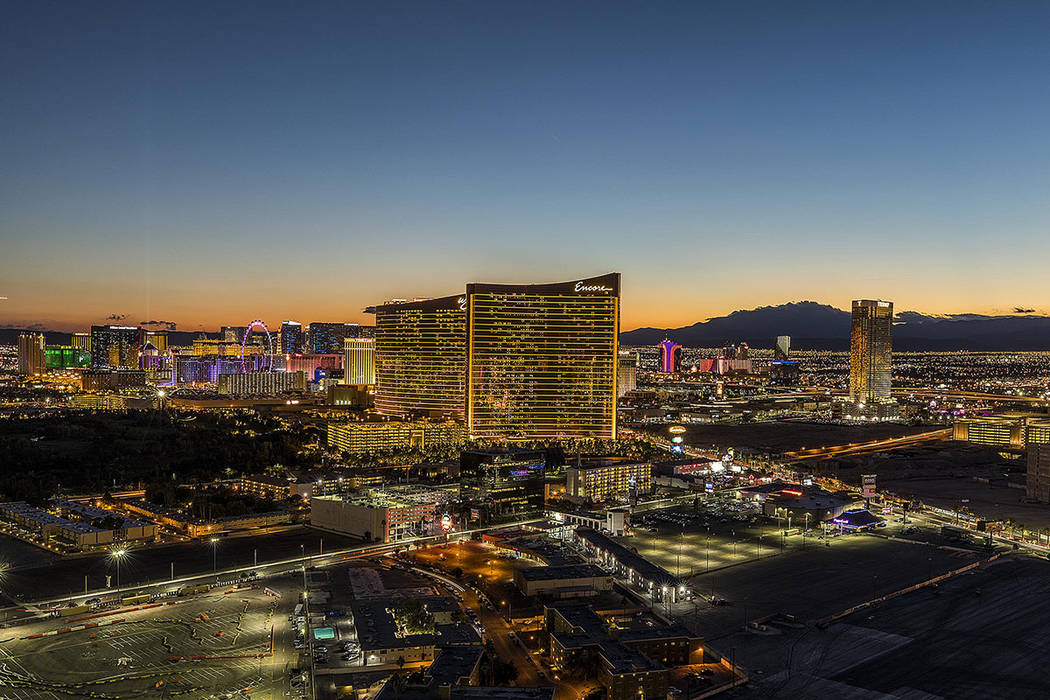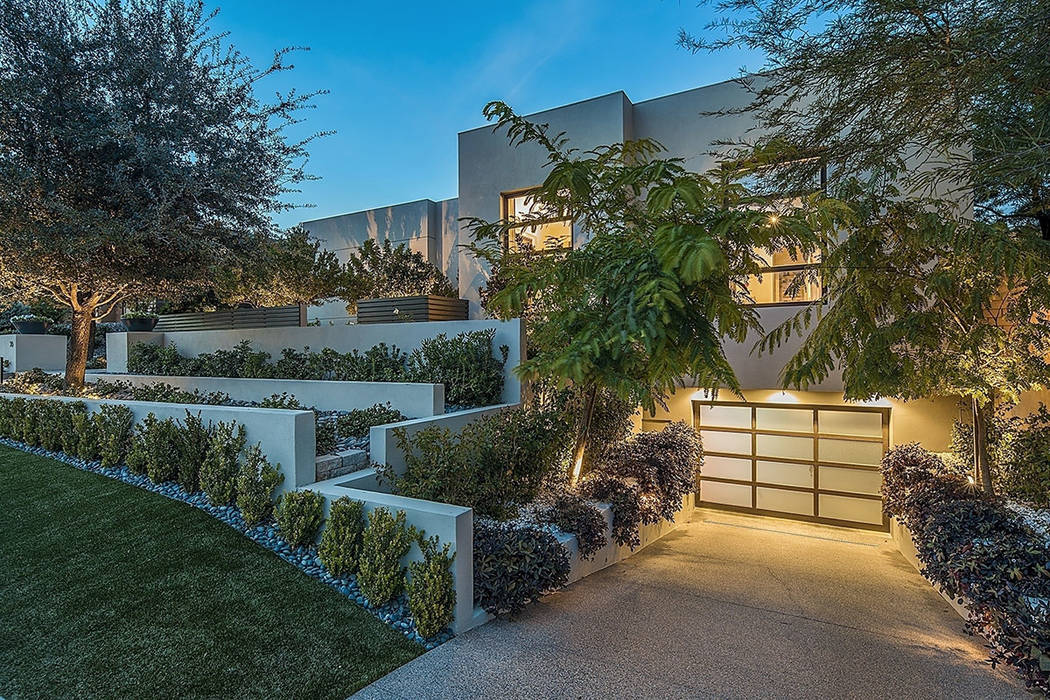 The launch of the Vegas Golden Knights this year has not only given Southern Nevada sports fans something to root for, but it's created work for Realtors to help the team's players and administrative staff find housing.
Berkshire Hathaway HomeServices Nevada Properties is one of the team's sponsors as part of a multiyear partnership. That has given the firm an opportunity to work with relocating players and staff looking to either purchase a home or rent.
"We're the only real estate company they're in partnership with," said Gordon Miles, president and chief operating officer of BHSS Nevada Properties in citing the deal signed six months ago. "It's not exclusive, but we get the opportunity to be in front of their people. We've done a lot of business with them, and it's an exciting opportunity for us."
Rhonda Allen, a fine homes specialist with Shapiro & Sher Group at BHHS, has assisted 17 players and staff and counting with about two-thirds of those involving home purchases — including some that are multimillion-dollar acquisitions — and the others that were rentals. Many home purchases were for $750,000 and above.
Allen helped Golden Knights owner Bill Foley purchase a home in The Ridges in Summerlin, President Kerry Bubolz purchase a home under construction in Summerlin and team goalie Marc-Andre Fleury buy a home in Southern Highlands.
"It has certainly been a great experience being a native and watching our very own professional sports team unfold," Allen said. "We've never had a real sports team before now. This has been awesome."
The Las Vegas native's only previous experience in sports and real estate was selling four homes to boxer Floyd Mayweather before she got a referral to work with the owner of the Golden Knights nearly two years ago.
"It was mainly to take him and show him what we had in Vegas," Allen said. "We weren't really sure if we were getting a team here, and his wife (Carol) was the one looking for him."
The Foleys closed on their single-story Summerlin home in April 2016, according to Allen, who added she can't discuss the details of the home. That sale led to her working with other Golden Knight administrative staff, such as Bubolz who bought a Toll Brothers home in the Paseos in Summerlin, she said.
"We found him a house just before he came last November," said Allen, who added the use of a Facetime tour sped up the process. "It was a spec home, and his wife got the builder to make changes like adding some cabinets before they completed the project. They also wanted a pool."
It's challenging to find homes for executives and players because Las Vegas isn't known for having a lot of space in between properties. It's a culture shock for them to get used to the feel of Las Vegas and desert landscaping and lots that aren't very large, Allen said.
"Summerlin was their target point because that's where the practice facility was being built and everybody wanted to stay in the area," Allen said. "We even ran out of inventory in the Summerlin area so we had to move people on the outskirts."
One exception was the goaltender Fleury who chose Southern Highlands when nothing was available at the time in Summerlin, Allen said. He opted for a home that was owned by a retired hockey player and measures more than 5,000 square feet with a casita, she said.
"The first question they ask, if they have kids, is what are the best schools to get my kids in," Allen said. "They're looking first and foremost something for the kids, and then we search from there. They also seem to be a close-knit family because they want to be close to each other. When I say someone bought in this neighborhood, they want to be next to them."
Those who rent homes choose the higher-end market in Summerlin and neighborhoods that are guard-gated, Allen said. Many weren't familiar with guard-gated communities because they weren't popular where they previously lived, she said.
"Knowing they're available here, they think there must be a reason for them so they want to be behind the gate," Allen said.
Allen said her firm went through its client list of property owners, especially those snowbirds who don't live in Southern Nevada year-round, to find people willing to rent out their homes to hockey players.
The reason some players choose to rent homes is because they're under contract for a year and don't know what the future holds for them, Allen said. If they get a longer term contract, those players are better positioned to buy a home, she said.
Allen said she mostly works with wives at first, and described that the players get involved at the end once the wives find a house. Agents and those who handle a player's finances get involved at the back end of the process, she said.
"Dealing with athletes is no different than anybody else," Allen said. "You figure out what they're looking for, and most of the time it's not a long, drawn-out process with these guys. They find out they're coming, and we hit the ground running. They don't have a week, two weeks or month to make a decision. They find out they're here and say my family needs to be here next week. Everything we find them for them has to be turnkey. It can't be something that needs rehab. They don't have time for it."
Allen said being successful and getting referrals is about providing concierge service and meeting their needs. If someone is flying in, they may need their refrigerators stocked with food. In some cases with only one parent here, the kids need a ride to school, she said. The families require lists of doctors and other vendors that are vetted for the firm, she said.
"We have pitched in a lot because these people lives had to begin right away," Allen said.
Many of the players are Canadian who are trying to understand the culture of Southern Nevada. Allen said it has prompted her to learn more about Las Vegas because of the questions people have.
Allen said she's learned from players and others who've moved here that there's a misconception about Las Vegas that changes once they get beyond the Las Vegas Strip.
"It's nice to get people to see we have neighborhoods, churches, schools and families there," Allen said.
The experience in dealing with the Golden Knights has Allen excited about the Oakland Raiders relocating to Southern Nevada for the 2020 NFL season. She said she's curious to see if the way their contracts are structured makes them more interested in buying homes than some of the NHL players have been.
Gordon acknowledged the relocation of the Raiders will offer real estate professionals more opportunities in the future, and it's exciting.
"It adds a different demand," Gordon said. "It will be rookies and people not making those huge bucks to those with NFL salaries that are much higher in number. It gives opportunities all across the board. It's not only the players, but the influx of support staff and other businesses supporting the Raiders. Everyone is excited."
David Tina, president of the Greater Las Vegas Association of Realtors, said the addition of a sports team doesn't impact the overall real estate market but it does at the upper level where it creates more demand.
"Houses more than $1 million stay on the market an average of 14 months whereas on average, in general, 80 percent of the homes are on the market for 60 days," Tina said. "On the flip side, there's not a lot of inventory (of homes priced at ) more than $1 million in Las Vegas. I can see that positively impacting the high-end market."