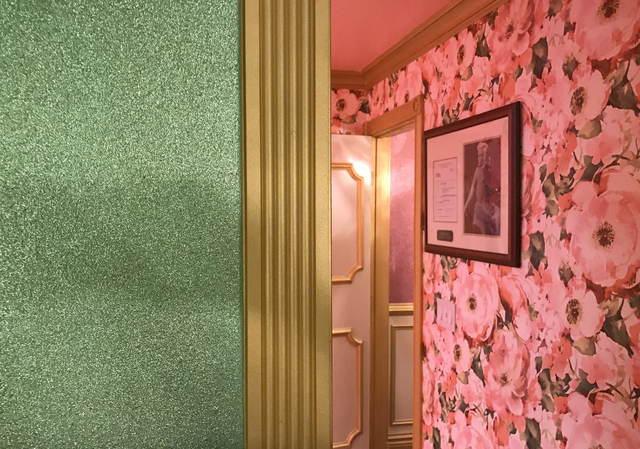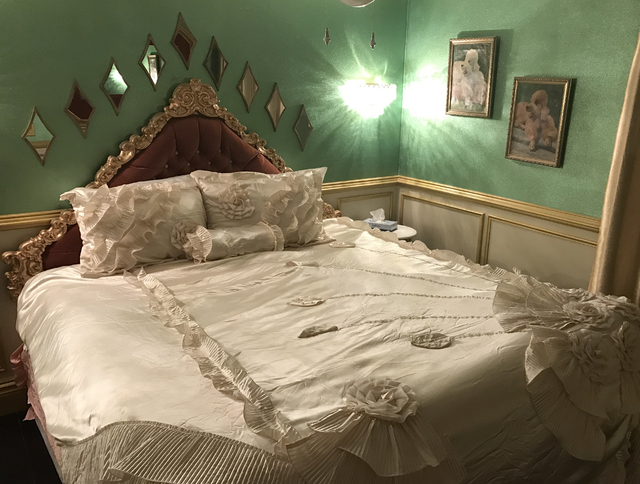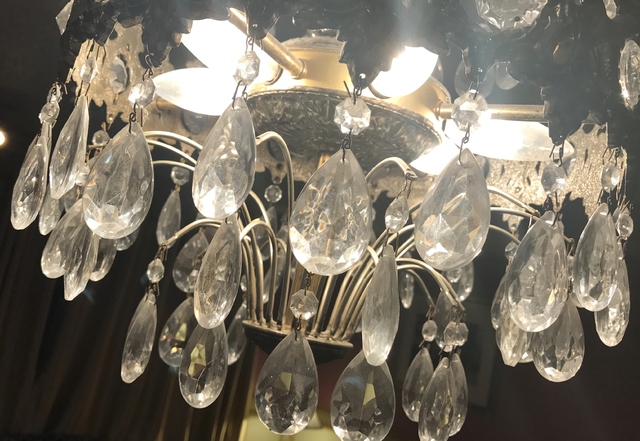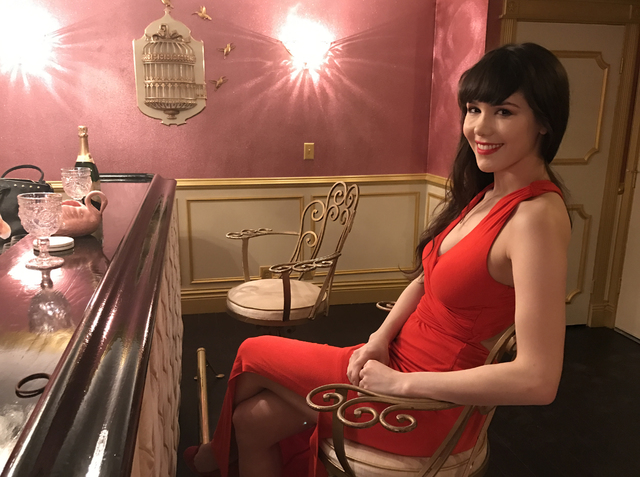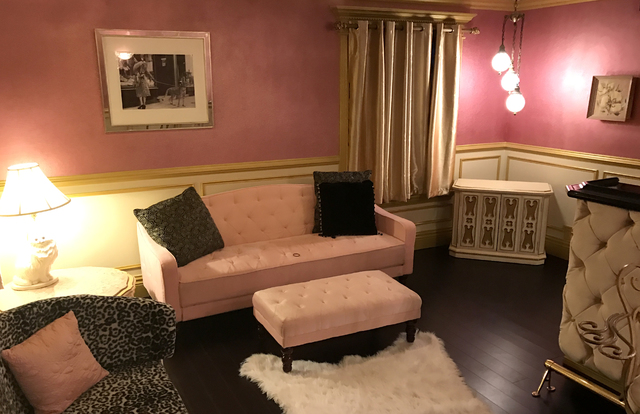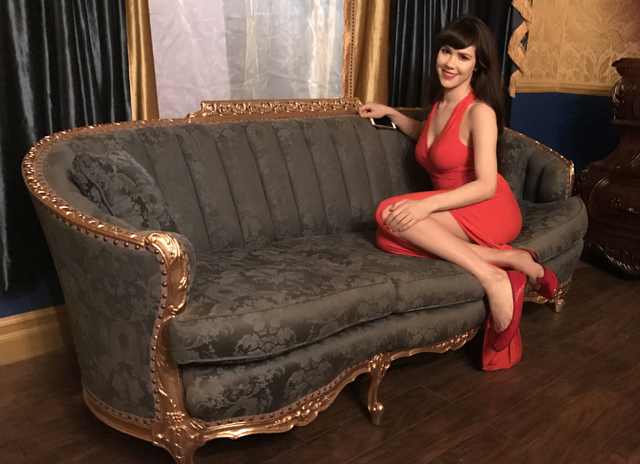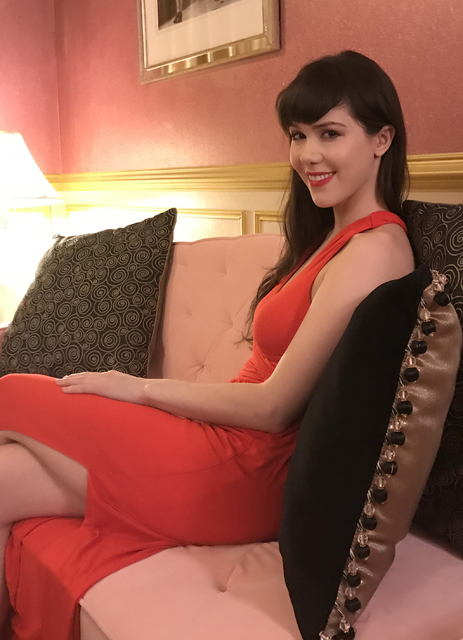 Strip headliner Claire Sinclair of the show "Pin Up" at the Stratosphere, whose show is coming to a close March 4, is heading for fame of a different kind. Sinclair will be heading to "Shark Tank" at the end of March in hopes of making a deal to expand nationwide on a themed bed and breakfast concept that she's been putting together in downtown Las Vegas.
Sinclair will pitch her idea of expanding the concept across the U.S. on the ABC reality TV show March 30. That's when she will meet the "sharks," a group of successful businesspeople who act as judges and could fund the project.
"It could be a really attractive project (for) them when they see how it's rolling," Sinclair said.
The local celebrity, also Playboy Playmate of the Year in 2011, said efforts have been going well at an eight-unit apartment building that she bought with the purpose of renting it out on Airbnb. There's been a steady stream of bookings, that go all the way into March, since opening around New Year's Eve, Sinclair said.
Sinclair said about three of the units are completed at this point. Some of the themes include a 1970s bachelor's pad and one based on "Beauty and the Beast." She's also in process of getting licensing for a rendition of "Pee Wee's Playhouse."
Besides the potential for being lucrative, Sinclair said she enjoys the creative freedom the project has given her. She was not able to give as much input as she would have liked at her previous engagement at the Stratosphere, she said.
"It was a big draw — and that's the most fun part about doing this project is that you're in an art class every day," Sinclair said.
Some of her creative inspiration for putting these themed rooms together was time she spent at the Madonna Inn in San Luis Obispo, California, as a kid. The famed stop has several themed rooms. And Sinclair said it's been a destination over the years for music videos, commercials and other creative efforts.
Sinclair is expecting to have everything finished by the end of the summer, though that process could be expedited if financing from her appearance on "Shark Tank" goes through.
Sinclair is especially interested in the potential of "Shark Tank," because some of the "sharks" already hold licensing rights, which is a long process to go through.
If the "Shark Tank" effect doesn't happen, Sinclair is also working on other efforts to bring her project to fruition.
Sinclair said she is putting together a Kickstarter page.
"We're hoping to make a splash with that," she said.
Supporters on the Kickstarter will receive half-off on a night at her building on South 11th Street, which is within walking distance of Fremont Street. The full rate for a nightly stay ranges from about $200 to $350.
If the Kickstarter efforts are successful, the renovation work could be done by the end of spring, she said.
The process has already taken Sinclair several months with efforts to obtain licensing rights from the city of Las Vegas.
It took door-to-door efforts to finally get licensing for all her units. Sinclair said she also had to hold neighborhood meetings and pay a licensing fee — all adding up to a four-month process. The city fee for an Airbnb for each rental unit is $500 annually.
The renovation efforts also have been difficult. Sinclair said the building was in rough condition when she purchased it in February 2016 for $420,000, according to Clark County property records. A hoarder had taken up residence in the building for nearly two decades, and some of the other units needed some restoration.
Whether everything comes to fruition on ABC or Kickstarter, the show will go on, according to Sinclair.
"If we didn't (any support), this project 100 percent goes on, at a slower pace," she said.
The California native, hopes to spread to other parts of downtown and into her hometown of Los Angeles.