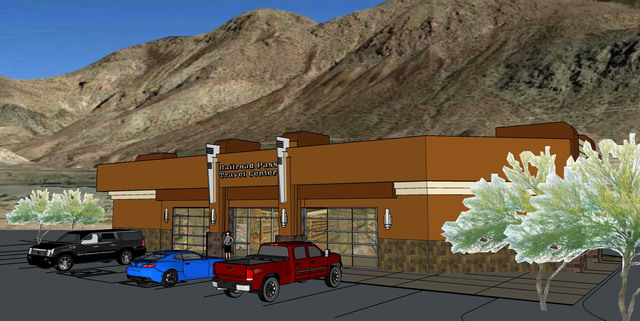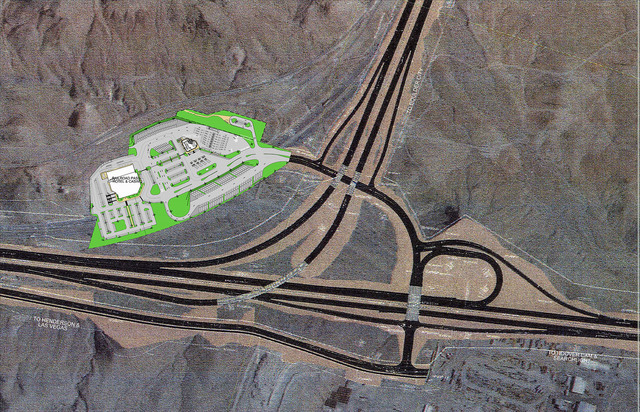 Confidence in the local housing market is growing for 2017, according to a first quarter Quarterly Sentiment Index from the University of Nevada Las Vegas' Lied Institute for Real Estate Studies and the Greater Las Vegas Association of Realtors.
The index is ranked by a survey of several top realtors in the valley, basing forecasts for the quarter and the year. On the 90-day outlook, confidence grew by five points in the first quarter of 2017 over the fourth quarter of 2016 — moving from 112 points to 117, respectively, according to Peter Counts, a data analyst for the Lied Institute, which oversaw the survey.
The survey was set at 100 when it started in 2016 for the annual and quarterly outlook.
"These findings show that our local realtors are more optimistic heading into 2017 than they have been since we started doing this survey in early 2016," said GLVAR President David J. Tina, a longtime local realtor.
Of the 32 top local realtors who responded to the survey, most had an even greater confidence on the long-term outlook.
According to Counts, the annual sentiment index value was 133 in the first quarter survey, a value that has been on the rise.
More than half of the respondents forecast prices, sales and construction increasing in 2017. Only 6 percent thought home prices would fall, and 3 percent thought homebuilding would decrease in 2017.
Rising interest rates were considered a threat to the health of the housing market in 2017. According to Bankrate.com, the average rate for a 30-year fixed mortgage has risen from 3.39 percent in November to 4.09 percent in the first part of January.
Home prices were also up at the end of 2016 — sitting at $235,000, a rise of 8.3 percent over the same period in 2015 from $215,495.
Railroad Pass to build travel center
Railroad Pass began grading Jan. 18 in preparation for the construction of a travel center to service increased traffic as a result of the Boulder City Bypass.
The 8,000-square-foot center will feature a Capriotti's sandwich shop, six to eight shower facilities, a quick service restaurant and a Chevron gas station with eight diesel pumps for trucks and 20 gasoline pumps for cars and recreational vehicles.
Railroad Pass owner Joe DeSimone said construction on the facility likely will begin in April or May when the access road is relinquished by the Nevada Department of Transportation.
"We should have a lot of grading done by then, and we will probably have 120 days of vertical construction on the travel center itself," he said. "So realistically, it will be the latter part of the year."
De Simone said the property is well-positioned to serve as a hub for trucks traveling between Phoenix and destinations north and west of the city.
"Really, there isn't any competition until you get to Kingman (Arizona)," he noted. "And along the way, whether you take (U.S.) 95 or Interstate 215, there are not any other truck stops until you get far north of Las Vegas."
The Boulder City Bypass is part of phase one of the Nevada Department of Transportation's Interstate 11 project, which will cost an estimated $83 million — a combination of federal grants (83 percent of the total), state and Regional Transportation Commission funds. It is expected to be completed by January 2018.
Investment firm sells several local industrial holdings
BKM Capital Partners, an institutional fund manager that focuses on value-add, multitenant light industrial properties, has sold more than 350,000 square feet of space in the Las Vegas Valley. This was one of three dispositions, with one in Portland, Oregon.
The Las Vegas holdings included a 223,009-square-foot, multitenant industrial building: Patrick Commerce Center. The center's addresses are 2875 and 2925 E. Patrick Lane, along with 6151, 6171 and 6231 McLeod Drive in Las Vegas.
"The Las Vegas industrial market is rapidly growing, and big-box construction is dominating the region," said BKM's Director of Acquisitions Brett Turner.
There is essentially no new space being built in the multitenant light industrial product under way in the region, he said.
"This lack of available supply is driving significant investor demand for high-quality renovated industrial buildings such as Patrick Commerce Center, allowing us to achieve a premium price for this asset," Turner said.
BKM also sold its 137,603-square-foot complex at 4301 to 4325 S. Valley View Blvd. and its Hayden Island Business Park in Portland.