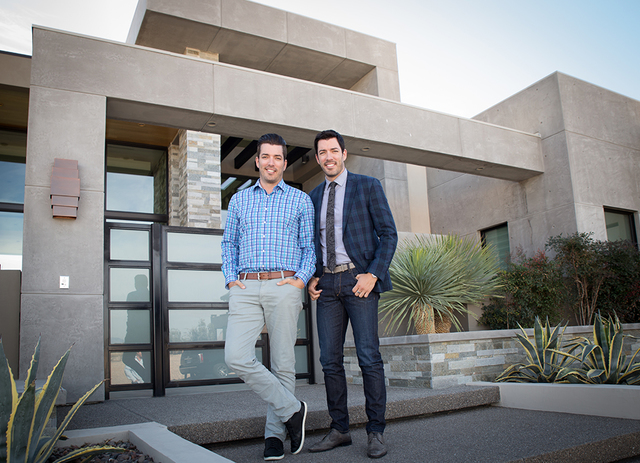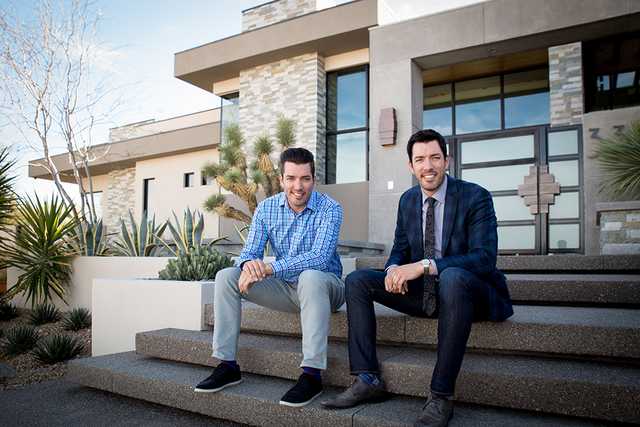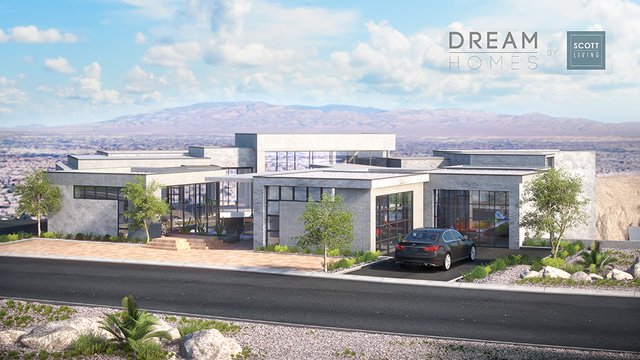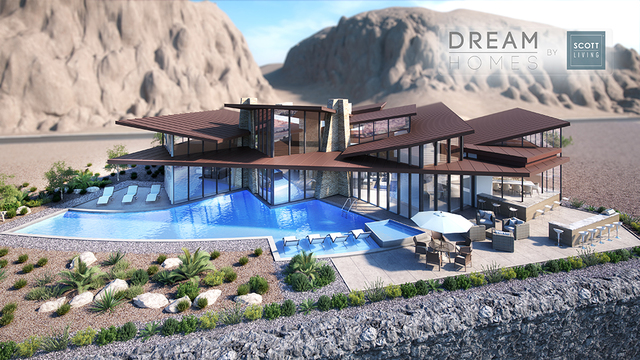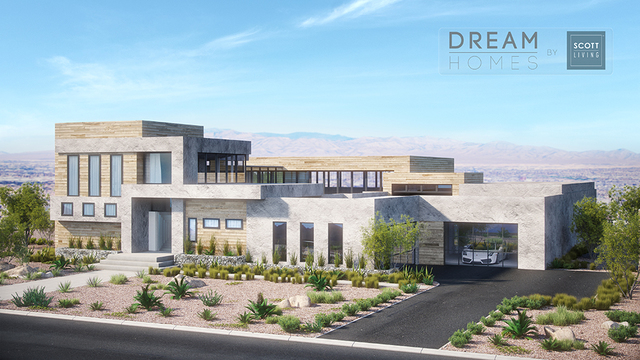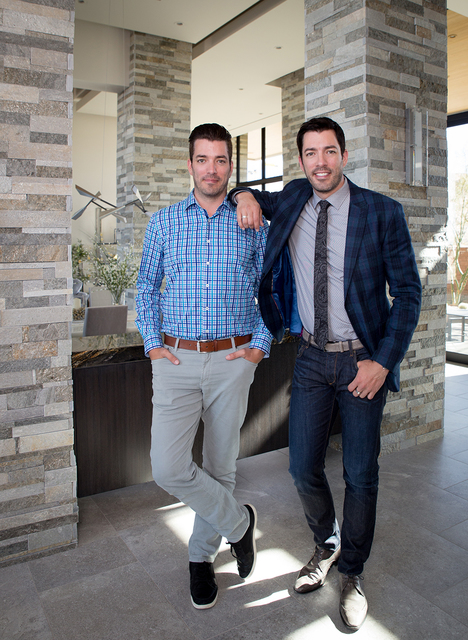 They're not going to surpass Tesla or Faraday Future in jobs creation, but Drew and Jonathan Scott, aka "The Property Brothers," are doing their share to grow the state's economy.
The twin brothers live in Las Vegas and star in several of the most popular series to air on HGTV. Now they have created a product line bearing their name, Scott Living — a subsidiary of SB (Scott Brothers) Merchandising, which are Nevada companies, as are their real estate ventures.
The Scott brothers recently announced a luxury custom-home design and building project, Dream Homes by Scott Living, which targets the wealthiest buyers who have the means to build a one-of-a-kind extravagant home and want the Scott brothers' stamp on it. The company is partnering with local firms Pinnacle Architecture and Chateau Development to make their clients dreams a reality, and they are expected to initially appear in luxury communities like MacDonald Highlands, Ascaya, The Ridges and The Summit Club. Buyers from other parts of the country or world are being offered the plans as well.
The duo leveraged their tremendous popularity with lovers of all things home-related to create a lifestyle brand that is growing rapidly. Its sales in 2016 were $100,000, which they expect to double this year and in the next few years grow to the quarter-billion-dollar mark.
Partnering with Lowe's, Bed Bath &Beyond, Orchard Supply Hardware and QVC has boosted online sales. Costco has featured their line in the past, and Drew Scott said the company will be selling it again in the near future. "We just launched with Coaster a bunch of new collections for Scott Living, he said. "In total, we added about 350 new SKUs (stock keeping units, or items) a few weeks ago."
Coaster is a national fine furniture manufacturer that also produces the Donny Osmond Home line.
Because they can't attend every design show or conference, they employ the services of a company that gives them "a full breakdown and discovery of every single trend that's happening … which really keeps us informed from a design standpoint," Drew Scott said.
The company is approached about 10 times a week by different brands that want to partner with them, Drew Scott said. "We turn down so many because we already have a vision for what we want. We have our short-term and long-term plans … our brand is a lifestyle brand. It's more than just home renovation and we want to help and inspire people in their homes, show them even if we're not there, this is something you can do yourself and this is how you do it."
Because they travel extensively around the world, they draw inspiration for their designs internationally. And they are often surprised to get feedback from far-flung viewers who love what they do on the North American-based TV shows and want to bring it to their homes, Jonathan Scott said.
"We're fortunate enough to have a global brand, and even though you would think the style of the homes we work on in our shows wouldn't appeal to someone in Asia, or maybe wouldn't appeal to someone who has $15 million for a new home, but in reality it does. We get those comments all the time, and we're in over 160 different countries now," he said.
Their foreign influence and knowledge about market trends around the world lead the entrepreneurs to believe that the Dream Homes by Scott Living project will expand from its current Southern Nevada market, Drew Scott said.
"There's always developers here who also know that the designs we create here will also work in developments around the world."
Pinnacle Architecture and Chateau Development have extensive portfolios of high-end, luxury home design and building. The Scott brothers' designs for each home will be one-of-a-kind, and likely cost about $10 million dollars, they said, although there are no-budget limits.
Local business owners have benefited from positive exposure when the pair filmed the four-episode series "Brother vs. Brother" here in 2015 and 2016.
"If they trust us, our clients trust us. It's a great endorsement," said Peggy Scinta, owner and principal designer of P. Scinta Designs whose services were featured last season. She also has done some work on the Scotts' home and their investment properties, too.
The duo produces 60 episodes a year for HGTV, mostly focusing on helping average Americans get an affordable home and remodel it to suit their needs and budget.
They plan on keeping up that pace for the foreseeable future, despite the time required.
"Jonathan and I really enjoy helping families," Drew Scott said. "Obviously with these other parts of our business and the growth of our brand, we don't have to be there physically to do the day-to-day work, so there's more that we can accomplish with those sides, but we're never going to give up the TV presence, at least not for now because we do love helping the families."
Although their products are not manufactured locally, they have corporate offices in Canada and Las Vegas where they produce online digital content.
"We're trying to become an entity that's not only a major employer and revenue earner for the state, but Vegas is our home and we've always tried to do what we can to expand our businesses here, Drew Scott said. "Anything we can do to create more jobs here, we're game for."